Heads up! We're working hard to be accurate – but these are unusual times, so please always check before heading out.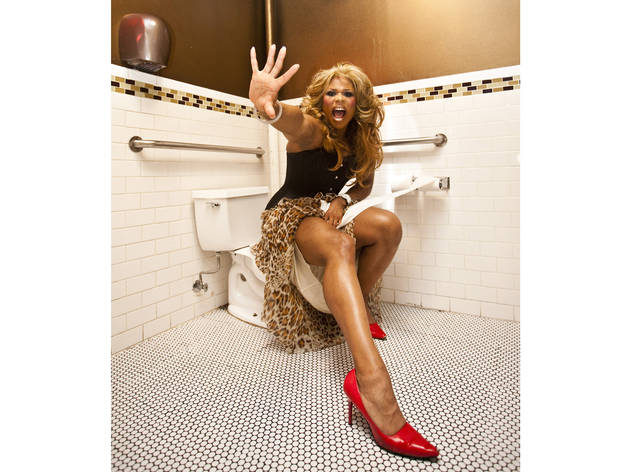 1/5
Photograph: Jolie Ruben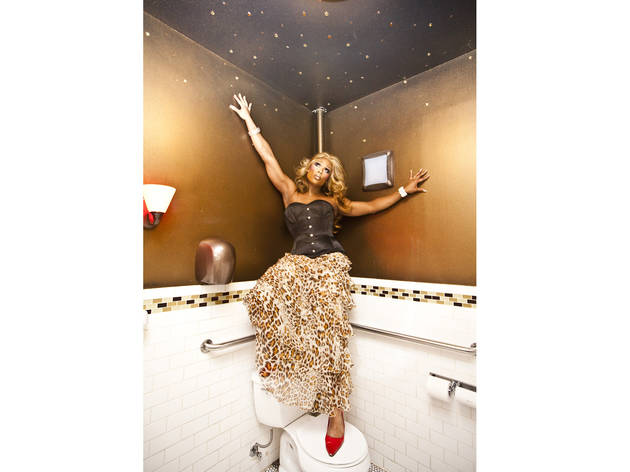 2/5
Photograph: Jolie Ruben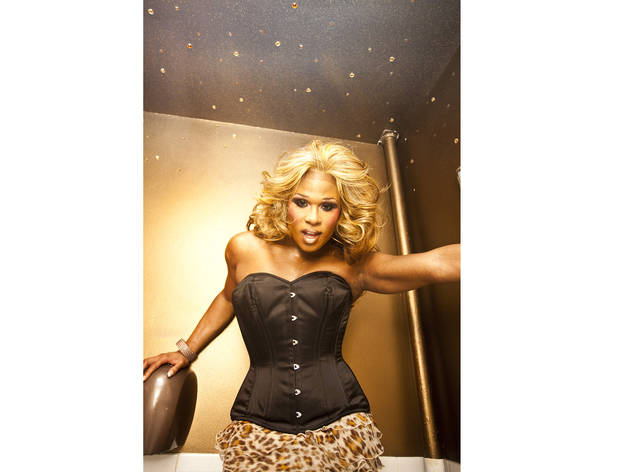 3/5
Photograph: Jolie Ruben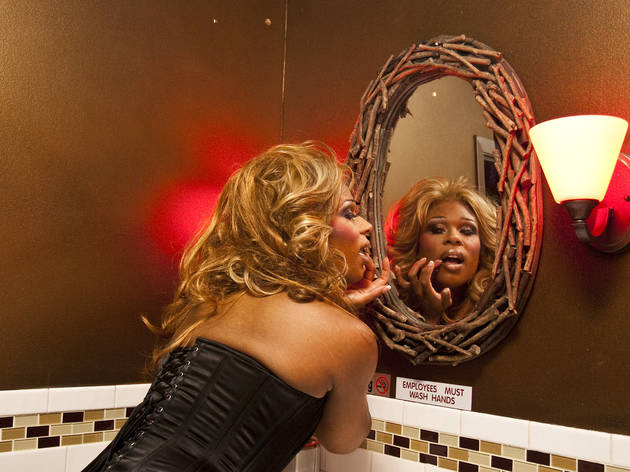 4/5
Photograph: Jolie Ruben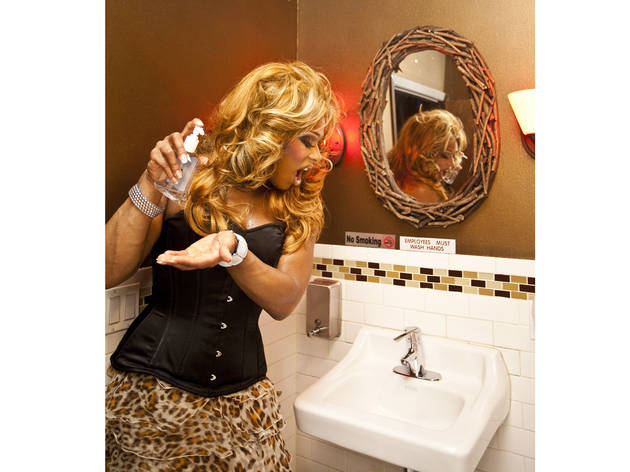 5/5
Photograph: Jolie Ruben
Queens on Thrones: Peppermint (SLIDE SHOW)
The queen: Tireless and much-loved NYC drag showgirl Peppermint has performed alongside the likes of Chaka Khan, Martha Wash and Ultra Naté, thanks to...
The queen:
Tireless and much-loved NYC drag showgirl Peppermint has performed alongside the likes of Chaka Khan, Martha Wash and Ultra Naté, thanks to her pop tunes like "Servin' It Up." She's taken her singing and dancing act around the world, and has lent her skills to charities including the Human Rights Campaign, the MAC AIDS Fund and Project Achieve.

The throne:
Fairytail Lounge
. Part acid trip, part haunted forest, this Hell's Kitchen newcomer features minotaur-shaped tables, Sleep No More–worthy lighting and ominous branches over the DJ booth. The bathroom sports a bejeweled ceiling and a mirror perfect for making inquiries into who might be the fairest of them all.
Time Out New York: Do you have any advice for the woman who is arguably the world's most famous queen on the occasion of her Diamond Jubilee?Peppermint:
Girl, get those crown jewels out, you are a queen! We want to see glamour!
Got any good bathroom stories from your adventures in nightlife?
Once I ran into the unisex bathroom to power my nose, then in the mirror I saw someone emerge soaking wet from the trough urinal. I wasn't sure if he was going to wash his hands, so I left with only half my lipstick finished before he could reach the doorknob.
What are you proud of this June?
I just got fired from JCPenney, so this summer I'll be celebrating Pride on Fire Island before jetting off to Seattle for Seattle Pride.
More Peppermint!
Check out Karaoke Sundays at 10pm at
XES
; the Peppermint Show! Mondays at midnight at
Barracuda
; the Cattle Call Talent Show, Wednesdays at 11pm at
Therapy
; and the Peppermint Variety Show, Fridays at 10pm at the
Fire Island Pines
. For more information, go to
facebook.com/peppermintmusic
and follow
@peppermint247
.
Related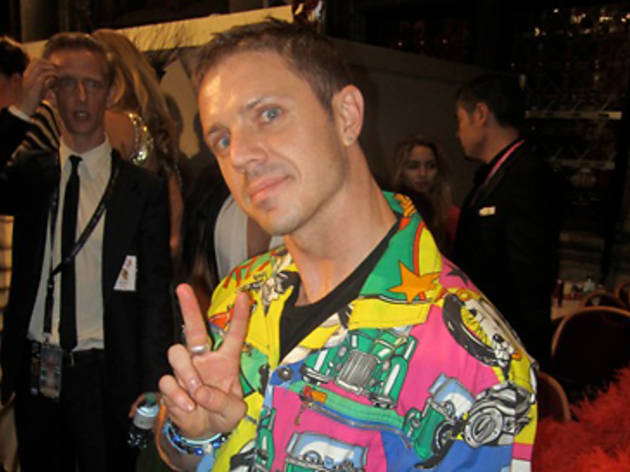 Our reporter was on the scene for the over-the-top antics in Vienna. Imagine a Halloween extravaganza at the Metropolitan Museum of Art combined with Priscilla Queen of the Desert and you've got a mild idea of Vienna's spectacularly over-the-top Life Ball, which annually raises millions of Euros for worldwide AIDS organizations. This past weekend's 20th-anniversary at the city's magnificent Gothic City Hall lured a wild mix of celebrities (featured guests included Bill Clinton, Antonio Banderas and Mila Jovovich), socialites, drag queens and scores of costumed revelers. A planeload of New Yorkers summoned for the occasion included creatures of the night Ladyfag, Justin Bond, Susanne Bartsch and paparazzi favorite Amanda Lepore, whose red-streaked skintight dress was inspired by the party's theme, "Fighting the Flames of Ignorance." See more LGBT party photos. Related We were there: The GLAAD Media Awards The stars came out for this annual party Gay celebrities and friends of gay celebrities strolled the red carpet and partied down at this year's GLAAD Media Awards, honoring positive portrayals of LGBT people in movies, television, magazines and more. Glee's Naya Rivera and Cory Monteith presided over the glittery crowd. @TimeOutNYGayTONY Gay on Facebook We were there: The Glammy Awards Queer nightlife players honored their own. Drag stars, downtown scenesters and sundry other nightlife creatures came together at Splash for this weekend's Glammy Awards. Familiar faces in the crowd—and on the stage—included hosts Michael Musto, Amanda Lepore and Bianca Del Rio (who also took home an armload of awards, including entertainer of the year), as well as Ari Gold, Cazwell, Lady Bunny, Sherry Vine and many more. For a complete list of winners, check out the Glammys' Facebook page. @timeoutnygay See more in Gay & Lesbian. We were there: Amanda Lepore's Big Top Photographs by the Drunken Photographer No, it wasn't the stiff drinks (though they may have helped too). The real reason behind the freaks of the night looking way freakier than ever was the fun-house mirror that no one could resist standing in front of—not even hostess Ms. Lepore, whose breasts looked disturbingly flat in the stretched-out reflection! Carnivalesque, to be sure. Check out this party's candy-colored crowd.