Guerlain Spa at the Plaza Hotel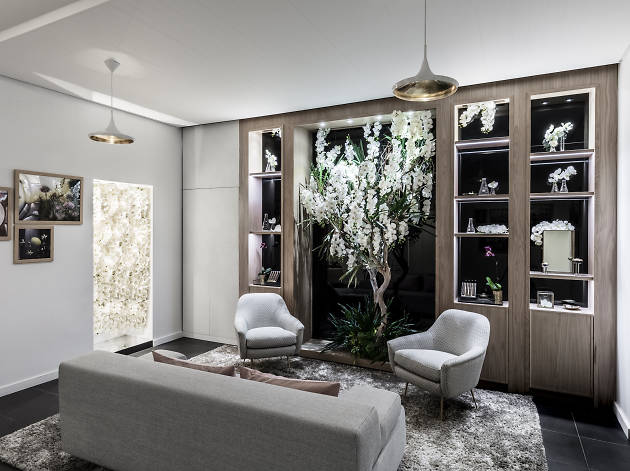 You'll forget that you're even in Manhattan within moments of entering this peaceful, opulent spa, which moved from the Waldorf Astoria to the Plaza in 2017. With complimentary champagne, walls of flowers and 6,500 feet of silence, the state-of-the art facility will cool down even the most frantic of New Yorkers. The treatments are certainly more souped-up than ever: With an hour-long Black Orchid facial that helps the skin repair its own wrinkles ($260); a comprehensive, two-hour Body Lift massage in the scent of your choice with an included face mask ($480) and many more. Each treatment includes a "Spa Au Revoir" service, which includes your pick of a makeup retouch, garment steaming or shoe shine; and guests have access to the hotel's well-stocked gym. Time seems to stop in this stunning new space; set an alarm or you may conveniently keep forgetting to leave.
Venue name:
Guerlain Spa at the Plaza Hotel
Contact:
Address:
1 West 58th Street
Fourth Floor
New York
10019

Cross street:
Fifth Avenue
Transport:
57th St F
Do you own this business?