Heads up! We're working hard to be accurate – but these are unusual times, so please always check before heading out.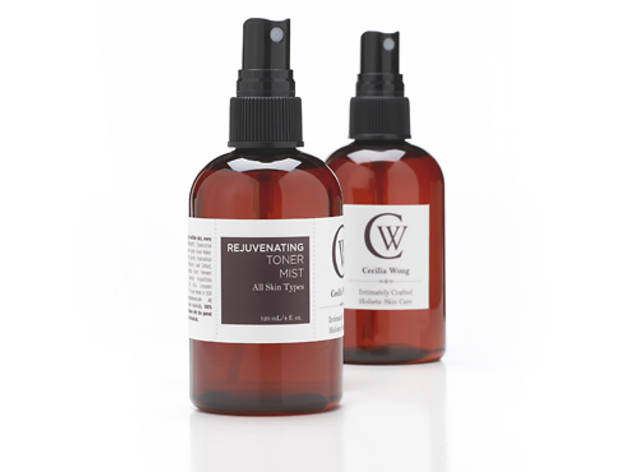 1/10
Facialist Cecilia Wong's holistic approach to skin care extends to the all-natural product line she launched in August 2011, formulated with pure oils, organically grown herbs and aromatic botanicals. A standout is this soothing chamomile toner, which we carry around in our purse to mist our mugs with whenever we need to hydrate and refresh our pores. Cecilia Wong Skincare Rejuvenating Toner Mist, $32, at Cecilia Wong Skincare, 224 Fifth Ave between 26th and 27th Sts, third floor (917-596-5206, ceciliawongskincare.com)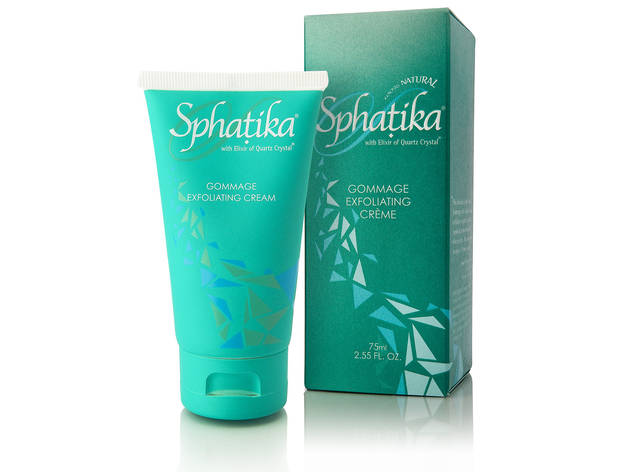 2/10
Quartz crystals are central to Sphatika---the holistic sanctuary takes its name from the ancient Sanskrit word for the mineral, and the prisms are placed throughout the spa. So it should come as no surprise that the retreat's all-natural products are infused with an elixir of the gem. That includes this fennel-scented exfoliator, which deeply cleanses skin using jojoba-wax beads and is mild enough to use three times a week. Sphatika Gommage Exfoliating Crme, $65, at Royal Sphatika Spa, 1841 Broadway at 60th St, suite 811 (212-265-5885, sphatika.com)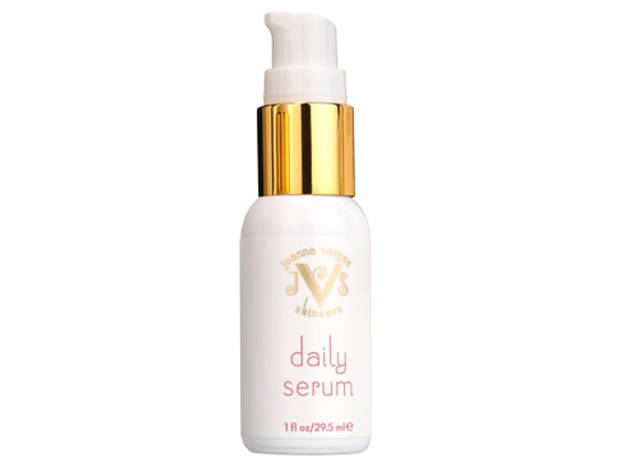 3/10
Celebrity skin-care guru Joanna Vargas (whose bold-faced clients include Rachel Weisz and Madonna) is a proponent of serums for their ability to penetrate skin deeper than moisturizers. In fact, when she launched her natural skin-care line in August 2011, serums constituted half of the offerings. This lightweight green juice version contains larch-tree extract that locks in moisture and leaves your skin feeling supple. Joanna Vargas Daily Serum, $85, at Joanna Vargas Salon, 501 Fifth Ave between 41st and 42nd Sts, suite 2011 (212-949-2350, joannavargas.com)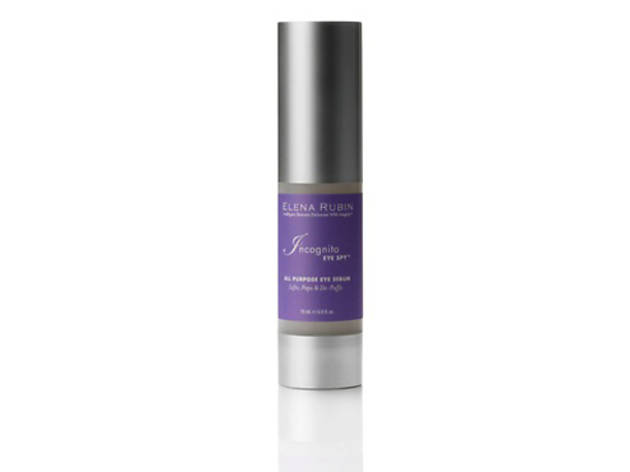 4/10
We were thoroughly impressed with nearly all of the items in Wall Street consultant turned facialist Elena Rubin's botanically rich, toxin-free skin-care line, but we found ourselves reaching for this silky smooth eye serum the most. The lightweight formula quickly sinks in to depuff and brighten dark circles like no other eye cream we've tried. Elena Rubin Incognito Eye Spy eye serum, $63, at Elena Rubin Skincare, 596 Broadway between Houston and Prince Sts, suite 302 (212-537-5817, elenarubin.com)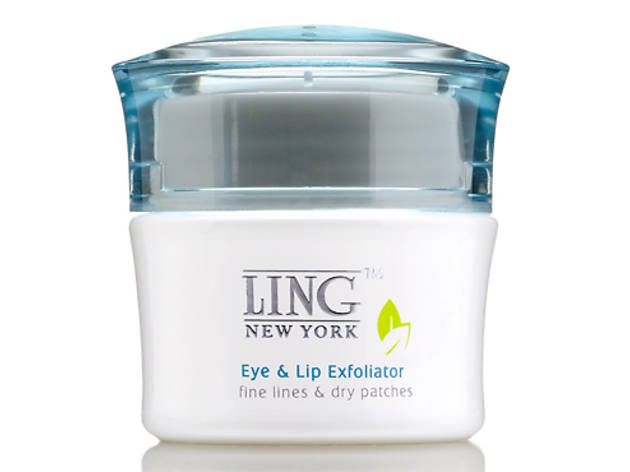 5/10
This gentle exfoliator---a standout from aesthetician Ling Chan's results-driven, made-in-Switzerland products---is a boon for chapped winter lips. Slather the thin cream on your pucker, wait 15 minutes, and let active ingredients such as vitamin C dissolve dry patches. You can also apply it around the contours of your eyes to smooth fine lines and reduce the appearance of dark circles. Ling Skincare Eye & Lip Exfoliator, $48, at Ling Skincare, 105 W 77th St at Columbus Ave (212-877-2883, lingskincare.com)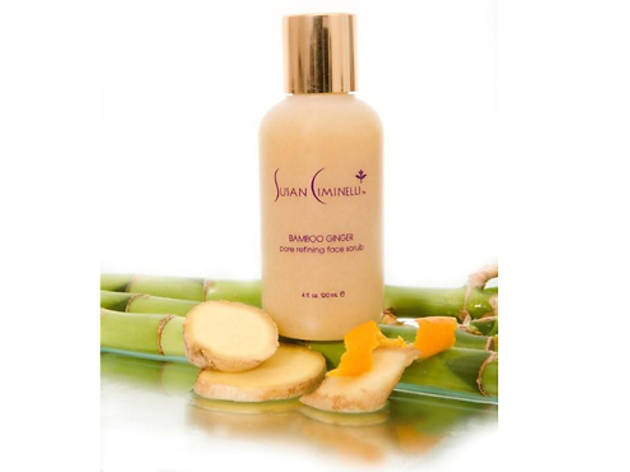 6/10
Although this mild foaming cleanser spurts out of the bottle like liquid silk, its natural ingredients---a colognelike blend of ginger, lavender, lemon and orange essential oils---are surprisingly effective, purifying skin while minimizing the appearance of pores. Susan Ciminelli Bamboo Ginger Scrub, $75, at Susan Ciminelli Day Spa & Salon, 120 E 56th St between Park and Lexington Aves, second floor (212-750-4441, susanciminelli.com)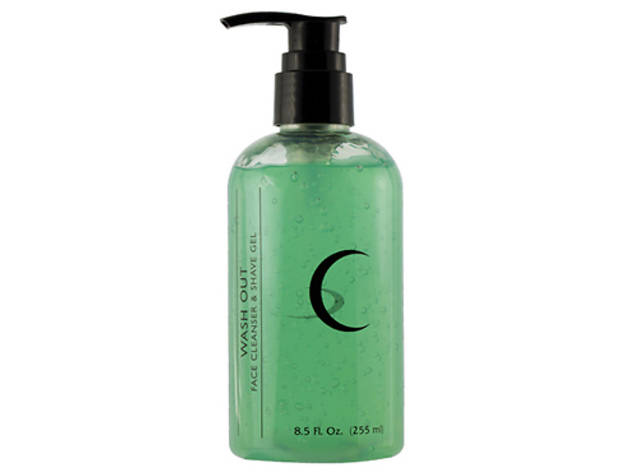 7/10
Product-averse dudes will love this multitasking face wash and shave gel, whose light-foaming, tingling lather cleanses while lifting beard hairs for a nick- and bump-free shave. Christine Chin Wash Out face cleanser and shave gel, $30, at Christine Chin, 82 Orchard St between Broome and Grand Sts (212-353-0503, christinechin.com)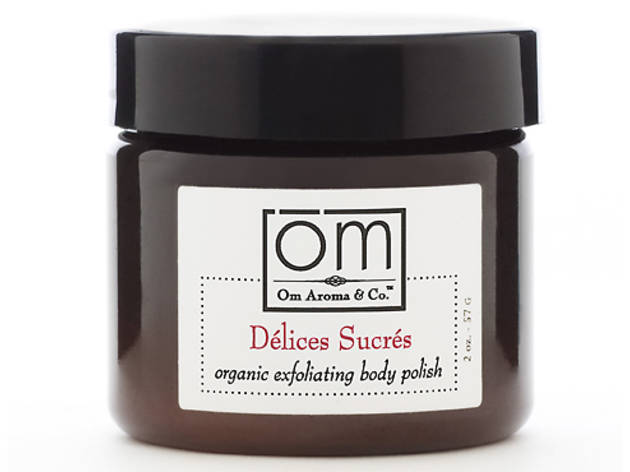 8/10
The next time winter's whipping winds turn your skin into something resembling crocodile scales, reach for this thick, sweet-smelling body polish from Angela Jia Kim's high-end, natural skin-care line. Organic sugar crystals gently exfoliate while manuka honey and Italian bergamot essential oil moisturize your parched epidermis. Om Aroma & Co. Dlices Sucrs organic sugar body scrub, $42, at Om Aroma & Co., 327 W 11th St between Greenwich and Washington Sts (212-304-2887, omaroma.com)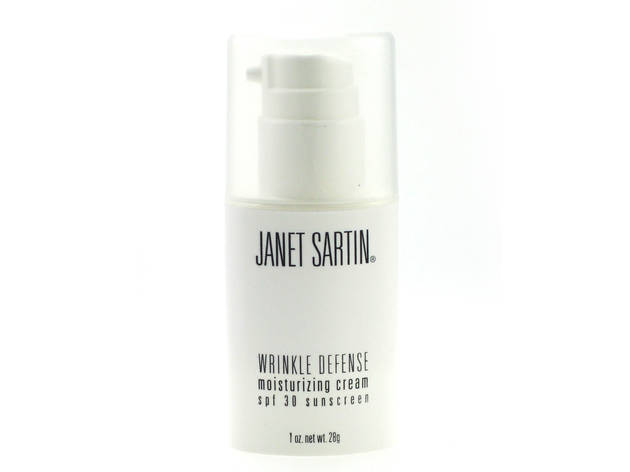 9/10
You've heard it a million times, but wearing sunscreen every day (even in the winter!) is a must for having youthful-looking skin. This deeply hydrating face cream makes it a cinch to form the habit, and boasts not only UVA and UVB protection, but also antioxidant-rich goji berry to help combat the signs of aging. Janet Sartin Wrinkle Defense moisturizing cream SPF 30, $36, at Janet Sartin, 875 Third Ave at 53rd St (212-751-5858, sartin.com)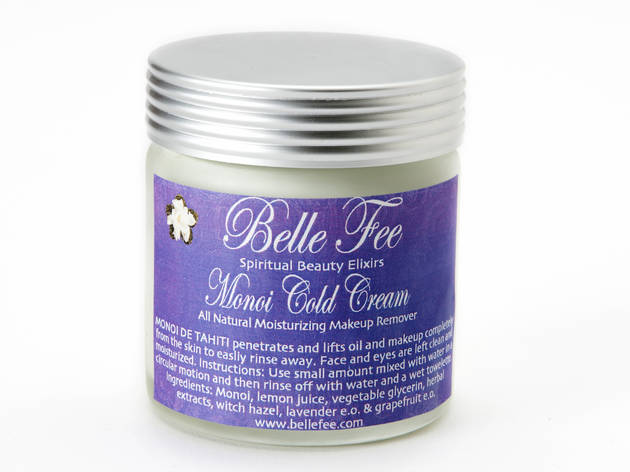 10/10
Perfect for those late nights when you're feeling too lazy to wash your face, this richly fragrant face cream will practically melt off your makeup while simultaneously hydrating your mug. You can thank aromatherapist and spa owner Daphne Hagadone, who uses French-Tahitian monoi (derived from coconut oil and tiare flowers) in her sensitive-skin-friendly line, for the extra shuteye. Belle Fe monoi cold cream, $36, at Daphne Studio New York, 529 W 42nd St between Tenth and Eleventh Aves (212-947-7518, daphnestudio.com)
Our obsessions (January 26–February 1, 2012)
Even if you can't make it to the spa, these products from NYC havens will help you reap the benefits at home.