Heads up! We're working hard to be accurate – but these are unusual times, so please always check before heading out.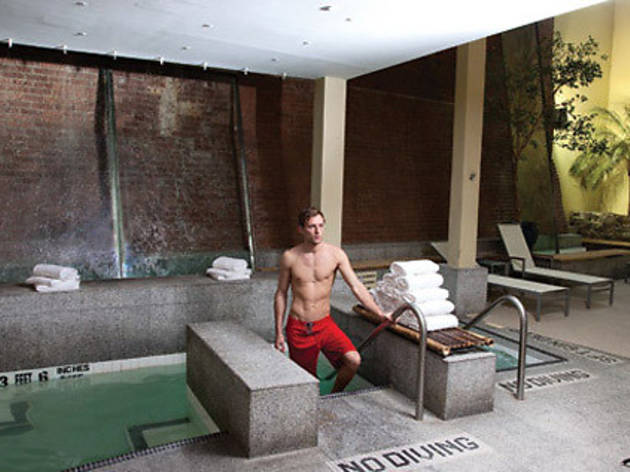 1/5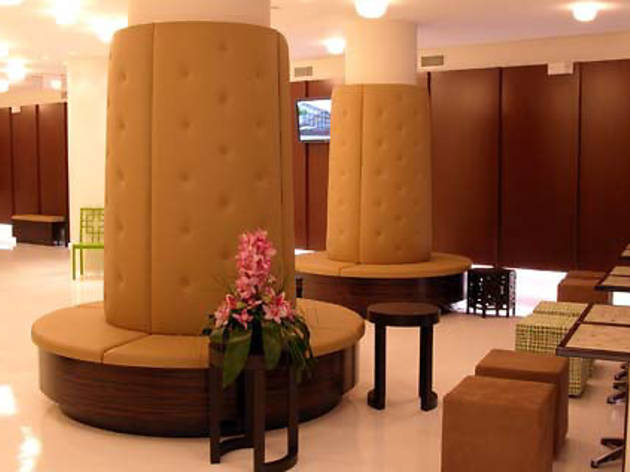 2/5
Body by Brooklyn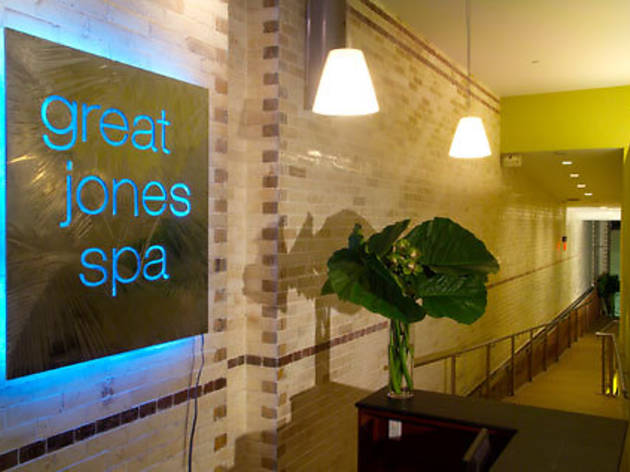 3/5
Great Jones Spa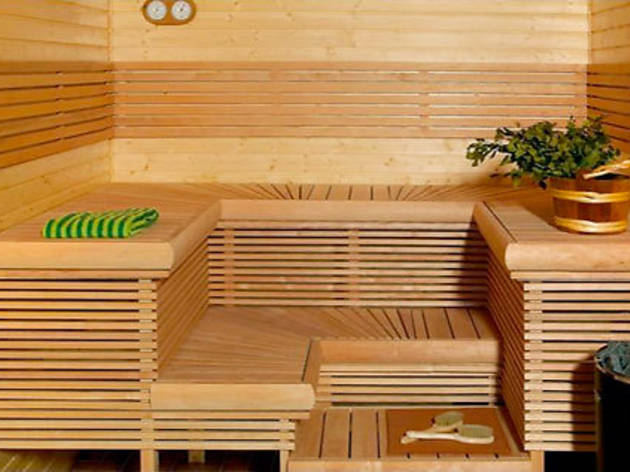 4/5
Mermaid Spa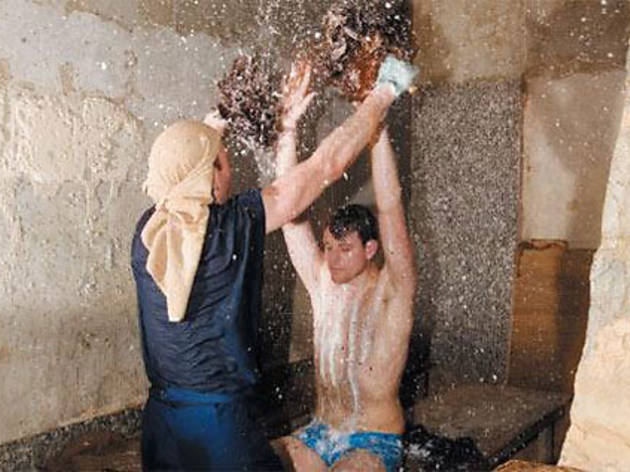 5/5
Russian and Turkish Baths
Water spas with day passes
Get the most out of the spa experience by spending all day lounging, soaking and detoxing at these spas with awesome water rooms.
On weekends here, expect to hang with worse-for-wear Brooklynites following the suggested Hangover Relief regimen in the wet lounge's Russian sauna. Once you resemble a prune, retire to the fireplace in the dry lounge for food prepared by the chef of the adjacent organic supermarket, Fresh Fanatic, and a tipple from the full-service bar. 275 Park Ave at Washington Ave, Clinton Hill, Brooklyn (718-923-9400, bodybybrooklyn.com). All day $45; Sat, Sun $55, includes brunch.
What you'll find: Jacuzzi, cold-plunge pool, Turkish steam room, Swedish dry sauna and a Russian sauna.
Take note: The spa neighbors Steiner Studios, so it could be worth "accidentally" barging into the VIP room in hopes of a celeb sighting.—Jon Shannon
Great Jones Spa
The bone-warming hot-rock sauna and cloudlike steam room in the Water Lounge are good stops at this skylit courtyard, but you'll find real bliss in the hot tub, where strategically placing yourself near the jets yields a gentle full-body massage. 29 Great Jones St at Lafayette St (212-505-3185, greatjonesspa.com). Three hours $50.
What you'll find: Hot tub and cold-plunge tub, plus steam and hot-rock saunas.
Best part: Snag a lounge chair near the waterfall and palms, close your eyes and you can easily be in the Caribbean.—Elizabeth Barr
Mermaid Spa
How do Russians survive the winter? Plenty of steam rooms, dips in ice water and self-flagellation with birch leaves (gratis; a pro will do it for you for an extra $40). The crowd ranges from young and hip to retirees, and almost entirely consists of expats. 3703 Mermaid Ave at 37th St, Sea Gate, Brooklyn (347-462-2166, mermaidspany.com). All day $30.
What you'll find: One circular Jacuzzi, two ice-water tile pools, two Russian banyas, one steam room, one sauna and a caf.
Best part: Soft lighting, rustic rooms and the herbal-scented air make this place a romantic retreat.—Olivia Giovetti
Russian and Turkish Baths
This place is old-school to the max, with a mostly AARP-member clientele wearing the (provided) wackiest robes and slippers in the tristate area. (A tip: Ask one of the regulars to show you his/her routine—it can be kind of confusing for first-timers.) 268 E 10th St between First Ave and Ave A (212-674-9250, russianturkishbaths.com). All day $30.
What you'll find: Sun deck, Swedish shower, an aromatherapy room, a Turkish room, two saunas, an ice-cold pool and a restaurant.
Best part: There are coed and single-sex hours, but it's open 365 days a year—as is Anna's Restaurant, right inside the front door, where you can get Russian delicacies, from borscht to herring, after your sauna session.—Colin St. John
Spa Castle
A Six Flags--esque modern bathhouse, this coed facility is all about the hot tubs (which, unfortunately, are separated by gender). A required uniform of shorts and a T-shirt and basic toiletries are provided, and treatments like scrubs and reflexology are available at an extra cost. 131-10 Eleventh Ave at 131st St, College Point, Queens (718-939-6300, nyspacastle.com). Weekends $45, weekdays $35.
What you'll find: Four sprawling floors packed with heated pools, saunas and steam rooms, various massage baths, all-season outdoor soaking pools and waterfalls, a fitness center ($5 additional admission fee) and a spa.
Best part: Winter is great for sitting in the outdoor hot tubs, letting the jets massage your feet and back while your hair gradually freezes solid in the 30-degree air.—Maureen Shelly