Five great Hilton hotels in New York you should check out
Heading to the Big Apple? Be sure to check out these Manhattan spots, whatever your plans in NYC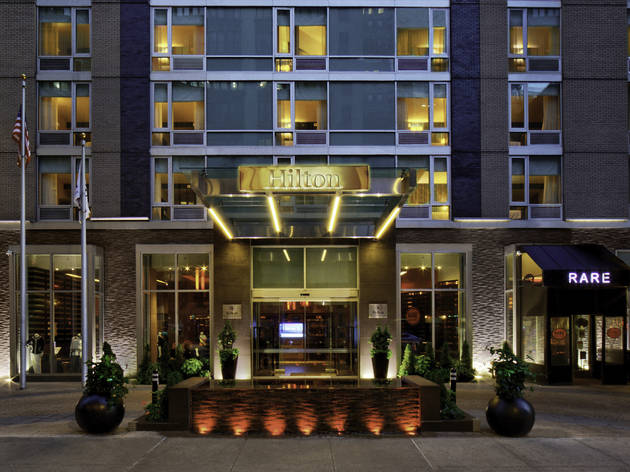 Whether you're planning your first trip to New York or are a regular visitor of the city that never sleeps, you'll want to check out the amazing range of hotels that Hilton has to offer. The chain has 43 different spots to choose from in Manhattan alone – from five-star boutiques to great value central locations – and there's something to suit every budget. Plus, you're guaranteed a comfortable night's rest, free WiFi and a complimentary breakfast wherever you choose to lay your head – something not many New York Airbnbs or other hotel chains in can compete with. Overwhelmed by the options available? Here are five of the best Hilton hotels in New York to choose from...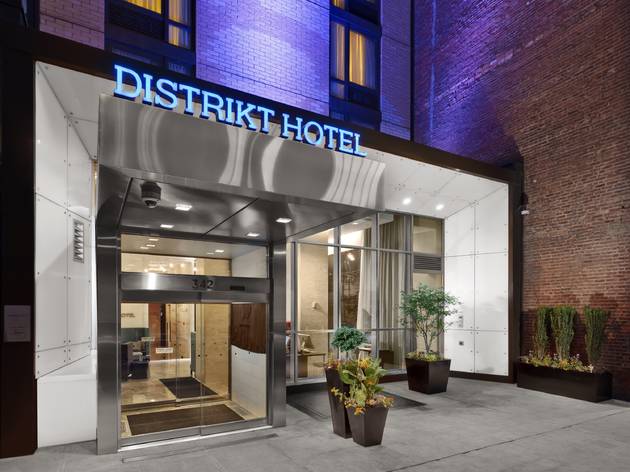 Part of Hilton's chic-yet-affordable Tapestry Collection, the Midtown Distrikt Hotel is a great place to base yourself during a stay in New York. The spot is just a stone's throw from the iconic Times Square, making it perfect for those planning on taking in a show while in the city.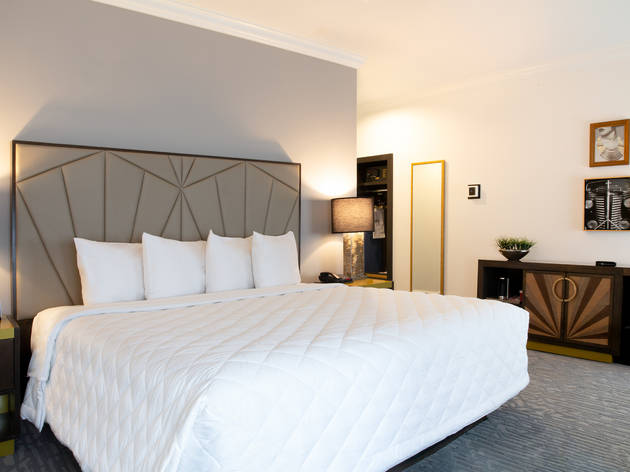 Martinique New York on Broadway
Although not Hilton by name, this Koreatown spot is part of the brand's Curio Collection – a selection of the world's best independent boutique hotels. And, looking at the building, it's easy to see why. A mix of French Renaissance and Art Deco in style, both inside and out, the hotel channels some of the city's most iconic landmarks.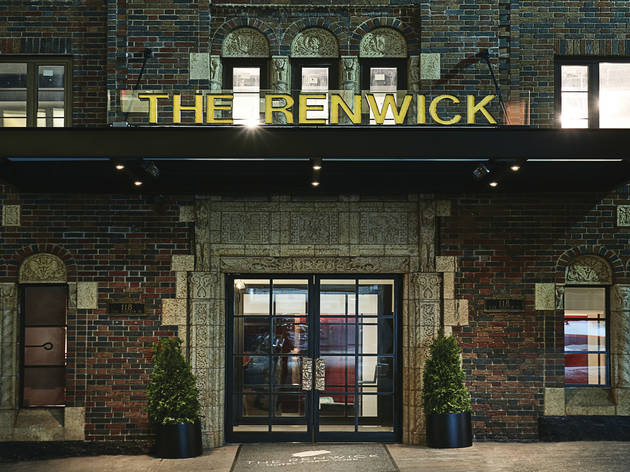 Another of Hilton's Curio Collection, this iconic 1920s red brick Midtown spot has an intriguing backstory. Named after the architect of the nearby St Patrick's Cathedral, the building was once home to artist studios, with F Scott Fitzgerald once calling it home. Book yourself into one of its loft-style rooms, or splash the cash and stay in a suite named after a former resident.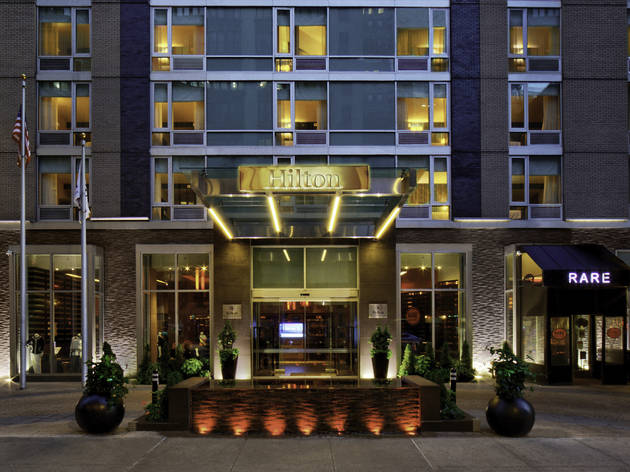 Hilton New York Fashion District
Located in Chelsea and a stone's throw from SoHo, Tribeca and Greenwich Village, this boutique-style Hilton is a great place to be based if you want to explore all the city has to offer. And after a long day of sightseeing and shopping, make your way to the rooftop lounge for ace drinks and stunning views across the Hudson river.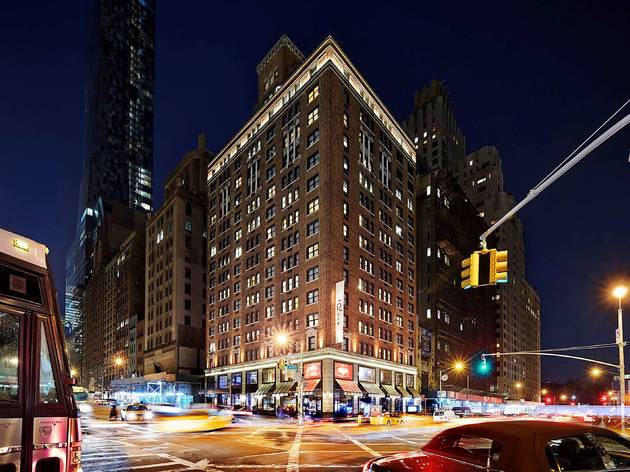 For those after a luxury experience when heading to New York, look no further than this W 57th St hotel. Two blocks from Central Park, the space has sweeping views of the city's green oasis, while it's also keen to continue its artistic legacy. Ignacy Jan Paderewski, Georgia O'Keeffe and Marc Chagall were all former residents, and the space now houses interactive artist salons, a remarkable permanent collection and a 15-foot video art wall.