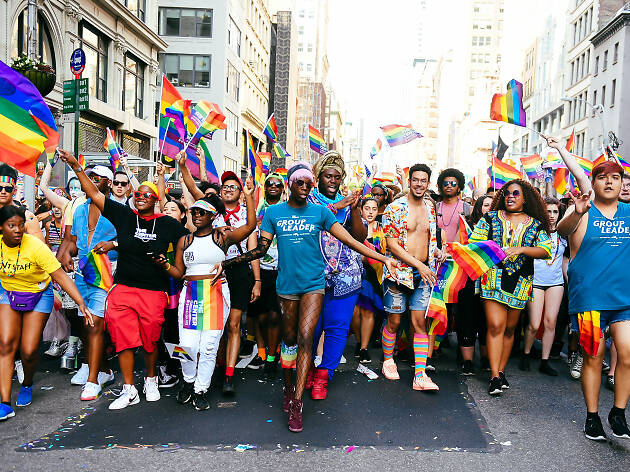 10 can't-miss events at WorldPride 2019
From the annual NYC Pride March to street fairs and beach parties, here's your guide to the historic celebration of LGBTQ culture and community
There's no doubt about it: 2018 was a banner year for LGBTQ representation in America, what with mainstream favorites like Netflix's Queer Eye and FX's Pose offering record visibility in media and LGBTQ political candidates making unprecedented gains in the fall midterm elections. It's fitting now that in 2019, WorldPride is landing in the US—specifically, New York City—for the first time ever in its 20-year history. The global celebration (with events running through June) will welcome thousands of international guests to our city to commemorate the 50th anniversary of the historic Stonewall Uprising, a landmark event in the history of LGBTQ rights. Whether you partake in New York's Pride festivities every year or have never been to a single march, the festival is sure to be one for the books. Here, we've rounded up ten can't-miss activities to check out during WorldPride.
Why not extend your trip to WorldPride 2019? Check out our guide to seven stunning LGBT getaways to take in New York State.
Wed June 26; June 30
Kick off the packed month of events at the festival's commemorative opening ceremony. Event organizers are keeping mum about details thus far, but we suspect there'll be live performances, music, and more colorful entertainment. After a month of festivities ranging from dance to art and cinema, join NYC Pride and the WorldPride organization for one final-hoorah. Stay tuned for additional details as dates approach.
Sun June 30
First held in 1970, the NYC Pride March has become an annual institution for the LGBTQ community and its allies. Once a call for visibility and a celebration of community, the march has increasingly taken on political significance. It's now its own civil rights demonstration that highlights the ongoing fight against AIDS, as well as honors those in the community who have lost their lives to illness and violence.
Sun June 30
This outdoor event hosted by NYC Pride takes over the streets of New York with hundreds of exhibitors, performers, and activities coming together in the name of equality. Head to Greenwich Village, from 13th Street to Waverly Place, for the annual street fair to enjoy food and craft drinks along with live music and celebrity appearances.
June 28-30
Back in 2017, NYC Pride transformed its Dance on the Pier concept, a longstanding three-decade affair, into a new multi-day LGBTQ-focused music festival called Pride Island. This year, a host of soul singers, indie pop bands, and more anticipated talent will hold court at Hudson River Park's Pier 97 in Hell's Kitchen. Pro-tip: bring your dancing shoes.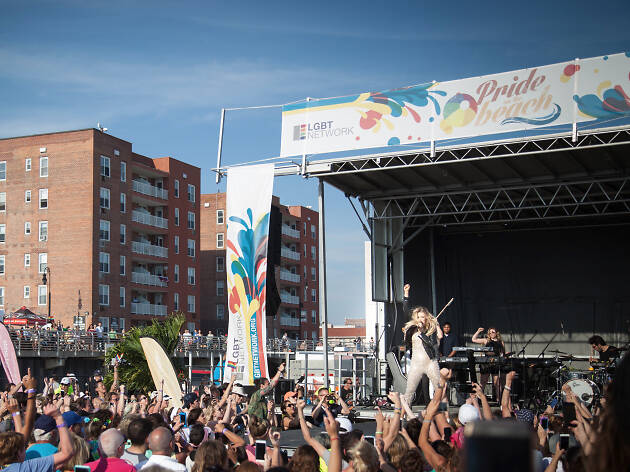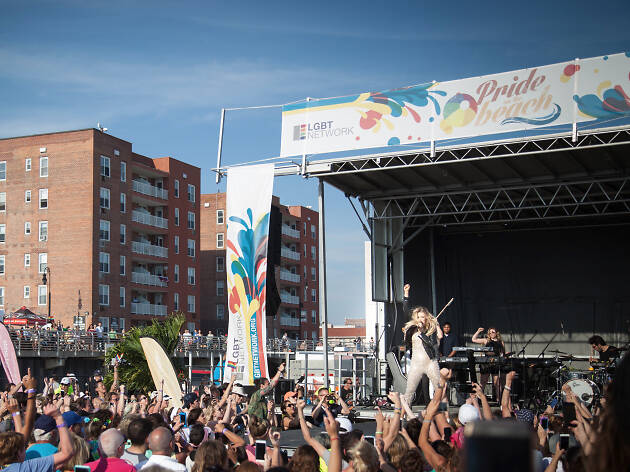 Photograph: The LGBT Network
June 21-23
We love a beach moment. During this week-long series of events taking over Long Beach, you'll have opportunities to soak up the sun, take a swim, and even enjoy a concert with a yet-to-be-announced headliner. On the 23rd, there'll be a main-attraction parade, but don't miss the pet pride parade hosted by Animal Planet (yes, you read that right!), the Twilight Beach Party, or the Disco Dance Party by night.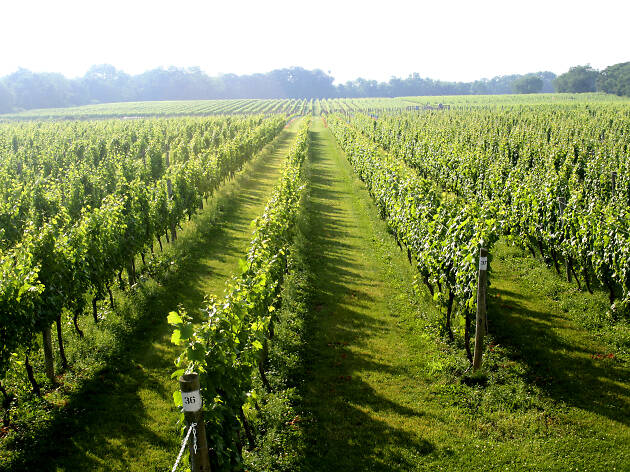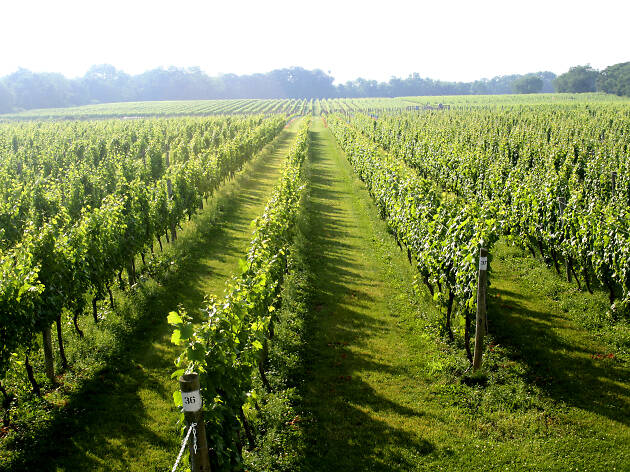 Photograph: The LGBT Network
Tue June 25
New York State is home to some of the country's best wineries and vineyards. What better time to indulge in that bounty than during WorldPride? Head out to Long Island for an afternoon of wine tours, tastings, receptions, and parties—all set against the backdrop of the verdant, ever-charming Long Island Wine Country on the North Fork. For those wishing to stay a bit longer, car-free excursions and hotel packages are available.
Fri June 28
Despite the progress made in recent years, LGBTQ rights should not be taken for granted. Paying homage to those who fought for their rights in the Stonewall Uprising, NYC Pride is calling the LGBTQ community and its allies to once again take the fight back to the streets. And they won't be alone: a lineup of activists, organizers, politicians, and more will show up to help mark this unprecedented moment in LGBTQ history.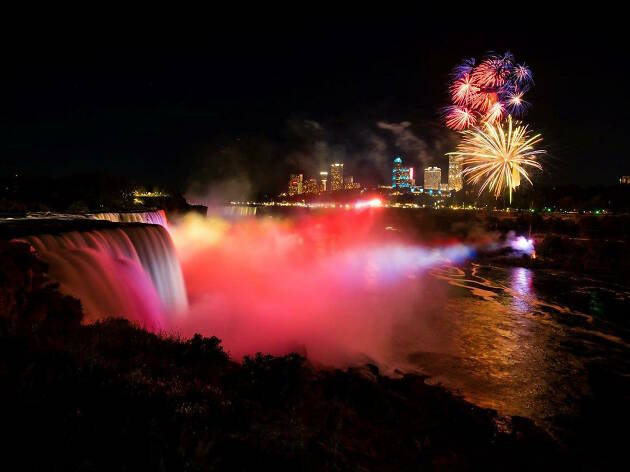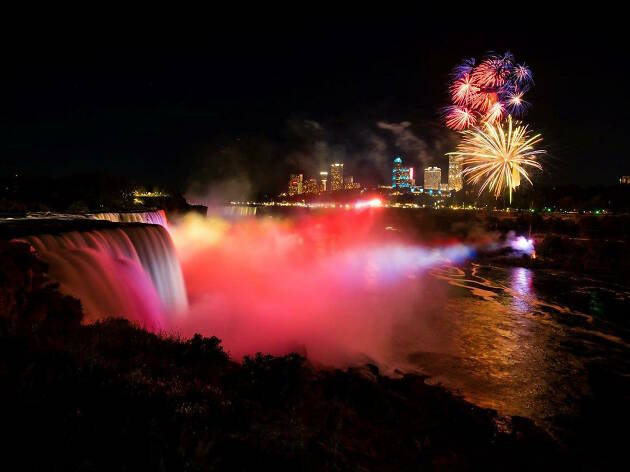 Photograph: I Love New York
Fri July 5
Celebrate the accomplishments of those who've come before as well as the bright future ahead at this commemorative event on Niagara Falls' Goat Island. For one evening only, the Buffalo Philharmonic Orchestra will put on an entirely free concert set against sweeping views of the majestic falls, which will be illuminated with rainbow colors for the event. Yes, there will be fireworks at the end.
Photograph: I Love New York
May 28-June 2, June 6-9
Over in Albany, the city's symphony will host the first-ever "Sing Out, New York!" music festival alongside a regional tour of free, outdoor concerts. The music will celebrate the Stonewall Uprising, 2019 World Pride, and Women's Suffrage Movement—shedding light on New York's long history of championing civil liberties from the 19th century up until present day.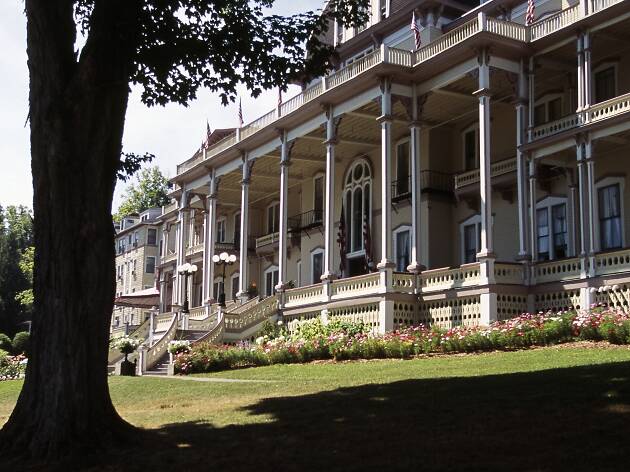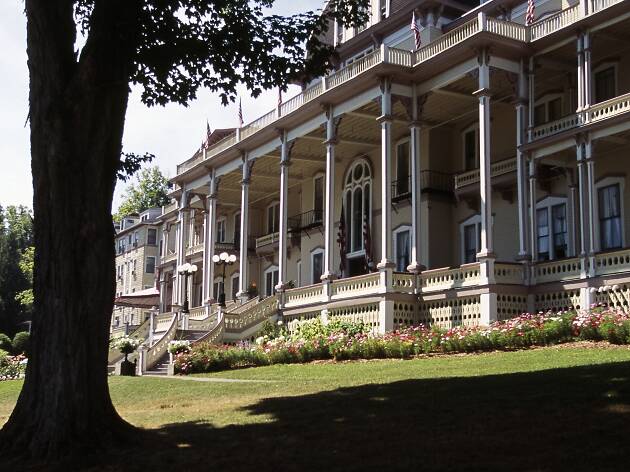 Photograph: I Love New York
July 2
The Chautauqua Institution is a historic non-profit organization providing arts, writing, and special interest education to thousands of students annually. For WorldPride, they'll be hosting a conversation with Gene Robinson, who made international headlines as the first openly gay Episcopal Bishop. Join Chautauqua's LGBT community group afterwards at the historic Athenaeum Hotel for the reception.