Heads up! We're working hard to be accurate – but these are unusual times, so please always check before heading out.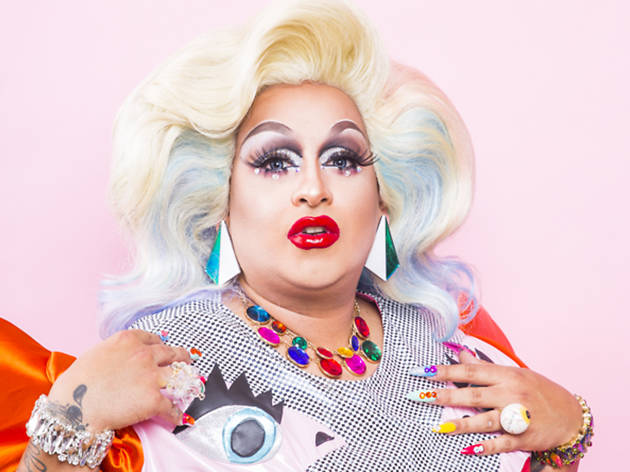 Meet the cutting-edge performers changing NYC drag
Get to know the gender-bending artists redefining drag as we know it—right here in the art form's HQ
New York drag queens don't mess around. Take Marsha P. Johnson and Sylvia Rivera, who battled police aggression at the Stonewall Riots in 1969. Or RuPaul, who cut his teeth downtown with the Club Kids of the '90s. Now a new generation of performers—unbound by the restrictions of gender binaries—are fucking with drag and taking it to a whole new level. These typically Brooklyn-based artists use their creative personae to play with politics and sexual expectations. For a who's who, look no further than Bushwig in Queens, a six-year-old underground fest featuring performers from across the globe (and identity spectrum) trying out their boldest work. Here are the local heroes worth cheering for.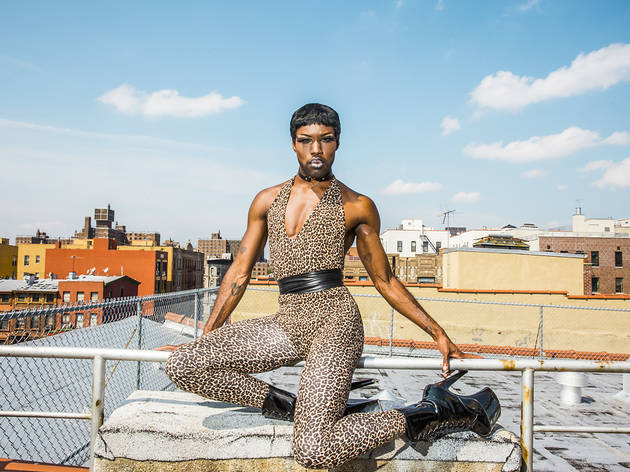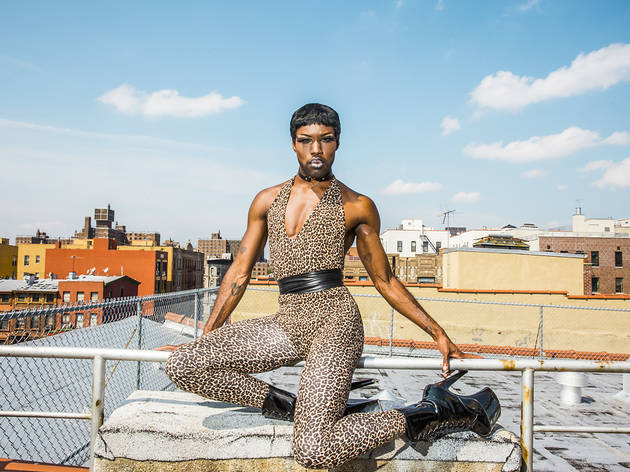 David Williams
Munroe Lilly
Custom dictates that drag queens be beautiful and erotic yet also that they remain on the feminine spectrum. But what's drag without disrespecting boundaries? Enter burlesque and "draglesque" powerhouse Munroe Lilly, who requires little more than a wig, a beard and a jockstrap for his shocking stripteases, like a staged penectomy that left the audience gagging—literally. The genderfuck mash-up intoxicates audiences and gives the fluid performer more options to play with. "When I started doing burlesque, I was presenting in a masculine way. It works; it's fun but it's very limiting," says Munroe Lilly. "So I started wearing wigs and heels and doing more makeup, and people liked it more than what I was doing before. It's more liberating because you can literally do anything and everything." Yes, you should be turned on.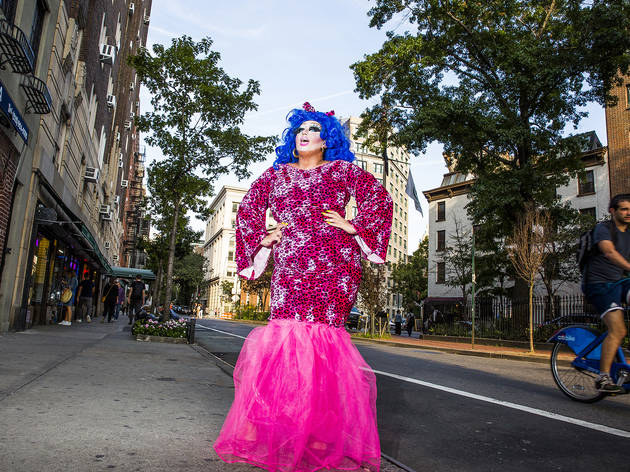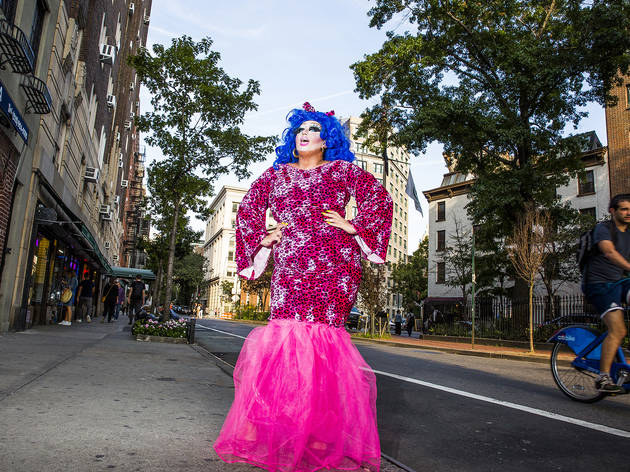 Photograph: David Williams
Crimson Kitty
For obvious reasons, the drag world tends to be a bit of a boys' club, one that the female-identifying, nonbinary and trans collective LadyQueen is grabbing by the balls. Its fearless leader, burlesque veteran Crimson Kitty, has been attacking traditional drag spaces for nearly nine years with high-camp performances. "For many years, I was the only female-bodied performer in the gay club doing drag. I'd gotten into the lion's den. I just knew that I needed to do this." As she continues to raise her profile (with her current run for Miss Coney Island 2017, for example), she further cements her name as a den mother for drag artists outside the mainstream. "If I don't see what I want out there, it's my job to make sure that it's being represented."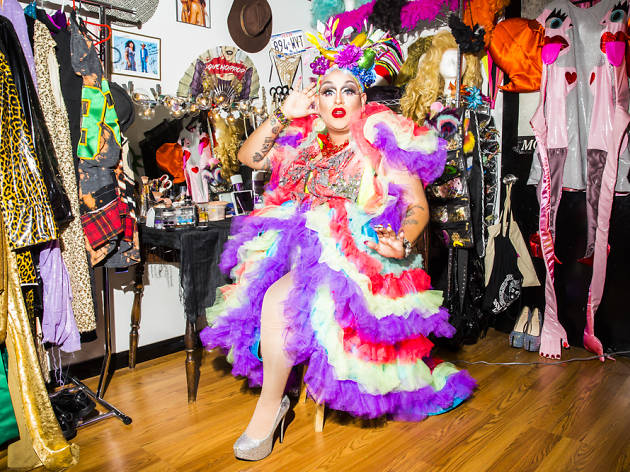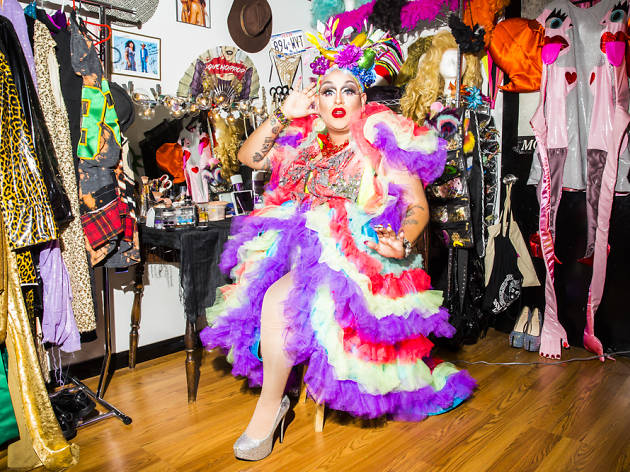 David Williams
Horrorchata
31, Bed-Stuy


Brooklyn has emerged as a drag nirvana, thanks partially to one of its grand arbiters, the self-acknowledged "Mother of Brooklyn," DJ and producer Horrorchata. She founded Bushwig in 2012 (along with punk agitator Babes Trust) to give new queens a chance to show off. Now it's an event she describes as "gay Christmas." Though the spooky sensation has helped define a culture that cultivated the likes of Sasha Velour, Charlene and Merrie Cherry, she started out hungry just like any new queen on the block. "I was doing drag shows in Bed-Stuy where literally four people would come out to see me. I was like, Whatever, I'm making it. And I just worked hard, and finally people be knowing who I am." We're not likely to forget.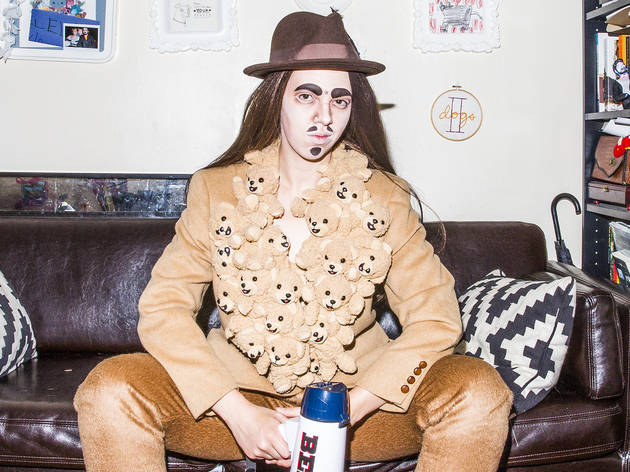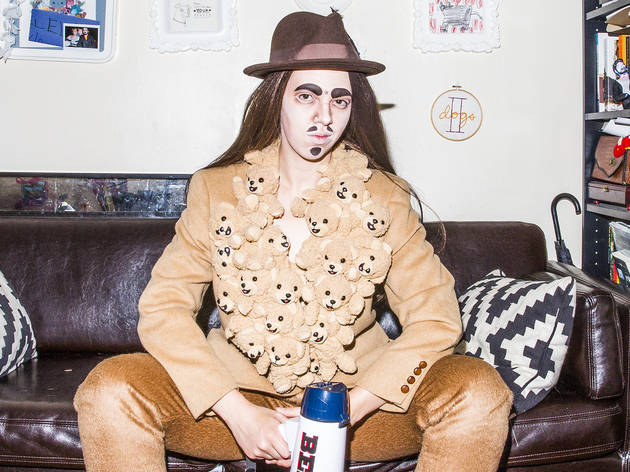 Photograph: David Williams
Lee Valone
How does New York's most prominent drag king crack a crowd that wants to see glamour and sequins? "I usually do Beetlejuice, because everybody loves Beetlejuice. I stand there and lip-synch to Nirvana and Nicki Minaj and end it with 'Shake Shake Shake Señora' [Harry Belafonte's "Jump in the Line"], and everyone loses their mind," says Lee VaLone. "Then I do Miley Cyrus's 'Wrecking Ball' and strip, and everyone is like: 'Oh, my God! Beetlejuice has tits! That's crazy!' " The trans nonbinary performer's gonzo approach has gotten him far. He now mentors kings from across the gender spectrum in Brooklyn's only all-drag king collective, Beef Squad. Can someone green-light a Drag Race spin-off, already?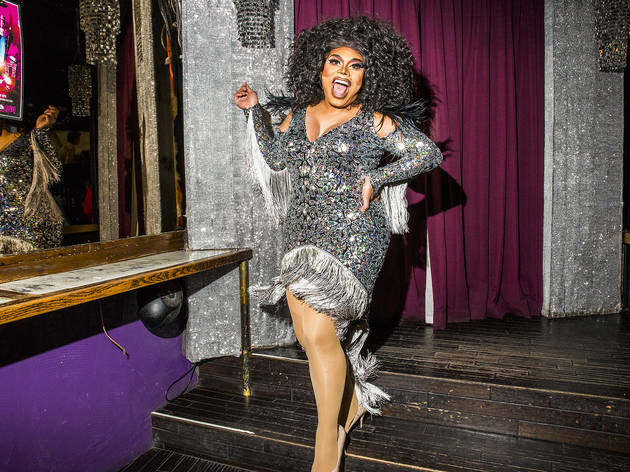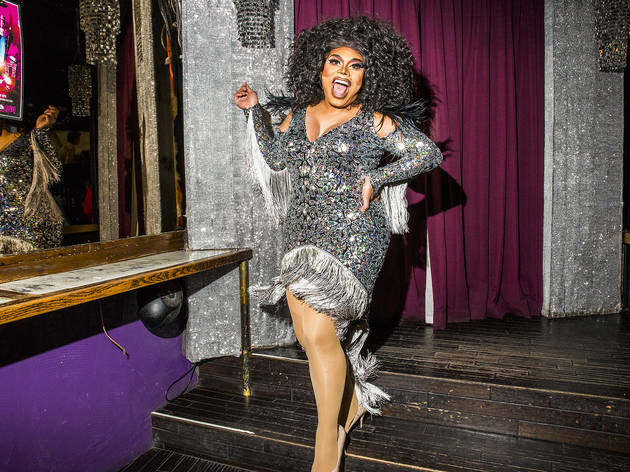 Photograph: David Williams
Brita Filter
Been to a drag show in NYC? It's likely you've bowed down and worshipped this singing, dancing satirical diva, who hosts at least six shows a week. Surprisingly, the loudmouthed queen has been in the game for only three years and started her career playing a drag stepsister in a touring production of Cinderella. "I thought, This is the best way for me to figure out how I'm going to do drag; I get to paint my face eight times a week," says Brita Filter. "I came back and I was like, I'm ready. I'm going to be a drag queen in New York City, and I'm going to take over the scene. I've got this, bitch." Her rise continues at a rollicking pace: She's featured in the new drag documentary-series, Shade, premiering September 28 on Fusion.
See our own amazing drag makeover!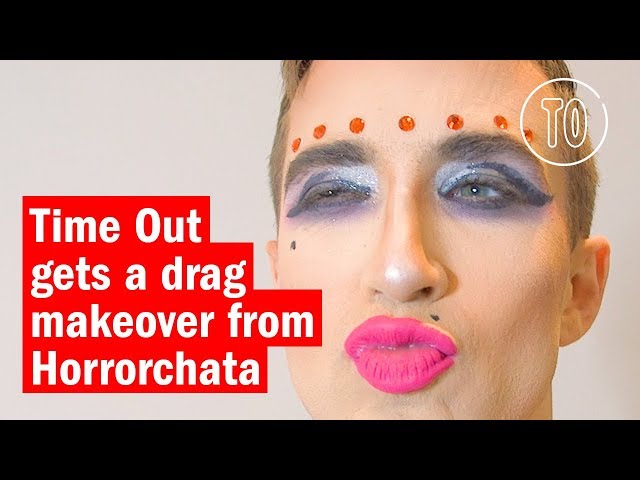 Check out the best drag queens in NYC!
Bow down and worship as we run down the most fabulous, hilarious, and sickening drag queens to call NYC home