Urban Bear Weekend events in NYC
Celebrate the end of hibernation season at these offical Urban Bear Weekend events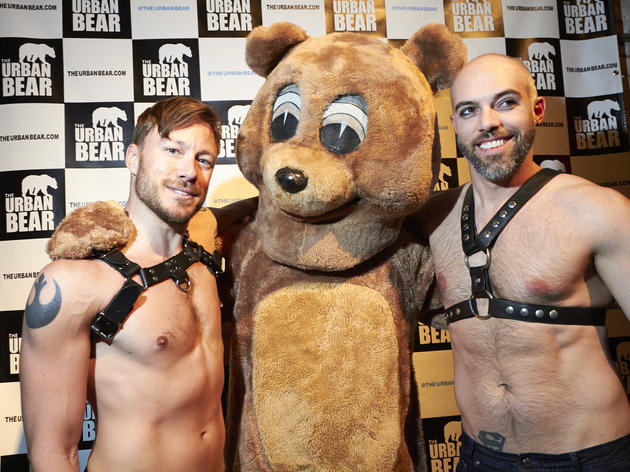 Since Urban Bear Weekend first hit the city in 2008, Gotham's bear scene has evolved from gay-nightife subculture to mainstream—beards are practically required in NYC gay bars these days—and the ursine movement shows no sign of slowing down. Below are the official Urban Bear Weekend events, which actually stretch over four days and include everything from parties to a street fair, that will be packing in burly dudes and their pals this May.
RECOMMENDED: See the complete NYC Bear Guide
Urban Bear Weekend 2015 events
Show off your Fu Manchu, handlebar or other creative lip covering at this Urban Bear Weekend opening party.
Read more
Big boys are invited to "invade" this popular outdoor food market and fill up on grub from around the world.
Read more
Urban Bear Weekend's main event is this afternoon's furfest, an old-school street fair with vendors, artists and community groups on hand. A stage hosts bear-approved performances, and a portion of the proceeds goes to Marriage Equality USA.
Read more
Toss back some cheap suds and work on your sexy beer belly at these closing festivities for Urban Bear Weekend, with two far west side locations to choose from. Walk off a few calories (and sober up a bit) by strolling between the two!
Read more