Heads up! We're working hard to be accurate – but these are unusual times, so please always check before heading out.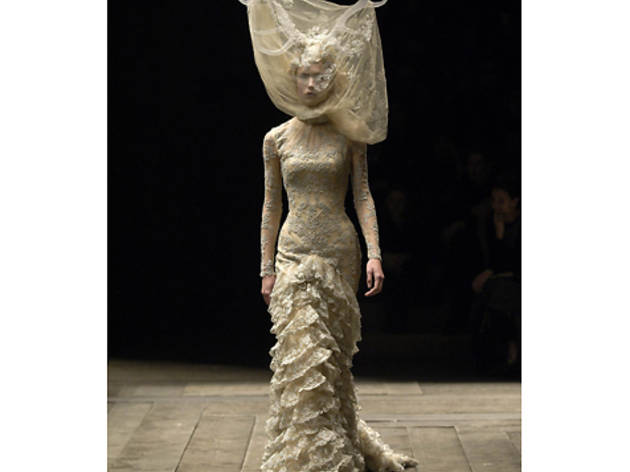 1/6
Photograph: Courtesy of the MET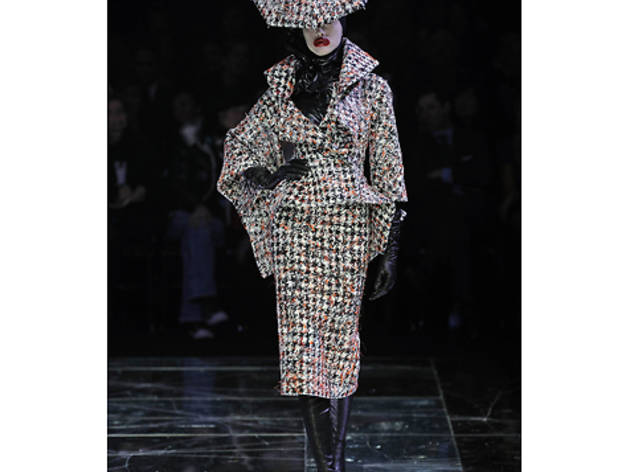 2/6
Photograph: Courtesy of the MET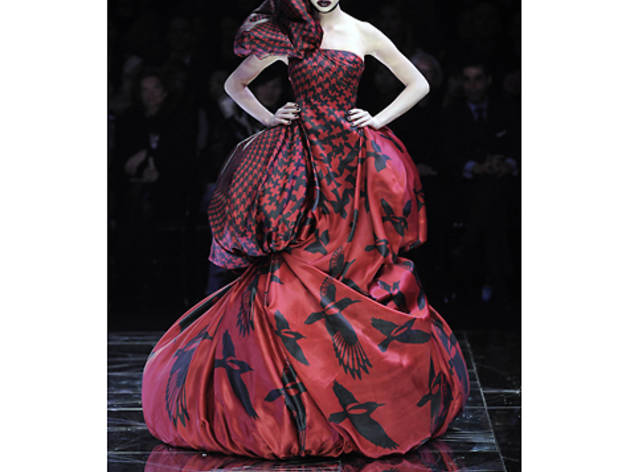 3/6
Photograph: Courtesy of the MET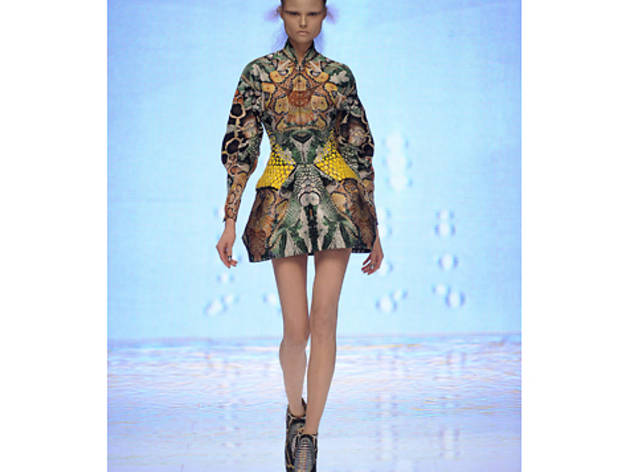 4/6
Photograph: Courtesy of the MET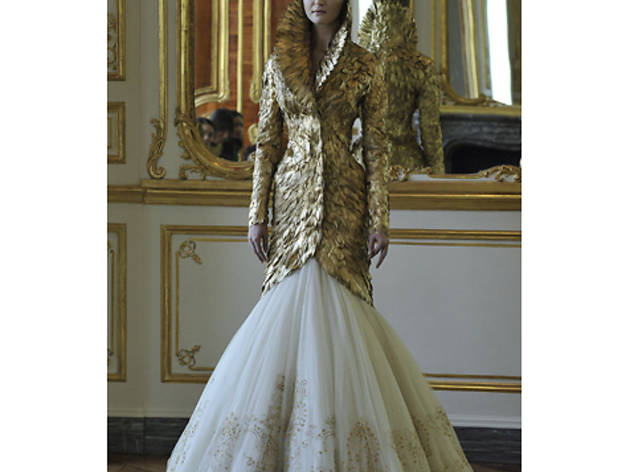 5/6
Photograph: Courtesy of the MET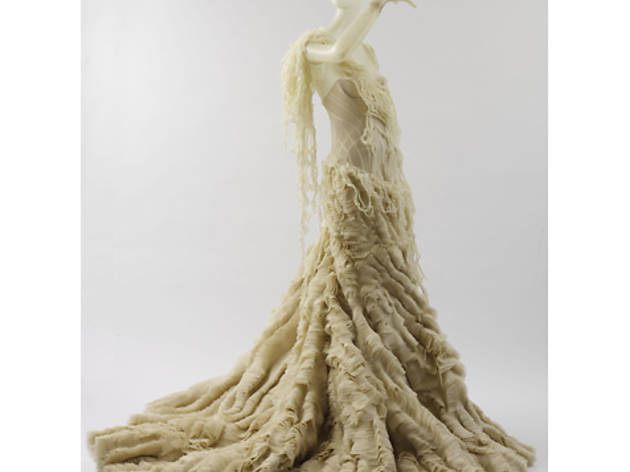 6/6
Photograph: Courtesy of the MET
Spring's blockbuster museum shows
Modernist masterpieces, outrageous fashion and gamer-inspired videos dominate spring art.
Alexander McQueen: Savage Beauty"
Last year, fashion mavens mourned the suicide of Alexander McQueen, whose outr outfits burned up the runways. Now the Met's Costume Institute is bestowing the ultimate honor on the designer: a full retrospective of his 19 years as an haute couture innovator and maverick, one who looked to 19th-century Romanticism and the exaggerated silhouettes of the 1950s for inspiration. The show will include at least five of his seminal collections, from the first one he crafted right after graduating from school in 1992 to his final runway presentation, mounted in Paris just weeks after his death. The Metropolitan Museum of Art, 1000 Fifth Ave at 82nd St (212-535-7710, metmuseum.org). May 4–July 31. Tue–Thu, Sun 9:30am–5:30pm; Fri, Sat 9:30am–9pm. Suggested donation $20, seniors $15, students $10, members and children under 12 free.
"OtherworLdly: Optical Delusions and Small Realities"
When it comes to shows at the Museum of Arts & Design, you can always expect a certain wow factor, and "Otherwordly" should be no exception. The curators have rounded up more than 25 contemporary artists who create miniature models or dioramas depicting realms of the imagination. In Beauty Shop, for example, Lori Nix has fashioned a tiny ruined beauty parlor, complete with a ripped-up linoleum floor and a sink pulled from the wall; it looks like something straight out of New Orleans' Lower Ninth Ward, post-Katrina. For The Golden-Age Microbrewery, the Chadwicks (the collaborative team of sculptor Jimbo Blachly and literary prof Lytle Shaw) have conjured an Elizabethan pub that's as literally micro as the title suggests. And for Consolidated Life, David Lawrey and Jaki Middleton constructed a midtown office fit for the cast of Mad Men—if they were about two inches tall. These and other Lilliputian wonders are on view, a reminder that it's a small world after all. Museum of Arts and Design, 2 Columbus Circle at Broadway (212-299-7777, madmuseum.org). June 7–Sept 18. Tue, Wed, Fri–Sun 11am–6pm; Thu 11am–9pm. $15, seniors and students $12, members and children 12 and under free. Thu 6–9pm; pay what you wish.
"Ryan Trecartin: Any Ever"
Picture a YouTube video of an old ABC After-School Special. Now imagine that the cast and crew are made up for a Juggalo fest while on a potent cocktail of meth and LSD. That's not so different from the work of Ryan Trecartin, the video wunderkind who first broke out in the art world five years ago at the tender age of 25. Now pushing 30, Trecartin shows no signs of letting up: His work is no less frenetic or surreal, and still features freakish, babbling tweens and young people exhibiting a tenuous hold on reality—stand-ins for all of us trying to make sense of our socially networked, global-capitalist society. At PS1, seven of his movies filmed in Miami between 2008 and 2010 are being shown together for the first time in New York. Grouped into a trilogy (Trill-ogy Comp) and a quartet (Re'Search Wait'S), the works are described as "nonsequential," so expect plenty in the way of cognitive dissonance. MoMA PS1 , 22-25 Jackson Ave at 46th Ave, Long Island City, Queens (718-784-2084, ps1.org). May 8–Aug 14. Mon, Thu–Sun noon–6pm. Suggested donation $10, seniors and students $5.
"German Expressionism: The Graphic Impulse"
This spring is shaping up to be a big one for surveys of early-20th-century modernism. Not only is the Guggenheim presenting its epic "The Great Upheaval" (on now through June 1), but MoMA itself recently opened a Picasso exhibition devoted to the artist's famous Guitar sculptures. "The Graphic Impulse" focuses on the role that printmaking played in the work of notable artists associated with the German Expressionist movement of the 1910s and 1920s, including Oskar Kokoschka, Vasily Kandinsky, Emil Nolde and Max Beckman. Mediums such as woodcuts and engravings had a long tradition in Germany. But the dramatic quality of line produced by gouged wood blocks or acid-bitten plates seemed especially suited to the aims of these artists, whose focus on such themes as urban alienation and uncompromising sexuality reflected the political and social turmoil of the time. Museum of Modern Art, 11 W 53rd St between Fifth and Sixth Aves (212-708-9400, moma.org). Mar 27–July 11. Mon, Wed, Thu, Sat, Sun 10:30am–5:30pm; Fri 10:30am–8pm. $20, seniors $16, students $12, children under 17 free. Fri 4–8pm free. Film tickets free with museum admission; screenings-only admission $10, seniors $8, students $6, children under 17 free.
"Cory Arcangel: Pro-Tools"
You might describe Arcangel as an Internet-age existentialist, a sort of "I play Xbox therefore I am" type who hacks old 8-bit Nintendo game cartridges to showcase his own version of a first-person shooter called I Shot Andy Warhol, and uses basic Photoshop color-gradient moves to create trippy digital abstractions printed as large photos. His work, which also includes performances and video installations, is about technology as an extension of the human body—but also as a power that has limits. At the Whitney, highlights will include a projection-video bowling alley, made with backgrounds from bowling video games, as well as a golf game that invites viewer participation. No need to bring your own clubs. Whitney Museum of American Art, 945 Madison Ave at 75th St (212-570-3600, whitney.org). May 26–Sept 11. Wed, Thu, Sat, Sun 11am–6pm; Fri 1–9pm. $18; seniors, adults 19–25 and students $12; ages 18 and under free.
Related
See more in Museums