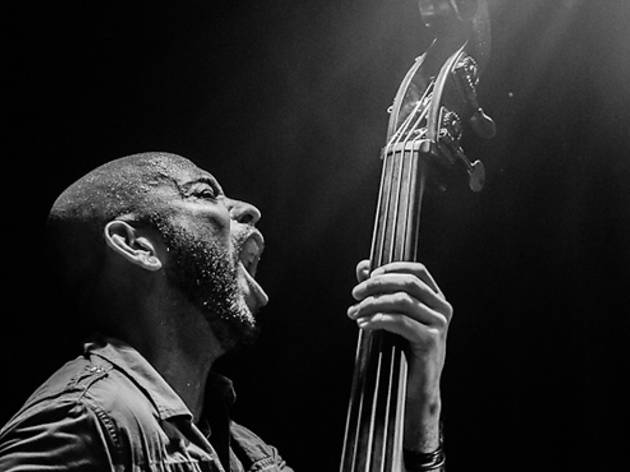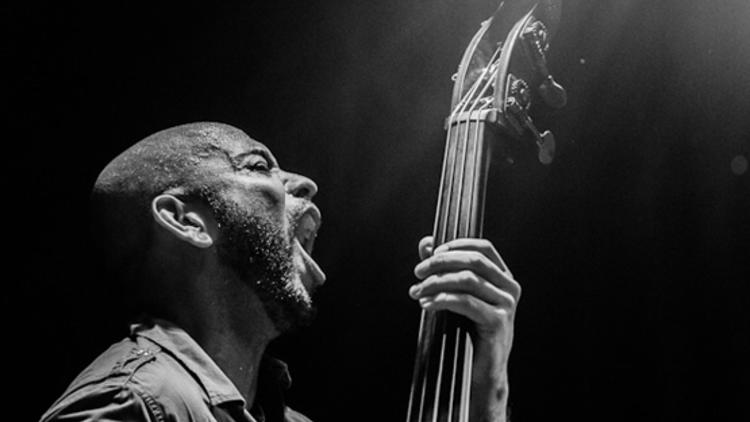 1/5
Photograph: Peter Gannushkin / downtownmusic.net
Eric Revis, Kris Davis, Andrew CyrilleZinc Bar; Fri 11Eric Revis might be the most versatile bassist in jazz, a notion backed by an armful of 2012 releases, including discs by Kurt Rosenwinkel, Branford Marsalis, Bill McHenry and Revis's own 11:11 band. Here he anchors a trio featuring a pair of standout avant-gardists: young pianist Kris Davis and veteran drummer Andrew Cyrille.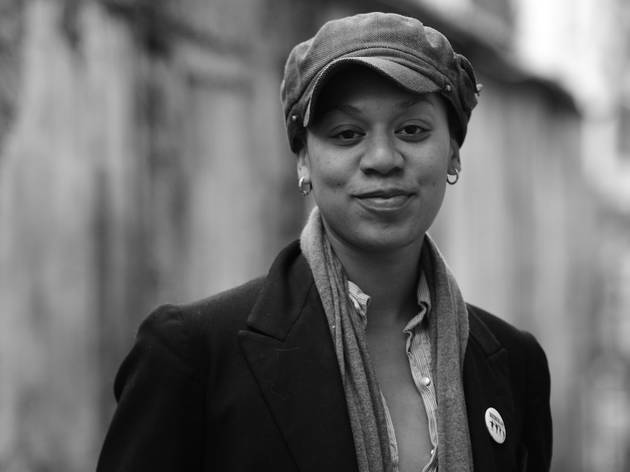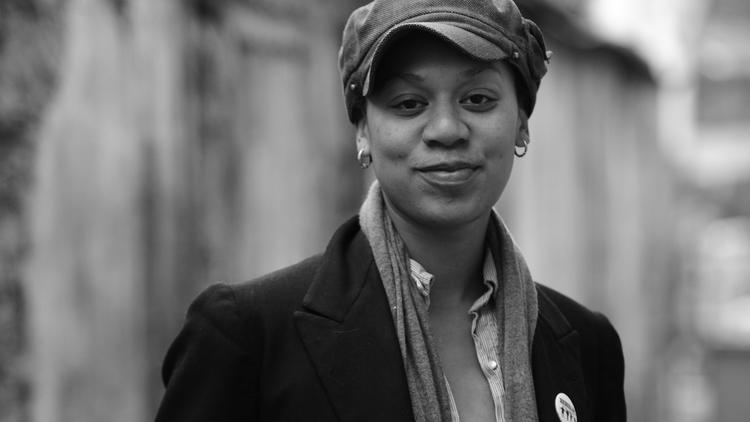 2/5
Photograph: Courtesy Kim Smith PR
Krystle Warren and the FacultyThe Bitter End; Fri 11There's jazz in Krystle Warren's music, but one gets the sense that neither she nor the Jazzfest curators are all that worried about how to categorize this deep-voiced local songsmith. Expect to hear soul- and folk-infused gems from last year's intimate yet penetrating Love Songs: A Time You May Embrace.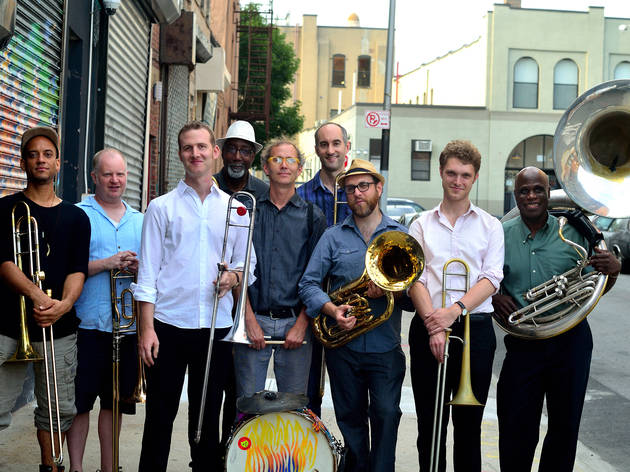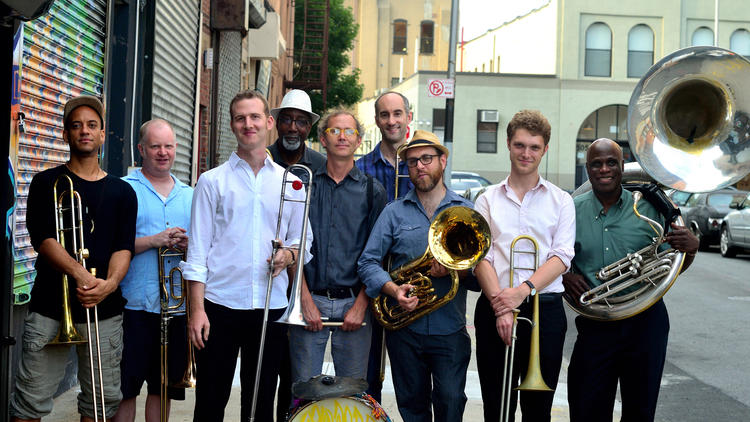 3/5
Photograph: Courtesy Kim Smith PR
Jacob Garchik: The HeavensBowery Electric; Fri 11To a brass fan, heavenly might be an apt descriptor for this project, which centers on a five-piece trombone section. Leader Jacob Garchik realized his gospelfied repertoire via overdubbing on 2012's The Heavens: The Atheist Gospel Trombone Album, but live he enlists a crew of local specialists to re-create his roof-raising songs of nondenominational praise. (Garchik sticks around for a Saturday 12 Jazzfest appearance at Bowery Electric by the sharp collective group 40Twenty.)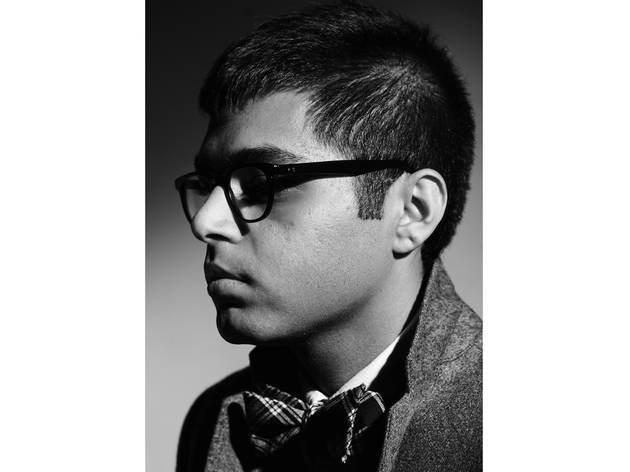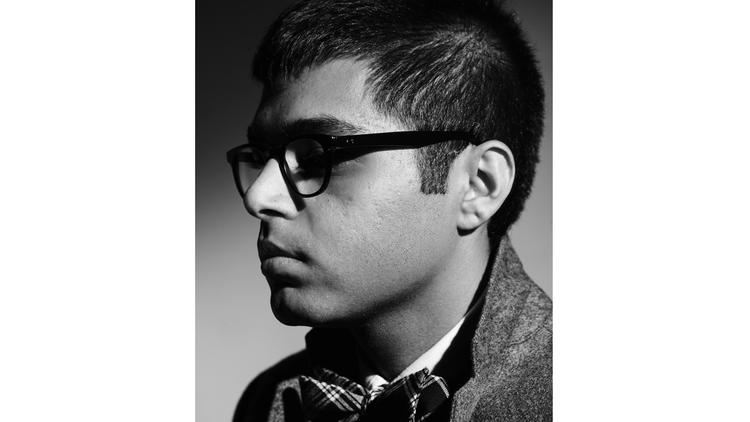 4/5
Photograph: Timothy Saccenti
Rafiq BhatiaThe Bitter End; Sat 12The work of this rising guitar star suggests a blend of Pat Metheny, Vijay Iyer (who appeared on Bhatia's engrossing 2012 LP, Yes It Will) and Flying Lotus—in other words, he's the kind of player who can make fusion feel urgent again. Wade into Bhatia's sleek electro-prog-jazz flow tonight.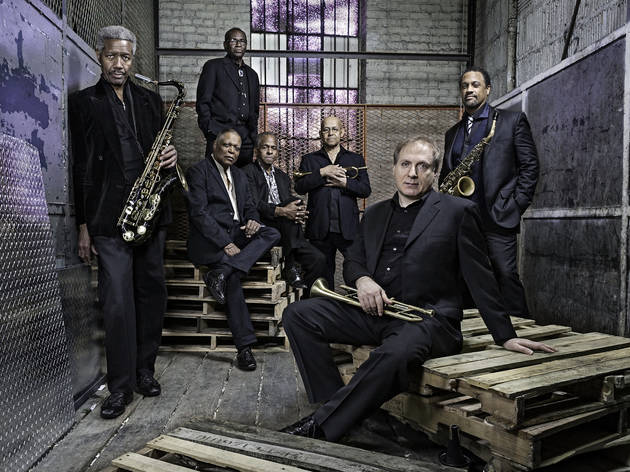 5/5
Photograph: Vincent Soyez
The CookersLe Poisson Rouge; Sat 12An uncommonly distinctive all-star band, the Cookers succeed by not falling back on their pedigree. Instead, these greats—including pianist George Cables, bassist Cecil McBee and drummer Billy Hart—constitute a midsize combo that can summon orchestral grandeur. Listen up for gems from the band's third LP, last year's Believe.
2013 NYC Winter Jazzfest: Five sets not to miss
Catch up with the newest and hottest jazz acts in New York during this elaborate movable feast of sounds