The best NYC concerts in September 2016
We've narrowed down the best NYC concerts in September, including Kanye West, Angel Olsen and Of Montreal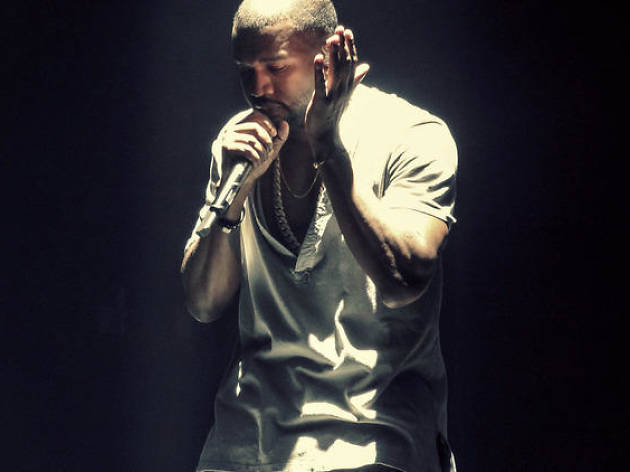 Contrary to what most people may think, the majority of September is still technically considered summer—meaning there are still plenty of days to take advantage of the warm weather and summer concerts in NYC! From indie-rock bands to experimental hip-hop artists, we guarantee you won't want to miss these NYC concerts in September 2016.
RECOMMENDED: See our guide to concerts in NYC
NYC concerts in September
Bad Boy Records ringleader Puff Daddy heads up this retrospective show, which should please anyone with fond memories of the hip-hop label's mid-'90s heyday. The lineup includes Faith Evans, Lil' Kim, Mase, French Montana, Total, 112 and Carl Thomas. While Puff Daddy's profile as a hitmaker never quite returned to its '90s peak, he's still been releasing worthwhile (if slightly under the radar) tunes since then. Last year, Puffy released free mixtape MMM (Money Making Mitch), which he described as a prequel to his final, seventh studio album, No Way Out 2 (release date currently TBA).
Read more
Kanye West's GovBall set was a no-go on account of stormy skies but there's no chance these Garden dates get rained out, unless the pyrotechnics and sure-to-be extravagent stage show set off the sprinkler system. Here's your chance to revel in The Life of Pablo, in all its messy, evolving, god-dream glory.
Read more
Perhaps the foremost proponent of modern-day glam rock, of Montreal does predecessors such as Bowie and T. Rex proud, routinely serving heaping portions of sassy, eccentric art rock. Here, the nearly two-decade-old Athens, GA, outfit—led by the always-flashy, always-amusing Kevin Barnes—hits town in advance of its 14th album, the typically trippy and fascinating Innocence Reaches.
Read more
Rambling troubadour and Merge artist Richard Buckner masterfully spins lyrical, heartrending tales of love lost, grounded by his emotive, pliant baritone voice. Live, his scuffed-up Americana inspires both reverence and awe.
Read more
The Australian classic rock hooligans have had a rough few years: police charged Phil Rudd with hiring a hitman, guitarist Malcolm Young succumbed to dementia and, earlier this year, Brian Johnson left the band due to a punctured ear drum. Those lineup changes resulted in one exciting and wholly unforeseen development, though: Axl Rose joining on as touring singer. Even prior to putting together the quasi-supergroup lineup, the band won the title of "Best Selling Live Act of 2015" (narrowly beating out T-Swift), so for those about to rock with Angus Young and Co: we salute you and, more importantly, recommend you buy your tickets swiftly.
Read more
Noise-rap provocateurs Death Grips have led a confoundingly defiant career the past few years: getting dropped from their major-label contract in 2012 after leaking No Love Deep Web, projecting a suicide note in place of performing their 2013 Lollapalooza date, canceling a whole tour without informing promoters, disbanding entirely and then promptly returning to release a double disc, The Powers that B. No one was sure what 2016 would hold for the infamousy volatile crew, but the answer turned out to be a 5th studio album, Bottomless Pit. Hear the trio's new songs at this increasingly rare live show, before they actually split up for good.
Read more
As an old soul trapped in the feverishly creative and restless mind of a young artist, Angel Olsen has a lot to say, and it often comes out in a torrent of hot-blooded emotion. The glitzy music videos for the new singles "Intern" and "Shut Up Kiss Me" ooze newfound confidence in a glam rockstar persona, promising the upcoming rough-and-tumble album, My Woman, to be an even more fiery gem than her previous efforts.
Read more
Adele is a one-word answer to people who think they just don't make them like Dusty Springfield anymore. But the preternaturally self-possessed young English singer-songwriter is not just some retro knock-off: She's a genuinely soulful vocalist whose lyrics reflect a rare emotional maturity, as you can hear on her chart-busting second album, 21.
Read more
You just can't keep a good woman down. The Queen of Soul has had some health issues lately, but she's made a huge recovery and takes the stage tonight at Radio City. She recently released a new album with veteran producers Don Was, Babyface and Clive Davis, wherein she touches on iconic works from a slew of superb songstresses. Expect rousing renditions of contemporary megahits like Adele's "Rolling in the Deep," old classics like Etta James' "At Last" and a selection of tunes from her own extensive catalogue of songs.
Read more
See more NYC concerts in September
Looking for new music?
Every month, we cherry pick the best new songs recently released—listen to them here
Read more