Check out our photos of Jane Lynch busking in Central Park
What happens when Glee star Jane Lynch goes to the park to sing (and play!) her heart out?
Despite the sweltering heatwave, actor Jane Lynch was game to sing a tune or two for Time Out New York, jamming on an acoustic guitar in Central Park and entertaining thrilled (and slightly confused) passersby. Next, she'll be taking over Joe's Pub for See Jane Sing! starting August 16. But first, take a look at the Broadway star's set—and the reactions she got.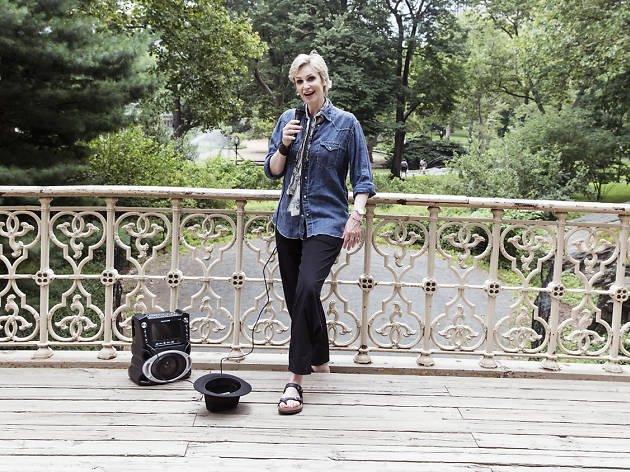 Photograph: Ben Rayner, Karaoke Machine: Courtesy B&H Photo/Video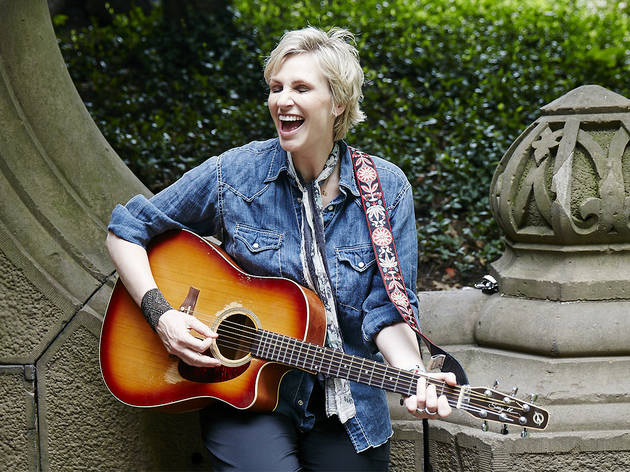 Photograph: Ben Rayner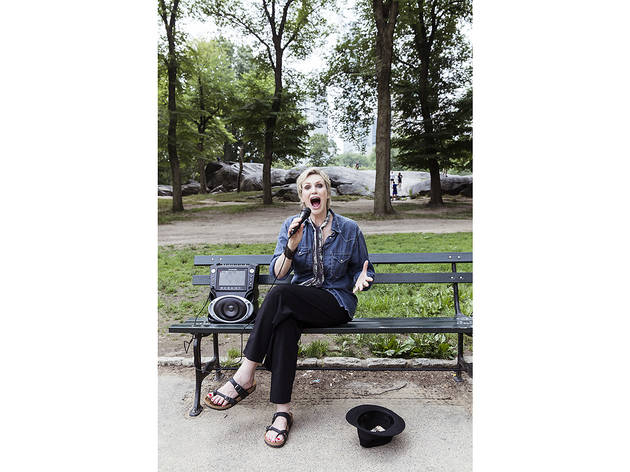 Photograph: Ben Rayner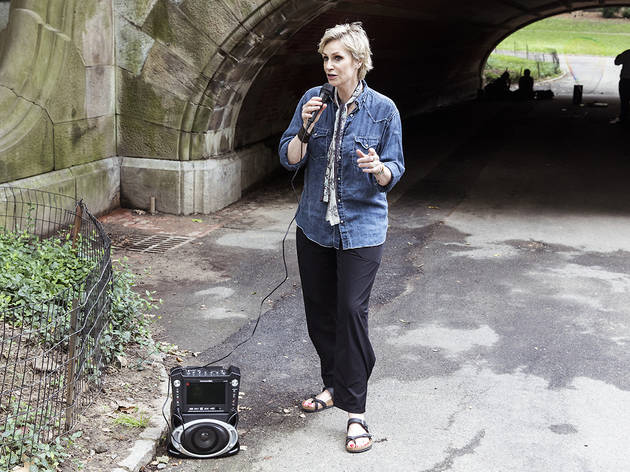 Photograph: Ben Rayner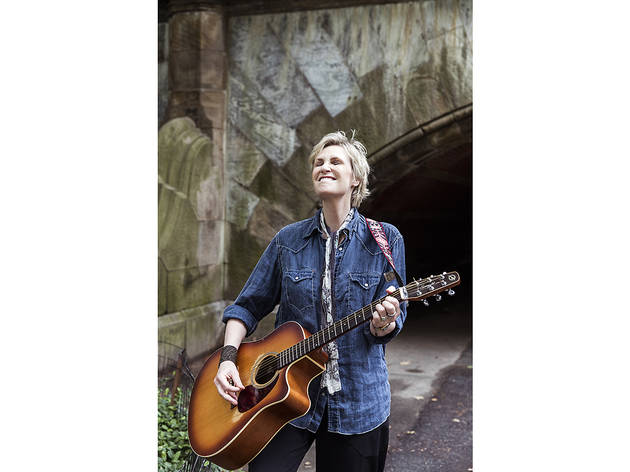 Photograph: Ben Rayner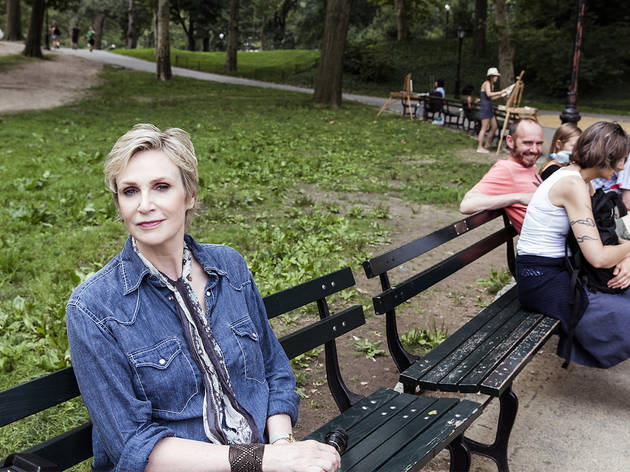 Photograph: Ben Rayner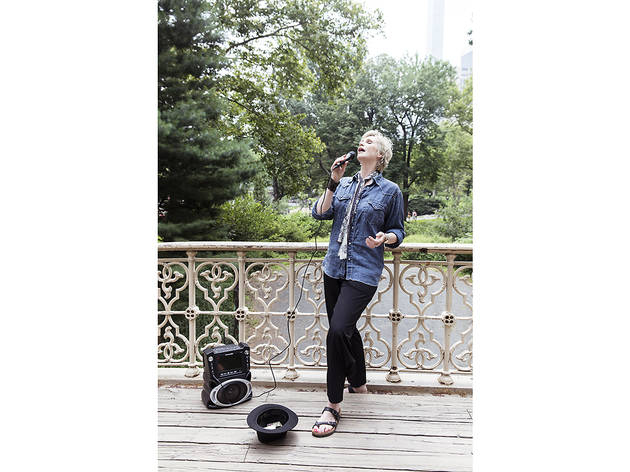 Photograph: Ben Rayner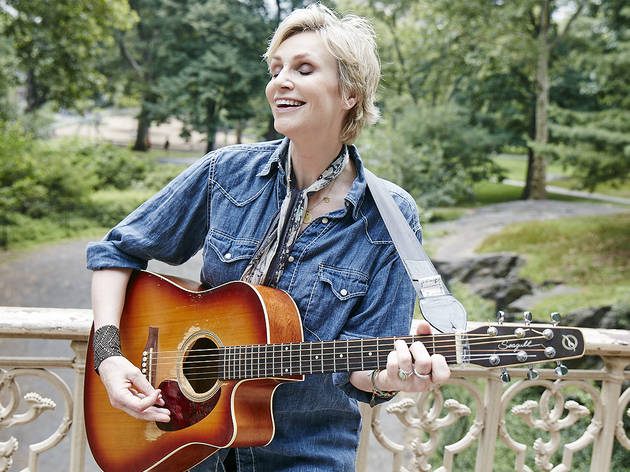 Photograph: Ben Rayner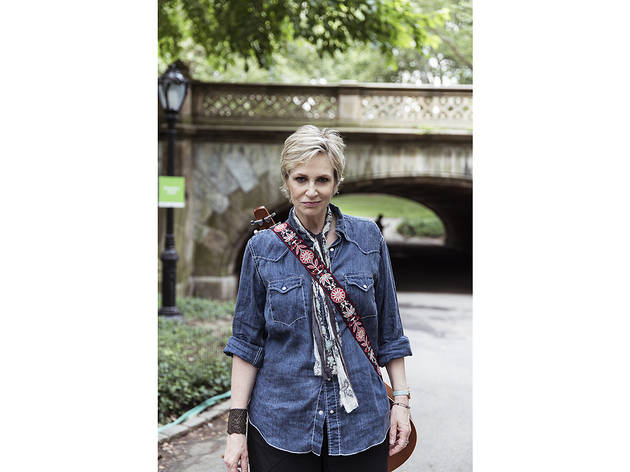 Photograph: Ben Rayner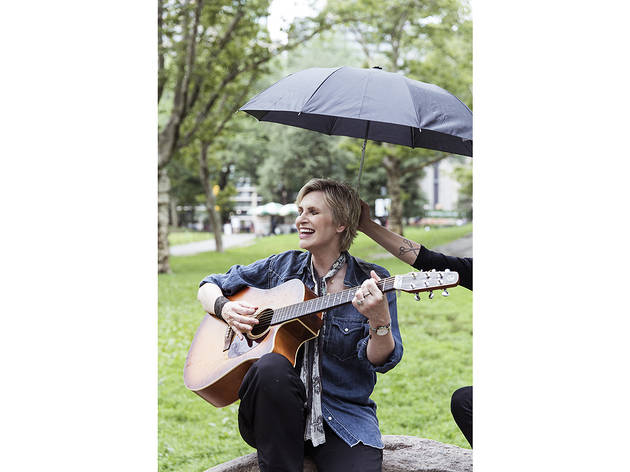 Photograph: Ben Rayner
Read our interview with Jane Lynch
Jane Lynch chats about how she went from singing at home with her dad to hosting a namesake show at Joe's Pub