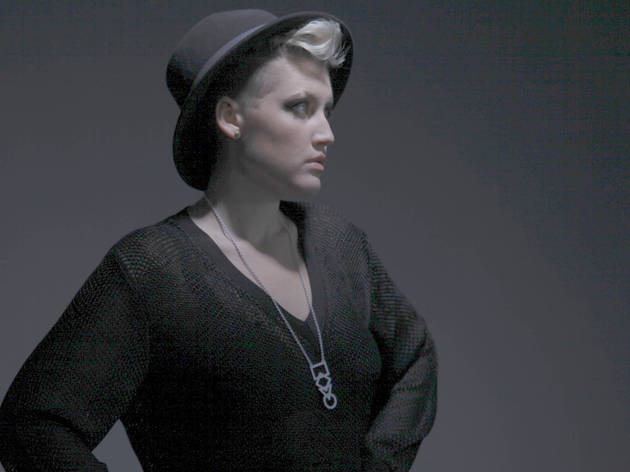 Live preview: Sarah Jaffe
A new voice in alternative folk-rock stretches beyond her Texas roots.
Evolution being the thoughtful songwriter's credo, Sarah Jaffe has managed a subtle but compelling transformation in the two years since the release of her vaunted debut. That album, Suburban Nature, was a dusty folk-country confessional about love and longing, with Jaffe sounding by turns steely and Feist-like, or as sanguine and vulnerable as fellow Texan Jolie Holland.
Jaffe's The Body Wins, released in April, finds the 26-year-old singer testing deeper waters with producer John Congleton (the Walkmen, Explosions in the Sky et al.). She still renders a slow-cooker like "Halfway Right" with the willful bite of someone cornered, but she also channels hippie-pop insouciance ("Mannequin Woman") and even Radiohead-ish grandeur ("Hooray for Love") with the unhurried confidence and seasoned flair of an artist who has hit her stride. That widened scope suffuses her music, too; from the bit-crushed beats and synthesizers of "Glorified High" to the thick, pastoral strings of "Foggy Field," The Body Wins ripples with sonic textures that Jaffe only hinted at on last year's The Way Sound Leaves a Room EP.
Having recently headlined her own West Coast swing before joining Norah Jones (another chanteuse with ties to the Lone Star State) for a brief series of dates, Jaffe now seems poised for a real breakthrough, with the right band—including guitarist Robert Gomez and drummer Jeff Ryan—to help her do it. She has the opening slot on Sunday with Portland's beloved folk-rockers Blitzen Trapper, but look for her name at the top of the marquee the next time she rolls through town.—Bill Murphy
Sarah Jaffe opens for Blitzen Trapper at Music Hall of Williamsburg July 15.
Follow Bill Murphy on Twitter: @RoninScribe