Outdoor summer concerts in NYC: The best alfresco gigs
Get revved for some fun in the sun at one of these summer concerts, including outdoor shows by the Shins, the Roots and the Gaslight Anthem.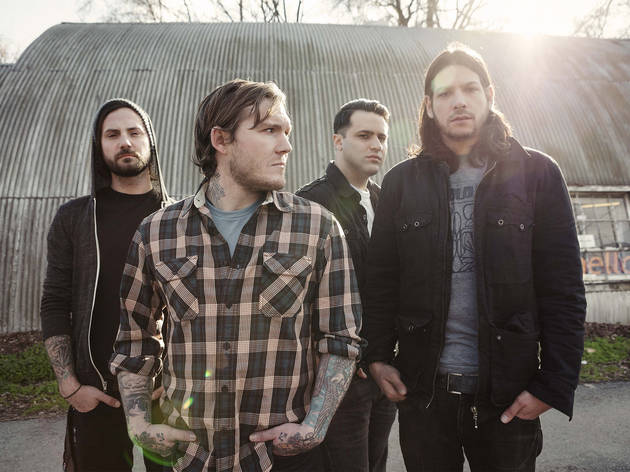 1/11
Photograph: Danny Clinch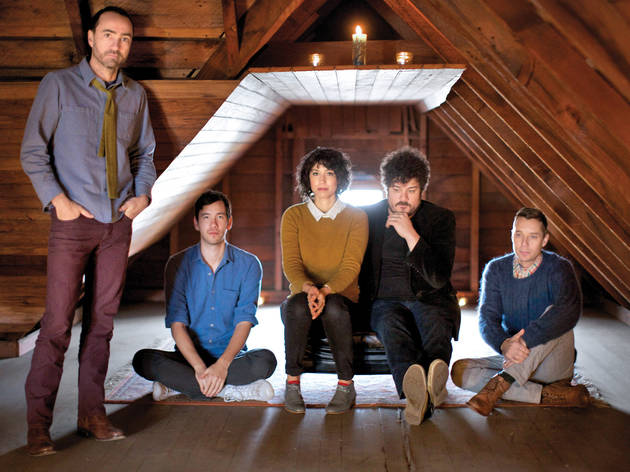 2/11
Photograph: Annie Beedy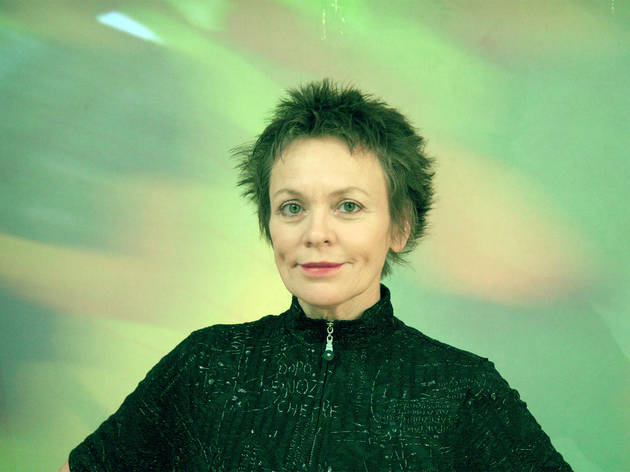 3/11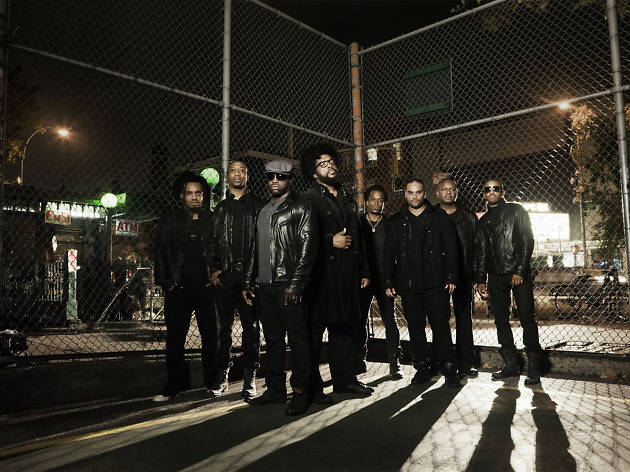 4/11
Photograph: The Roots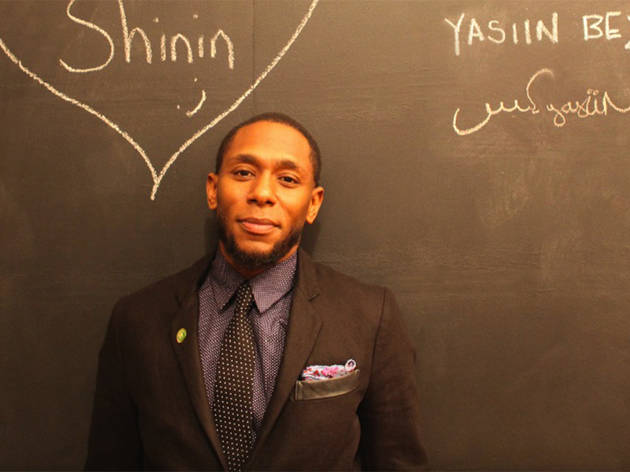 5/11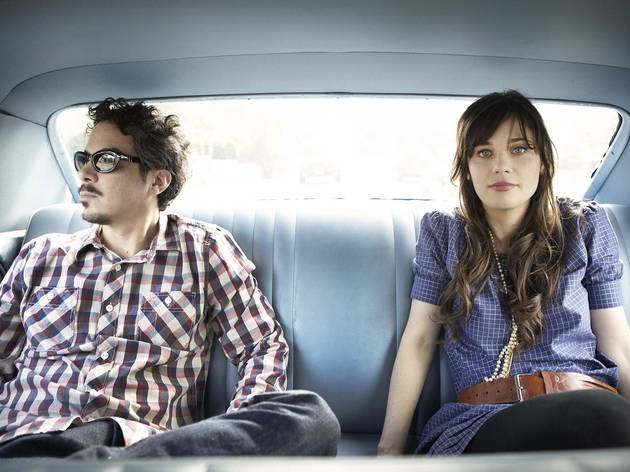 6/11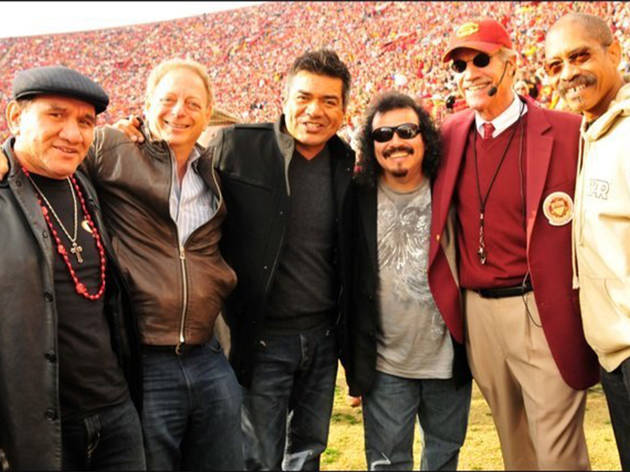 7/11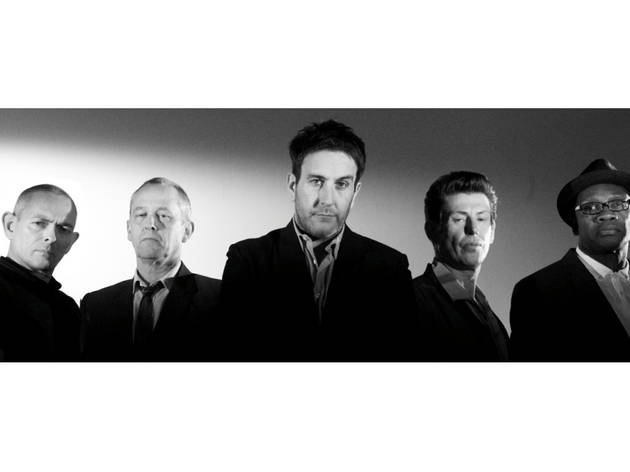 8/11
Photograph: Dean Chalkley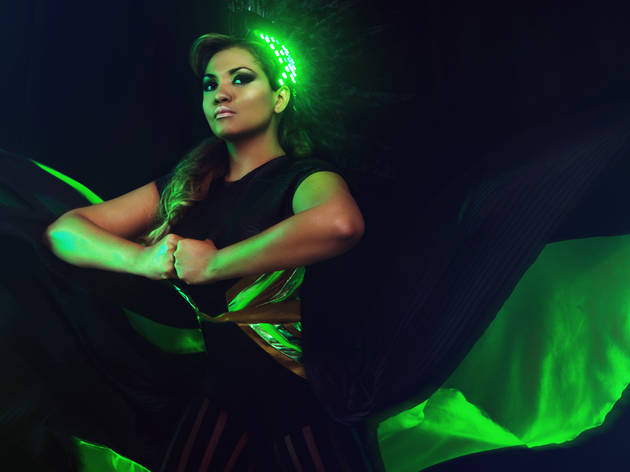 9/11
Photograph: Gaby Amarantos/Junior Franch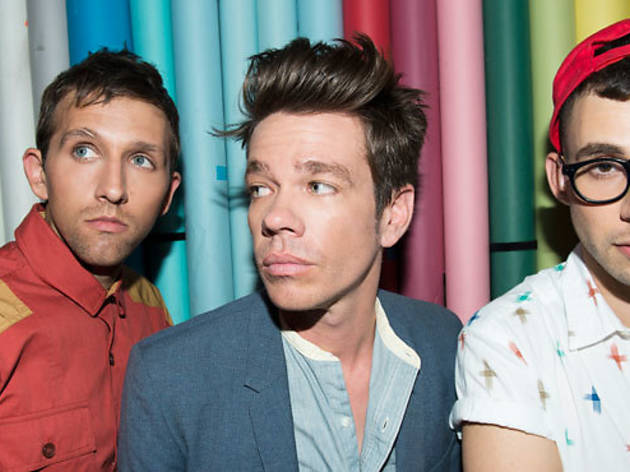 10/11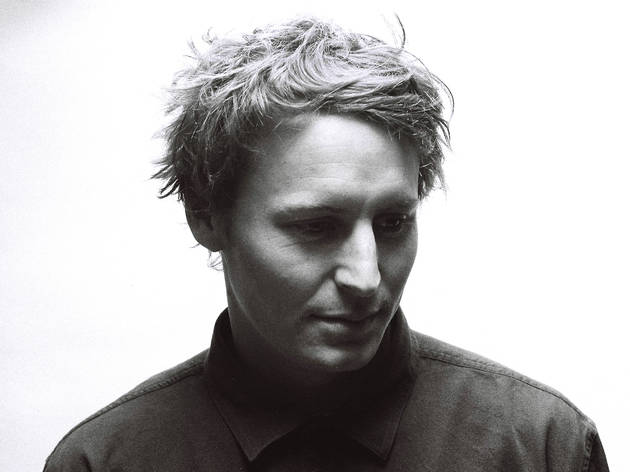 11/11
Summer in New York City isn't a success until you've seen at least one killer outdoor show. Looking for a particularly awesome alfresco summer concert? We've got the lowdown on open-air gigs by the likes of She & Him, fun., the Specials and others.
RECOMMENDED: All summer concerts in NYC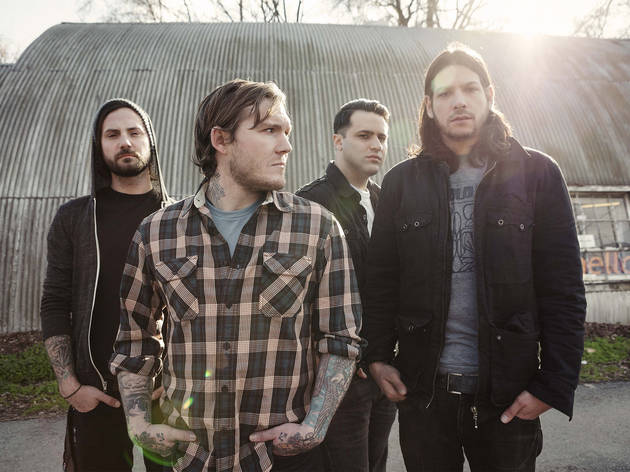 The Gaslight Anthem
The Garden State's much-hyped, down-to-earth band celebrates the resurgence of the Jersey Shore in May, playing the backyard stage at legendary Asbury Park club the Stone Pony, with the Hold Steady and the Felice Brothers. In July, the group hits Hudson River Park, accompanied by the Bouncing Souls and, once again, the Hold Steady. Stone Pony Summer Stage (732-502-0600, stoneponyonline.com). May 25, 26 at 7pm; $40, advance $35. • Hudson River Park at Pier 26 (hudsonriverpark.org). July 26, 28 at 6pm; $40, advance $35.
This Billyburg waterfront venue's season kicks off with are the indie-rock stalwarts, touring in support of last year's distinguished Port of Morrow. For many, though, the real draw will be the band's cherished throwback hits from the early aughts. The lineup isn't the one that spawned those cuts, but we bet the live rendition of "New Slang" will change your life just the same. $45.
Read more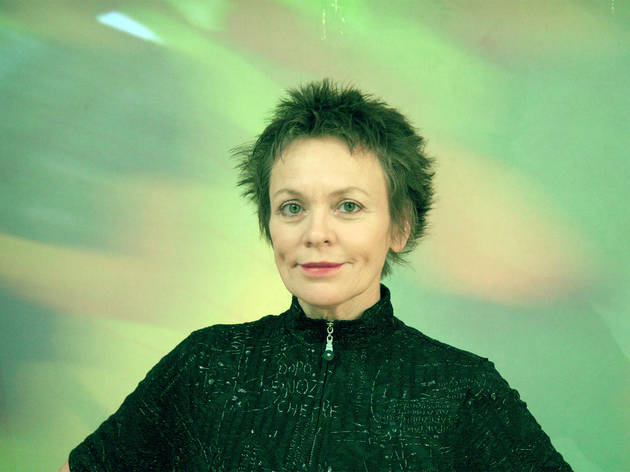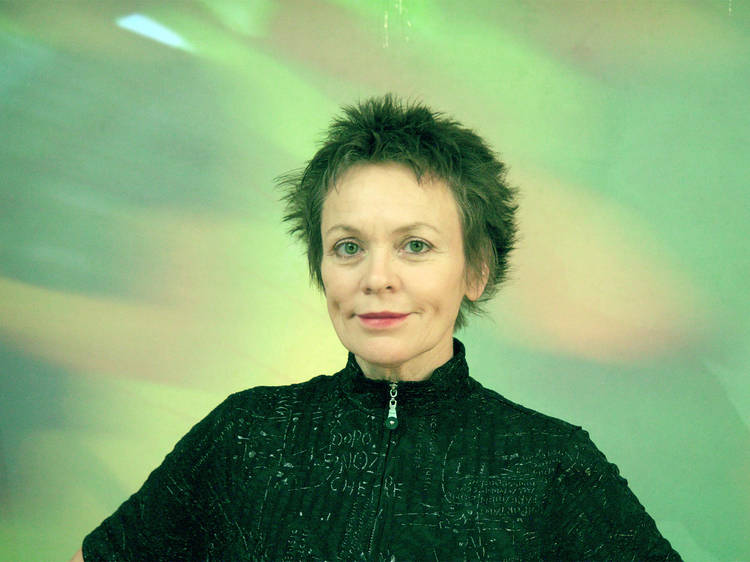 Laurie Anderson
A truly distinct voice in NYC's experimental music scene since the '70s, Laurie Anderson brings a refreshing humanism to whatever she touches: experimental soundscapes, violin improvisations, spoken-word theater pieces. This year, River to River has wisely given Anderson two nights to share the stage with guests such as Bowie guitarist Gerry Leonard, multi-instrumentalists Doug Wieselman and Eyvind Kang, and more TBA writers and musicians. In addition, Anderson will curate acts around the lower Manhattan waterfront June 20–22, including live-scored films, audio-visual performances and a "live-art experiment in time travel." 212-219-9401, rivertorivernyc.com. Free.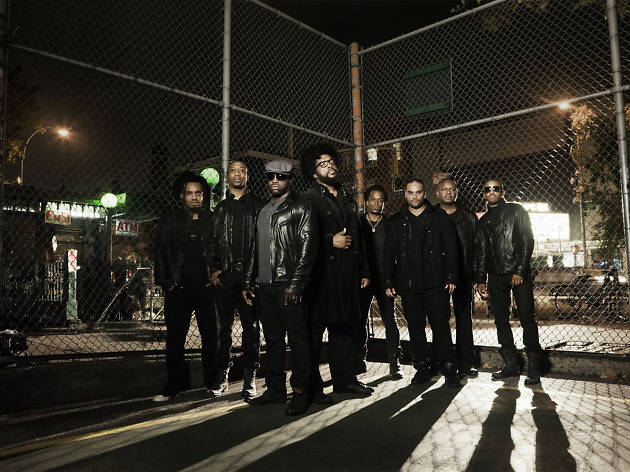 State of the Union: The Roots + Jim James
This sure-to-be-groovy double bill reprises the coheadliners' recent performance on Jimmy Fallon: My Morning Jacket frontman Jim James played a track off his solo debut, Regions of Light and Sound of God, with the Roots as his backing band—and the hip-hop trailblazers brought his spacey gospel-folk to funky, orchestral heights. We've already got chills thinking about experiencing that dynamic under the stars at this one-time-only collaborative gig. 718-855-7882, bricartsmedia.org/cb. $41.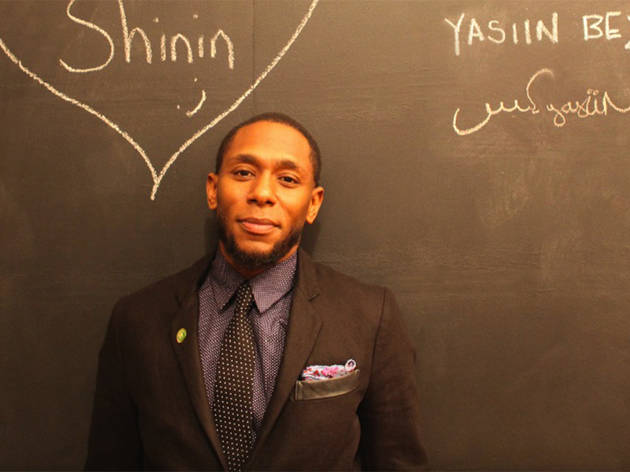 Yasiin Bey
The rapper formerly known as Mos Def hasn't exactly been keeping a low profile since releasing his adventurous 2009 album, The Ecstatic: He's appeared as a reformed ex-con on Dexter, put out a handful of MP3s, and performed live with sonically game groups such as the Brooklyn Philharmonic and the Robert Glasper Experiment. Bey has also hinted at reviving his Black Star collaboration with Talib Kweli—and just last April, at a Paris gig, he brought out a guest performer named Kanye West. Which is to say, you can expect the unexpected at his SummerStage date. summerstage.org. Free.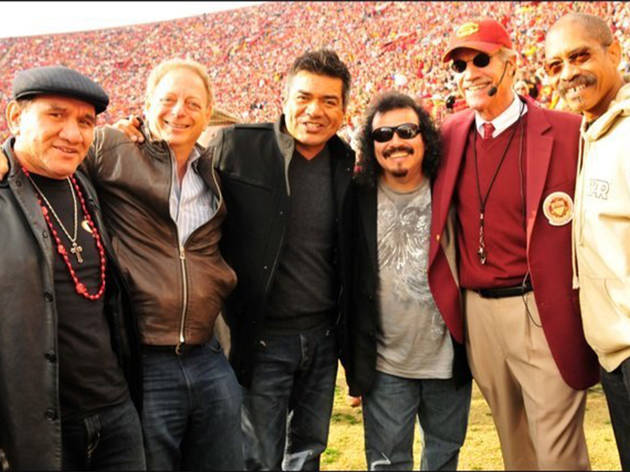 War
More than four decades in, the California crew originally fronted by Eric Burdon (of the Animals) is still making its genre-defying stamp on pop culture. (Remember "Spill the Wine" at the pool party in Boogie Nights?) Founding member Lonnie Jordan leads the troops into battle; here, War appears as part of the Latin Alternative Music Conference. summerstage.org. Free.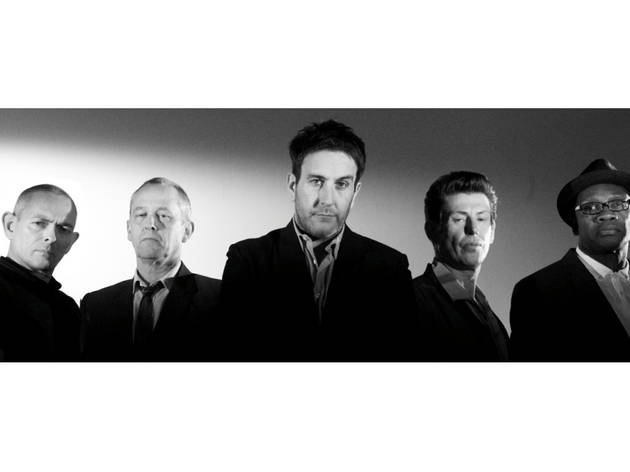 The Specials
This act, one of the biggest of the late-'70s English ska revival, split in '84, but has led an on-again, off-again existence since the late '90s. Reunited in earnest in 2008, the two-tone team—fronted by founders Terry Hall, Lynval Golding and Horace Panter—has been pleasing big crowds these past few years, and ought to be perfect for a night on the river. hudsonriverpark.org. $40, advance $35.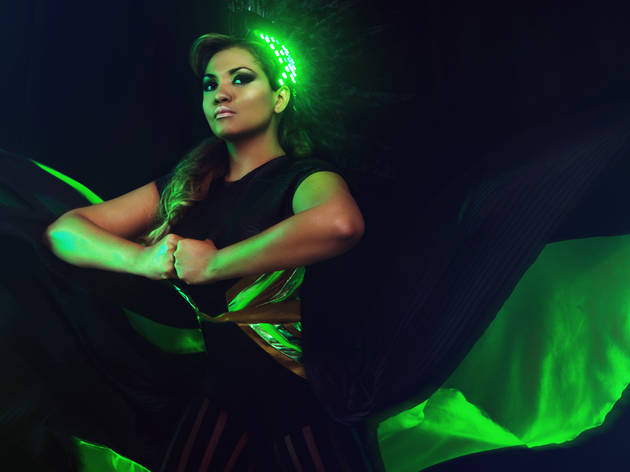 Brasil Summerfest
Samba in the sunshine at South Street Seaport, then shake your rump to the latest baile-funk and hip-hop sounds at Joe's Pub at the Public Theater, Drom and other after-dark spots. It's all part of Brasil Summerfest, a movable feast of traditional and contemporary sounds and styles, starting July 20 at Central Park SummerStage with the U.S. debut of Gaby Amarantos, often called "the Brazilian Beyoncé." Visit facebook.com/brasilsummerfest.

Last year's Some Nights propelled popsters fun. to Top 40 fame and double Grammy wins, due in large part to hits "We Are Young" and the disc's title track. Twin sisters Tegan and Sara released their seventh album, Heartthrob, earlier this year, mixing layered vocals, clean synth and tempered angst. Together, the groups play some of the most summer-friendly pop out there; just try not to sing along at this two-night stand. $45, advance $42.50.
Read more
Show more