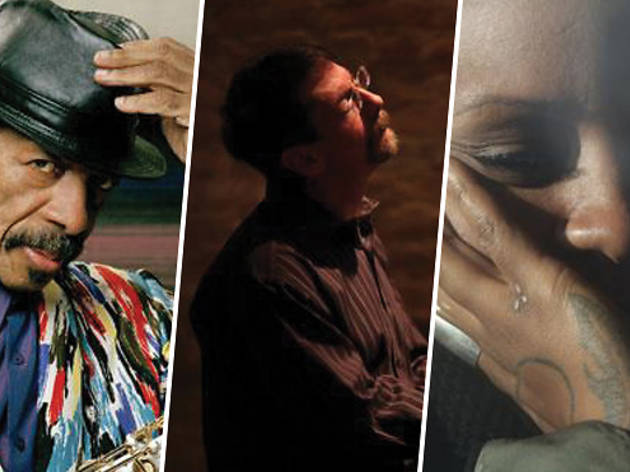 The 25 essential New York City jazz icons
Swing through the city with these crucial artists.
New York City has always claimed bragging rights as the jazz capitol of the world, but in the past few years, the local scene has surged in a special way. Thriving indie labels (Pi, Aum Fidelity), new festivals and series targeted at young listeners (Winter Jazzfest, Inside the Whale) and the continued vitality of old standbys (from Jazz at Lincoln Center to the Stone) have combined to restore the music's status from respectably classy to genuinely hip.
[Editor's note: Since we originally compiled this list of Essential New York City Jazz Icons in 2011, we have lost just one: our top pick, Paul Motian, who was the subject of a superbtribute concert in March. In bringing this list back up for further exposure in honor of Jazz Appreciation Month, we pay our respects to Mr. Motian; renew our enthusiasm for the other artists saluted here; and urge everyone to head out and discover the budding icons of today…and tomorrow.—Hank Shteamer and Steve Smith, April 2013]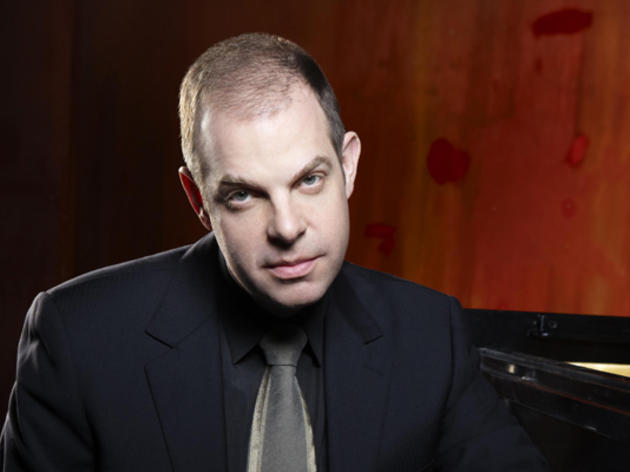 Photograph: Courtesy EMI
When the venerable pianist Dick Hyman retired from his longtime position as artistic director of the 92nd Street Y's beloved Jazz in July series in 2004, the institution found an ideal replacement in pianist Bill Charlap, a supremely gifted interpreter of the jazz canon and the Great American Songbook (and Hyman's distant cousin, to boot). Already deeply admired for his regular trio dates in Manhattan and his occasional work accompanying vocalist Sandy Stewart—a.k.a. Charlap's mom—this vital young player has stepped into his expanded role as both a clever conservator and a restlessly inventive interpreter whose work brings the standards to life.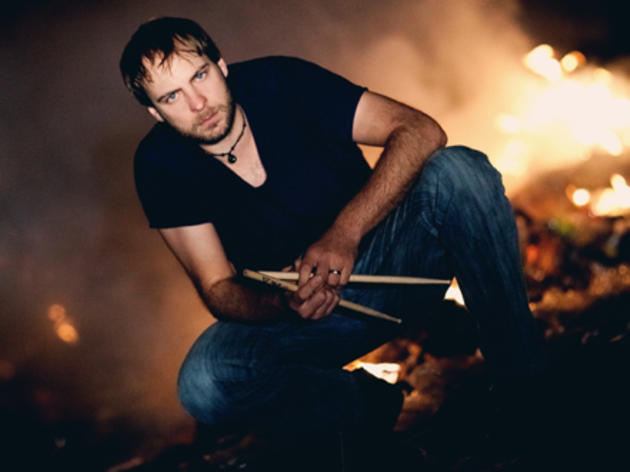 Photograph: Marianna Marisova
There's something comforting about a musician with a regular gig, a player who can be found at the same address at more or less the same time each week. But when that musician is Ari Hoenig, the proposition suddenly becomes a whole lot more interesting. The drummer (who plays Monday nights at Smalls in the West Village, typically appearing with pros such as pianist Jean-Michel Pilc and guitarist Gilad Hekselman) works in what could be termed the mainstream jazz idiom, performing a conventional blend of nimble up-tempo standards and ballads; inventive originals, some with a punky or fusiony bent, season the mix. What's really special about Hoenig, though, is his improvisational flair: The drummer's daringly off-kilter punctuations, subtly elastic tempos and melodic tom-tom workouts make his gigs anything but routine. If you want to hear what famed critic Whitney Balliett meant when he called jazz the sound of surprise, head to Smalls on a Monday, and get there early to secure a good view of the drummer. (On July 9, Hoenig celebrates a new album,
Lines of Oppression,
at Cornelia Street Caf, just a few blocks southeast of Smalls.)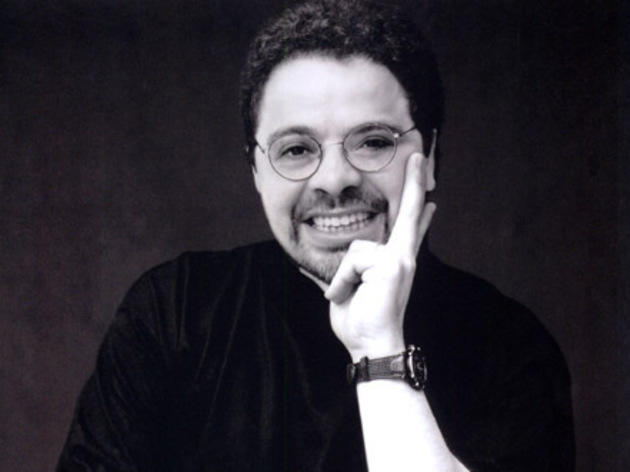 Photograph: John Abbott
Since the 1940s, New York City has been home base for the rise of Latin jazz, that explosive intersection of bebop's sophisticated harmonies with the vivacious rhythms of Cuba and Latin America. The tradition is alive and well today, thanks in no small part to pianist, composer and bandleader Arturo O'Farrill. Son of Havana legend Chico O'Farrill, Arturo leads the fiery big band that still bears his father's name. The Afro-Latin Jazz Orchestra, which the younger O'Farrill launched at Lincoln Center, now blazes at Symphony Space. Somehow, O'Farrill still finds time to lead smaller groups; what's more, his sons are now gigging as the O'Farrill Brothers, keeping the family legacy secure.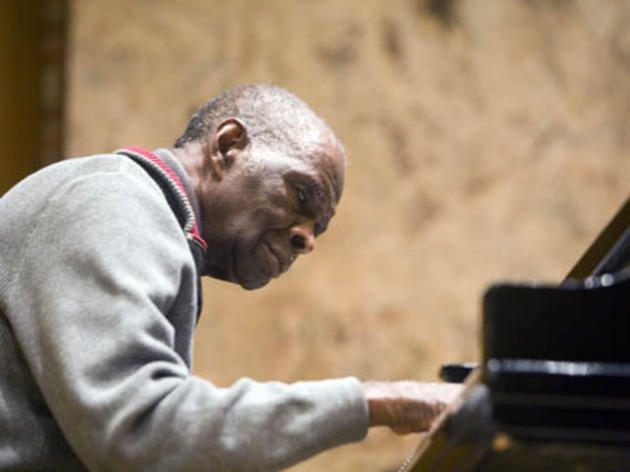 Photograph: Alan Nahigian
Muhal Richard Abrams will always be identified as a Chicago musician, since it was there that he cofounded the Association for the Advancement of Creative Musicians—one of America's most enduring experimental-arts collectives—in 1965. But it was only ten years later that the pianist and composer moved to NYC, launched a satellite chapter of the organization and entered into an enormously fertile creative period (witness records like 1987's
Colors in Thirty-Third
). In addition to maintaining a busy performing and recording schedule (his solo and small-group improvisations are particularly mindblowing—check out the new two-disc set,
SoundDance
), Abrams also hosts the annual AACM concert series, about as warm and homey an affair as any avant-garde event could ever hope to be.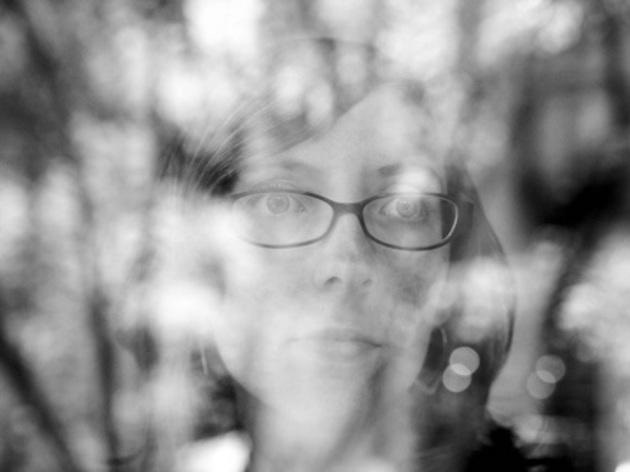 Photograph: Amani Willett
The first time we encountered guitarist Mary Halvorson, she was sporting a buzz cut and an oversize guitar, out of which spilled dizzying lines that sounded like a vinyl LP spun backward. Since then, Halvorson has become a vital collaborator with such disparate artists as avant-garde professor Anthony Braxton, splatter-jazz advocate Weasel Walter and chameleonic jazz-rock bassist Trevor Dunn. She also forms half of a beguiling post-folk duo with violinist Jessica Pavone, and has lately emerged as a bandleader whose compositions skills rival her brilliantly unorthodox instrumental technique.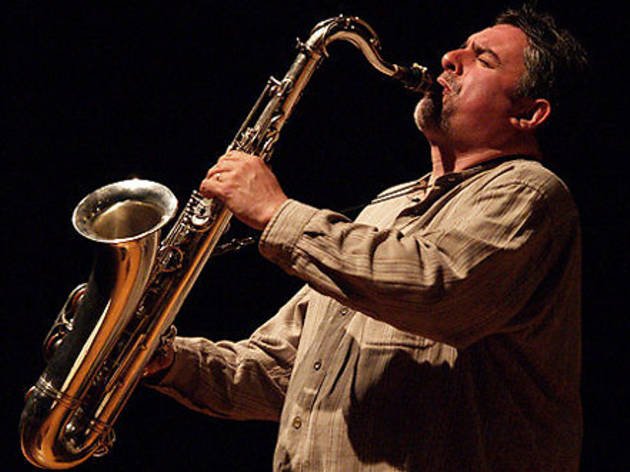 Photograph: Claudio Casanova
Even if you think you've never seen this protean saxophonist, composer and bandleader, you almost certainly have: From the moment Tony Malaby blew into town from Arizona in 1995, he seems to have been on one stage or another almost constantly. A versatile sideman and a compelling soloist who moves from inside to outside and back with ease, Malaby has enlivened projects led by Paul Motian, Kenny Werner, Tim Berne and Fred Hersch, to name only a few. Meanwhile, Malaby juggles multiple bands of his own, from the explosive trio he shares with his wife, pianist Angelica Sanchez, and drummer Tom Rainey, to Novela, the oversize group he's lately co-led with upstart pianist Kris Davis.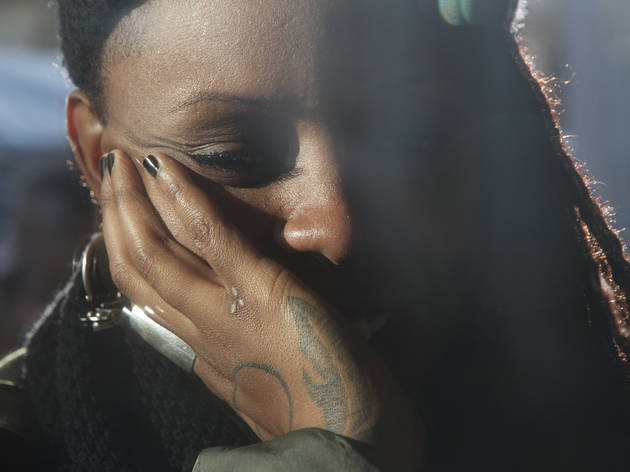 Photograph: Brett Walker
There are musicians who play jazz and there are those who truly
create
it. Matana Roberts is definitely among the latter. The saxophonist's
Coin Coin
series—the first volume of which has just been released on an outstanding CD,
Gens De Couleur Libres
—uses generations' worth of her family history as fodder for epic multimedia presentations. The result is jazz as polemical happening, works that stand alongside John Carter's Roots and Folklore and the programmatic presentations of Mingus, Ellington and Max Roach as half-celebratory, half-harrowing meditations on the African-American experience. Roberts's admirably refined yet straight-from-the-gut saxophone statements add another layer to her formidable arsenal.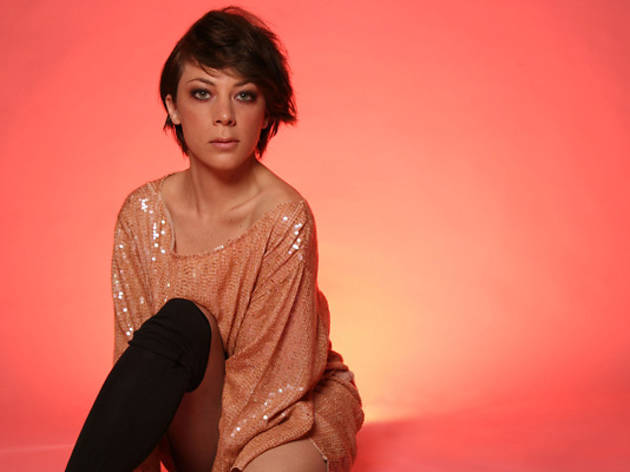 New York has never lacked for prominent jazz singers, though vocalists have rarely enjoyed the serious cachet their instrumental counterparts take for granted—Cassandra Wilson, an exception, packed her bags some time ago. But Gretchen Parlato is emblematic of a bright new generation of singers now working in New York, who've applied consummate technical polish and respect for tradition with a burning need to refresh the canon and make it speak to younger audiences. First-prize winner in the 2004 Thelonious Monk International Jazz Vocals Competition, Parlato made leading figures like Wayne Shorter, Terence Blanchard and Kenny Barron into enthusiastic fans. Along with peers like Rebecca Martin, Becca Stevens and Jo Lawry, Parlato has overturned clichs to make jazz singing cool again.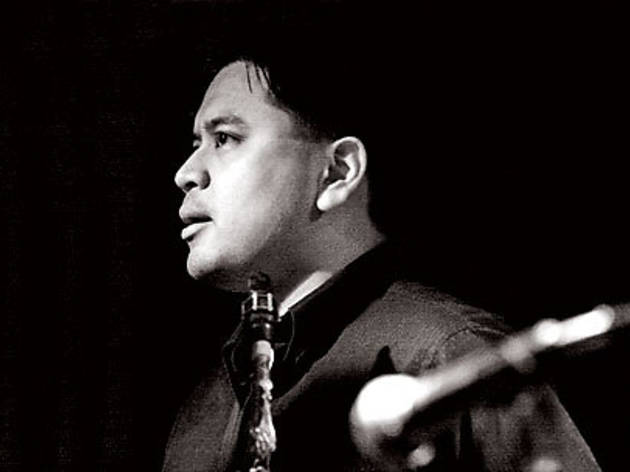 Photograph: Bryan Murray
Even though what is often known as avant-garde jazz is a half-century old, the barrier between "inside" and "outside" jazz still persists. If the wall ever topples, we will have to thank Jon Irabagon, living proof that an improviser shouldn't have to take sides. In 2008, the Filipino-American won the Thelonious Monk International Sax Competition, a prestigious honor associated with the jazz mainstream, and he's excelled in that sphere onstage and on disc. At the same time, he's issued statements like 2009's
I Don't Hear Nothin' but the Blues,
a mercilessly extreme feat of sustained intensity, and worked with esteemed absurdist-bop quartet Mostly Other People Do the Killing.
Foxy,
from 2010, united all these facets of Irabagon's art in a refreshing, enigmatic whole, effectively signaling the death of jazz factionalism.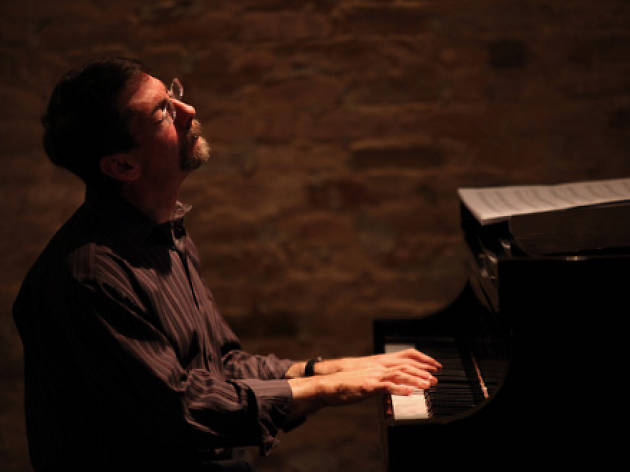 Photograph: Steve J. Sherman
The facts of pianist Fred Hersch's life story—an openly gay artist in a world still steeped in cutting-contest machismo, and an HIV-positive man whose condition resulted in perilous illness and a two-month coma—can't overshadow his status as one of the most compelling performers and composers currently working in this city. Best known as a nonpareil trio player who favors drummers that prod and cajole him (among them Tom Rainey, Nasheet Waits and Paul Motian), Hersch is also a solo player so persuasive that he became the first pianist ever honored with a week of unaccompanied sets at the Village Vanguard. Increasingly, Hersch has also tackled projects of larger scale, including
Leaves of Grass,
a life-affirming Walt Whitman cantata, and
My Coma Dreams,
a new multimedia work inspired by Hersch's brush with delirium and mortality.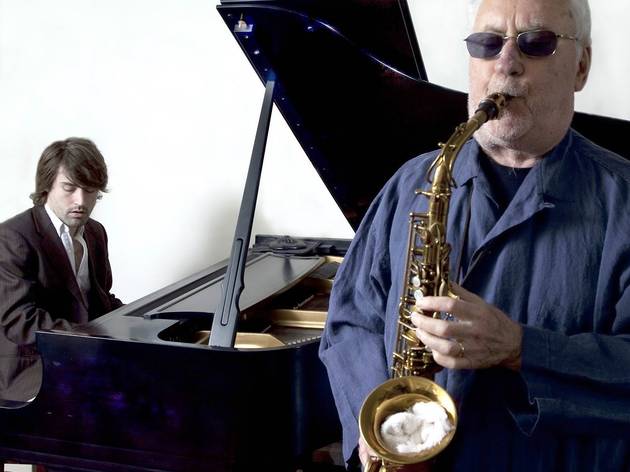 Already a scenemaker in the NYC of the '40s, Lee Konitz worked closely with bebop visionaries such as Lennie Tristano and Miles Davis, lending his patented plush, darting lines to the latter's essential
Birth of the Cool.
The altoist still hangs with heavyweights of his own generation—check out the newly released
Live at Birdland,
featuring Konitz contemporary Paul Motian—but what earns him a spot on this list is his generous attitude toward younger players. Whether working alongside saxist-arranger Ohad Talmor in a colorful nonet or improvising freely with daring pianist Dan Tepfer, the 83-year-old never coasts, consistently backing up his reputation among fellow musicians as a true guru of improvisation.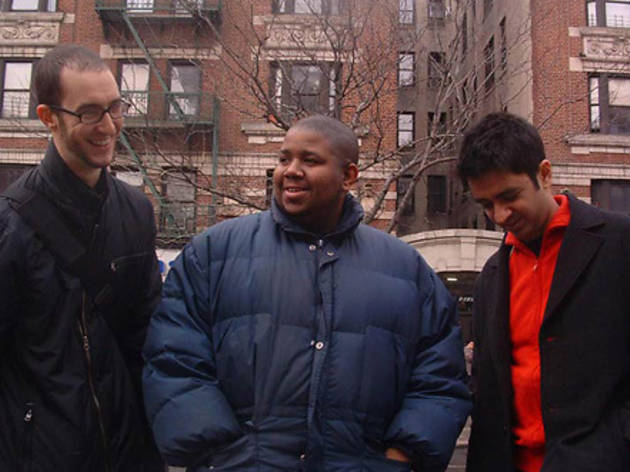 A performance by Fieldwork might aptly be described as the revenge of the nerds. Saxist Steve Lehman (a former student of arch avant-jazz conceptualist Anthony Braxton), pianist Vijay Iyer (a math and physics whiz who holds a B.S. from Yale) and drummer Tyshawn Sorey (an astoundingly proficient player who reportedly boasts a photographic memory for scores) blaze through labyrinthine compositions with a high-wire flair that would make the snobbiest prog-rock fan swoon—not to mention a real sense of moment-to-moment risk. On their own, each of these musicians is a poll-topping star bandleader, but together their gifts are compounded, Voltron-style. If you want to know what state-of-the-art NYC jazz sounds like in 2011, this is the band to see.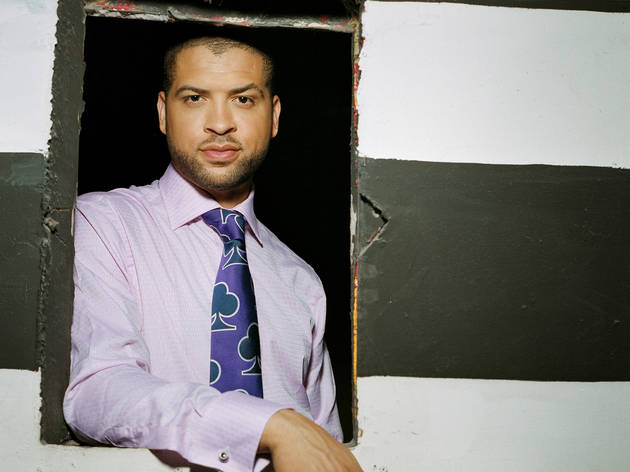 Photograph: Clay Patrick McBride
A Houston piano prodigy who hit town to study with piano iconoclasts Jaki Byard, Andrew Hill and Muhal Richard Abrams, Jason Moran first raised eyebrows in bands led by saxophonist Greg Osby (one of the modern era's ablest talent scouts). Now a revered leader and conceptualist with a MacArthur Foundation "genius" grant to show for it, Moran has shown an individualistic approach like those for which his mentors are cherished: a deep knowledge of history and repertoire combined with an irreverent streak that prompts him to push, prod and interrogate everything he knows. And the Bandwagon, Moran's longstanding combo with bassist Tarus Mateen and drummer Nasheet Waits, has broken every mold of trio interplay.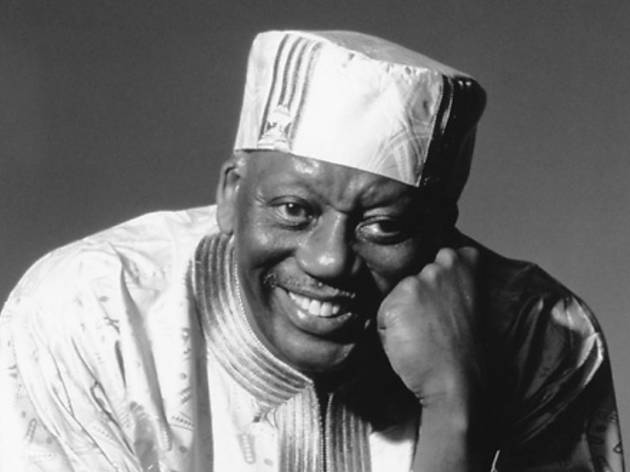 Randy Weston's trademark is his championing of African-inflected jazz, a mission he's been on since he witnessed a lecture by musicologist Marshall Stearns while working as a dishwasher at a Berkshires resort in the '50s. Catch one of the lifelong Brooklynite's African Rhythms projects and you'll be treated to a musical discourse on the hidden roots of a great American art form. But you don't need to be a scholar to appreciate Weston's keyboard mastery, which, like that of his slightly older peer and friend Thelonious Monk, embodies a perfect marriage of idiosyncrasy and warmth. Even when he flirts with abstraction, the 85-year-old always sounds emotionally engaged and fully committed to a style that isn't African, or bop, or blues, or free—it's just Weston.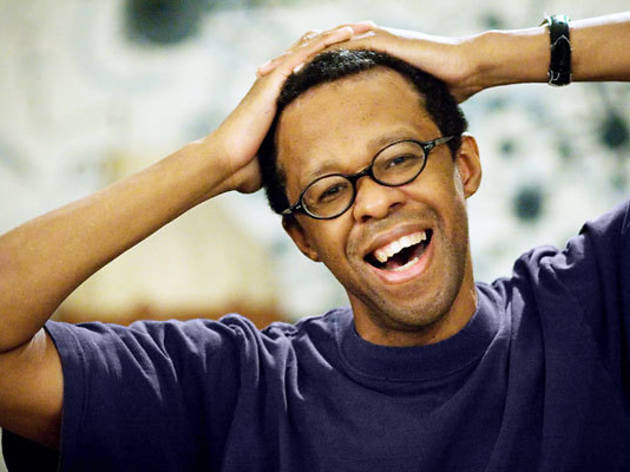 You may have heard about Matthew Shipp's notorious orneriness (he'll dis respected jazz icons to any interviewer who polls him) or his penchant for genre-bending experiments (check out the new
Knives from Heaven,
featuring rhymes from Antipop Consortium). But what really earns the local fixture a spot on this list is his stormily gorgeous pianism—the perfect marriage of impressionist reverie and free-jazz passion—and unimpeachable improvisational instincts. For a representative taste, consult Shipp's handsome recent double-disc set,
Art of the Improviser.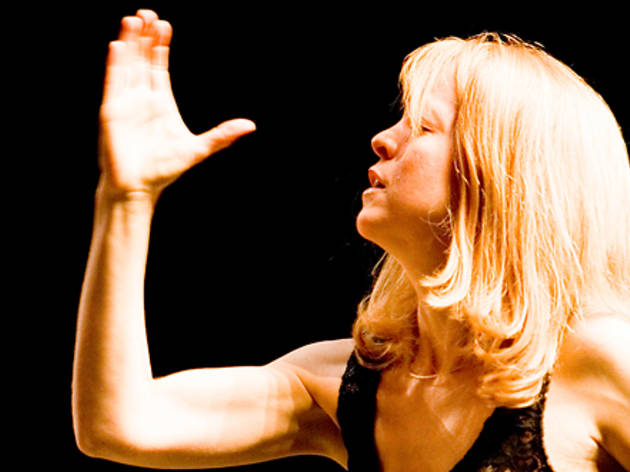 Photograph: Dani Gurgel
Big bands are a longstanding tradition in New York City, where the Vanguard Jazz Orchestra and the Mingus Big Band still pack houses on Monday nights. But the genre got a major jolt of new vitality with the 1985 arrival of composer and bandleader Maria Schneider, whose groundbreaking residency at the late, lamented Village club Visiones extended the sophisticated work of her mentors, Gil Evans and Bob Brookmeyer. Increasingly busy in the classical world, Schneider leads her band less frequently, which makes its every appearance a must-see event; meanwhile, spiritual progeny like John Hollenbeck, Darcy James Argue and Joseph C. Phillips have continued to explore trails Schneider helped to blaze.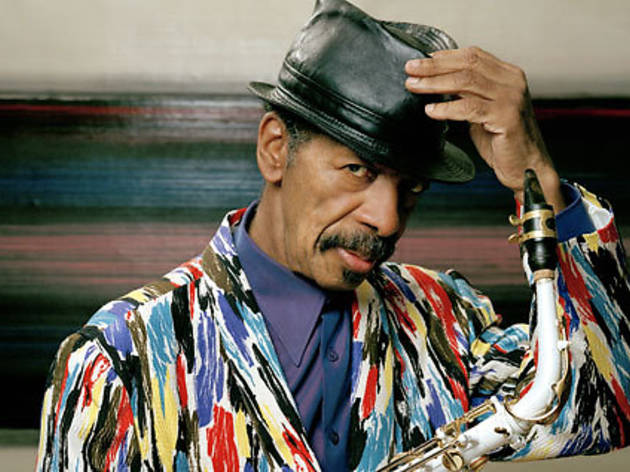 Photograph: Jimmy Katz
Once a controversial maverick much derided by establishment tastemakers, Texas-born saxophonist, composer and bandleader Ornette Coleman has quietly become an elder statesman over the past half century: His homespun melodies and freewheeling rhythmic conceptions are accepted as gospel throughout the jazz world. Yet at 80, Coleman retains his gently eccentric mystery; he's a chimerical philosopher who plays here annually at best, though his presence fans out well beyond his midtown doorstep, fueling New York's unquenchable creative flame.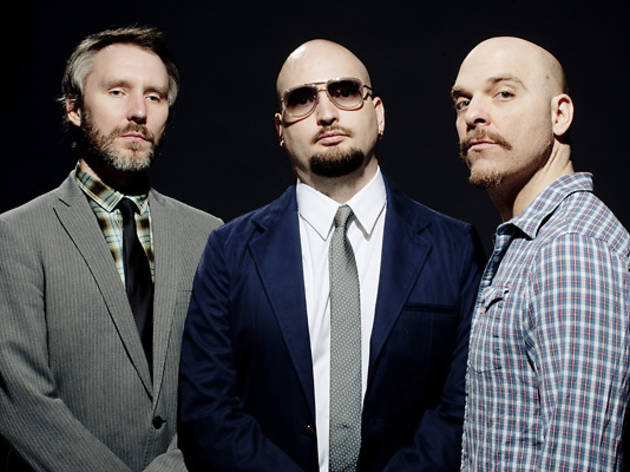 Cameron Wittig
Ten years ago, Ethan Iverson was the piano player in the Bad Plus, an upstart trio that garnered hype and scorn in equal measure for covering "Smells Like Teen Spirit" and other modern standards. A decade on, that core fact hasn't changed: The Bad Plus has persevered and thrived—its excellent 2010 album,
Never Stop
(made up of all original pieces), felt like a definitive statement. But via his peerless blog, Do the Math, and his meaningful engagement with veteran players like Billy Hart and Albert Heath, Iverson has simultaneously established himself as perhaps NYC's most thoughtful and passionate student of jazz tradition—the most admirable sort of artist-scholar.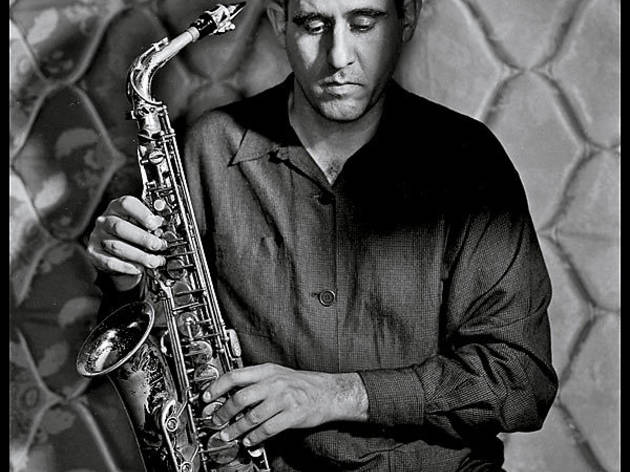 Photograph: Robert Lewis
John Zorn soaked up much of the media attention with his splashy genre-colliding experiments such as Naked City, but based purely on the recorded evidence, it may very well have been Tim Berne who was the definitive genius of NYC's downtown 1980s jazz scene. (Check out
Fulton Street Maul
or
Fractured Fairy Tales
if you need proof.) In the intervening years, Zorn has moved well beyond the small-group-jazz sphere, but Berne has remained committed to exploring that idiom with a series of gritty, head-turning projects, including Bloodcount in the '90s, Hardcell in the aughts and currently, Los Totopos: all bands that have helped propel younger players such as Jim Black, Craig Taborn and Ches Smith into alt-jazz stardom. Factor in Berne's prolific and charmingly irreverent Screwgun label and his busy local performance schedule, and you've got an unassuming legend on your hands.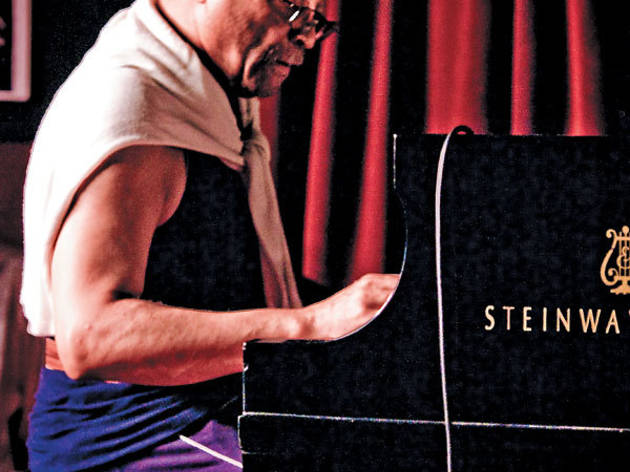 Photograph: Peter Gannushkin/downtownmusic.net
It's been a half century since Cecil Taylor has played anything resembling what is conventionally called jazz, with clearly delineated themes, an orderly progression of solos or a foot-tapping pulse. But like Lena Horne and the many other vocal divas he's more likely to cite as an influence than, say, another pianist, he revels in the mode of the unabashedly dramatic, soul-baring performance. Whether attacking the piano or caressing it (or stamping on the floor
around
it, in one of his frequent preconcert dance expositions), the Queens-born, Brooklyn-residing 82-year-old never fails to reignite the listener's belief in the dead-seriousness of American improvised music. Taylor's marathon recitals—solo is still the best mode in which to catch him—remain the definitive un--background music, thrillingly unfettered rejoinders to anyone who thinks of jazz as a mere lifestyle accoutrement.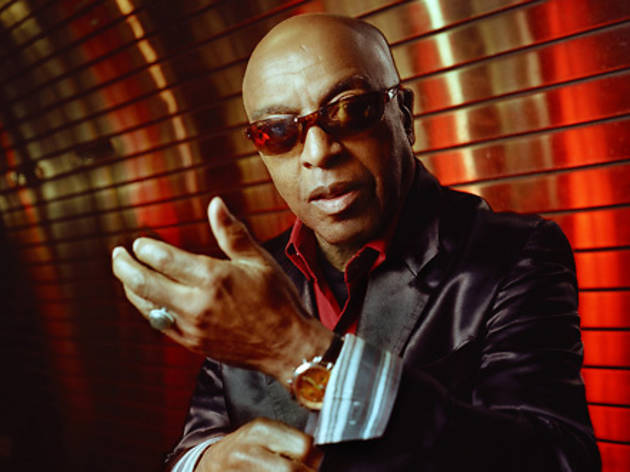 Photograph: Jimmy Katz
Roy Haynes is a jazz legend, sure, but not the kind you have to take on faith. That is to say, if you go hear this 85-year-old drumming marvel today—and you should catch his Fountain of Youth band whenever possible—you will be hearing him at his best, not as a shade of the Roy Haynes that played with Lester Young in the '40s, Charlie Parker and Sarah Vaughn in the '50s, or Eric Dolphy and Chick Corea in the '60s. In terms of combining improvisational brilliance with old-school showmanship (not to mention the rakish charm that earned him a spot on a 1960
Esquire
best-dressed list), Haynes is simply peerless.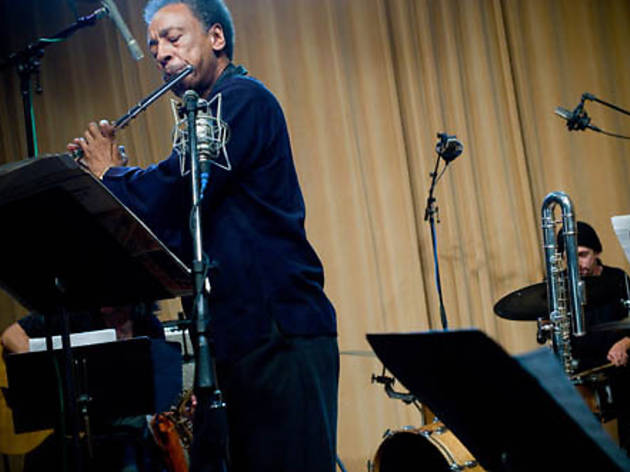 Photograph: Robert Wright
Jazz has produced few more original composers than Henry Threadgill, a Chicago saxophonist and flutist whose every project has been more distinctive and compelling than the one that came before it. From his arrival during the '70s as a member of prescient collaborative trio Air (which also featured the late Fred Hopkins and Steve McCall), Threadgill proceeded through avant-gutbucket stomps with his ebullient Sextett, bawdy carnival sounds in Very Very Circus and hypnotic grooves with Make a Move, to arrive at Zooid, a group that fuses elements of everything that came before it with Threadgill's growing penchant for chamber-music transparency. Factor in Threadgill's always penetrating playing as well as the frequency with which he workshops his inventions for the public, and he's reason enough to celebrate being a New Yorker.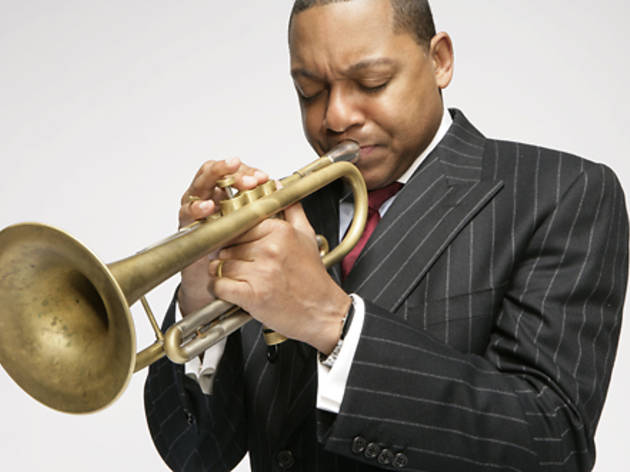 Photograph: Clay McBride
Given his plum position as artistic director of Jazz at swanky Lincoln Center, his partnership with Jazz documentarian Ken Burns and his naturally garrulous personality, it's tough not to see Wynton Marsalis as more figurehead than musician. But if you clear away all the obfuscating debates about uptown and downtown, and the wholly subjective canonization of jazz, you're left with a still-phenomenal trumpeter, composer and bandleader. Leading a quintet and a septet at Rose Theater earlier this year, Marsalis was magisterial, presenting vital original works that hummed with the auras of Ellington, Parker and Armstrong. This controversial figure may revere tradition, but he's in no way shackled by it.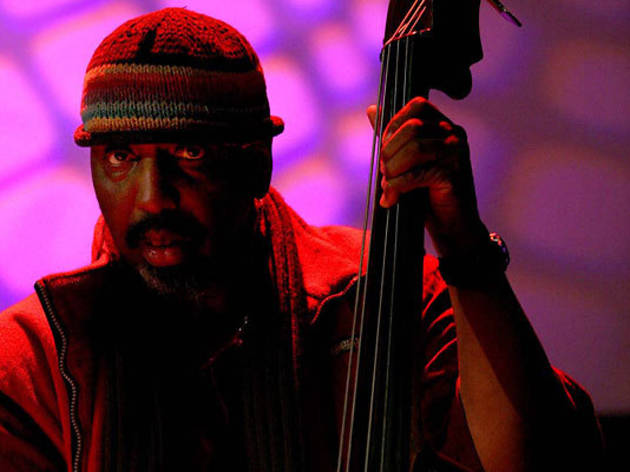 Were William Parker simply the earthy, elemental bassist who anchored Cecil Taylor's legendary Feel Trio and a rock-solid sideman to leaders like Peter Brtzmann and David S. Ware, his mark in jazz would be assured. Factor in his work with seminal free-jazz collaborative Other Dimensions in Music and his own ambitious big band, the Little Huey Orchestra (and satellite projects like a rousing Curtis Mayfield tribute group), and Parker's stature looms larger still. But apart from those imposing achievements, he can claim an even larger legacy: With his wife, dancer-choreographer Patricia Nicholson, in 1996 Parker founded the Vision Festival, one of the city's most important and inclusive celebrations of artistic cross-pollination and spiritual unity.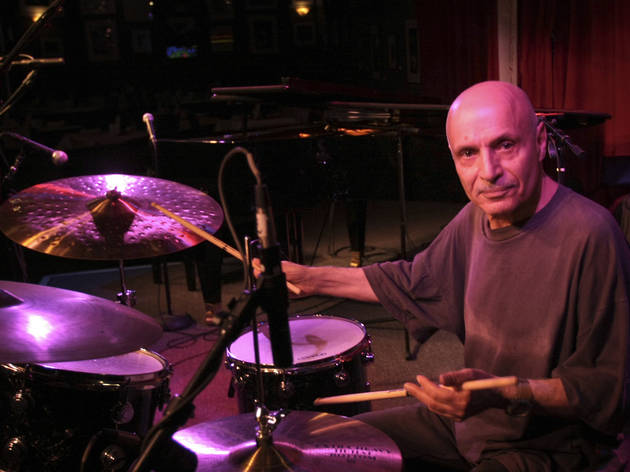 Photograph: John Rogers / ECM Records
If you were surveying the NYC jazz scene in the late '50s, you might have pegged Paul Motian merely as a masterful accompanist, citing his role in pianist Bill Evans's celebrated trio. Five decades on, though, the drummer seems more rightly classified as a shaman. The bands he leads brush up against familiar jazz stylings, but always radiate a palpable sense of mystery and creeping abstraction. (He loves bringing along virtuoso sidemen, young and old, to revel in the weirdness.) Deepening Motian's mythology is the fact that he now performs only in NYC—catching him on his home turf at the Village Vanguard is like paying a visit to the Sphinx.