The best classical and opera concerts in NYC
When it comes to live classical music and opera, we truly are spoiled for choice here in New York City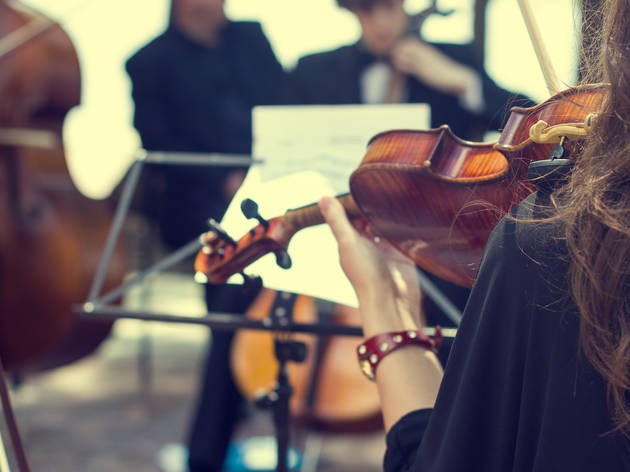 New York's classical circuit is—no joke—one of the most artistically diverse local scenes going. On a given weekend in town, you can check out grand European opera hits, edgy contemporary pieces, and one-off collaborations between electronic artists, indie darlings and recent conservatory grads. In addition to festivals like The New York Philharmonic Biennial, we have venues for every occasion, from the opulent Carnegie Hall to underground hot spot Le Poisson Rouge. And there are good deals to be had too, when you consider the free concerts, student-rush deals and the come-as-you-are ethos of several venues located downtown (and in Brooklyn). Here's where to find classical performances this week.
RECOMMENDED: See our guide to concerts in NYC
Classical and opera concerts in NYC
Music, Classical and opera
The New York Philharmonic is known for its exceptional New Year's Concert and, for a ninth year, the renowned symphony kicks the Lunar New Year into high gear as well. The evening's schedule includes the US Premiere of Zhou Tian's Gift, the New York Premiere of Texu Kim's ping pong–inspired Spin-Flip, Haochen Zhang's take on Gershwin's Rhapsody in Blue, and Gil Shaham in Chen Gang and He Zhanhao's The Butterfly Lovers, the violin concerto.
Music, Classical and opera
Darmstadt, an experimental music series led by composers Nick Hallett and Zach Layton, presents yet another rendition of this seminal work. Riley is rightly revered as a foundational minimalist composer and even a New Age forebear, and "In C" is possibly his most influential work. Playing this series of short musical fragments for an indeterminate number of performers, the ensemble features a host of local luminaries.
Music, Classical and opera
Are you sitting in a room? Well then, my friend, you and Alvin Lucier have something in common! This veteran avant-garde composer's investigations into the nature of sound and resonance have changed the way musicians of succeeding generations hear and listen—take for example his seminal piece "I am sittting in a room," which slowly replays and re-records audio of Lucier narrating a text, until the resonant frequencies of the specific performance environment overtake the speech entirely. Here he premieres his Orpheus Variations, a new composition featuring solo cellist Charles Curtis, seven wind instruments and seven dancers, with choreography by Abigail Levine.