The best classical and opera concerts in NYC
When it comes to live classical music and opera, we truly are spoiled for choice here in New York City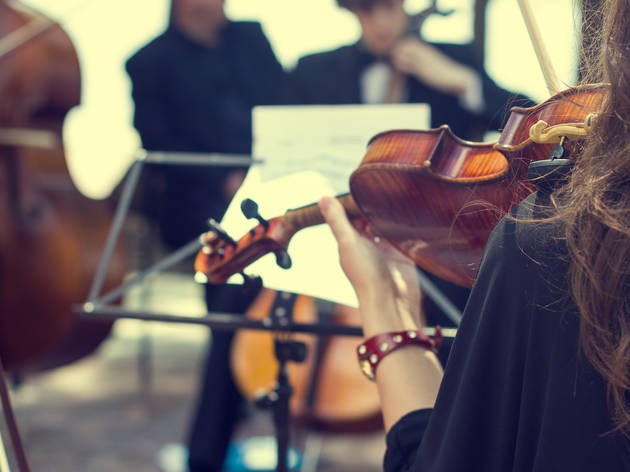 New York's classical circuit is—no joke—one of the most artistically diverse local scenes going. On a given weekend in town, you can check out grand European opera hits, edgy contemporary pieces, and one-off collaborations between electronic artists, indie darlings and recent conservatory grads. In addition to festivals like The New York Philharmonic Biennial, we have venues for every occasion, from the opulent Carnegie Hall to underground hot spot Le Poisson Rouge. And there are good deals to be had too, when you consider the free concerts, student-rush deals and the come-as-you-are ethos of several venues located downtown (and in Brooklyn). Here's where to find classical performances this week.
RECOMMENDED: See our guide to concerts in NYC
Classical and opera concerts in NYC
The annual Mozart-inspired summer series, which has focused increasingly on contemporary works in recent years, is enjoying something of a revamp this season. This year's fest features an expanded program of international dance and theater productions, including Catalan theater collective La Fura dels Baus' maximalist multimedia presentation of Haydn's The Creation and Lucinda Childs, John Adams and Frank Gehry's Available Light. The fest is also venturing beyond the Lincoln Center campus with off-site performances including John Luther Adams's 800-voice choral work, In the Name of the Earth, in Central Park and the New York premiere of Ashley Fure and Adam Fure's music-theater piece, The Force of Things: An Opera for Objects, at the Gelsey Kirkland Arts Center in Brooklyn. And don't worry, there's plenty of actual Mozart on the lineup too. The composer's works pop up in programs throughout the fest, and the Mostly Mozart Festival Orchestra performs two all-Mozart programs: Prague Symphony (August 3 and 4) and Mozart Requiem (August 10 and 11).