The best classical and opera concerts in NYC
When it comes to live classical music and opera, we truly are spoiled for choice here in New York City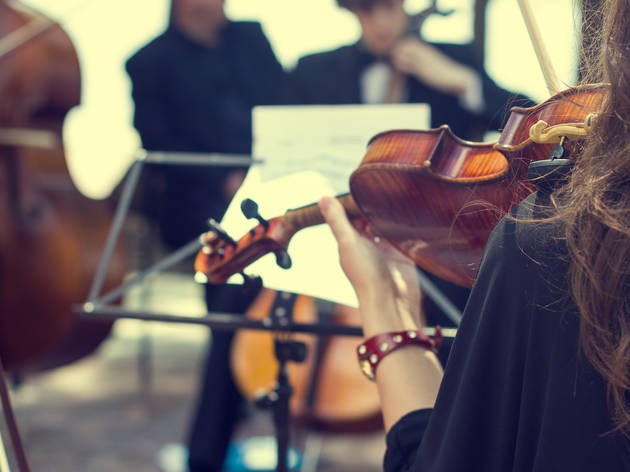 By

Time Out New York Music and Kurt Gottschalk
|
New York's classical circuit is—no joke—one of the most artistically diverse local scenes going. On a given weekend in town, you can check out grand European opera hits, edgy contemporary pieces, and one-off collaborations between electronic artists, indie darlings and recent conservatory grads. In addition to festivals like The New York Philharmonic Biennial, we have venues for every occasion, from the opulent Carnegie Hall to underground hot spot Le Poisson Rouge. And there are good deals to be had too, when you consider the free concerts, student-rush deals and the come-as-you-are ethos of several venues located downtown (and in Brooklyn). Here's where to find classical performances this week.
RECOMMENDED: See our guide to concerts in NYC
Classical and opera concerts in NYC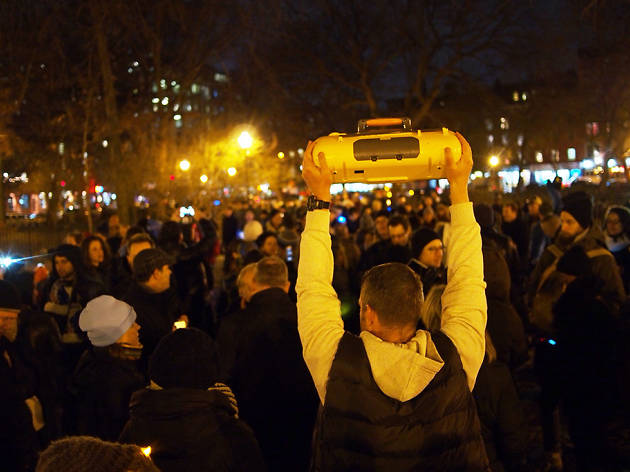 Music, Classical and opera
Washington Square Park, Greenwich Village
This trippy musical performance piece, dreamed up by composer Phil Kline, is downtown's decidedly arty, secular answer to Christmas caroling. Boombox-toting participants gather under the Washington Square arch, where they are given a cassette or CD of one of four different atmospheric tracks; you can also download the Unsilent Night app and sync up via smartphone. Everyone presses play at the same time and marches through the streets of New York together, blending their music and filling the air with a beautiful, echoing 45-minute piece.
Dance, Contemporary and experimental
Solomon R. Guggenheim Museum, Upper East Side
Fashion celeb and dandy Isaac Mizrahi reads and designs Peter & the Wolf in what may be the finest match of material and narrator that Prokofiev's instructive orchestral folktale has found since David Bowie recorded it. He is abetted by the excellent Ensemble Signal (conducted by Brad Lubman) and choreography by John Heginbotham.
Music, Classical and opera
David Geffen Hall (at Lincoln Center) | Manhattan, NY, Upper West Side
The New York Philharmonic performs John Williams's score during this festive screening. If you've ever wanted to feel refined while snickering at lines like "I wouldn't let you sleep in my room if you were growing on my ass" or watching a little kid literally torture grown men, here's your chance.