TNGHT at Music Hall of Williamsburg (slide show)
The hyped Scottish-Canadian dance duo brings its bass-heavy party tunes to Williamsburg. (Kanye showed up!)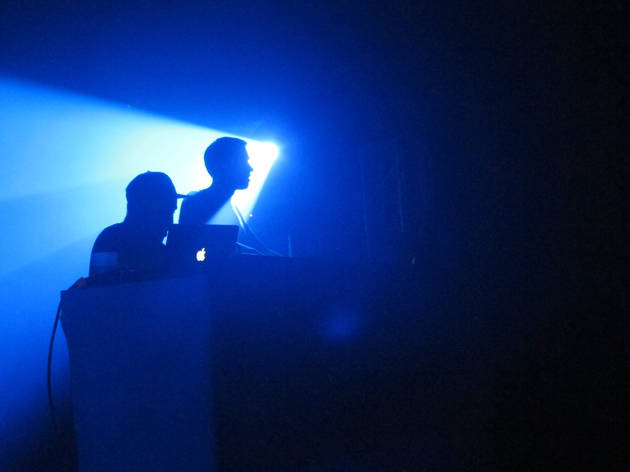 1/6
Photograph: Kim Taylor Bennett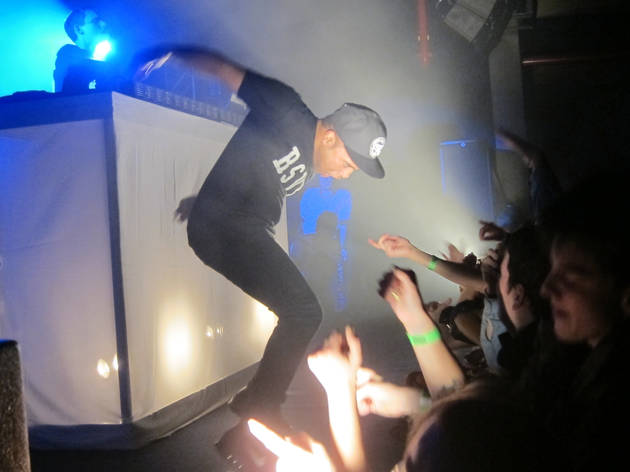 2/6
Photograph: Kim Taylor Bennett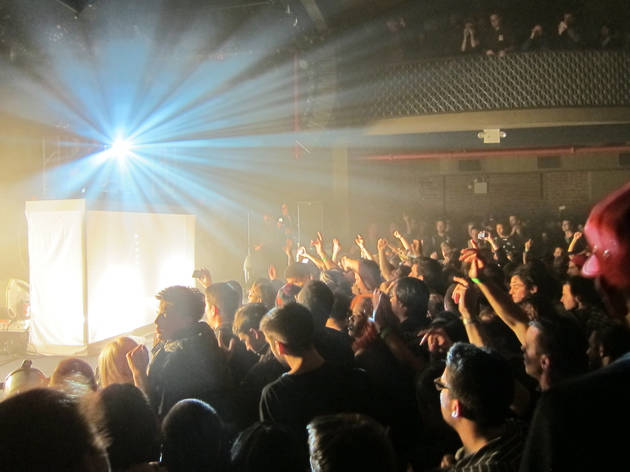 3/6
Photograph: Kim Taylor Bennett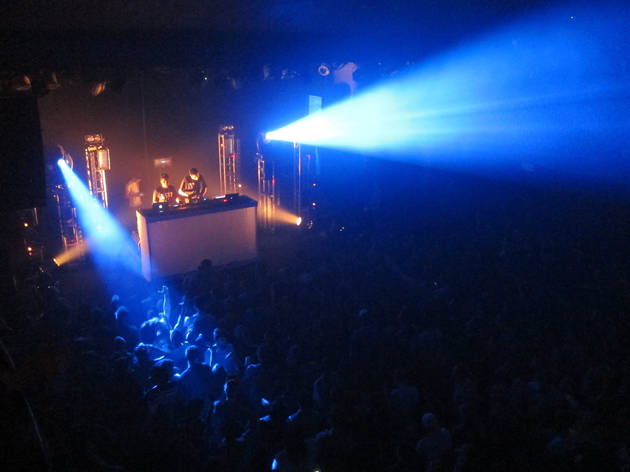 4/6
Photograph: Kim Taylor Bennett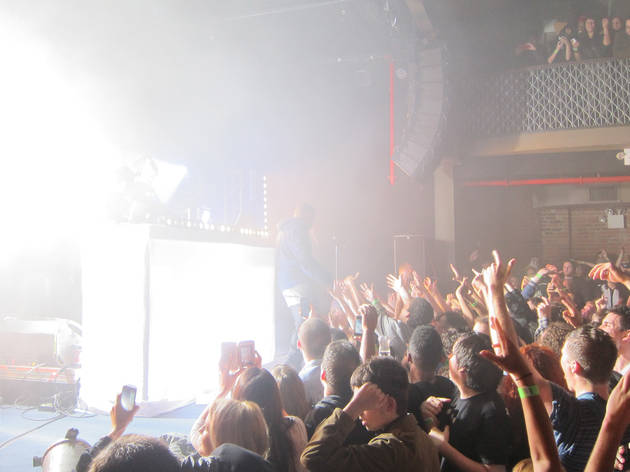 5/6
Photograph: Kim Taylor Bennett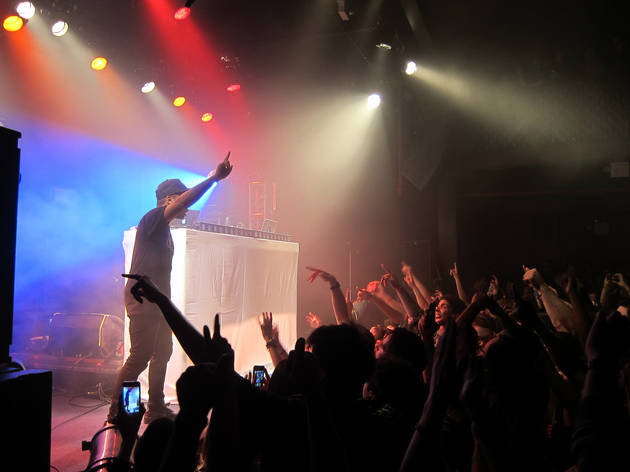 6/6
Photograph: Kim Taylor Bennett
If you're into the sort of bass tectonics that rearrange your inner organs, there was no hotter ticket in town last Friday than TNGHT at Music Hall of Williamsburg. The duo—Montreal's Lunice and Glasgow's Hudson Mohawke—extracts all the best bits of dubstep, hip-hop and electro to create super-glossy, bass-amped tunes that the crowd was so desperate to cut loose to, they were jumping way before the beat dropped. While HudMo remained reserved behind the decks, Lunice was the ultimate hype man, dancing down the front, slapping hands and inciting general dance-floor lunacy. By the second song, one overheated fan had ripped off his T-shirt, windmilling it above his head.
Given that the pair has released just one five-track, 16-minute EP, TNGHT managed to seamlessly stretch out its set with reworkings of tunes by Waka Flocka Flame, UGK and Kanye West, among others. And incidentally, the latter rapper just happened to be in the building. Much to the crazed delight of all assembled, West emerged halfway through "Theraflu" to rap on his own song, without a mike, while wildly gesticulating for all of 20 seconds. (Check out the footage
here
.) But it was TNGHT's own songs—the ominous clip and stomp of "Higher Ground" and the pinging minimalism of "Goooo"—delivered at a thrillingly immersive volume, that made this live set such fun. Make it your mission to catch them next time they're in town.