Top 20 winter concerts
Add these crucial gigs to your planner right now.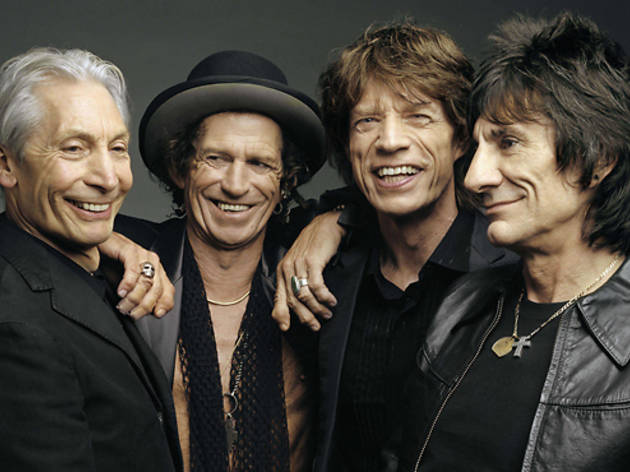 1/20
Photograph: Mark Seliger
The Rolling StonesBarclays Center; December 8Prudential Center; December 13, 15 The world's greatest rock & roll band should be spending its 50th-anniversary year in full-on reunion mode, but it seemed to require diplomacy of Nobel Prize–winning magnitude to reunite Mick and Keith after the singer took umbrage over a "little something" in the guitarist's memoir. Still, here they are, with a new greatest-hits package and a few desultory new cuts to flog—and you know that you want to be at one of these gigs, especially with the strong suggestion that Mick Taylor and Bill Wyman will be on hand in Newark at the very least.—Steve Smith
2/20
Photograph: Helena Christensen
Paul BanksWebster Hall; December 14 Those hankering for Interpol's glacial, studied sonic intensity—relax—their frontman's second outing as a solo star will tide you over till they knuckle down to writing their fifth album next year. In fact, his album, Banks, is actually better than Interpol's last effort. Here the 34-year-old sounds reenergized, showcasing a surprising lightness and optimism hitherto unexplored. This relatively intimate hometown show is a must for fans of the New York trio.—Kim Taylor Bennett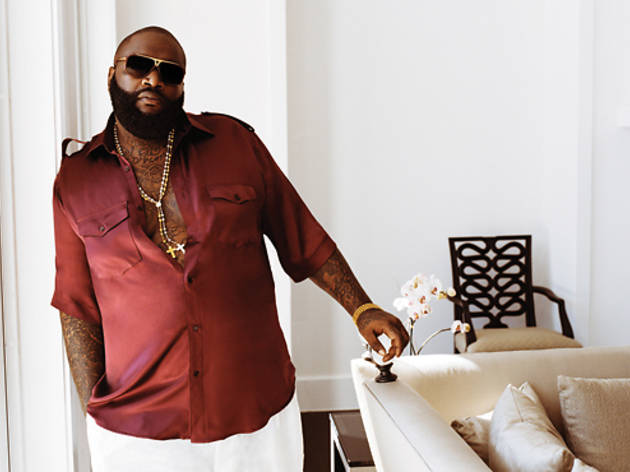 3/20
Photograph: Jonathan Mannion
Rick RossRoseland Ballroom; December 16 Big boss Rick Ross takes over Roseland for an evening featuring the biggest stars of his Maybach Music posse: fast-rising Philly rhymer Meek Mill, second-time-lucky D.C. MC Wale and, naturally, the larger-than-life Ross himself.—SS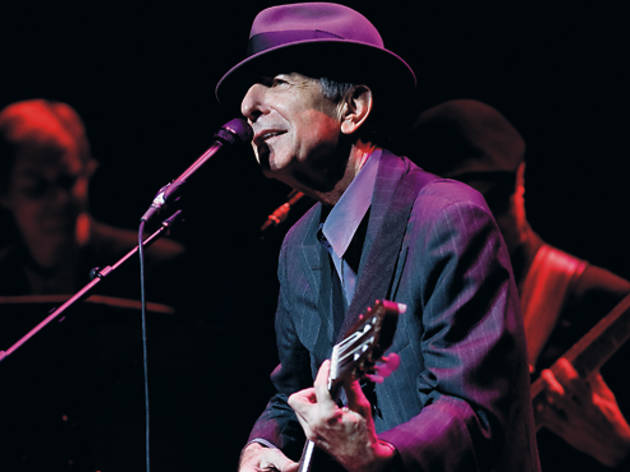 4/20
Photograph: M.J. Kim
Leonard CohenMadison Square Garden; December 18Barclays Center; December 20 Since returning to the road in 2008, Leonard Cohen has been on a quiet tear, regaling audiences worldwide with disarmingly gracious, greatest-hits-packed gigs. Expect the bard of Montreal to be in a less nostalgic mood this year, when he hits town in support of this past January's Old Ideas, a grizzled yet warm record that finds Cohen outing himself as a "lazy bastard living in a suit"—an appropriately unromantic self-portrayal from our foremost purveyor of sinners' gospel.—Hank Shteamer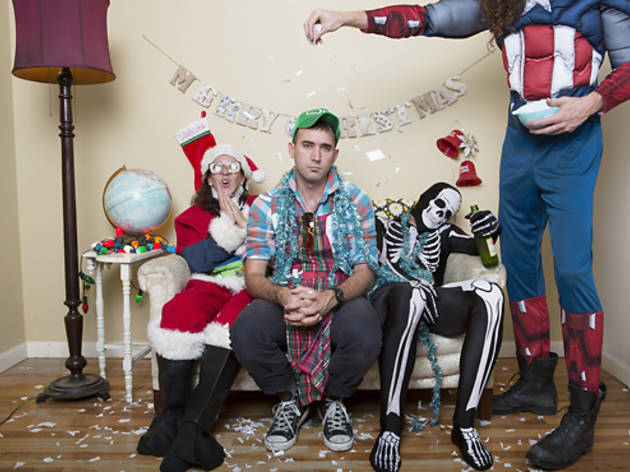 5/20
Photograph: Denny Renshaw
The Surfjohn Stevens Christmas Sing-a-Long Seasonal Affective Disorder Yuletide Disaster Pageant on IceBowery Ballroom; December 21, 22 Sufjan Stevens may have abandoned his project of writing an album ode to every American state, but the 37-year-old's dedication to spreading his slightly bonkers strain of festive cheer is unswerving: This tour coincides with the release of a five-EP Christmas box set. Although it seems unlikely that Stevens has the power to turn Bowery Ballroom into an ice rink, audiences can expect a thoroughly heartwarming, decidedly off-kilter take on seasonal traditions and tunes.—KTB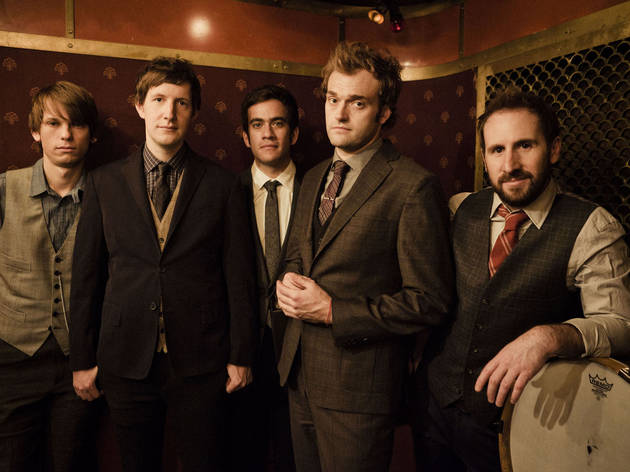 6/20
Photograph: Danny Clinch
Punch BrothersBowery Ballroom; December 29–31 If you're in the mood for an uplifting end to 2012, you could hardly go wrong with the Punch Brothers. Newly minted MacArthur "genius" Chris Thile and his bandmates have plenty to celebrate following a year spent touring behind Who's Feeling Young Now?, their stellar third LP. If you're the sort who gets melancholy on New Year's Eve, Thile's thoroughly modern songwriting is sure to pluck the right note.—SS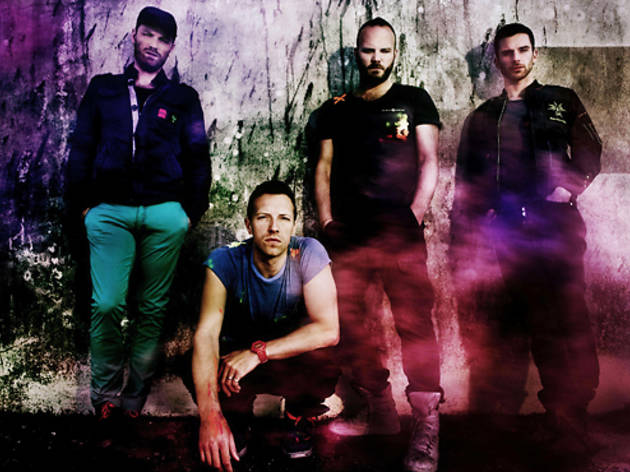 7/20
Photograph: Sarah Lee
ColdplayBarclays Center; December 30, 31 Say what you like about Coldplay's unabashedly anthemic brand of indie rock, but these Londoners have their live shows locked down—all the tightly honed hits delivered with a winning mix of sincerity and stadium bombast. Plus, Jay-Z will join his pals to coheadline the final show and usher in 2013. As New Year's Eve blowouts go, you'll be hard-pressed to find a more high-profile or impressive collaboration.—KTB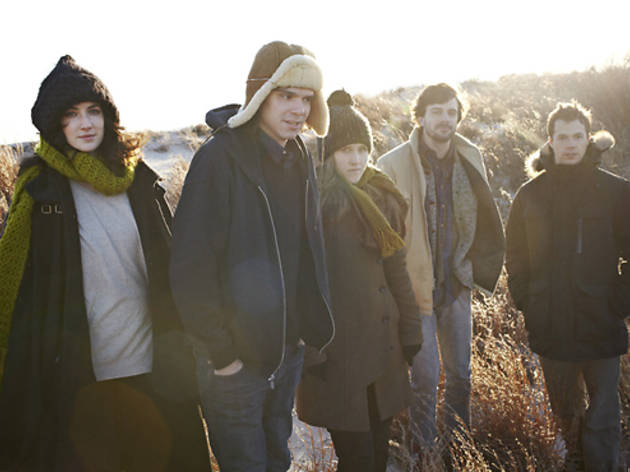 8/20
Photograph: Jason Frank Rothenberg
Dirty ProjectorsCarnegie Hall; January 11 Dirty Projectors' '09 breakthrough, Bitte Orca, garnered such serious acclaim, it seemed to set up the local art-pop faves for an anticlimax. But this year's Swing Lo Magellan is another stunner, a set of groovy, soulful songs, beautifully showcased on Dave Longstreth & Co.'s recent late-night-TV appearances. With this swanky gig, the Projectors prove beyond any doubt that they've graduated from the indie-rock niche to the smart-pop big leagues.—HS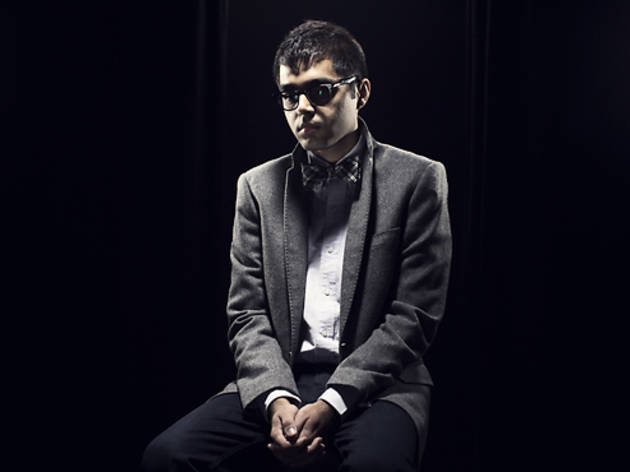 9/20
Photograph: Timothy Saccenti
2013 NYC Winter JazzfestVarious venues; January 11, 12 No other festival experience in town feels quite as homey and discovery-charged as WJF, during which showgoers stroll freely between multiple close-range venues, marveling, mingling and comparing notes. The roster for this ninth installment is typically stacked, featuring elders such as Lee Konitz; newbies like Rafiq Bhatia, pictured; and a healthy number of wild cards, including a Gil Scott-Heron tribute starring Dead Prez rhymesmith M1.—HS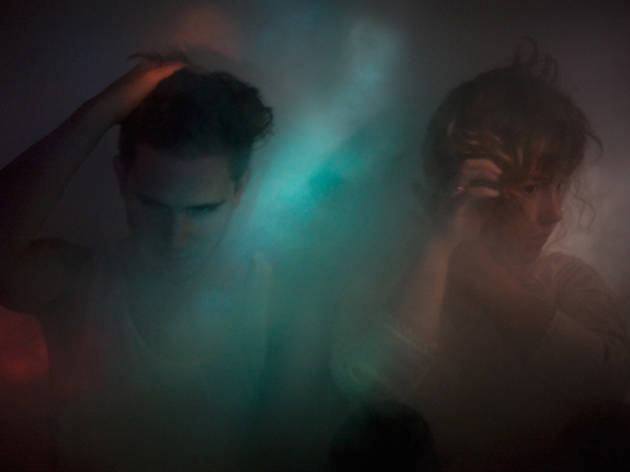 10/20
Photograph: Landon Speers
Purity RingWebster Hall; January 11, 12 Montreal duo Purity Ring can lay claim to one of the finest debuts of 2012—a spooked and original brand of future-pop that weds sugar-sweet melodies, clipped beats and butchered samples with evocative, deeply creepy lyrics. Live, Megan James and Corin Roddick are a revelation, due largely to Roddick's setup of homemade lanterns, which he hits with drumsticks to trigger sounds; James, meanwhile, is the shrouded, drum-bashing mistress of ceremonies. These two shows should not be missed.—KTB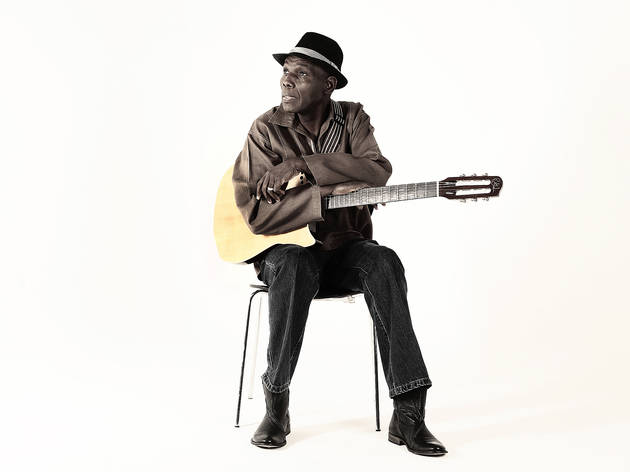 11/20
Photograph: Liam Lynch
globalFESTWebster Hall; January 13 What began as a kind of international music bazaar for performing-arts talent buyers has become one of the city's surest showcases for pan-cultural artistry and revelry. Celebrating its tenth anniversary this year, globalFEST brings together a characteristically thrilling mix of well-known acts and up-and-comers, including Zimbabwean Afropop pioneer Oliver Mtukudze (pictured), Malian diva Fatoumata Diawara, Native American indie-folk poet Martha Redbone and the Gallic globetrotters of Lo'Jo.—SS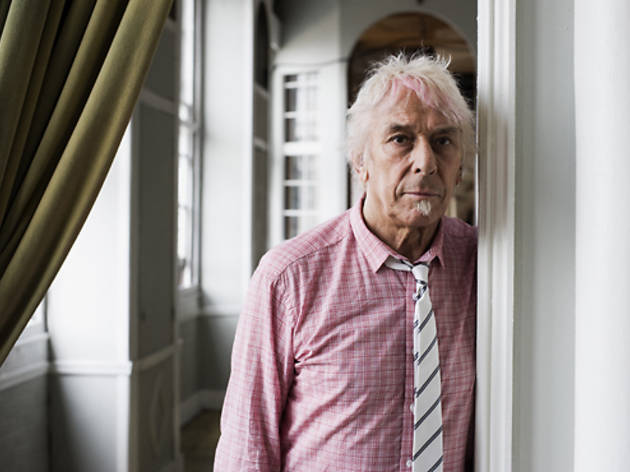 12/20
Photograph: Shawn Brackbill
John CaleBAM Howard Gilman Opera House; January 16, 18, 19 The Velvet Underground cofounder flips through his own back pages in two irresistible retrospective events. On January 16, Cale honors VU chanteuse Nico with an all-star lineup of vocalists, including Kim Gordon, Mark Lanegan and Sharon Van Etten. And on January 18 and 19, the Wordless Music Orchestra joins Cale to perform Paris 1919, his 1973 art-pop landmark LP, plus new material.—SS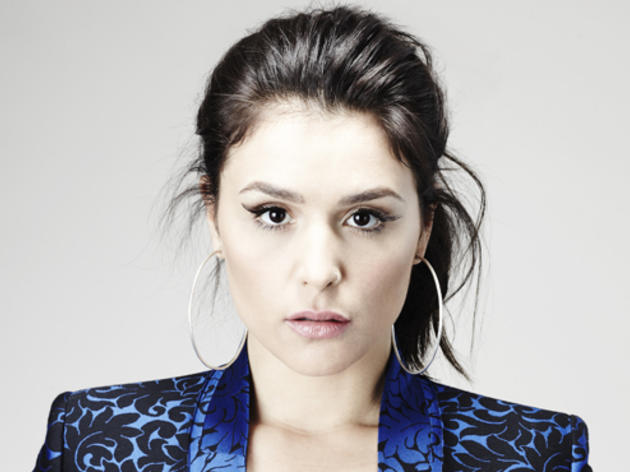 13/20
Photograph: James Moriarty
Jessie WareBowery Ballroom; January 17 Already a Big Deal over in the U.K.—the Londoner's debut album Devotion was recently nominated for the prestigious Mercury Music Prize—Ware first piqued the interest of tastemakers back in 2011 after contributing her velvety vocals to a few tracks by postdubstep, bass master SBTRKT. Scheduled for a U.S. release in April, Devotion is a beguiling effort that takes the silken soul stylings of Sade and adds a modern polish. Catch the 28-year-old now as her star continues to rise.—KTB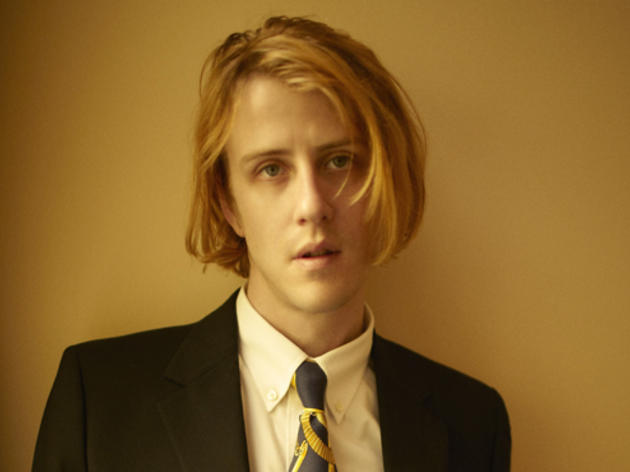 14/20
Photograph: Ryan McGinley
Christopher OwensBowery Ballroom; January 21, 22 Owens emerged a few years back at the helm of the band Girls, with an outlandish backstory (three words: skeevy fundamentalist cult) and a surprisingly approachable sound. He's now a bona fide solo artist, with two lovely tracks from a forthcoming album, Lysandre (due January 15), to prove it. Expect these gigs—follow-ups to a November surprise-attack at Le Poisson Rouge—to be among the season's buzziest.—HS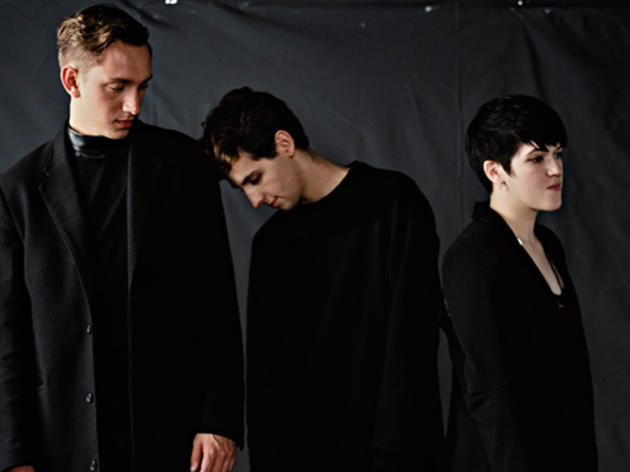 15/20
Photograph: Courtesy XL Recordings
The xxHammerstein Ballroom; January 24, 25 Although the xx were originally scheduled to play two shows at the Paradise Theater at the end of October, due to Hurricane Sandy, only one gig came off. The upshot is the London trio are back in town to play one make-up show, plus a bonus gig the next night. Taking minimalism to the next level with this year's second LP Coexist, the xx manages to communicate volumes in their elegant, subdued and understatedly sensual tones. (Learn more in our recent interview with the band.) Synthy Brooklyn psych-pop duo Chairlift kicks things off on January 24.—KTB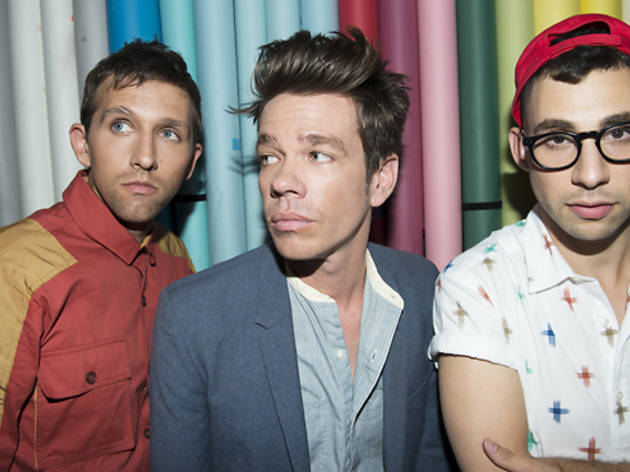 16/20
Photograph: Lindsey Byrnes
fun.Radio City Music Hall; February 2 The sophomore LP from the band known as fun., Some Nights, just might be 2012's choicest pop confection. Look past inescapable single "We Are Young" and you'll find an album's worth of impeccably crafted cuts that balance show-tune pomp with self-deprecating wryness. Sing along with a sold-out crowd at Radio City, the perfect setting for a band that treats pop like larger-than-life tragicomedy.—HS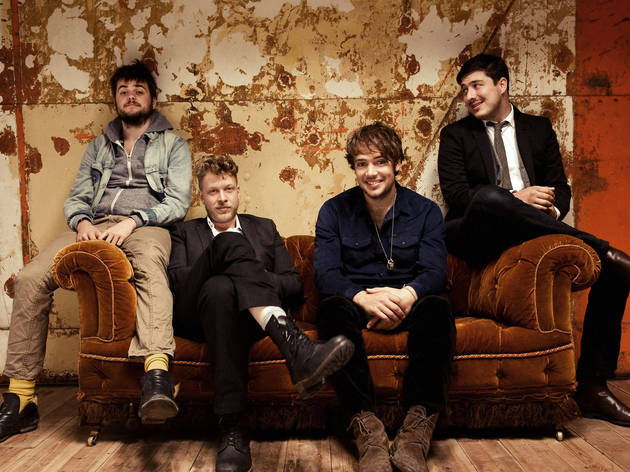 17/20
Photograph: Courtesy Big Hassle
Mumford & SonsBarclays Center; February 6, 12 In the two years since a dewy Mumford & Sons sang live in the TONY lobby, the British combo has become one of the biggest bands in the world; Babel, the follow-up to 2010 breakthrough album Sigh No More, was the most streamed album on Spotify this year, racking up 8 million spins in one week. Much of the band's appeal lies in its old-fashioned sense of adventure; since hitting the big time, the Mumfords have made a record with traditional Rajasthanis in India, played the Railroad Revival Tour in vintage rail cars, and recorded songs for the movie Wuthering Heights. But the band made its name as a live outfit, and February gives you two chances to see Mumford & Sons in all their footstomping, sweaty glory.—Sophie Harris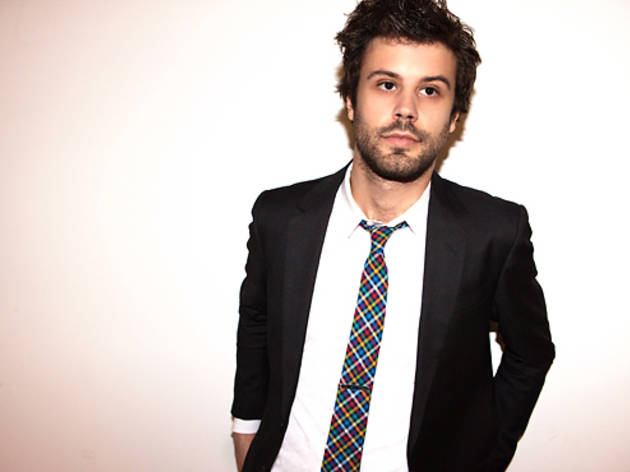 18/20
Photograph: Jason Nocito
Passion Pit + Matt and KimMadison Square Garden; February 8 Massachusetts synth-pop sensations Passion Pit were slated to tour the States this past summer in support of their latest, Gossamer, but notoriously troubled frontman Michael Angelakos, pictured, pulled the plug. ("In order for me to ensure that there will be no further disruptions," he told fans, "I am going to take the time to work on improving my mental health.") A cobilling with irrepressibly bubbly local duo Matt and Kim should ensure that he's back in high spirits in time for the band's upcoming MSG rain-check date.—HS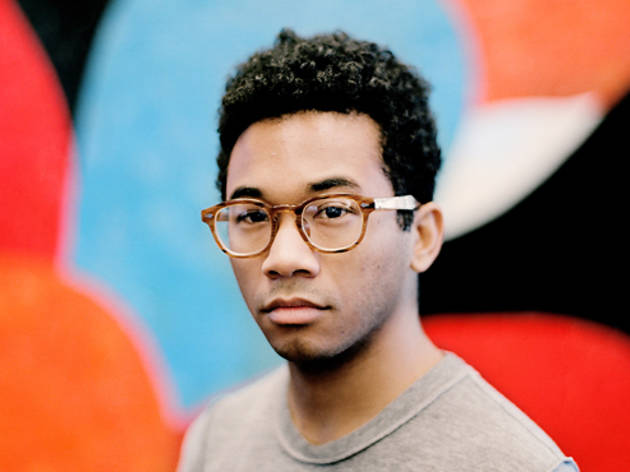 19/20
Photograph: Andrew Paynter
Toro Y MoiWebster Hall; February 13 Those who wrote off Chazwick Bundick—the South Carolinian songsmith behind Toro Y Moi—as a wishy-washy flash in the 2010 chillwave pan should definitely spare a moment to assess the 26-year-old's progress. His forthcoming third album Anything in Return (out January 22) explores new territory: hip-hop beats, hazily euphoric disco-house grooves and jazzy flourishes. Bundick hasn't completely done away with the languorous '70s synth-funk that initially caught tastemakers' ears, but this is a polished and rather pleasing step forward.—KTB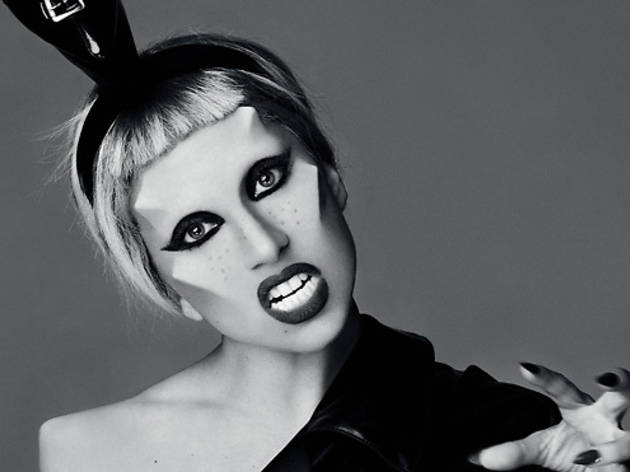 20/20
Photograph: Mariano Vivanco
Lady GagaMadison Square Garden; February 22, 23Barclays Center; March 6, 7 Bigger, bolder and brassier than ever, the unstoppable Ms. Germanotta returns to NYC for four major dates during the early months of 2013. She'll hold court at Madison Square Garden in February, then extend her rule to Brooklyn in March. Don't expect tickets to be available for very long.—SS
The coldest months of the year are at hand—all the more reason to stick with indoor entertainment and indulge in one of the season's hottest shows. From venerable legends such as the Stones and John Cale to up-and-coming stars like Purity Ring and Christopher Owens, we've selected the ten most crucial bookings of the next three months; tickets are available now, so act fast or be prepared to shell out some tall bucks.