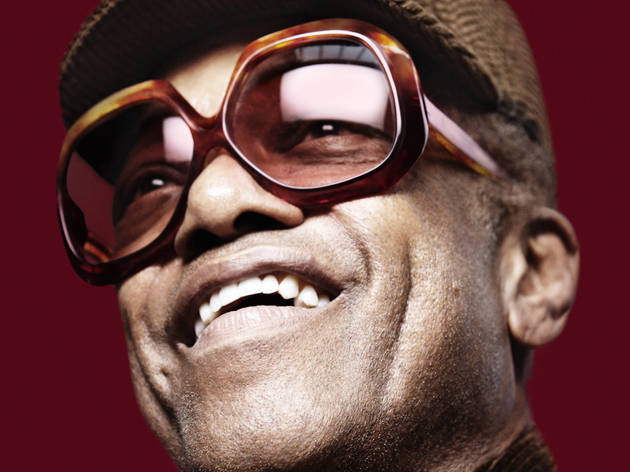 1/20
Photograph: Rory Van Millingen
Bobby Womack For anyone else, 68 could seem an odd age for a comeback, but iconic soul survivor Bobby Womack has been far from idle. Inducted into the Rock and Roll Hall of Fame in 2009, he was invited by Damon Albarn, a longtime fan, to join Gorillaz on tour the following year. Albarn and XL Recordings label Richard Russel coproduced 2012's The Bravest Man in the Universe, Womack's first album of original material in nearly two decades. Having canceled local shows meant to support that LP last year, Womack finally gets to celebrate in earnest here.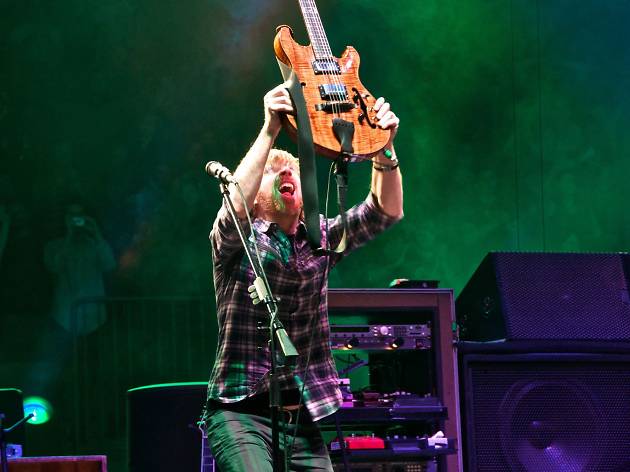 2/20
Photograph: Ben Oxenburg
Phish The world's premier jam band soldiers on, striking MSG for four nights in the run-up to a sure-to-be-euphoric NYE. Whether you find Trey Anastasio & Co.'s music vital or intolerable, the group's commitment to its fans is unparalleled (as is their fan base's extreme loyalty), especially in terms of keeping live concerts entertaining—think phun light shows and phlying hot dogs.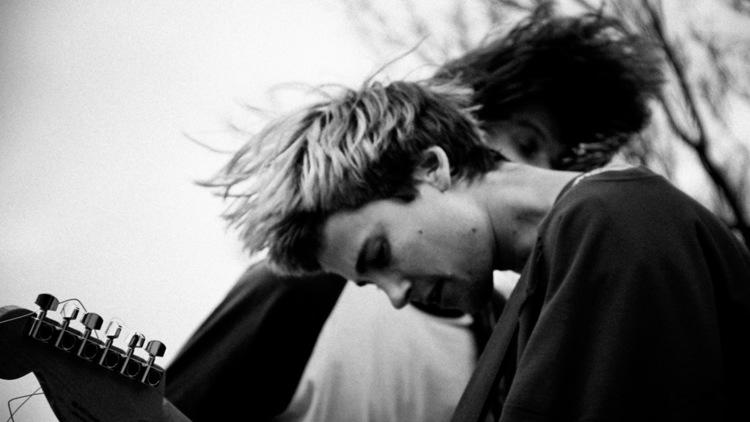 3/20
Photograph: Nika Milano
DIIV + Perfect Pussy + Potty Mouth + Nothing + Ratking A project of Beach Fossils guitarist Zachary Cole Smith, DIIV delves into xx-style mood setting, evident on the band's 2012 debut, Oshin. You'll likely hear from DIIV's sophomore album (due next March) at this NYE gig, which follows a canceled Rough Trade NYC show and a rough period for Smith, who was arrested for drug possession back in September. Here's hoping better vibes will prevail here, where frenzied, hotly buzzed Syracuse noise-punks Perfect Pussy, Massachusetts indie-rock up-and-comers Potty Mouth, Philly shoegaze types Nothing and alt-rap heat seekers Ratking round out the bill.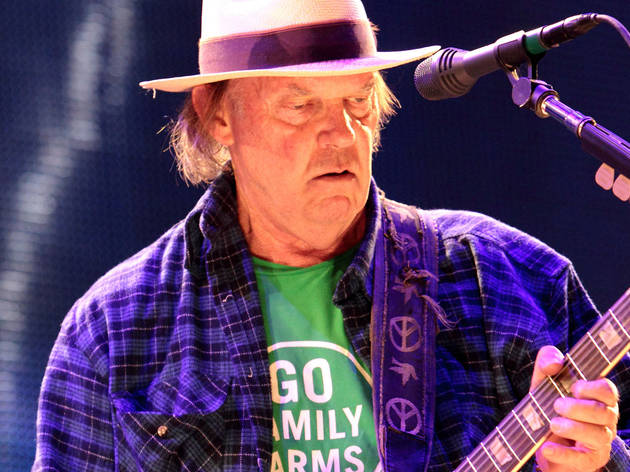 4/20
Photograph: Owen Sweeney/Rex/REX USA
Neil Young Every Neil Young fan knows that attempting to predict the iconic Canadian singer-songwriter-activist-raconteur-entrepreneur-visionary's next move is a futile exercise. He spent last year playing epic, mind-melting gigs with Crazy Horse, and in 2014, he's set to unveil his new high-end audio format, Pono. So it's only fitting that Young is reserving some time in between for a whole other type of gig: a series of should-be-rapturous solo shows at one of the swankiest rooms in town. Don't wait to snap up tix, folks—these could be life-changers.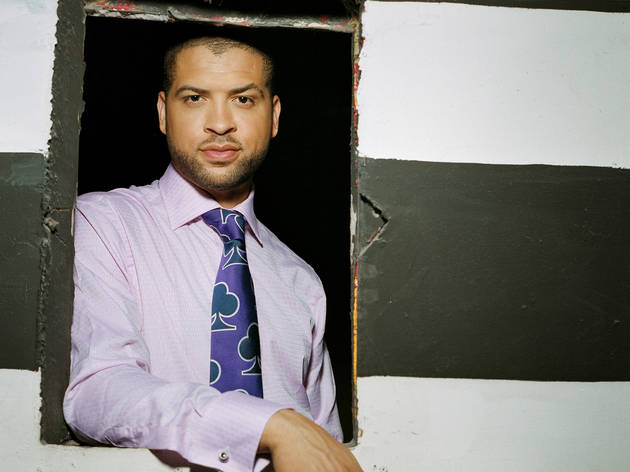 5/20
Photograph: Clay Patrick McBride
2014 Winter Jazzfest Here's wishing a very happy tenth birthday to this celebration of polyrhythmic syncopation. Highlights include a kickoff concert with Bobby Previte's Terminals, featuring John Medeski, Nels Cline and So Percussion (Jan 7 at 8pm), plus an anniversary fete for 75-year-old label Blue Note Records headlined by piano titans Robert Glasper and Jason Moran (Jan 8 at 8pm). Catch more than 90 groups and 400-plus performers, including the Dirty Projectors' Nat Baldwin, Darcy James Argue and the Revive Big Band, on Friday and Saturday at venues downtown.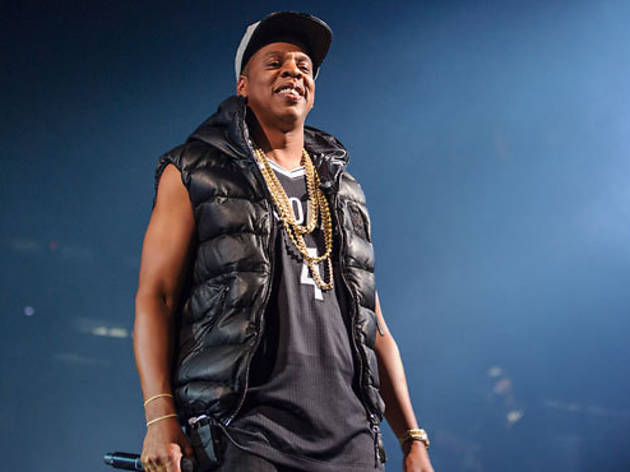 6/20
Photograph: Jon Klemm
Jay Z In between designing a holiday collection for Barneys, cutting his teeth as a sports agent, performing for six hours at a Chelsea art gallery and, well, just being Mr. Beyoncé, Hova found time to schedule a few shows in support of his latest album, Magna Carta…Holy Grail. Of course, the ubiquitous hip-hop star will play his home borough of Brooklyn before moving on to more far-flung arenas. Expect to hear new tunes like the artist-name-dropping "Picasso Baby" interspersed with killer classics like "Big Pimpin'."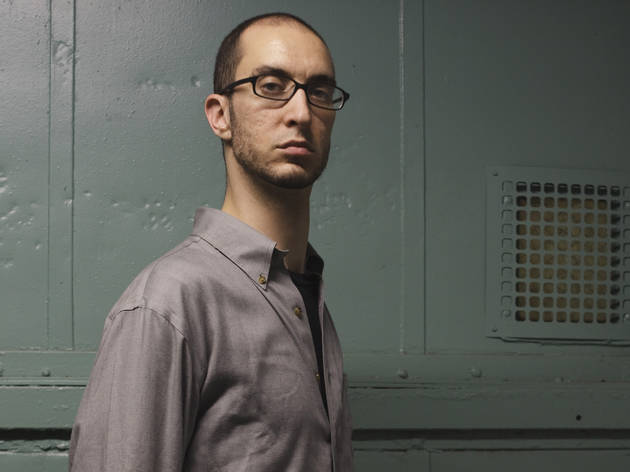 7/20
Photograph: Willie Davis
Steve Lehman Residency Prolific saxist-composer Steve Lehman has focused on the trio idiom during the last couple of years, but here, he returns to the octet featured on 2009's extraordinary Travail, Transformation and Flow. Expect to hear fresh Lehman works custom-built for the band—and slated for Mise en Abîme, a June release on Pi Recordings—which combine sleek, electronica-inspired rhythms with luminous horn arrangements and torrid soloing. Here, the Octet appears for five nights straight, from Jan 14 through Jan 18, followed on Jan 19 by HPrizm's Waves, a group led by Antipop Consortium MC High Priest and featuring Lehman, pianist David Virelles and bassist Henry Grimes. (Note that each show is a two-sets-for-the-price-of-one affair, with a Lehman Q&A in between the performances.)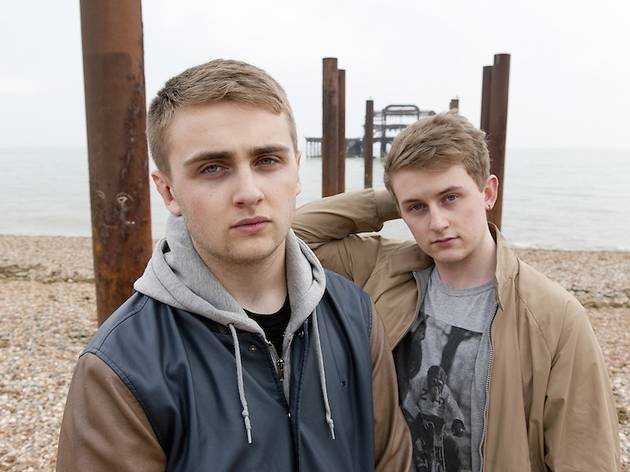 8/20
Photograph: © Scott Wishart
Disclosure + Vic Mensa + Samo Sound Boy Disclosure is currently riding a massive wave of hype, with critics and consumers reaching a rare consensus in pegging the duo's debut, Settle, as the best dance record of 2013. Believe the buzz: These young British brothers' sleek, soulful garage-house tracks are fresh and bouncy and could rouse a dance floor from the dead. Plus, reports from the road confirm that the Disclosure live experience is a guaranteed blowout. Hydrate well, people, and get ready to move.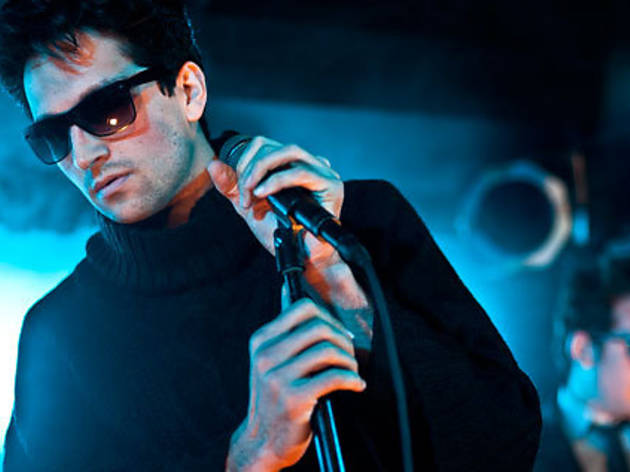 9/20
Photograph: Loren Wohl
Francis and the Lights Time Out's favorite enigmatic soul-pop auteur, Francis Farewell Starlite, surfaces for his first local gig in a good while. Expect to hear dance-commanding faves from 2010's outstanding It'll Be Better, as well as selections from Starlite's recent EP, Like a Dream, which found his singing and songwriting chops in typically deadly form. And don't even get us started on those sui generis dance moves.…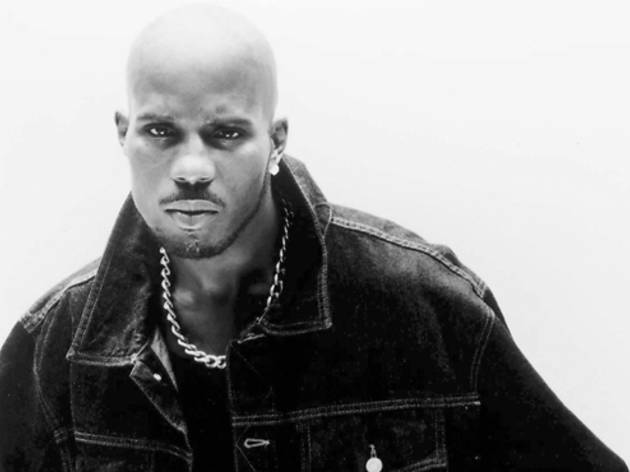 10/20
Photograph: Courtesy Live Nation
Masters of Ceremony with DMX + EPMD + Rakim + Naughty by Nature + Big Daddy Kane and more Some of the biggest names in old-school hip-hop from the '80s and '90s come together at Radio City for what's guaranteed to be a block-rocking throw-down.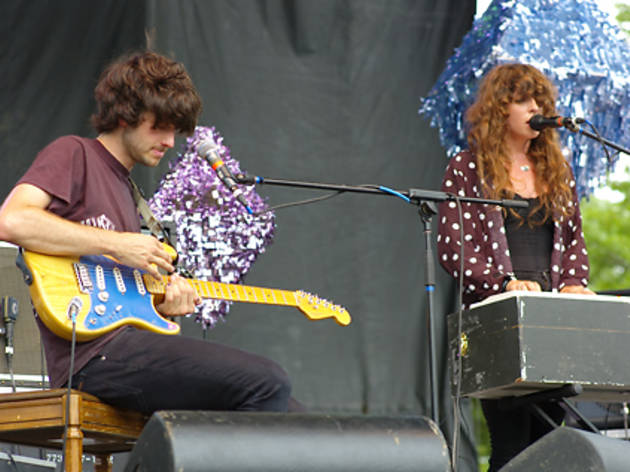 11/20
The Gene Clark - No Other Tour A critical disappointment and a commercial flop issued in 1974 and deleted two years later, No Other, former Byrds singer-songwriter Gene Clark's fourth solo album, eventually became a cult classic for its heady themes and lush folk-rock arrangements. Now, Victoria Legrand and Alex Scally of Beach House are expressing their passion for the LP with a tour featuring members of Fairport Convention, Fleet Foxes, Wye Oak and Grizzly Bear, playing Clark's album top to bottom.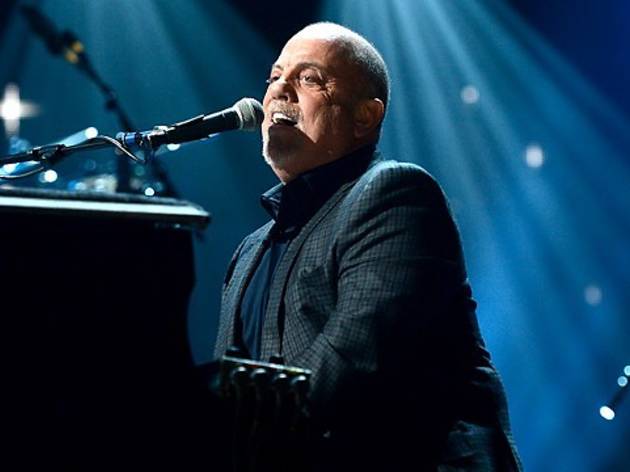 12/20
Photograph: © Kevin Mazur
Billy Joel Erstwhile angry young man Billy Joel—now an official Madison Square Garden franchise, like the Knicks and Rangers—is tacking on date after date in what's threatening to become an endless run. Because you had to be a big shot, didn't you, eh, Piano Man? (P.S. Welcome back.)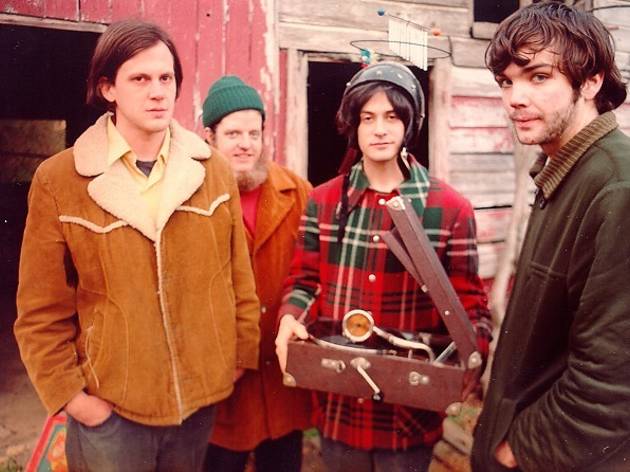 13/20
Neutral Milk Hotel If you've been wondering why that music-obsessive friend of yours has been marking off the days until the new year, here's why: After 15 years of near–radio silence, indie-rock Legends Neutral Milk Hotel are on an international tour, original lineup intact, that will bring them to NYC for five nights in January. Expect to hear hits off their 1998 magnum opus, In the Aeroplane Over the Sea, sung in frontman Jeff Mangum's trademark wail.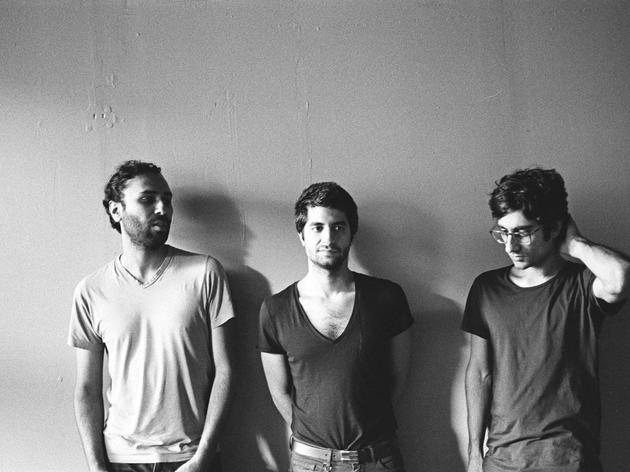 14/20
Photograph: Falkwyn de Goyeneche
Ecstatic Music Festival A festival that not only acknowledges but positively celebrates the erosion of stylistic boundaries and the rise of profligate collaboration, Ecstatic Music returns for a fourth year with a tantalizing lineup that includes groundbreaking acts like Dawn of Midi (Feb 1), Glenn Kotche (Feb 22), Saul Williams (Feb 26), Colin Stetson (Mar 22), Buke and Gase (Mar 26) and Man Forever (Mar 29). For a complete rundown, see ecstaticmusic.org.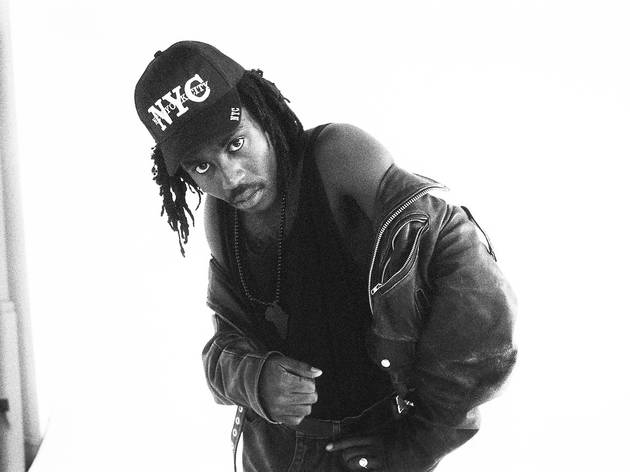 15/20
Photograph: Mark Stacey
Blood Orange At this point, ever-prolific Brooklyn-via-U.K. songsmith Devonté Hynes is probably best known as a superproducer to It stars such as Sky Ferreira and Solange Knowles. Here Hynes supports Cupid Deluxe, a recent LP under the Blood Orange moniker, and a godsend for fans of Prince, Sade and all manner of arty, '80s-centric R&B.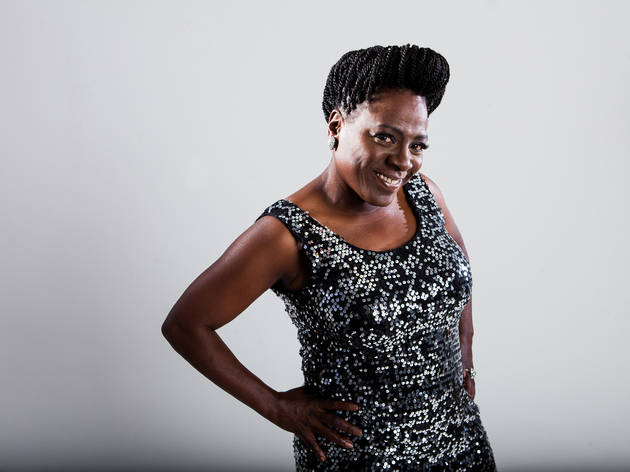 16/20
Photograph: Kyle Dean Reinford
Sharon Jones and the Dap-Kings Rejoice! The flagship act for the vintage-soul explosion of the past decade returns, following a wild 2013 that saw lead belter Sharon Jones sidelined with cancer, only to make a triumphant return at the Macy's Thanksgiving Day Parade. Here, Jones & Co. get down to business with a proper headlining gig in support of their promisingly titled new Daptone platter, Give the People What They Want. Get ready to shake, shimmy and shed tears of joy.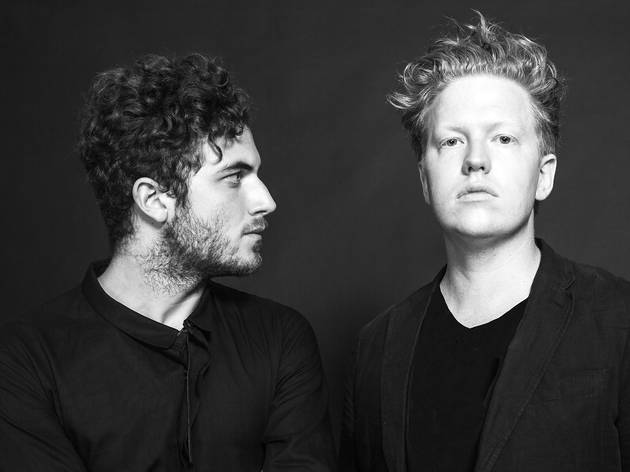 17/20
Photograph: Jed DeMoss
Darkside In a year packed with topshelf thinking-folks' dance music, Psychic—the debut LP from Darkside, the duo of young local beatsmith Nicolas Jaar and multi-instrumentalist Dave Harrington—still stands out from the pack. If that mesmerizing effort is any indication, you're in for chill, transporting progtronica excellence at this high-profile Billyburg gig.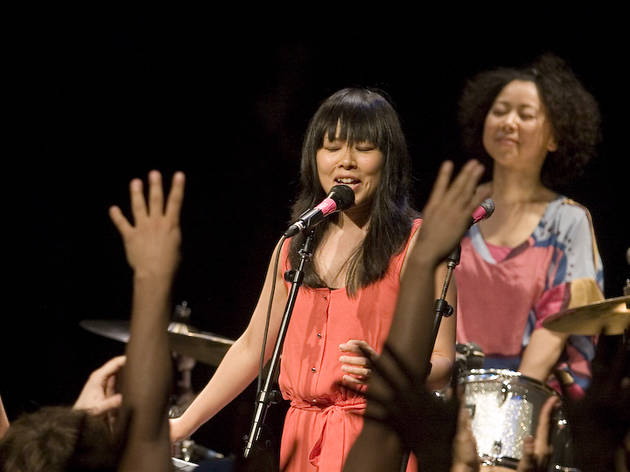 18/20
Photograph: Simon Brubaker
Cibo Matto After a decade-long hiatus, Cibo Matto, the sleek, playfully groundbreaking pop duo of vocalist Miho Hatori and keyboardist Yuka Honda, returned to action in 2011. Here, the pair finally celebrates its brand-new comeback LP, Hotel Valentine, which delivers that familiar anarchic quirk you know and love.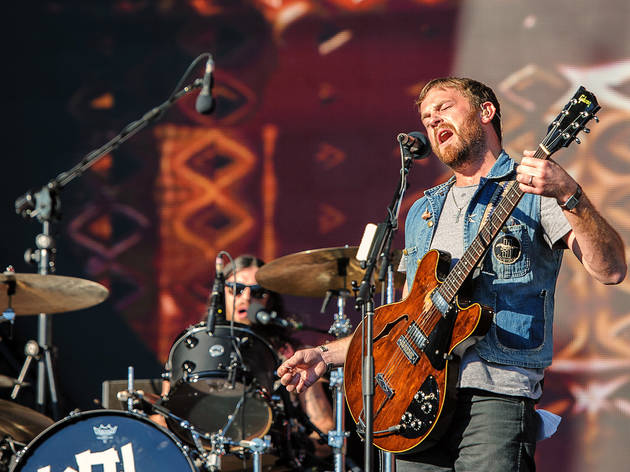 19/20
Photograph: Taso Hountas
Kings of Leon + Gary Clark Jr. Once a sweat-soaked garage band, Kings of Leon have made the transition to arena-rock stardom with their integrity basically intact. Bouncing into town on what they've termed their "Mechanical Bull" tour, the Nashville combo shows off songs from a new album by that name, with ubiquitous soul-rock singer-guitarist Gary Clark Jr. doing the opening honors.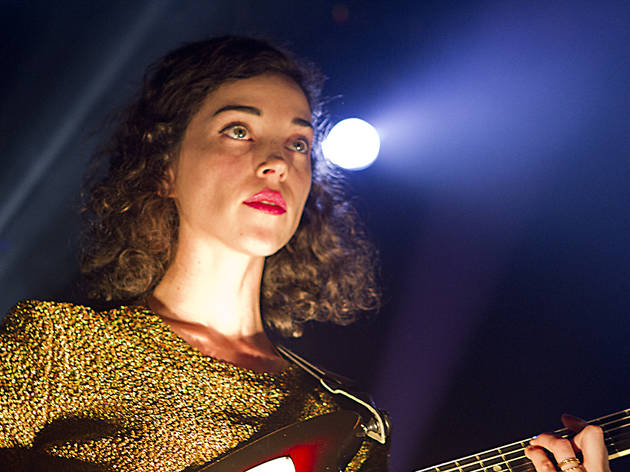 20/20
Photograph: Rory O'Connor
St. Vincent Anyone concerned that Oklahoma art-pop siren Annie Clark might one day temper her trademark perversity should be mighty relieved by her fifth LP, titled simply St. Vincent. Lead single "Birth in Reverse" features angular postprog ax work and droll lyrical sentiments ("What an ordinary day / Take out the garbage, masturbate") galore. Get an earful of the new material here, as Clark hits a big West Side room one day after the album's release.
Top 20 winter concerts
Check out our list of the most enticing gigs of the season, encompassing jazz, soul, indie rock, veteran singer-songsmiths and much more
If your New Year's resolution is to see more live music in 2014, this guide is going to come in super handy. Here, we run down the sweetest shows of the season, including our favorite annual jazz festival, the return of local R&B hero Sharon Jones, a triumphant NYE appearance from the Piano Man himself and, of course, a high-profile string of Hova gigs. Snap up tix now, folks, and we'll see you out and about!
RECOMMENDED: Full coverage of concerts in NYC