When it comes to good taste, you better believe the word of Alan Wintermute. As a senior specialist at Christie's, he has handled the discoveries, sales and auctions of countless crucial finds over his two-decade term, including Leonardo da Vinci's long-lost painting Salvator Mundi, which sold for a record–breaking $450 million in 2017. Wintermute is also one of the rare breed of New Yorkers who lives and works within the same few blocks, allowing him to explore the best dining, theater and opera in midtown. We asked Wintermute about his NYC routine.
Opulent lunch: Brasserie Ruhlmann
"I cannot bear having lunch at my desk, so I never, ever do that. I eat a proper lunch out every day of my life. I'm a real creature of habit, so I tend to go to the same places very often—usually, Brasserie Ruhlmann in Rockefeller Center. It's decorated entirely in the style of [designer] Émile-Jacques Ruhlmann. I go there pretty regularly, so they know me. I get a good table, and everyone's nice. I really like the hanger steak, with a side of creamed spinach and oysters and a glass of Malbec. It's a very good lunch."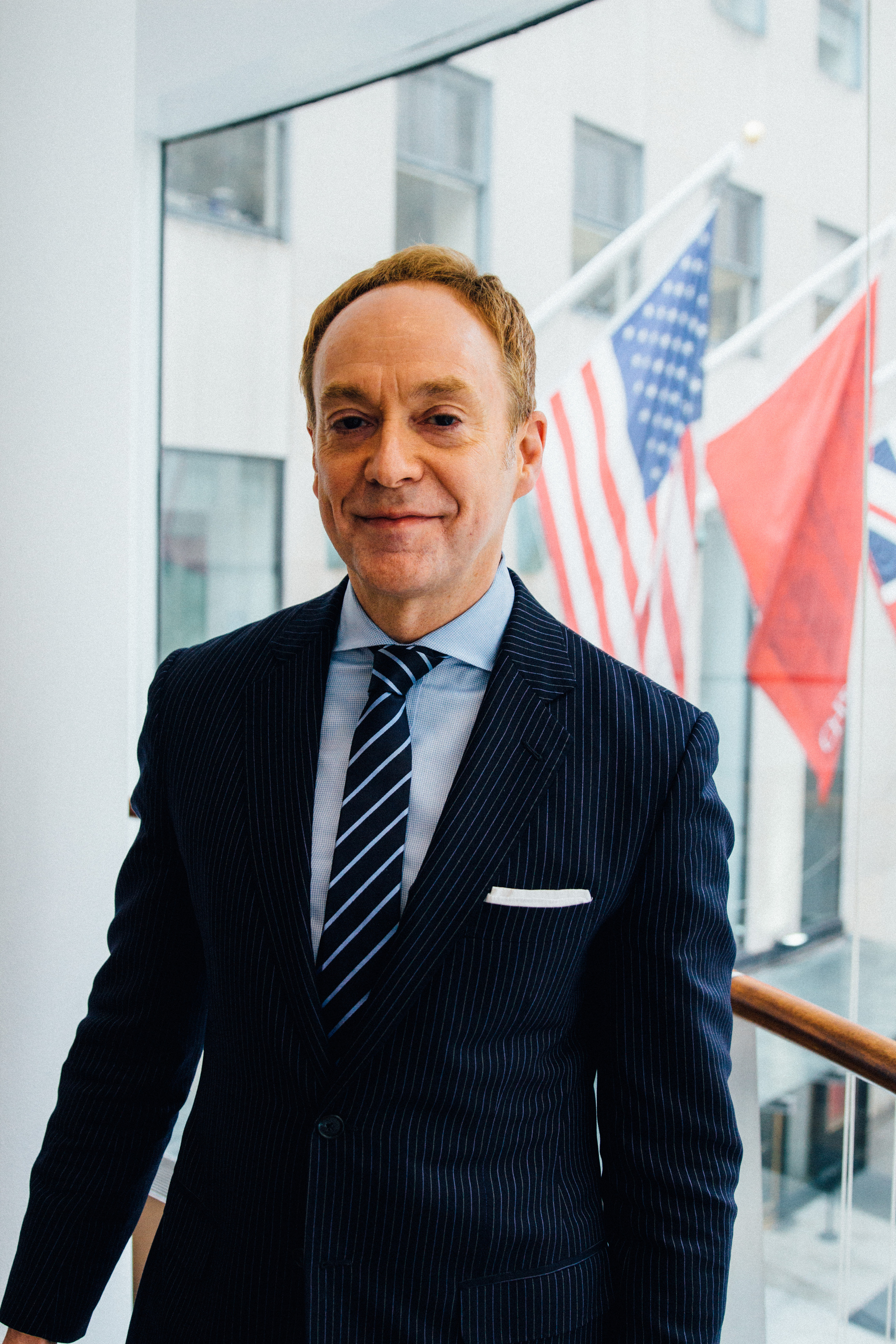 Photograph: Matt Bernstein
A posh quaff: Bar Room at the Modern
"I like to have a drink at the restaurant in the Museum of Modern Art. It's very elegant—you really feel like you're in New York. I imagine that if Dorothy Parker were alive, that's where she'd go now. It's chic and elegant and very modern, as the name would suggest, and they make a very, very good gin Gibson."
Dinner, Opera, Drinks: The Metropolitan Opera
"I go to the opera a lot. I like to have dinner at [the Met restaurant] the Grand Tier. It has excellent crab cakes. It's designed so you can eat a course during the first intermission, then come back for dessert and coffee during the second. The new production of Tosca is quite fabulous."
Best in show: The Waverly Gallery
"The new play by Kenneth Lonergan is wonderful. It's about an art dealer in her mid-80s who is losing her mind to dementia. It sounds grim and depressing, but it's really funny and uplifting, and Elaine May is great."
Gabriel de Saint-Aubin (1724–1780), The Private Academy, Oil on Panel, Photograph: Courtesy The Frick, Michael Bodycomb
Art fancy: The Frick Collection
"One of my favorite things in New York is this little painting in the Frick by an artist called Gabriel de Saint-Aubin, who is quite an eccentric 18th-century French artist. He's a fabulous draftsman who drew obsessively. He wanted to be a painter, but he wasn't terribly good at it. There's one in the Frick that isn't that great by the standards of its day, but it's sort of remarkable. The tiny little thing is called The Private Academy. It shows a young boy painting a nude woman. She's sort of flamboyantly, proudly, grandly nude. It's the sort of thing that, when you go to the Frick and see the great Vermeers and Rembrandts, you may walk past, but I think it's really wonderful."