Heads up! We're working hard to be accurate – but these are unusual times, so please always check before heading out.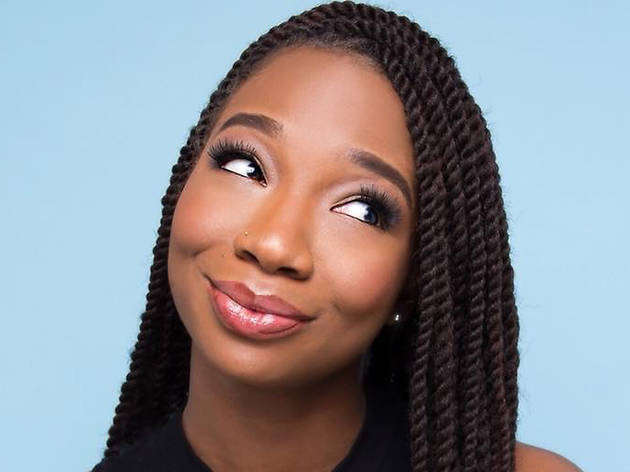 Stand-up and single mom Aminah Imani gives us her NYC hacks
The comedian and Wine Before Nine podcast host tells us about her favorite cheap thrills in New York
Aminah Imani is doing the most. When she's not hitting stages all over town with her merciless, self-deprecating stand-up, the very funny single mother braids hair in Harlem. In order to keep her schedule tight and her career banging, the host of the Wine Before Nine podcast has developed quite an extensive map of the best deals around town for her and her son. We asked the proudly frugal pro about her favorite spots for stand-up sets, eats and partying hard in NYC.
Free Pass: Cool Culture Card
"The card can get you into just about any attraction for free. We've been to the New York Botanical Garden, Central Park Zoo and most of the museums. All of those places have a day when people can come and not pay, but we can go any time—with family—for free. My son is four, so it's a really good thing for us. Our favorite spot is the Central Park Zoo. It's not too big; the Bronx Zoo is mad big—hiking big. But Central Park is small enough for you to see the animals and then sit and have a picnic."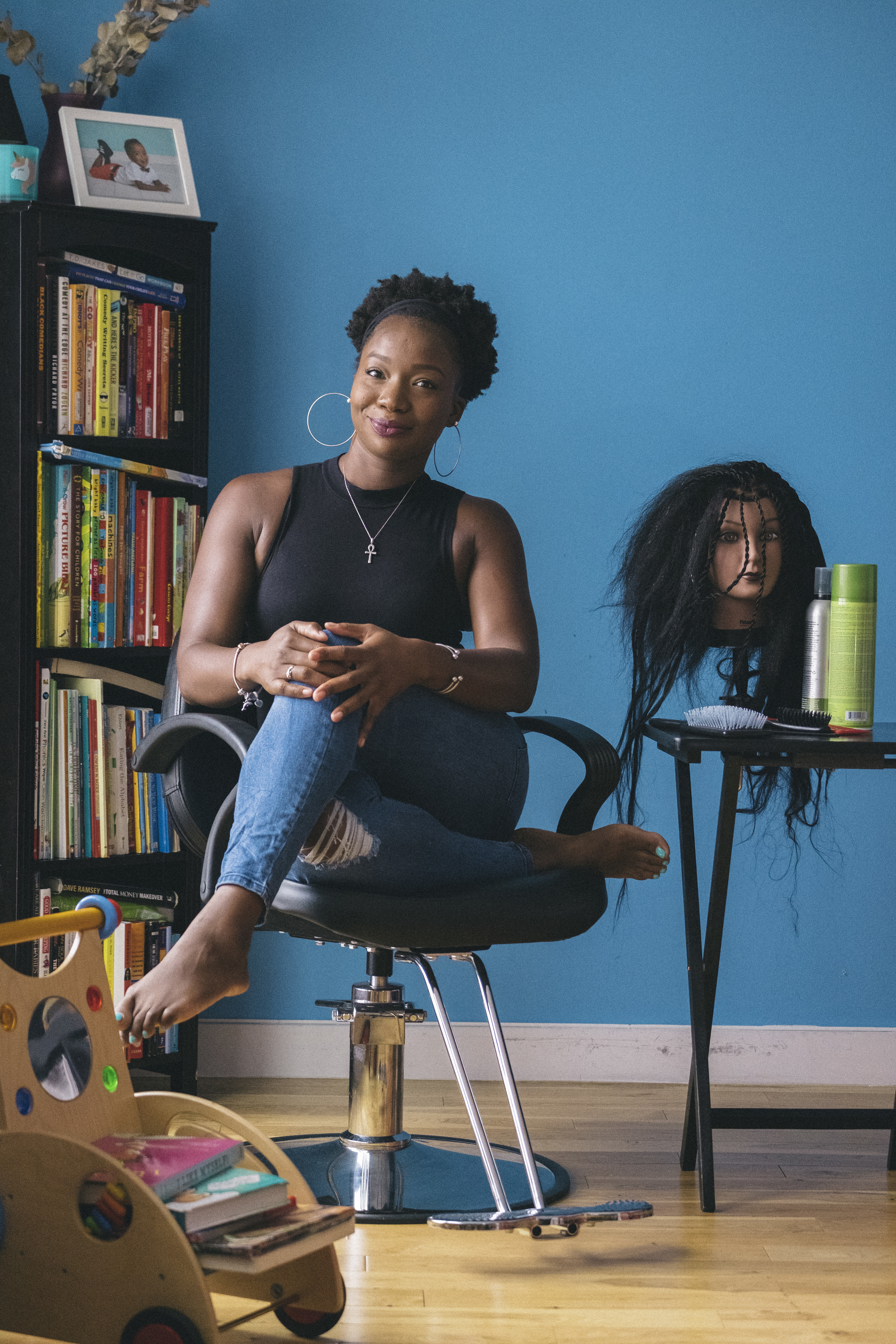 Photograph: Samantha Bloom
Stand-up spot: After-set bites: Empanada Mama
"If you don't know Empanada Mama, I'm very disappointed in you. It's my favorite spot in New York City. I'm very sensitive, so when I bring people there and they don't enjoy it, they're never going anywhere else with me. [Laughs] You're dead to me, okay? They have the best empanadas; my favorite one is Viagra (shrimp, scallops and crab). I used to work nearby, and they knew my name. They'd answer the phone like, 'Hi, Aminah!,' and I'd be like, 'What's going on?' But I later found out that they have a system where the number pulls up my name. Technology."
Wild night out: Shrine
"I'm not going to lie to you: I'm a fan of the Shrine. This whole situation is about to be full-blown Harlem. It's an old spot. It's Afrobeat, hip-hop music—and people actually dance. But we're definitely having a good time there. If my friends are like, 'We we want to party,' I'm like, 'Listen, it ain't a place for stilettos and body-con dresses. Put your booty shorts on and a little tank top, and we gon' go sweat it out and have a good time.' "
Stand-up spot: Creek and the Cave
"I love the Creek. It's super-supportive of the comedy community. If you need to run an hour or half-hour there, they will welcome you and promote it on their website. They have tons of mics and do major events to bring together comics from all over NYC."
Brunch essential: Calle Ocho
"They have unlimited sangria, and it's not just one type of sangria—they make up shit, like rose-petal sangria. It's so good. They're actually very popular, so you have to get a reservation. If you don't, they put you in this little futon area that's real disrespectful."
Wax Hack: Uni K Wax Studio
"I get waxes all the time there because they give you series passes—so you buy 10 and get two free or you buy six and get one free. I've been going to the Upper East Side one—without a doubt, hardcore—for four years. Same wax lady: Shout out to Angela; That's my homegirl. I save at least $60 a year."
Get to know NYC
Suffice it to say, NYC is home to the greatest artists, club kids, DJs, drag queens and personalities the world has to offer. So we asked some of our favorites about their most beloved things to do in NYC, from low-key thrift shopping to all-night partying. Heed the masters!