Heads up! We're working hard to be accurate – but these are unusual times, so please always check before heading out.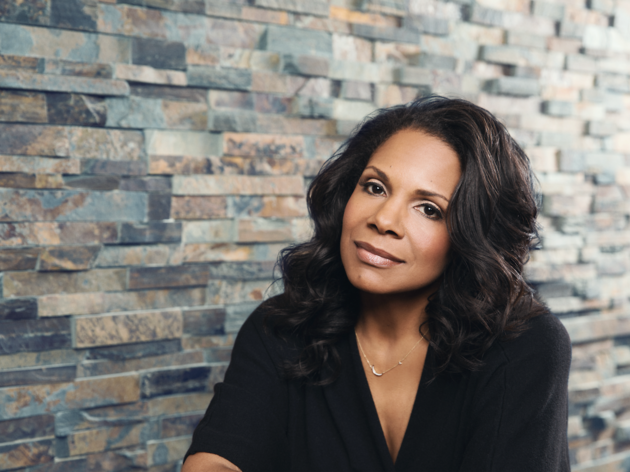 Broadway star Audra McDonald on how she plans to spend summer in NYC
The Broadway Queen continues to stun during what may be one of her most intimate stage roles to date
Broadway Queen Audra McDonald has an impressive trophy case that contains two Grammys, an Emmy and a record six Tony Awards, among others. So, yeah, her unparalleled talent, both on screen and onstage, has not gone unnoticed. The equal-rights and homeless-youth activist continues to stun during what may be one of her most intimate and vulnerable Broadway roles to date: a star turn as Frankie in Terrence McNally's Frankie and Johnny in the Clair de Lune (frankieandjohnnybroadway.com, through Aug 25). What may still be unknown? That the monumental songstress despises shopping and would rather celebrate her success with Domino's than rubbing elbows in a ritzy restaurant with New York's elite. We chatted with the actor about where she plans to spend her summer in the city (aside from Broadhurst Theatre, of course).
Postshow Haunt: Sardi's
"Since our theater's right across the street, we've just been falling into Sardi's and going upstairs to the bar. Lately, I've been drinking Maker's Mark, neat."
Shopping alternative: Rent the Runway
"I hate shopping; it's overwhelming. I don't like trying on things, so I shop online. For events, I do Rent the Runway. It has a store in the city that has been very helpful for me."
Advice for Activists: Covenant House
"One of my causes is homelessness and homeless youth. I carry cards that have the name and address of Covenant House. If you see a youth on the street that looks like they need help, you can give them one of those cards. It tells them where to find it. You can also carry clean socks; that's the No. 1 requested item from homeless people. Something as simple as that can make all the difference."
Favorite Summer spot: Inwood Hill Park
"I'll be spending time in Inwood Hill Park, which I've already done a few times, but I'm excited to do more of that. Once I finish a Sunday matinee, if it's still daylight, I like to sit in a lovely restaurant that has outdoor seating and have a glass of wine, a little nosh and just watch people go by."
Guilty Pleasure: Domino's
"My real go-to is the antithesis of glamour. After the Tonys—or anytime I'm all dressed up—the only thing I want to do afterward is to get a thin-crust pizza from Domino's."
Theater Etiquette: Backstage politeness
"If you're someone who is going to go backstage after seeing a show, be very aware of the fact that, whether you liked what [the actors] did or not, they have just opened up their hearts and souls and poured them out onstage. You need to say, 'Thank you so much for your performance.' That is so important because you are getting these performers at their most vulnerable."
Best Place to ogle talent, other than Broadway: The subway
"I've seen a guy playing a sitar. I've seen the young kids that come into the subway cars and say 'What time is it?' and start break dancing and flipping in the car. That's where the true beauty and the raw talent is."
Want more My New York?
Suffice it to say, NYC is home to the greatest artists, club kids, DJs, drag queens and personalities the world has to offer. So we asked some of our favorites about their most beloved things to do in NYC, from low-key thrift shopping to all-night partying. Heed the masters!