Heads up! We're working hard to be accurate – but these are unusual times, so please always check before heading out.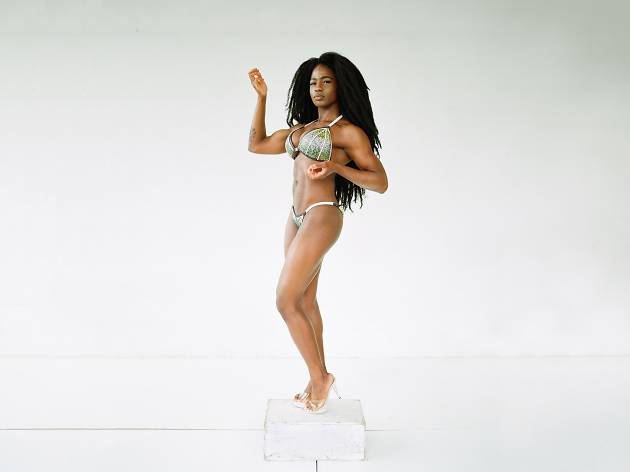 My New York: Ludnie Faustin, bodybuilder and trainer
Trainer, bodybuilder and competitor Ludnie Faustin tells us about her favorite spots to train, eat and shop in NYC
"I'm never going to blend in," says former Miss Belgium and World Beauty Fitness & Fashion competitor Ludnie Faustin, and we couldn't be happier. We asked the bodybuilder, fitness model and personal trainer where she works out, shops and lets loose for her sacred weekly cheat meal.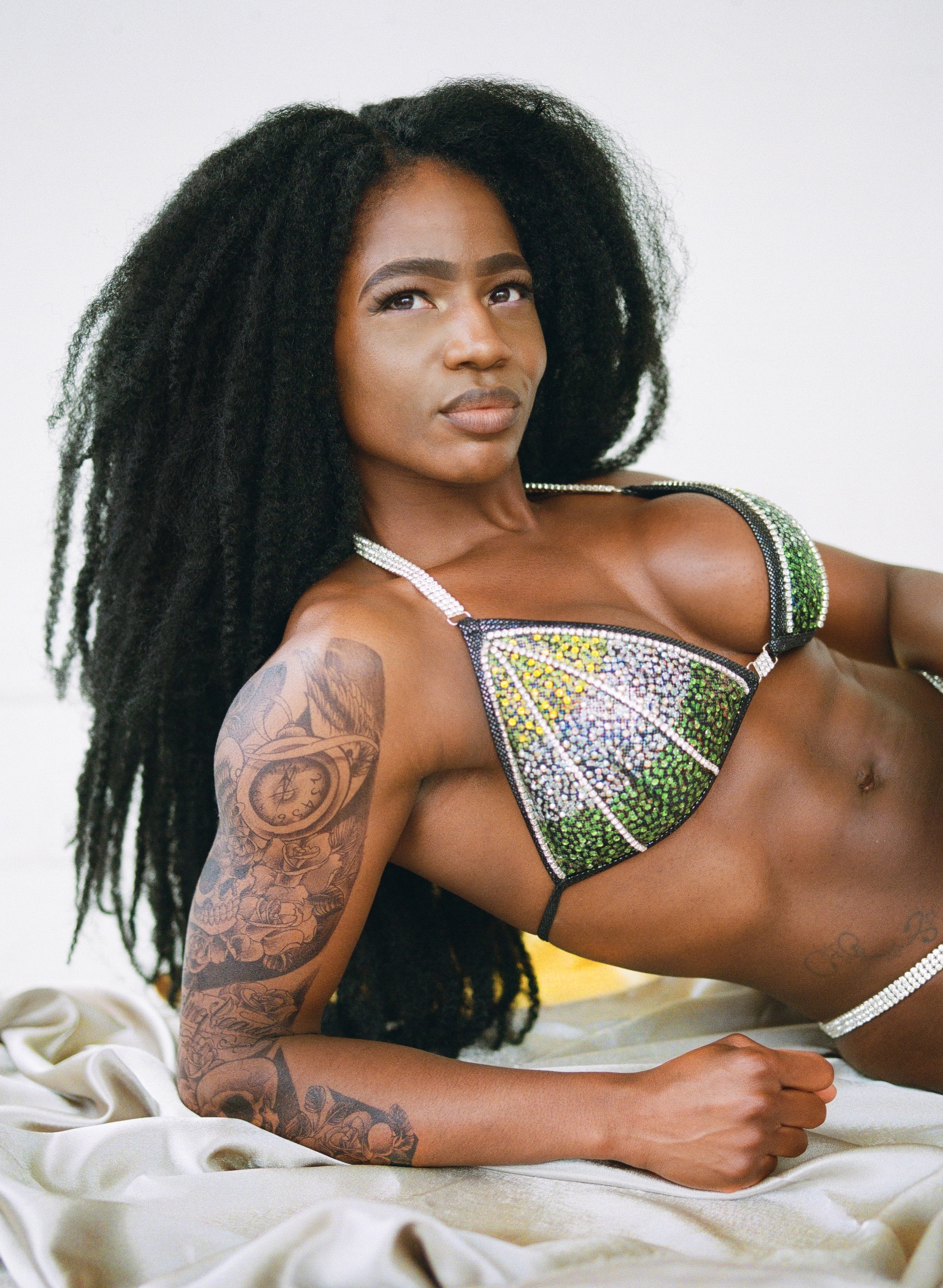 Photograph: James Emmerman
Workout spot: Complete Body, Chelsea
"I work out at this gritty, old-school, grungy bodybuilders' gym. But it's so good: Everybody there is a powerlifter or a bodybuilder or just hardcore. It's a no-frills gym—it's no Equinox, it's just rough. I was a little hesitant to bring my clients there because I assumed that they wanted something more glitzy or something with eucalyptus towels, right? But they love it."
Cheat-day indulgence: Gemma
"I work out every day, so when I eat a cheat meal, I'm not going to deprive myself. I'm a brunch person, and Gemma has amazing brunch—anything that caters to my obsession with French toast, I'm there. I try to save my cheat day for Saturday or Sunday brunch."
Shopping fix: Crossroads Trading Co.
"I'm getting over being self-conscious. I didn't used to show my body a lot, believe it or not. I like to show my body onstage, but that's it. This past year, I realized that I'm never going to blend in. But I've found that I love thrifting. I go to Beacon's Closet and Buffalo Exchange, but I really love shopping at Crossroads: It's hit or miss, but you have to go. If you go one day and you go the next day or even that afternoon, you'll find something completely different from when you were there the day before or that morning. It's just unique."
Outdoor break: Governors Island
"This year, I'm making it a point to go to Governors Island a lot more. I want to throw on some sneakers and a halter top and go there with food to lounge out and relax. I like it there because not many people know about it or want to hop on the ferry just yet."
Healthy eating: Eva's Kitchen
"It's an unassuming, inexpensive restaurant that serves anything from lentil soup to falafel burritos. It definitely caters to the bodybuilding family, with an extensive supplement shop in the back. The woman working that part of the store is a professional bodybuilder herself, so she's well equipped to answer all the supplement questions you have."
Train with Ludnie Faustin this summer!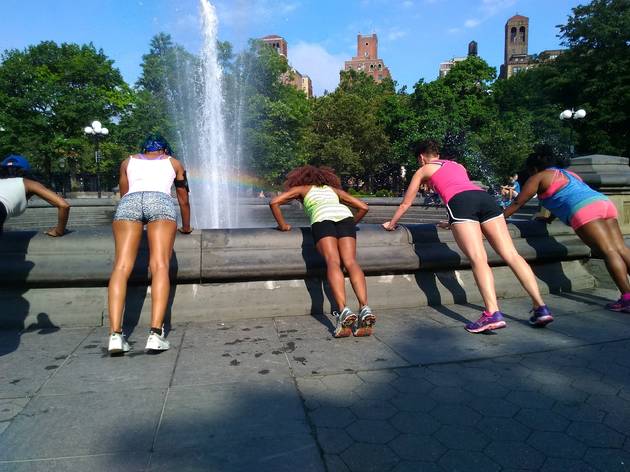 Pro trainers Ludnie Faustin and Joe Hannon melt your body into shape at this intense, high-energy weekly training session in the park. Join a lively group on Saturday mornings for cardio and resistance training in the sunshine. Eventbrite link updates every week. Embrace the pain.