As some iconic NYC theaters close (we salute you, Union Square Regal!), others set up shop in this great town of ours, hoping to draw folks back into the magic of the movies.
Case in point: Look Dine-in Cinemas, the dinner-and-a-movie proposition that has just signed a 15-year lease to open its first New York City location at 625 West 57th Street, right by 11th Avenue.
The eight-auditorium, 25,000-square-foot theater inside the visually astounding triangle building in Hell's Kitchen was formerly occupied by another cinema, Landmark at 57 West. The latter destination closed in 2020 after a mere three years in business, making the upcoming launch even that much more interesting and surprising.
"Look believes in the power of cinemas as a force for good, to bring communities together through its showmanship, luxury dine-in experience, an amazing bar, diverse content and support of the creative community," Brian Schultz, the CEO of Look, said in an official statement about the news. "[625 West 57th Street] connects us with an exciting community of film and food lovers that we are excited to welcome into our family."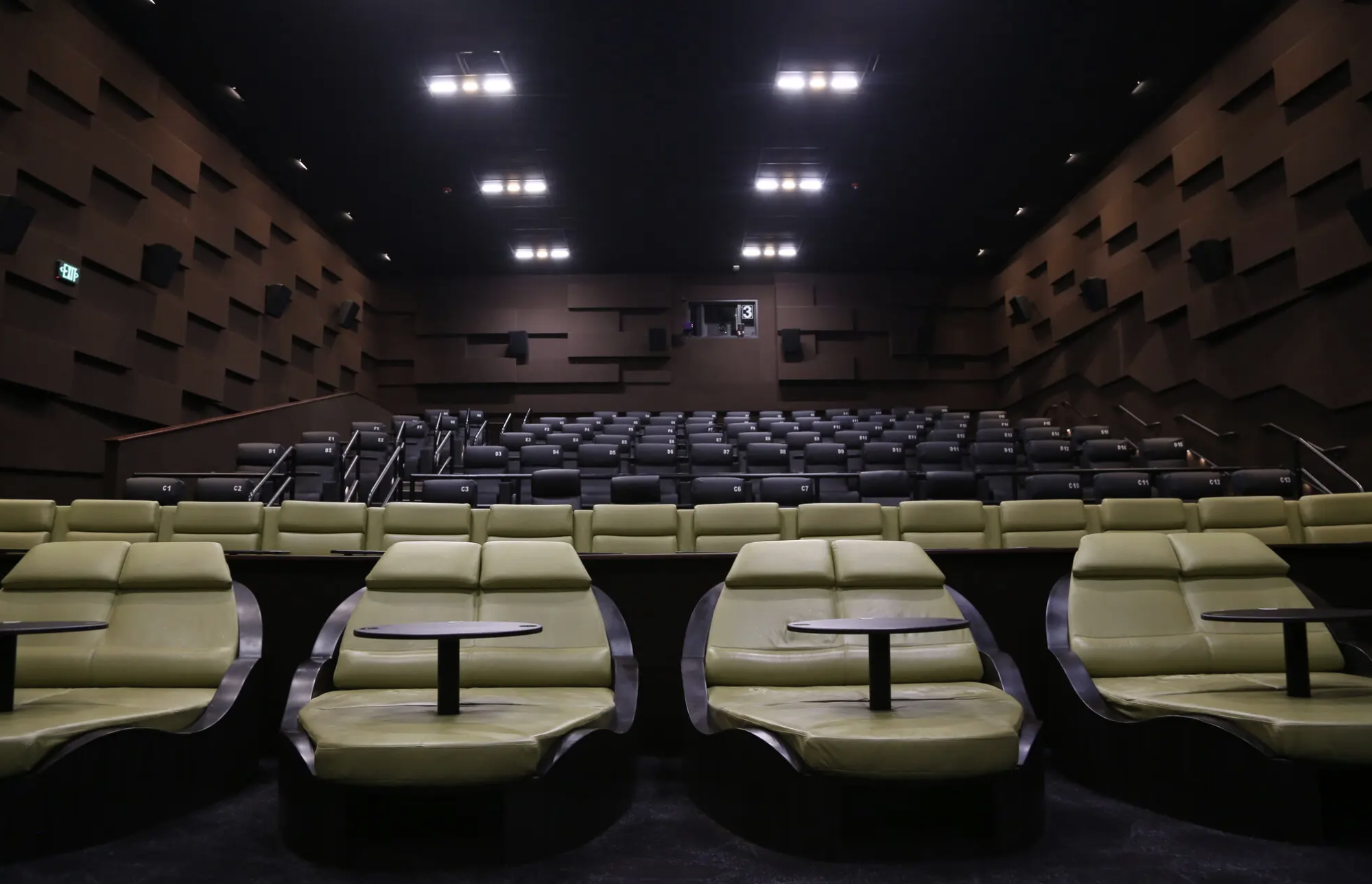 According to the New York Times, the new theater will differ from other dine-in ones around town by offering a more high-end experience all around, complete with on-site waiters.
"This isn't theater snacks—this is really food," Schultz said to the outlet. "This is dine-in 2.0, because the industry has to compete with people being on the couch. How we execute the concept creates an entertainment experience that's communal. That's what people are yearning for after being isolated for two years."
Even more specifically, six out of the eight auditoriums on premise—which are all scheduled to open by this summer—will feature slide-away tables that patrons will be able to get rid of once they're done munching on dinner.
The remaining two rooms will function as more "traditional" movie houses: once the lights go down, servers will no longer be allowed inside.
Whether the effort will be a successful one is yet to be seen, but one thing's for sure: we are delighted to hear that some people still believe in the power of, and demand for, movie theaters.