Chef, restaurateur and sommelier Hemant Bhagwani's hospitality experience spans the globe, including as owner/operator of Toronto's Goa Indian Farm Kitchen, Popa Burmese and 35 more spots in Canada. This month, Bhagwani opens his first NYC restaurant in Tribeca.
Goa New York will occupy Leonard Street's former Tetsu space with a beautifully vibrant new look. A work by the artist Ankon Mitra titled "The Dance of the Peacocks" is suspended from the cobalt blue ceiling near the entrance. Another sculpture reaching up from the first of Goa New York's two floors "is inspired by the famous century-old banyan tree in Arambol, Goa that attracts visitors from around the world for yoga and meditation," according to a press release. And lovely wildlife tableaus cover wallpaper throughout the seating areas.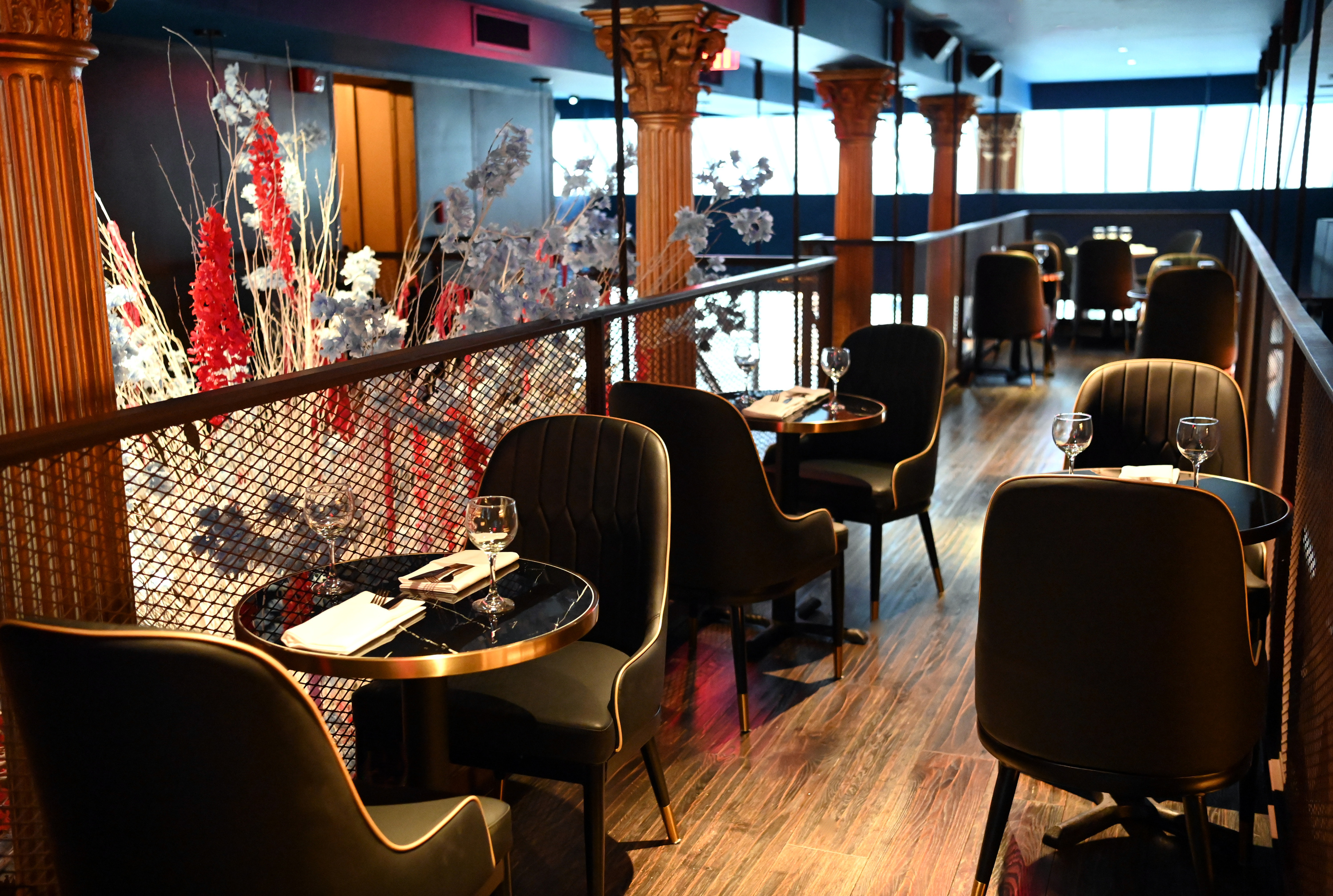 A recent cookbook research trip through India "served as one of the inspirations for the restaurant, which is not strictly Goan in cuisine but offers a taste and feel of modern India today," the release reads.
When it opens on February 10, Goa New York will serve a truncated version of its full menu, which is expected to fill out in the days that follow and include vindaloo-glazed short ribs, Goan prawn curry, lamb merguez biryani and charcoal-grilled "legendary lamb chops," which reps say Bhagwani has been serving across locales for two decades. Beer and wine will be available in the beginning, joined later by cocktails.
Goa New York will open for reservations and drop-ins at 78 Leonard Street on February 10.