Japanese artist Yayoi Kusama's artwork, including her famous Infinity Mirror Room, is returning to NYC this summer!
Starting May 11, her latest works will be on view at David Zwirner, spanning its galleries at 519, 525 and 533 West 19th Street, including new paintings, new sculptures featuring her signature pumpkins and flowers, and a new Infinity Mirrored Room.
Titled, "Yayoi Kusama: I Spend Each Day Embracing Flowers," it will be her largest exhibition to date and will make 10 years since her first exhibit with David Zwirner, according to the gallery.
RECOMMENDED: Celebrate 50 years of hip-hop with these NYC events and exhibits
Kusama fans will remember the massive exhibit at the New York Botanical Garden in 2021, which took over with giant sculptures, an Infinity Mirrored Room and a gallery of older works, but also the first time the Infinity Mirrored Room took NYC by storm in 2017, causing people to queue up around the block.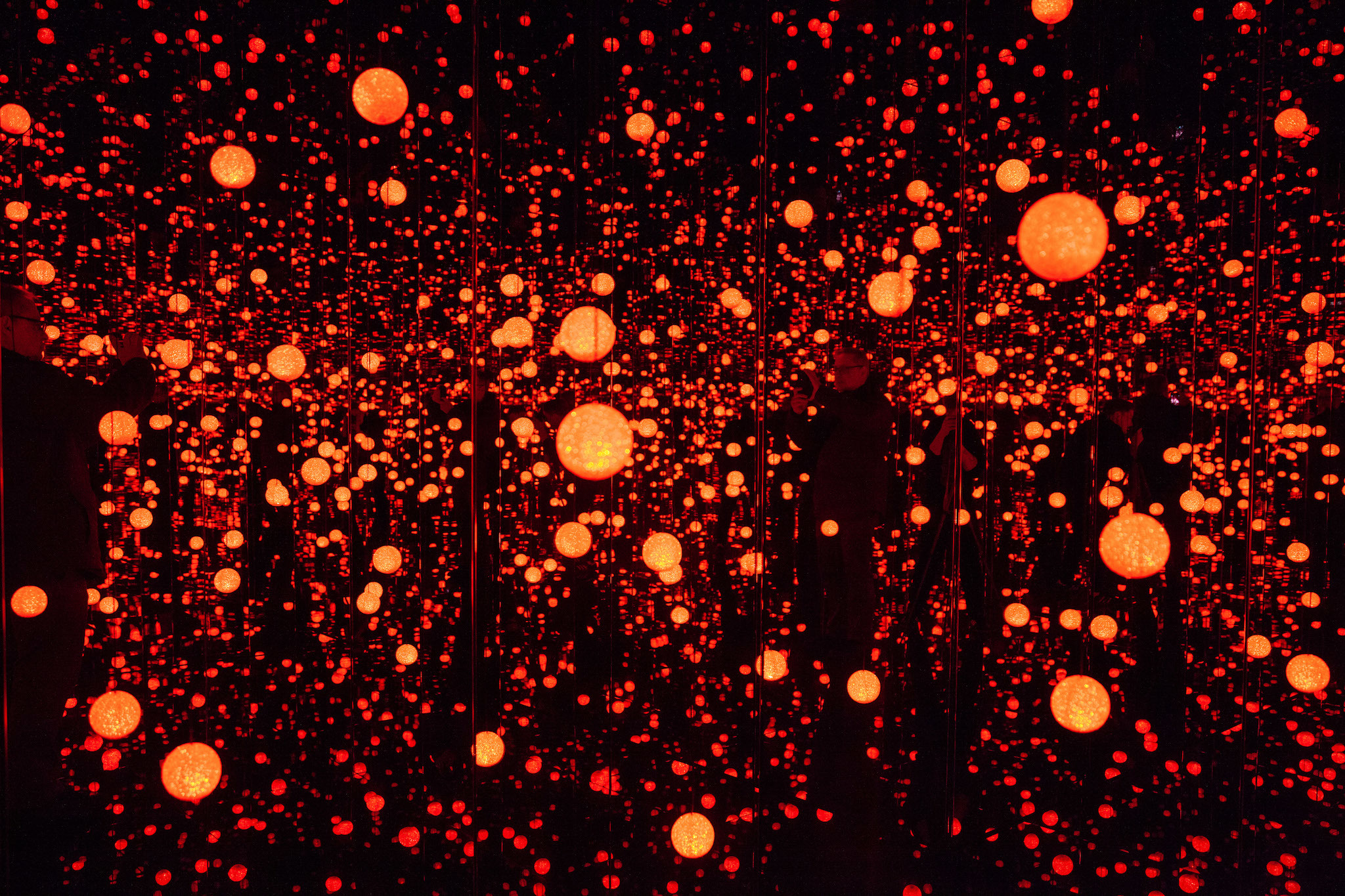 Luckily, Kusama's work can now be seen for free in the new Grand Central Madison—she created a mosaic for the space that opened earlier this year.
Louis Vuitton on Fifth Avenue this winter installed a life-like robot version of the 93-year-old artist inside the shop's window that appears to be painting one of her famous spots.
So if you haven't had enough of Kusama, be sure to sign up on David Zwirner's site for updates and "a chance to skip the line."