Back in 2019, Steven Kay, the owner of Mel's Burger Bar started thinking about converting an underutilized space inside the Upper East Side location of his burger chain into a speakeasy. At the same time, Kay began experimenting with sous vide cooking, the French culinary process that involves vacuum-sealing foods in bags that are then cooked inside water baths at very precise temperatures.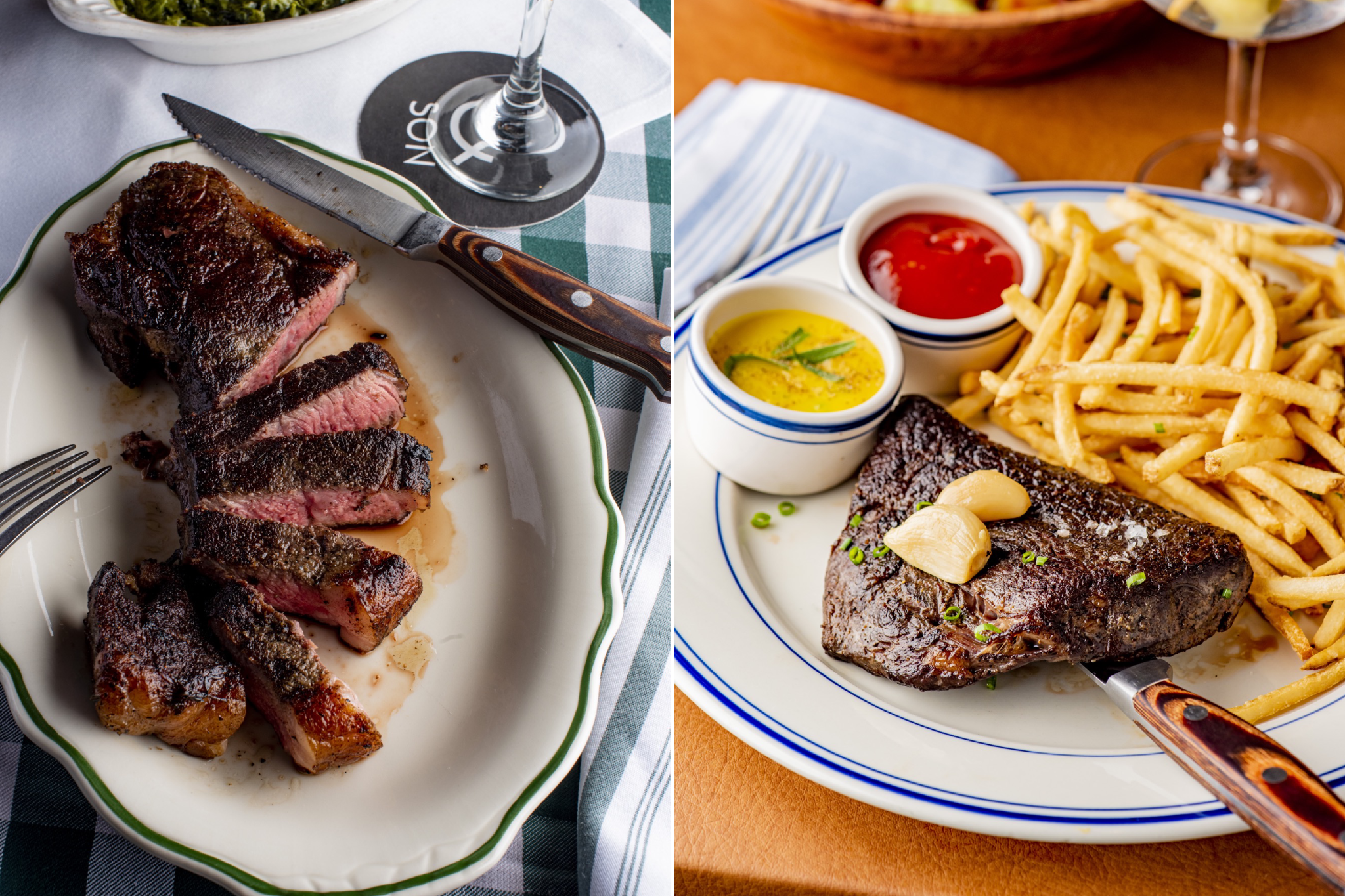 "One night, my son said we should be serving the steaks I was cooking for the family at our restaurants," remembers Kay. "In that moment, we decided to combine the speakeasy concept with the sous vide steaks and the 'steakeasy' was born."
& Son, a clear reference to the origins of the concept and a "natural progression" to the name Mel's, immediately began focusing on top-notch prime steaks and craft cocktails—until the COVID-19 pandemic entirely upended the city's gastronomic scene and forced the owners to shutter the space a mere 18 months after opening.
Fast-forward a few years and & Son has been officially revived as, once again, a steak speakeasy—this time at its own address inside a 190-year-old Greenwich Village townhouse at 62 West 9th Street by 6th Avenue.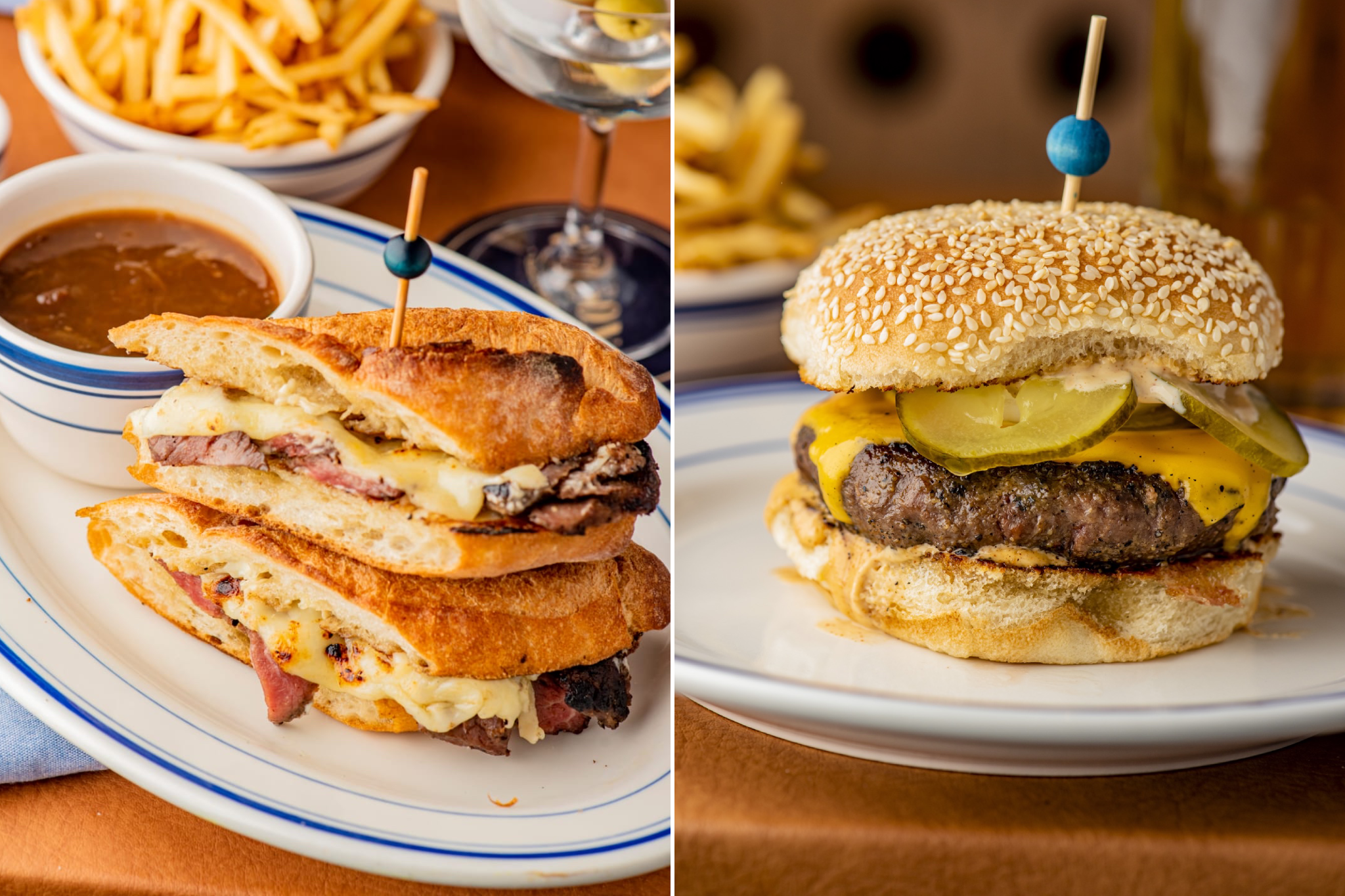 "As our name suggests, this is not your father's steakhouse," says Kay. "By employing sous vide cooking techniques to our cocktails and steaks, we offer a modern, world-lass dining experience over two floors."
Guests are invited to choose among three types of steak, each one cooked sous vide, seared in a cast iron skillet and served with a signature Bernaise sauce. Other options include a wild striped bass and a vegan steak with garlic confit in addition to various appetizers and sides.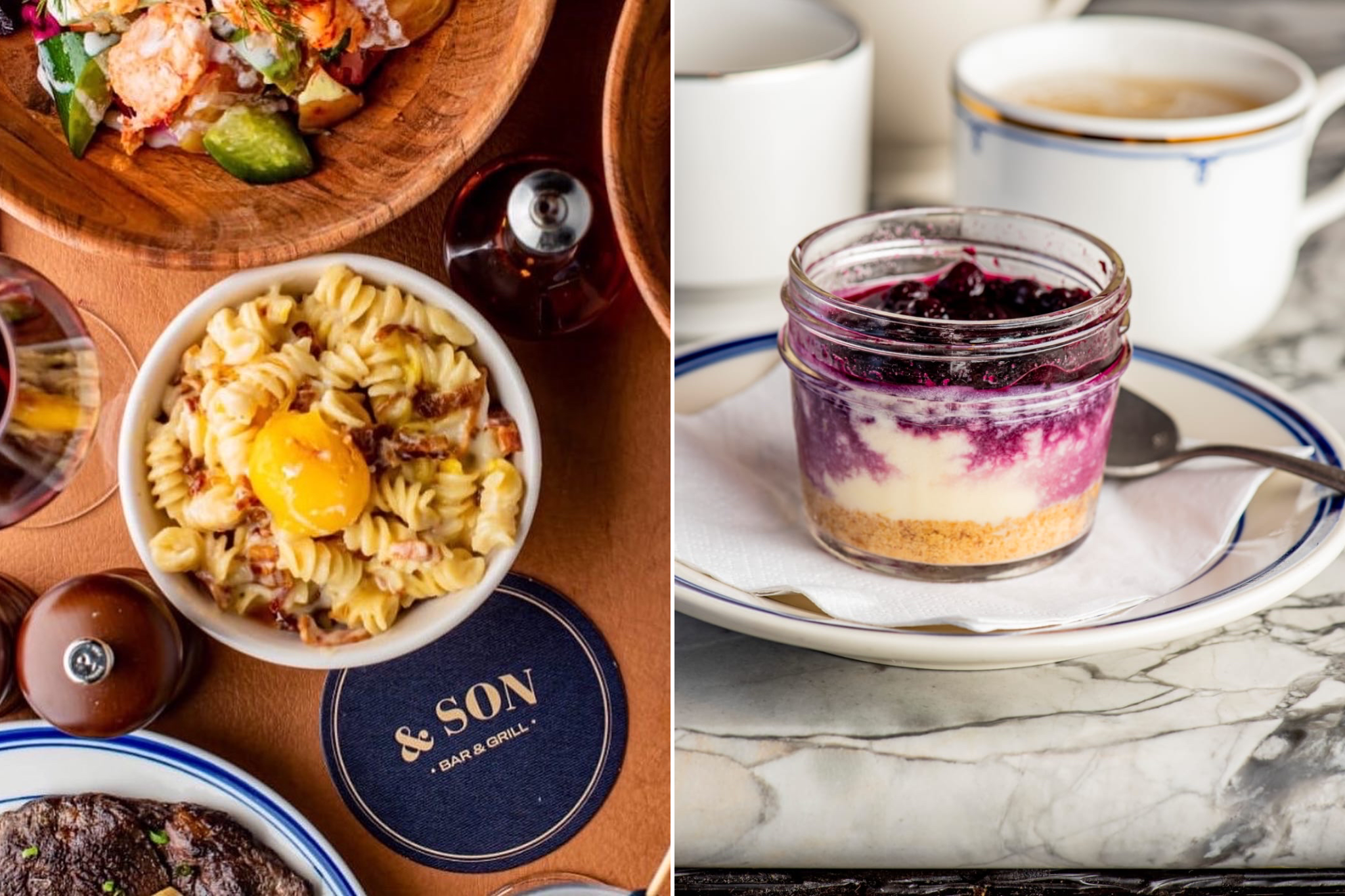 Cocktail wise, classics will pair perfectly with the meats—Old Fashioneds and Martinis, to be specific, which share menu space with house-brewed beers, wines and a number of other cocktails.
What's better than a steak and a cocktail on a cold winter night?