Indigenous plants will fill The Morgan Library & Museum's garden this summer, complementing an exhibit on Lenape teacher and herbalist Nora Thompson Dean.
Officials from The Morgan announced the upcoming exhibit today, along with a dozen other thought-provoking shows coming to the Murray Hill museum this year. Mark your calendar for these upcoming exhibitions.
RECOMMENDED: The world's first writer was a woman and this new exhibit at The Morgan celebrates her
To create the exhibit on Indigenous heritage, The Morgan is partnering with the Lenape Center, a Manhattan-based arts, culture and community center. This summer, native plants such as amaranth, Lenape squash and pumpkins will begin blooming in the museum's garden. Inside the museum's rotunda, visitors can explore the life of Nora Thompson Dean, "a Lenape elder who devoted her life to maintaining and sharing Lenape culture, language and knowledge, including knowledge about the natural environment of Lenapehoking, the land on which the Morgan is located," said Sal Robinson, a curator at The Morgan. Dean was one of the last fluent speakers of Lenape.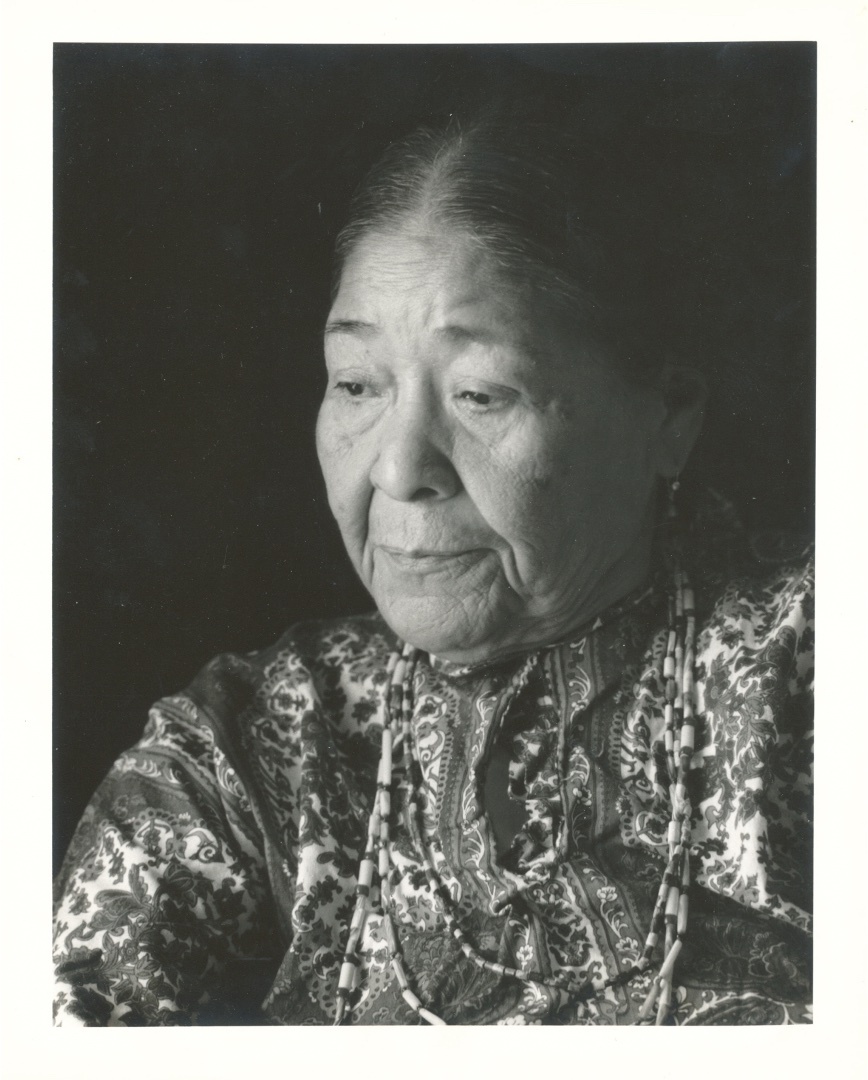 Dean (1907-1984), who was born in Oklahoma, made many visits to Lenapehoking, the ancestral lands of the Lenape (an area that encompasses most of New Jersey, southern New York and eastern Pennsylvania). Manhattan is at its center.
"Beginning and 1609, Lenapehoking experienced genocide and the environmental destruction and exploitation under settler colonialism," Joe Baker, executive director and co-founder of the Lenape Center, said. "Since the 17th century, Lenape people were forcibly removed to areas across the United States and Canada."
There are now federally recognized Lenape nations in Oklahoma, Wisconsin and Canada, places where displaced Lenape people now live.
"The consequences of this history are still being felt today," Baker said. "A continuance of Lenapehoking is paramount to the restoration and life ways of Lenape people."
The exhibit will include Dean's letters and photographs as a way to explore her teaching, especially the knowledge she shared about the role of plants and planting in the Lenape worldview. Music by native composer Brent Michael Davids will accompany the exhibition. The show will be on view from June 6-September 17.
Here's what else is coming to The Morgan this year
Uncommon Denominator: Nina Katchadourian at the Morgan
Featuring favorite objects from The Morgan's curators.
February 10 through May 28, 2023


Entrance to the Mind: Drawings by George Condo in the Morgan Library & Museum
Explorations of "psychological Cubism" through drawing.
February 24 through May 14, 2023


Claude Gillot: Satire in the Age of Reason
Seventy drawings showcasing satire in the early 1700s.
February 24 through May 28, 2023


Sublime Ideas: Drawings by Giovanni Battista Piranesi
See these drawings with a love for Italian cities by one of the greatest printmakers of the 18th century.
March 10 through June 4, 2023


Blaise Cendrars: Poetry is Everything
Focusing on the poet's career as a significant protagonist of the European avant-garde.
May 26 through September 24, 2023


Into the Woods: Drawings and Photographs from the Karen B. Cohen Gift
More than 100 works by French 19th-century artists show new approaches to the rural landscape and its inhabitants.
June 16 through October 22, 2023


Ferdinand Hodler, Drawings: Selections from the Musée Jenisch Vevey
Works on paper range from vast symbolist compositions to abstract landscapes.
June 16 through October 1, 2023


Bridget Riley Drawings: From the Artist's Studio
Celebrated abstract "Op art" (optical art) in dizzying colors.
June 23 through October 8, 2023


Seeds of Knowledge: Early Modern Illustrated Herbals
Illustrated texts showing folkloric and medicinal uses of plants.
October 6, 2023 through January 14, 2024


Morgan's Bibles: Splendor in Scripture
A cuneiform tablet, the earliest surviving verses of the Septuagint Genesis, the Gutenberg Bible and more.
October 20, 2023 through January 21, 2024


Spirit and Invention: Drawings by the Tiepolo
Focusing on the Tiepolo's work as draftsmen during the 1700s.
October 27, 2023 through January 28, 2024


Medieval Money, Merchants, and Morality
Exploring the economic revolution at the end of the Middle Ages and the early Renaissance.
November 10, 2023 through February 11, 2024