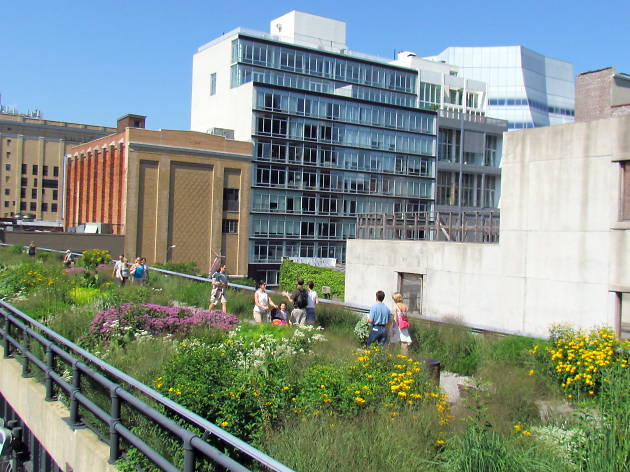 An affordable '60s-themed cocktail bar is opening near the High Line
Posted: Tuesday March 27 2018, 4:11pm
Get ready to hop in your time machine and head back to the '60s. A new cocktail bar opening right off the High Line on 14th Street and Tenth Ave will be sporting a groovy aesthetic, along with mixing drinks that aren't exactly '60s prices, but as close as you're going to get in the Meatpacking District.
The Woodstock, a nod to the festival of yore, will be decorated like a retro living room, complete with a faux fireplace, a custom-felted pool table and boho-chic details. But you know what won't make it feel like your grandparents' living room? The original Salvador Dali artwork on the bar's walls. Most of the cocktails will only cost $10, and increase to $15 or $20 if you want a craft flavor or a rare spirit. They'll also serve pizzas for just $15 a pop.
There aren't many more details on the bar yet (it's set to open on April 4), but based on the fact that most of the surrounding spots are clubby lounges with overinflated prices, we think this will come together just fine.
Sign up to receive great Time Out deals in your inbox each day.
Share the story