Now that the glittering-rainbow-unicorn trend has died down (even the rainbow bagels are temporarily going black and white), the Voldemort-Sauron-Darth Vadar black food trend has risen, and no where is that more apparent than in the Lower East Side's coffee shop, Round K. The shop's matte black lattes have a base of iced espresso mixed with coconut ash, 98% cocoa powder, chocolate syrup and almond milk, crowned with a swirl of an almond paste-coconut cream mixture.
The result is a Starbucks-sweet concoction that is rich from the freshly brewed espresso, sweet from the chocolate and cocoa powder and a little chalky from the coconut ash.
And like any good trend, the drink is completely vegan, replacing any dairy with almond milk. If this is the dark side, we'll cross over any time.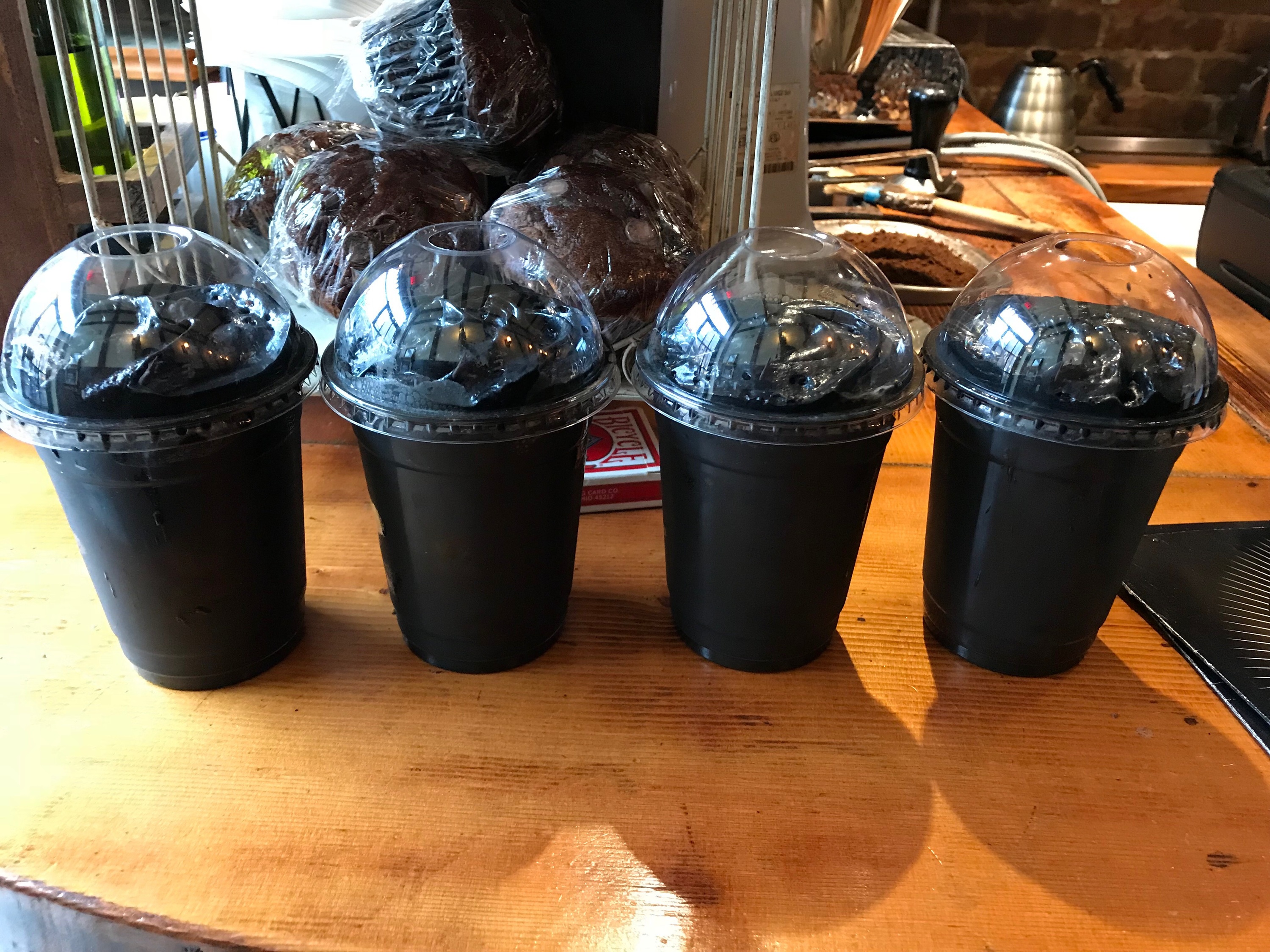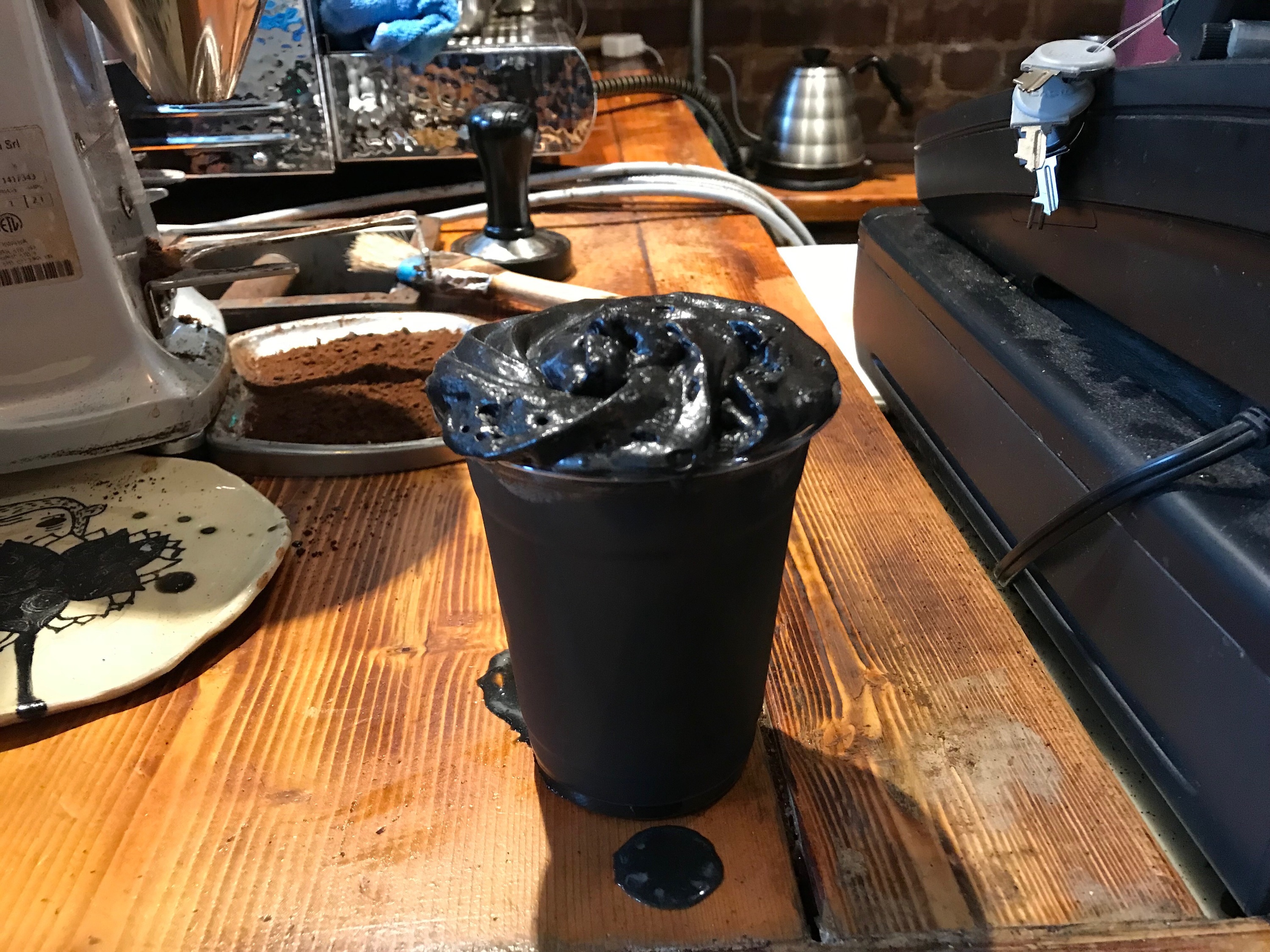 Sign up to receive great Time Out deals in your inbox each day.