Candace Bushnell doesn't really sound like Carrie Bradshaw—the character spun out of the "Sex and the City" column that she wrote for The New York Observer between 1994 and 1996—while speaking to me over the phone from South Africa.
Technically, though, Bushnell is more of a Bradshaw than Sarah Jessica Parker is, the actress that took on the now-iconic role across the eponymous television and movie adaptations of the journalist's column.
The similarities between the writer and the on-screen writer are on full display during Bushnell's new one-woman standup show, "True Tales of Sex, Success, and Sex and the City," playing four performances only at The Green Room 42 in Times Square this week.
"I personally don't think that all my projects have to be related to Sex and the City but the reality is that so much of it is my work and my beat: women, relationships, the intersection of money, power, sex and success," she says when asked about the connection between her current self and her still defining piece of work. "Those are topics I've been covering that are really me, so I can't really get away from that."
In her standup act, the second such show she headlines, Bushnell take center stage to deliver the sorts of tales that define the televised version of Sex and the City: think only-in-New-York feats of fashion, romance and a whole lot of gossip, delivered with the passion of a true New Yorker.
Ahead of her shows, which you can snag tickets for right here, Bushnell opens up about her favorite local spots, the "real" Sex and the City and more.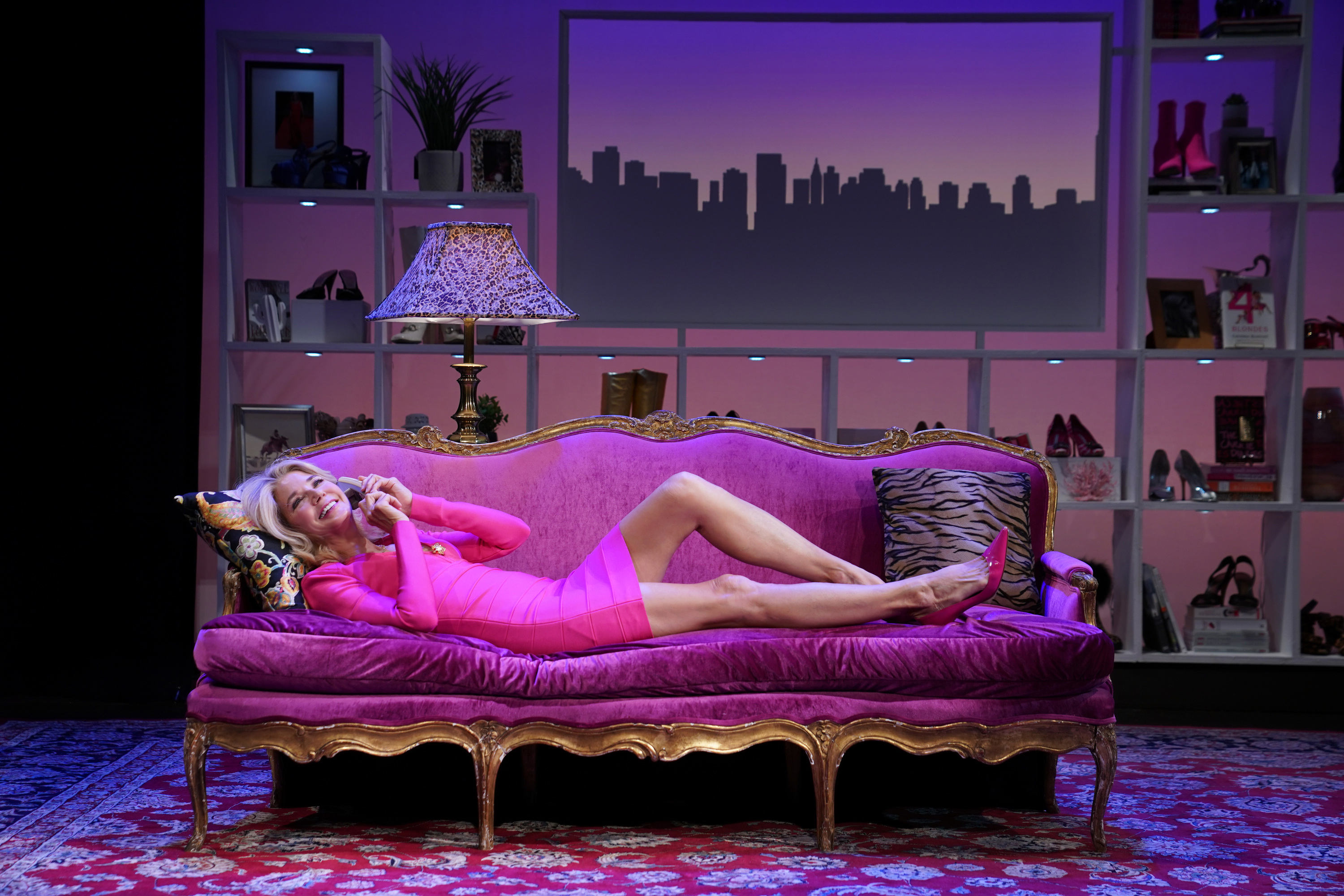 On what to expect from "True Tales of Sex, Success, and Sex and the City"
"The show is about how I created Sex and the City, how hard I worked to get there, why I invented Carrie Bradshaw and what happened to me afterwards. Plus the story of the real Mister Big, female friendships and we also play a little interactive game called real or not real because a lot of things that happened in the series happened to me in real life."
On the HBO Max revival And Just Like That... (which she has nothing to do with!)
"I actually really enjoyed it. I didn't write any of the scripts but I have a credit. Of course it's different from Sex and the City... TV is different from how it was 25 years ago! When we made the pilot for Sex and the City, it was a dark, underground-kind of movie and now television is big and showy. TV is Emily in Paris, it's Bridgerton, so it's great to see this big, glossy and fun iteration of the show."
"I know some people have objected to some of the storylines saying, for example, 'that's not like Miranda,' but the reality is that I know probably three women who may have had the same story as her so these things aren't that unusual. If you live long enough, you see everything."
On what makes New York so special
"New York has so many things: it has culture, it has society and it also has really interesting people and I always feel like, every time I go out in New York, I'm going to have at least one really interesting conversation with somebody.
New York is also a place where people come to make it. Nobody comes to New York saying, 'Oh I'm going to fail or do nothing.' People really come to make it and, especially as a woman, it's a place where you can be ambitious and you can strive and say, 'I want to be really successful,' and you will find so many other women that feel the same way. In some ways, it's really a woman's city."

On how New York has changed throughout the years
"I know that, today, New York is a little bit more dangerous than it was a few years ago but it was much dirtier and much more dangerous in the late '70s. The city was broke and it was really freewheeling. Forty-second Street was really 42nd Street, it was really the red light district and it was a very colorful place and it still is in some ways."
On her favorite local haunts
"I live near Central Park so I go there quite often. Sometimes, I bike in the park.
I also live really close to Caravaggio so that's kind of my local hangout.
I also go to the Ralph's coffee shop on 72nd Street and Madison. It's the most perfect coffee shop you'll ever seen and you can take your dog there, too. New York is just such a place where there is so much interaction with people who you don't necessarily know but you see every day. There's this woman I always see and her dog is named Bonnie. I don't know her name but I know her dog's name. We chat for 15 minutes when we are walking our dogs and I love that about New York.
I also really want to go to The Nines. I always hear of people having adventures there and I always want to go but I can't go out at 11pm."
On her Sex and the City-related regrets
"There aren't any."