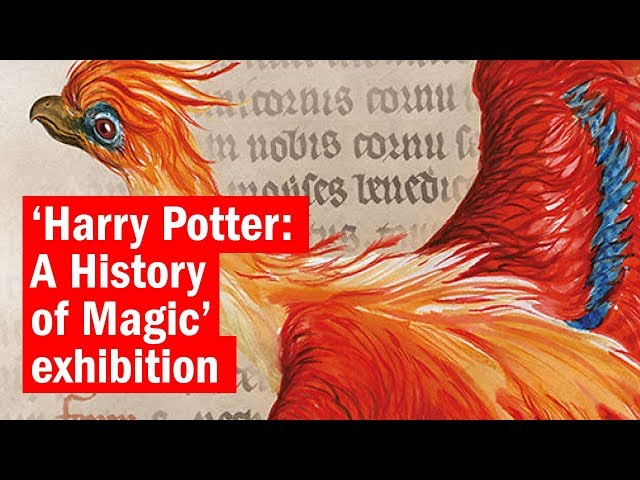 We're nerding out about this Harry Potter exhibit like Hermione in a library.
The exhibit, Harry Potter: A History of Magic, is coming to the New-York Historical Society from October 5 to January 27, 2019. Yes, that's a ways to go, but there's a brand-new sneak peek of the sketches, video interviews and mythological literature that just finished its run at the British Library in London (see the video above).
Google Arts & Culture, the same platform that brought you that addictive artwork doppelgänger app, has just released a digital tour of highlights from the upcoming exhibit. You can also delve into eight different Hogwarts classes and corresponding historical artifacts, including Potions, Divination, Charms and Herbology.
Check out the new details on the collection right here—below are the most interesting tidbits to look for:
—An astronomy area that has Leonardo Da Vinci's notebook beneath telescopes hanging from the ceiling
—A 19th-20th century crystal ball
—J.K. Rowling's original sketches of Hogwarts (which was inspired by the castles of Edinburgh)
—The dragons on the Sloane Scroll
—A 17th-century incantation to make you invisible (no cloak necessary)
—The six-foot Ripley Scroll, which contains instructions for the Philosopher's Stone
—A fortune-telling teacup
—An analysis of magical creatures through the ages, including snakes, unicorns and phoenixes
—The original synopsis of Harry Potter, written on Rowling's typewriter
Finally, we'd be remiss if we didn't remind you that you also need to get tickets to Harry Potter and the Cursed Child on Broadway like, yesterday. At least there are always the places in NYC that make you feel like you're Harry Potter in the meantime.
Sign up to receive great Time Out deals in your inbox each day.​