I first read about Athenaeum, a member-supported psychedelic library and cultural forum, in the New York Times a week ago.
"How very New York!," I thought while Googling the destination's address, which, it turns out, is exactly three blocks away from Time Out New York's offices. After a brief correspondence with 33-year-old founder Kat Lakey, I resolved to visit the space in person this week.
I am not sure what, exactly, I imagined I'd step into. Forever devoted to red wine and gin, I am not particularly interested in "heavier" mind-altering substances. My knowledge of all things psychedelics equals my dexterity with horseback riding. That is to say: I know absolutely nothing about the drugs.
To put things in perspective: the legalization of weed in New York made absolutely no difference in my day-to-day.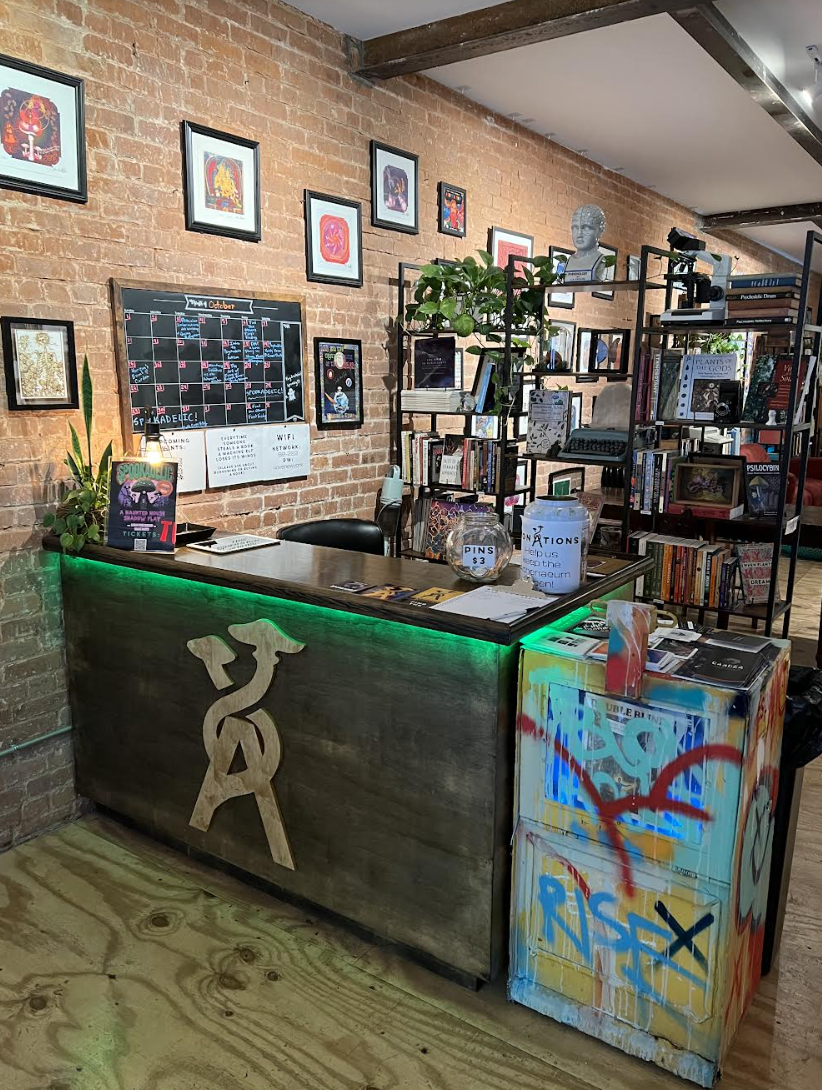 And yet, upon entering Athenaeum at 222 East 46th Street between Second and Third Avenues in midtown Manhattan, something tickled my fancy: was it the books peppering the storefront? The homey wooden floors? The relative quiet and sense of peace imbued in the shop, seemingly (but not really) hours away from the hustle-and-bustle of midtown? Lakey's very calming presence? The fact that the library has been sitting right under my nose since February without me knowing about it?
After spending some time with Lakey and touring the three buildings that are somehow connected to the shop that she has taken over, the draw of the unique library made itself apparent: Athenaeum feels like a slice of the New York of yore.
A marriage of passion, hard work, complete oddness and devotion to a craft (no matter how singular), it's a love letter to the sorts of businesses that used to define our city. Shops and stores that, paradoxically enough, lend themselves beautifully to social media both because of the way they look and what you can find inside of them, but were actually born and prospered in the era that preceded the technological boom. Athenaeum, in fact, is all about hanging out with humans in person, inside the same room... while talking about mushrooms.
"The mission here is to connect people, help them find friends and a community interested in psychedelics, whether for therapeutical reasons, recreations ones or anything else," says Lakey.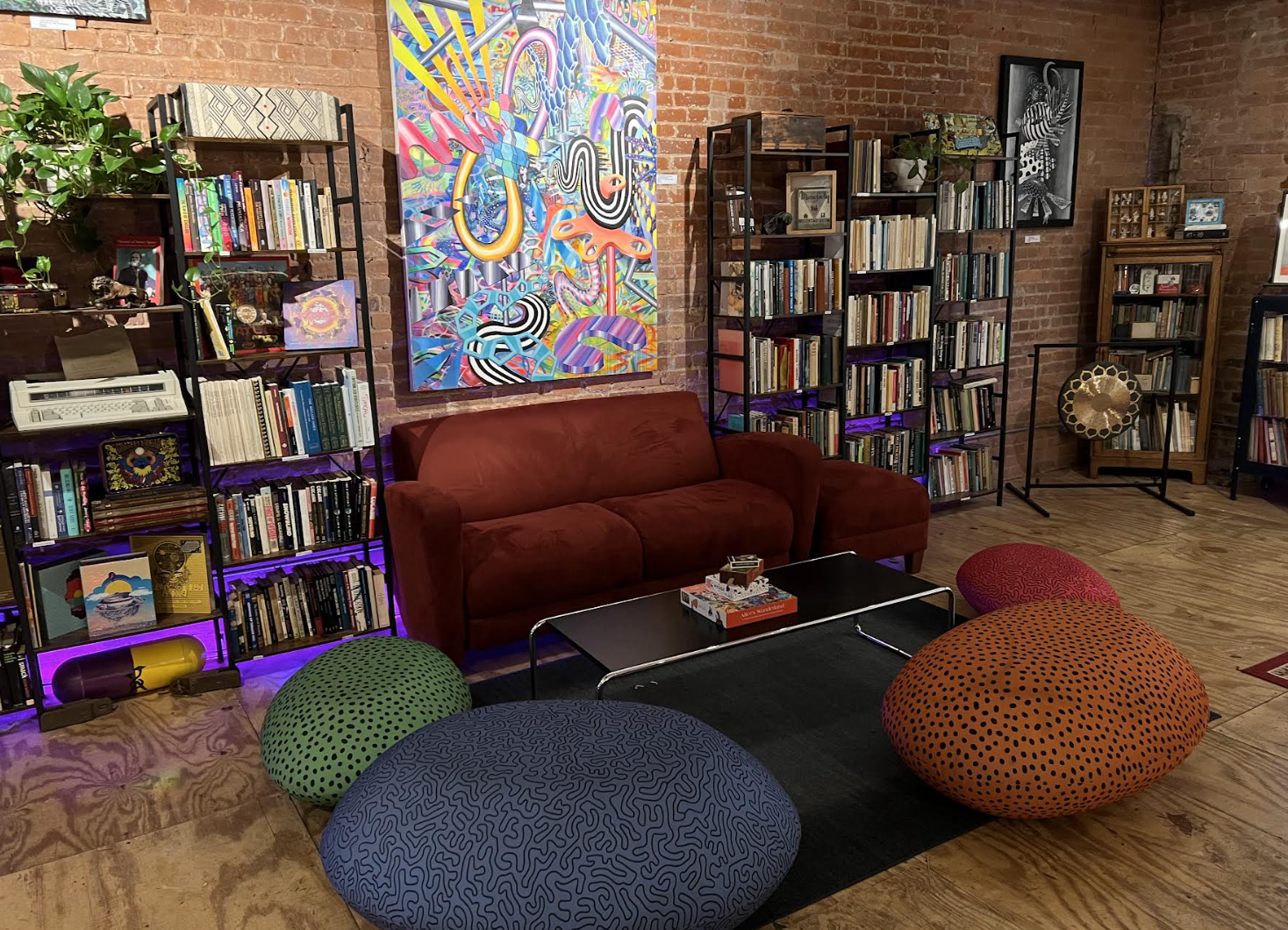 To achieve that goal, Lakey set up a pretty simple model: members can pay $42 a month or $420 a year (see what they did there?) to gain access to the facility, basically a reading room/social club/co-working space that is open between noon and 7pm.
At night, the destination becomes an events space, with the staff hosting different types of talks and demonstrations for which folks can buy tickets. The 80 or so daytime members get a discount on each happening.
To be clear: no psychedelics are sold or consumed on premise. That would be illegal. The point of the business is really to get together and talk about the drugs from a chemical, social and recreational perspective. Sort of like a wine club for psychedelics, minus the actual wine.
Even the name of the business calls out to its purpose. As explained by Lakey herself, Athenaeum literally refers to this type of member-support libraries. According to Merriam-Webster, the definition of the word is as follows: "a building or room in which books, periodicals and newspapers are kept for use."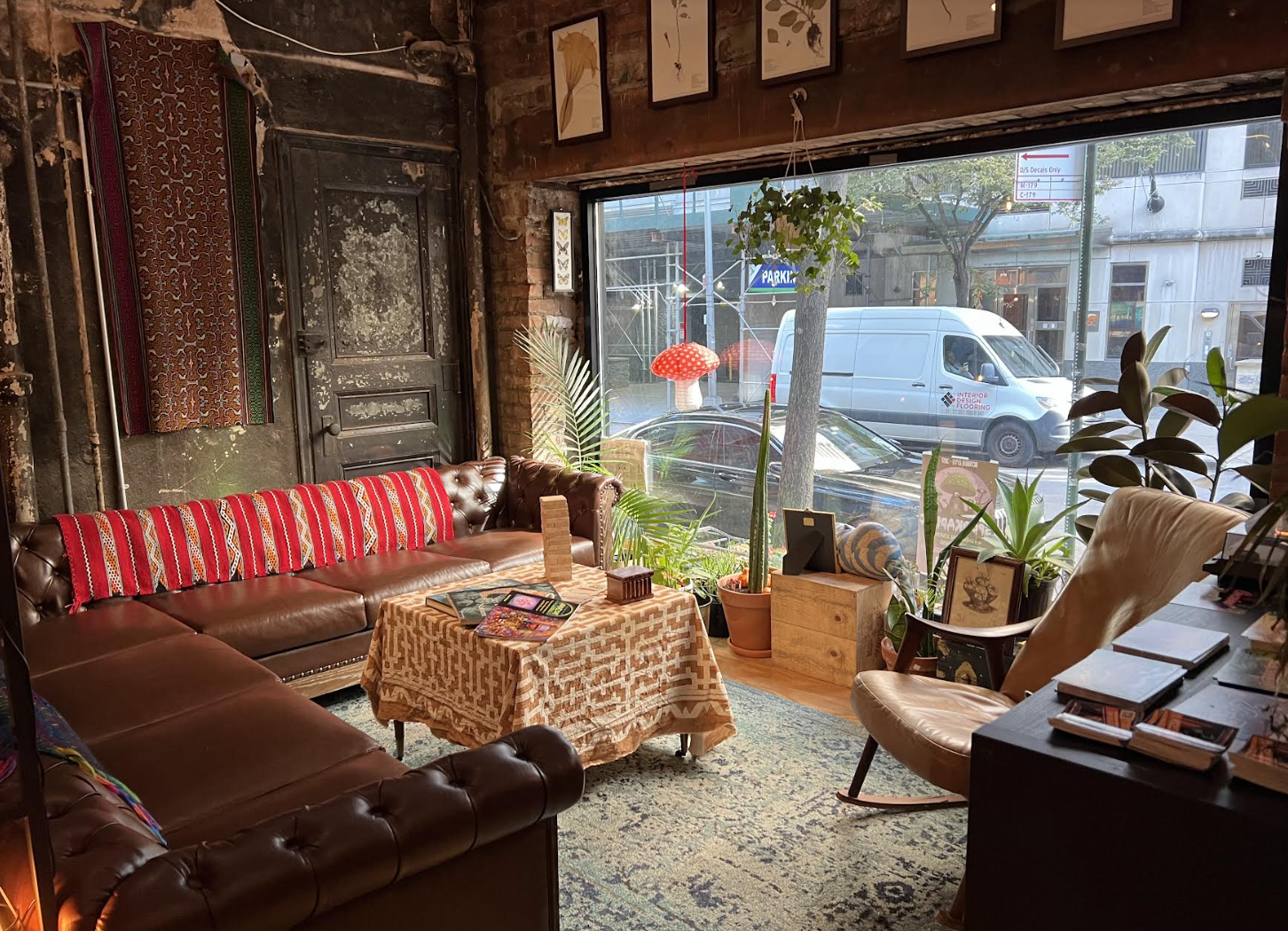 When asked about the potential for expansion, Lakey, who is also the founder and CEO of The Psychedelic Assembly, the umbrella company that Athenaeum falls under, is hoping to open more of these in the near future.
"I don't know if New York is easier because so many people are interested in psychedelics or harder because everything is more expensive here," she says. "But I think that if this can work here, it can work anywhere."
As for how what was perhaps merely a recreational hobby has turned into her life's work, Lakey is very clear-eyed about what psychedelics mean to her.
"Pretty much everything about them fascinates me," she says. "Mostly, their ability to help people see above themselves to understand how connected and similar we are and how we're all in this together."