You'll soon be able to take in a free performance before you board your plane at John F. Kennedy International Airport!
JFKIAT, the operator behind Terminal 4 at JFK Airport, has just announced that it will present a number of curated installations, performance and exhibitions throughout the space all year round in an effort to highlight what New York is really all about.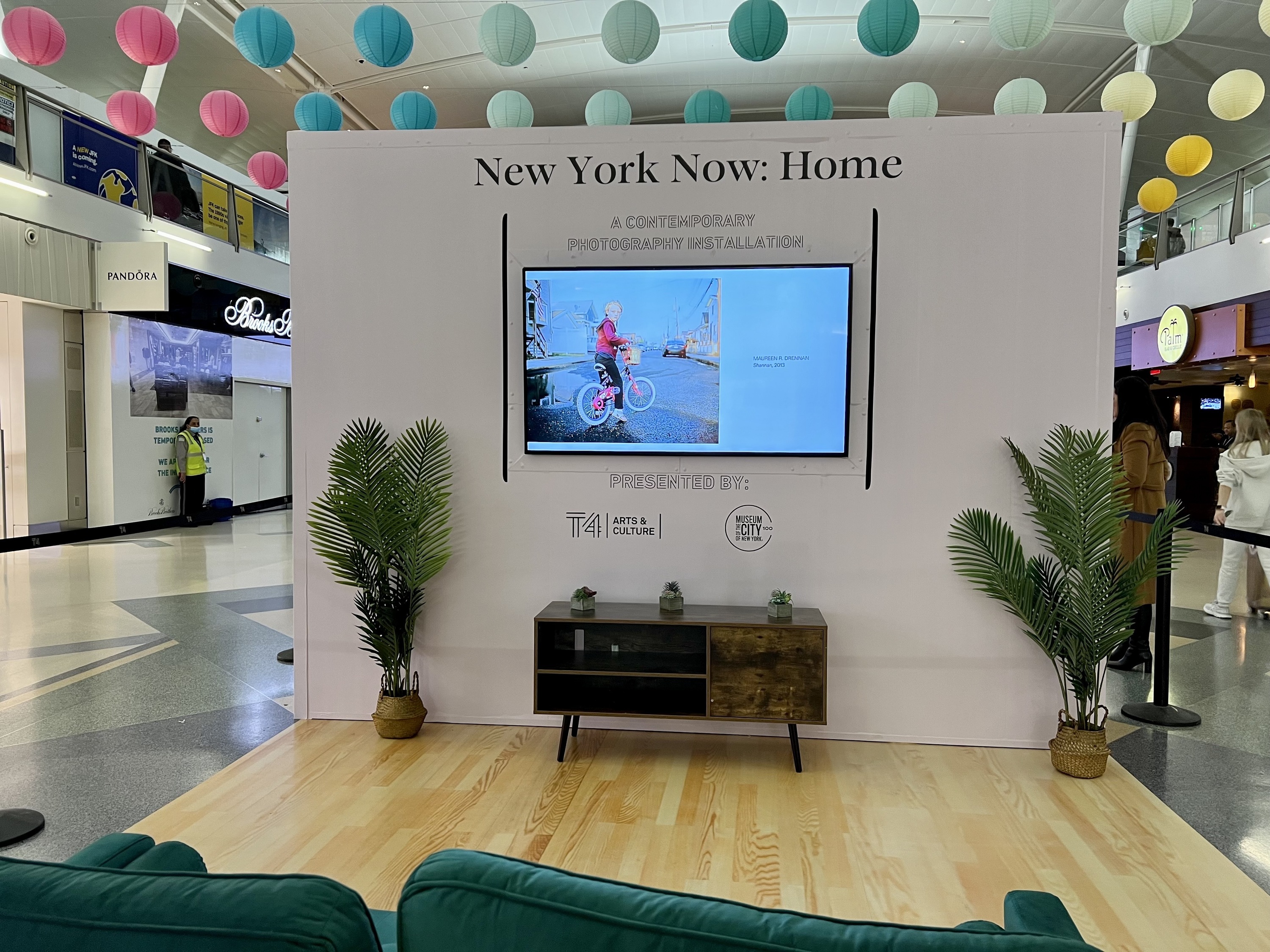 The new program was developed alongside the Museum of the City of New York (MCNY), Delta Air Lines, The Port Authority of New York and New Jersey and Terminal Four Airline Consortium.
The initiative will officially kick off with an inaugural triennial photography exhibition dubbed "New York Now: Home" at the MCNY and an eponymous digital installation that focuses on artists based out of or exploring themes related to Queens within Terminal 4.
According to an official press release, "each piece [on view] demonstrates the meaning of 'home' to the individuals who are featured, encompassing a variety of viewpoints as diverse as the city itself, and inviting viewers to engage with the city through a new perspective."
Among the featured artists behind the 15 images now on display are Filipina Xyza Cruz Bacani, whose work documents a migrant woman's journey towards safety; Elias Williams, who focuses on preserving the identity of the city's historically Black communities; and Maureen Drennan, whose photos explore "the delicate balance between the community and the natural environments."
Also on the docket: a series of live performances this summer and a pop-up gallery highlighting pictures of iconic New York City neighborhoods.
Suddenly, going to the airport is about much more than boarding a flight out of the city.