A notoriously dangerous area for bikers and pedestrians in Brooklyn is getting some much-needed attention.
The community campaign to Make McGuinness Boulevard Safe is seeing results, with a proposed redesign by the New York City Department of Transportation, aimed at making the multi-lane road safer.
RECOMMENDED: Broadway Junction is getting a $500 million makeover
Grassroots organizing efforts kicked off two years ago, when beloved PS 110 teacher Matthew Jensen was killed in a hit-and-run on the boulevard. His death was one of many fatal and critical motor accidents in the same stretch of road, and what neighbors aim to make the last such accident in the area. At the time, then Mayor de Blasio dedicated $40 million of city funds for municipal improvements to this area, and while small changes have been made (more bike racks, a few banned left turns), a total reenvisioning of the busy road often used as a shortcut between the Brooklyn Queens Expressway and Long Island Expressway, is on its way.
A proposition to reduce vehicle traffic by eliminating one lane in each direction and adding protected bike lanes shows a potential solution to the ongoing crisis. This plan will maintain almost all of the street parking, but aims to discourage speeding, and also will increase crossing time for pedestrians, so they won't have to rush across the multi-lane highway.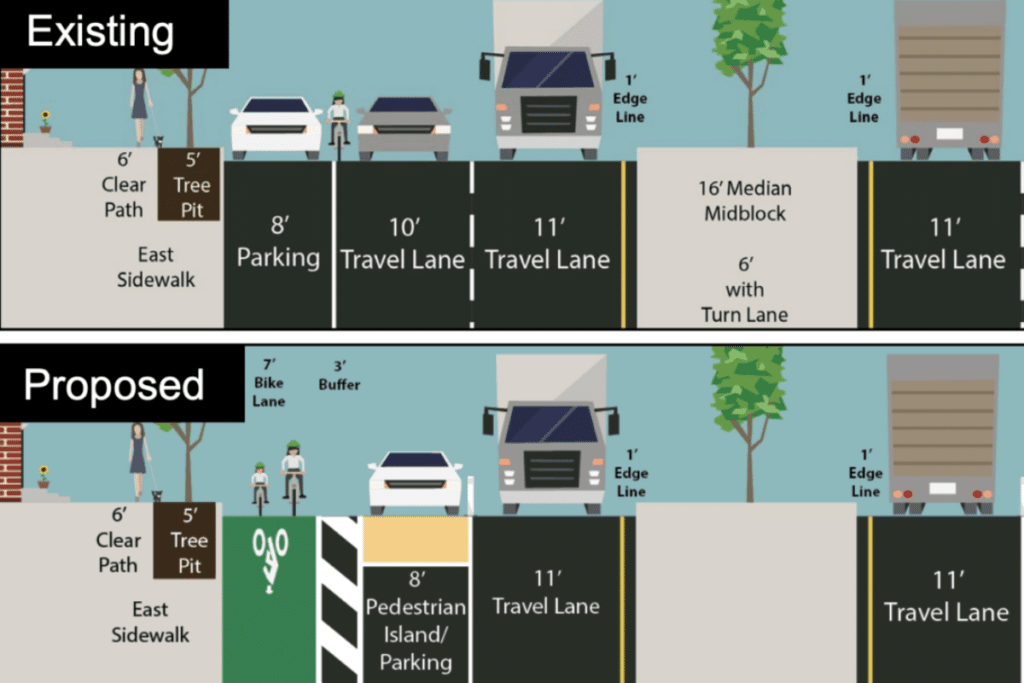 This so-called "road diet" will reimagine a 1.1-mile stretch of road, adding trees, medians and increasing visibility for drivers. Three potential plans were presented to Community Board 1, which oversees the neighborhood, and this one was selected by the majority of members.
The design has yet to be finalized, but the road diet is expected to be implemented this year. Community members can share feedback on the plan and the McGuinness Boulevard situation via an online portal.