In honor of Earth Day, One World Observatory is transforming into a lush green indoor landscape all about sustainability.
Atop the nation's highest skyscraper, this installation takes "going green" to soaring new heights. "The Urban Oasis" at One World Observatory opens today and runs through May 31.
RECOMMENDED: How to compost, recycle and get rid of anything in NYC
This verdant indoor landscape is designed to educate visitors on the sustainability efforts of One World Trade Center as well as city-wide efforts to help build a greener New York. The exhibition explains how the building makes effective use of daylight, water efficiency, clean air, sustainable materials and landscaping. The building's sustainability efforts have earned it Gold LEED status, a green building certification program used worldwide.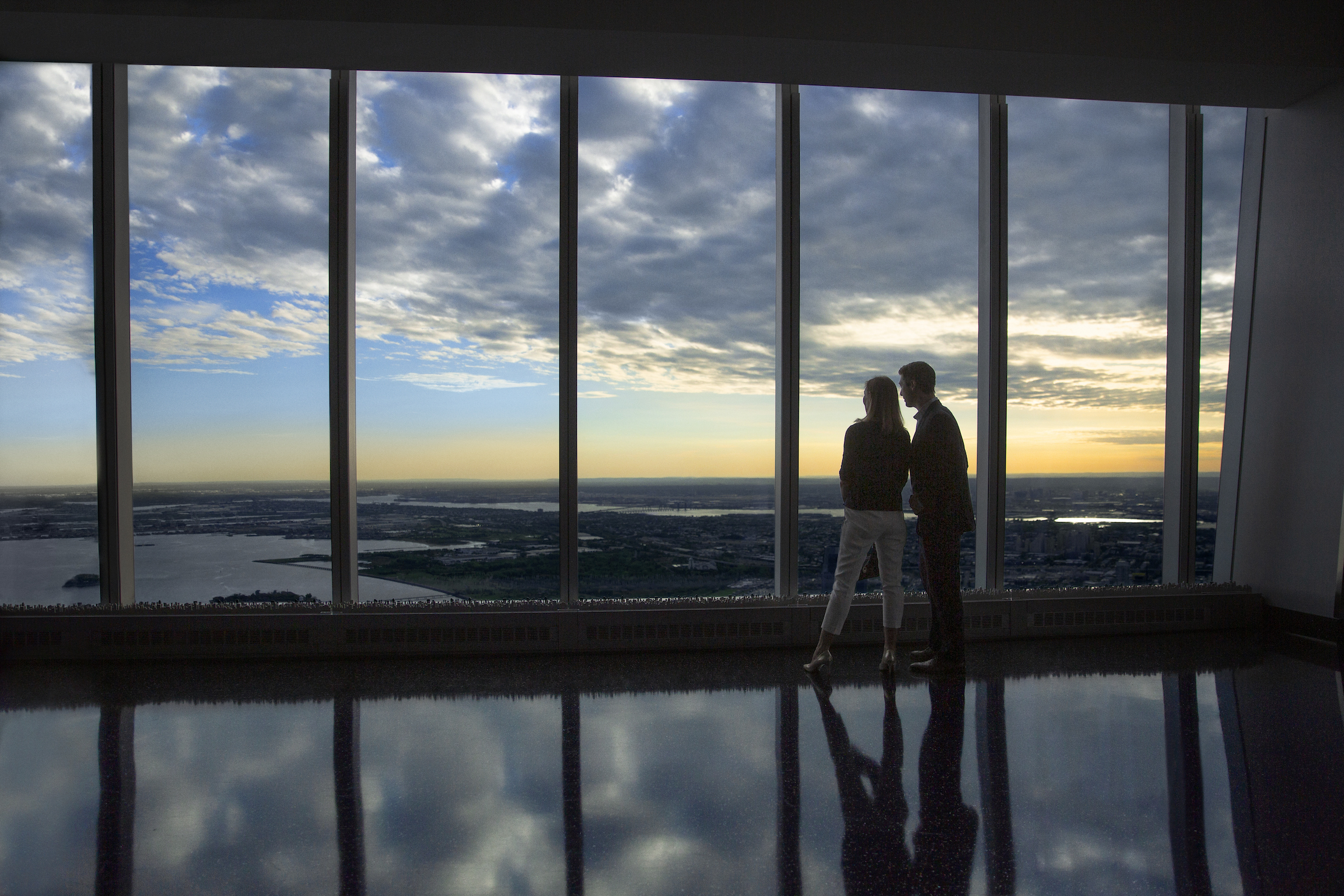 In addition to hearing about the building's green efforts, visitors can learn about green space initiatives throughout the city and how they can help reduce negative impacts on the environment.
To commemorate the experience, photo opps feature local plants, plays of light, and other sustainable features, set against the panoramic views of the city. The venue will serve themed cocktails and refreshments as well.
"We're thrilled to celebrate the arrival of spring and highlight the importance of Earth Day," Delfin Ortiz, managing director at One World Observatory, said in a press release. "One World Observatory takes tremendous pride in our green initiatives, and we hope visitors are inspired to incorporate new green practices in their daily lives as a result of their experience at The Urban Oasis at One World Observatory."
If you've never been to One World Observatory, it's the only observatory experience in Lower Manhattan, and the views are truly extraordinary. Standard admission costs $44; get tickets here.