It's official: Penn Station can be improved.
This past weekend, the busy transportation hub debuted a brand-new entrance at Seventh Avenue and 32nd Street.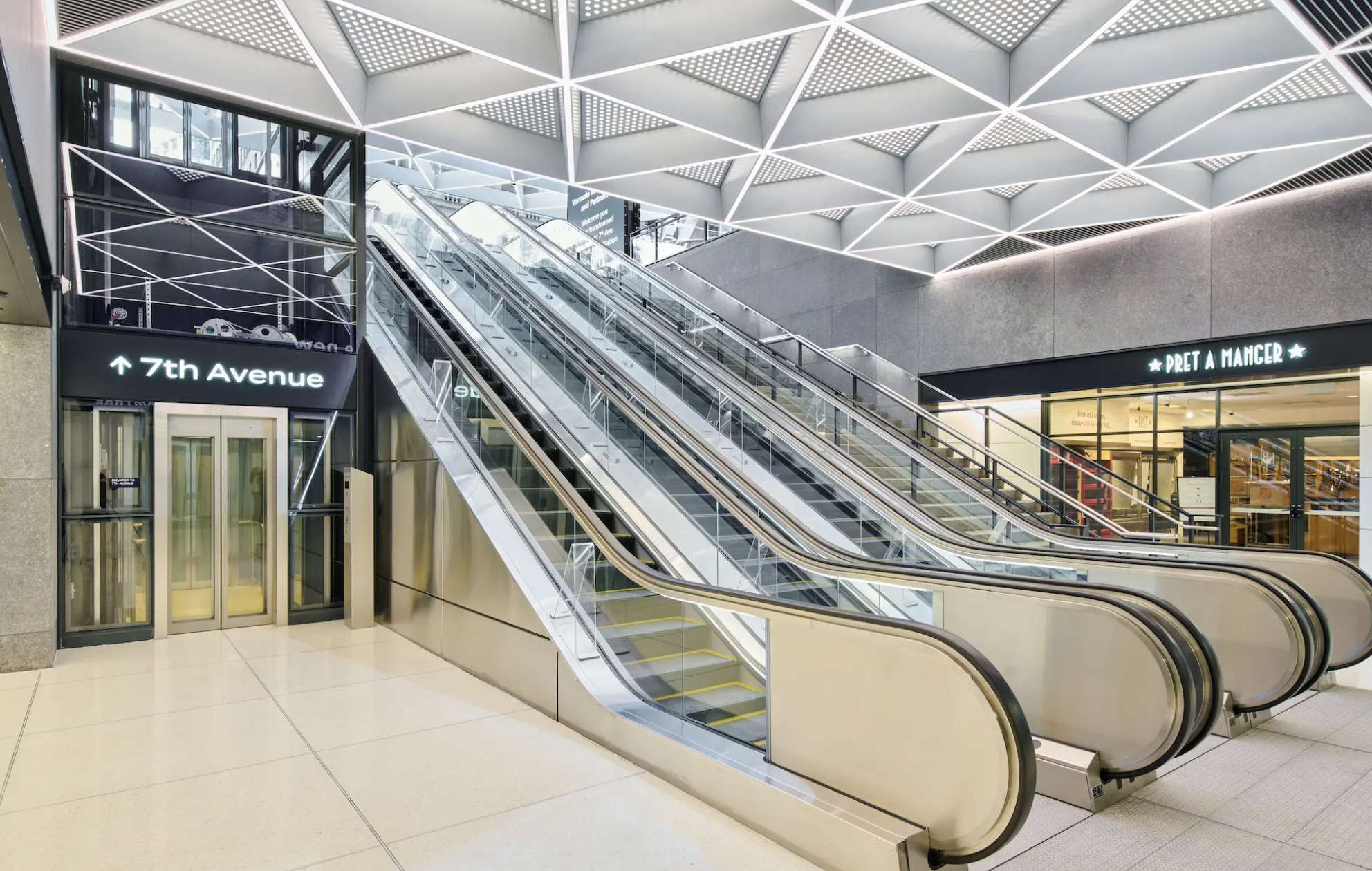 The renovation, which was led by both Amtrak and real estate investment company Vornado Realty Trust, included a 50% expansion of the access point, a new beautiful glass canopy designed by Norman Foster's Foster + Partners, two new escalators and a revamped elevator.
Bonus points: the entrance is now fully ADA accessible as well.
"This project is an important step towards a wider transformation that looks to enhance the quality of the spaces between buildings and make the busiest transportation hub in North America welcoming and inviting for all," said Nigel Dancey, head of studio at Foster + Partners, in an official statement about the project.
Although improved accessibility is obviously exciting, we must admit that the glass canopy is what mostly caught our attention: Penn Station has been looking decrepit for decades now and being able to access the area via a visually stunning passageway is priceless.
The new entrance also features larger signage that people can gaze at all the way from Park Avenue and an LED lighting installation that may be used for art-related projects.
This city is betting big on the travel hub: the novel entrance is just a portion of the renovations that the station has endured. A ton of new artwork has taken over the inside space, for example, the ceiling has recently been replaced and the Long Island Rail Road (LIRR) can now boast a nicer concourse on site.
Another piece of good news: Vornado is currently working with the NYC Department of Transportation to widen the sidewalks along the west side of Seventh Avenue between 31st and 33rd Street to, according to a press release, "relieve crowding and improve safety and navigation."
It's the dawn of a new era!
Considering that, just a few years ago, New Yorkers voted Penn Station the worst place in the city (we still somewhat agree with that sentiment), the destination has come a very long way.