City pets have a new HQ to visit.
Petco just opened its new headquarters, a 25,000-square-foot, bi-level store just east of Union Square Park. The massive store at 17th Street and "Bark" Avenue holds a vintage New York barber-shop-inspired grooming salon, self-wash stations, a full-service veterinary hospital, JustFoodForDogs kitchen, a training center, and plenty of items to browse and shop.
Stylish pets can head to the Reddy Shop, inspired by the boutique in Soho. This collection offers a lounge area, fitting station, and customization zone where shoppers can personalize items from Petco Union Square's entire assortment, with iron on patches to capture your pet's personality. A new 17th + Bark collection offers uniquely curated goods from local LGBTQ+, BIPOC, women, and maker-and-builder communities including Hiro Clark's first pet collection, pet and pet parent apparel from Andrea Cáceres, pet portraits from Ben Lenovitz, pet accessories from Lambwolf Collective and more.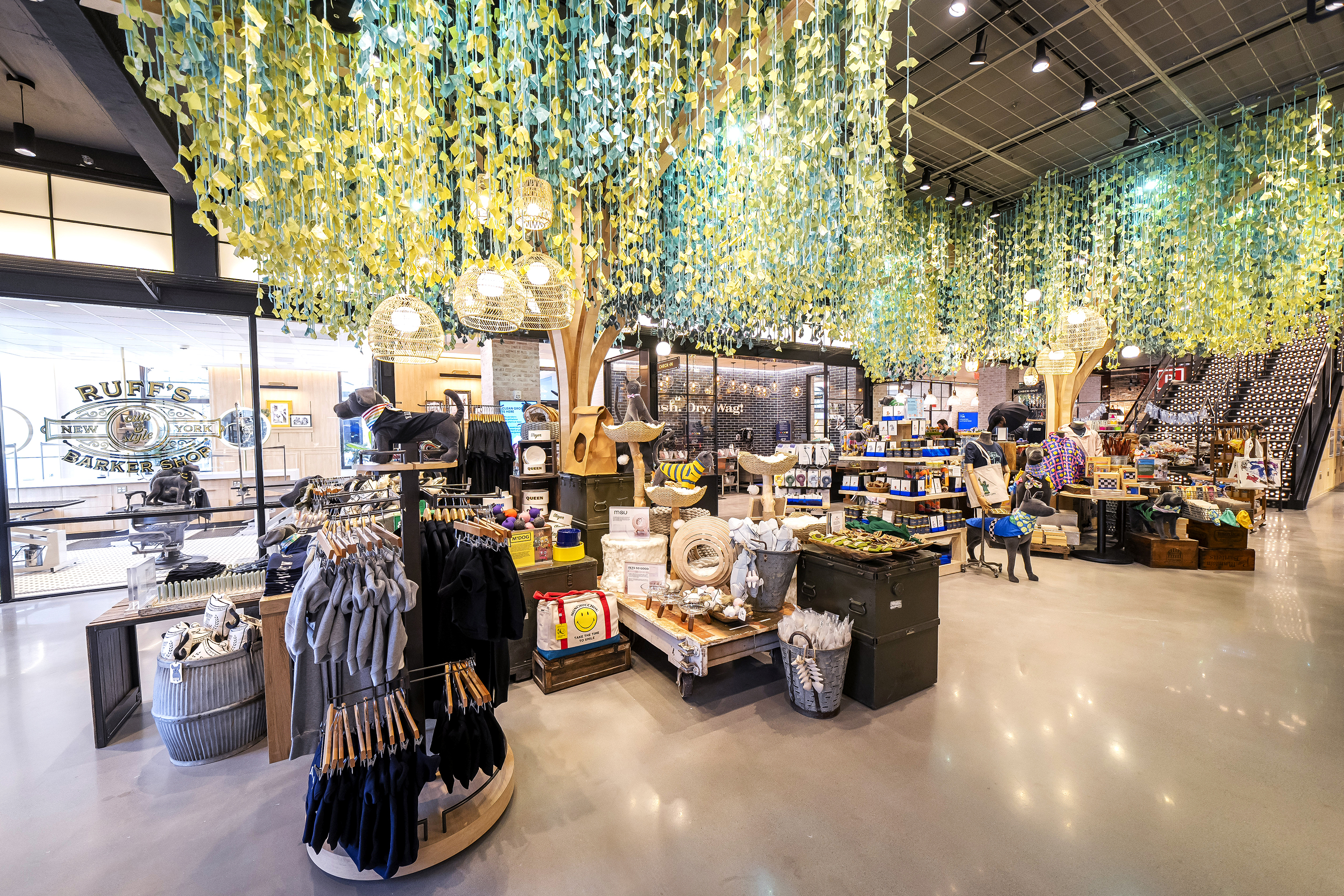 No pet yet? The flagship hosts year-round cat adoptions plus other adoption events with local animal welfare partners of Petco Love. An on-site photo booth allows pet parents to capture the moment they offer their newest pet a forever home. Fish, birds, reptiles and rodents are also available for purchase on-site.
"We're delighted to welcome pets and pet parents to this revolutionary flagship experience that embodies Petco's fully integrated, omnichannel pet health and wellness ecosystem within a single pet care center," said Justin Tichy, Chief Operating Officer at Petco. "Its distinctly New York design coupled with Petco's highly differentiated pet care offering brings to life the humanization and premiumization trends shaping the pet space in a way no one else can replicate. Every element is designed to cultivate a seamless experience that nurtures the incredible bond between pets and pet parents, making it a top destination for pet parents worldwide to experience the best in pet health and wellness."
Pets are, of course, welcome to browse the store, which has plenty of spaces for them to sniff and socialize. Doggy water fountains, an upstairs treat bar, discount toys and dog-friendly ice cream by the register make shopping at the new Petco a fun outing for all.