If you've ever spent a long summer day at Jacob Riis Park Beach, you've probably noticed the large, abandoned bathhouse sitting silently at the edge of the sand like a reluctant goth dragged to the beach by its parents. Soon, at least a portion of that looming landmark will finally be open to the public.
The structure, with its striking octagonal brick towers and Art Deco facade, dates back to 1932. Renovation work began on the building in the 1990s, but the work was never finished. The federal Gateway National Recreation Area, in which Riis is located, cited two major reasons for the long delayed re-opening: The initial money set aside for renovations wasn't enough and the damage brought on by Hurricane Sandy brought a new set of complications.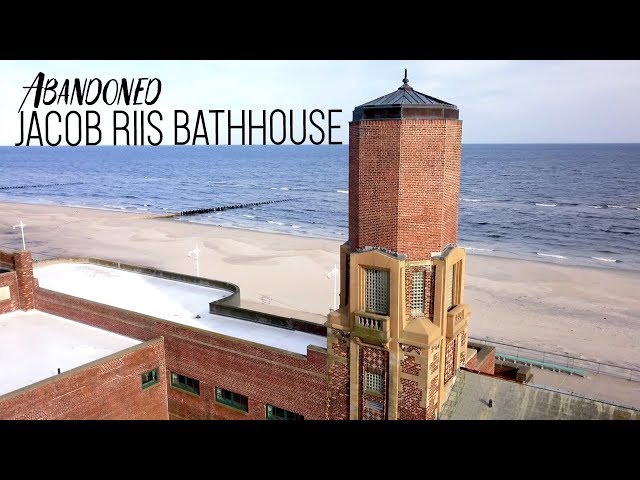 Now, the team behind the lively Riis Park Beach Bazaar will be opening part of the building to the public for the first time in years. The group has announced that they'll be bringing food vendors, live music, a beer garden, beach supplies and an arcade into one of the building's pavilions and courtyard.
"We are thrilled to be given the opportunity by the National Parks Service and Gateway National Recreation Area to oversee the redevelopment of the long dormant Bathhouse Beach Pavilion and Courtyard at Riis Park," said Bazaar co-founders Belvy Klein and Aaron Broudo in a statement. "As a first step before major renovation begins, we will be opening areas of the Bathhouse that haven't been accessible to the public for decades. The massive outdoor Courtyard and indoor Beach Pavilion will host special pop-up experiences beginning this summer. Close to a dozen mouth-watering food vendors will take up residence along the entire boardwalk expanse of the Bathhouse Pavilion."
Brand-new glamping facilities will also be available on the site for the first time, complete with canvas tents and memory foam mattresses. The safari-style tents of "Camp Rockaway" are set up in the pavilion's courtyard and run $195 on weekdays and Sundays and $249 on Fridays and Saturdays. The new bathhouse amenities are scheduled to soft open over Fourth of July weekend. And that's not all! The official letter of intent signed by the group with Gateway states that they plan to open other aspects of the historic site by the summer of 2020.
Subscribe for just $25 and enjoy an entire year of Time Out New York.