If Hurricane Sandy taught us anything, it's that the threat of coastal flooding and storm surges in New York City is a real one.
Last year, the U.S. Army Corps of Engineers released a massive proposal aimed at protecting the entire New York Harbor area from related issues and, now, the government agency just made public a new series of renderings that demonstrate how, exactly, the plans might affect the look and feel of the city's waterfront.
Specifically, the new set of images depicts a number of raised promenades, sea walls and barriers in Coney Island, Flushing Bay in Queens, Hudson River Park in Manhattan and elsewhere.
You can look through the entire proposal and preliminary renderings right here, but it's important to note that, as reported by The City, all the shared guidelines are meant to be a starting point, eventually part of a larger plan that would encompass a slew of other natural solutions to the issues at hand.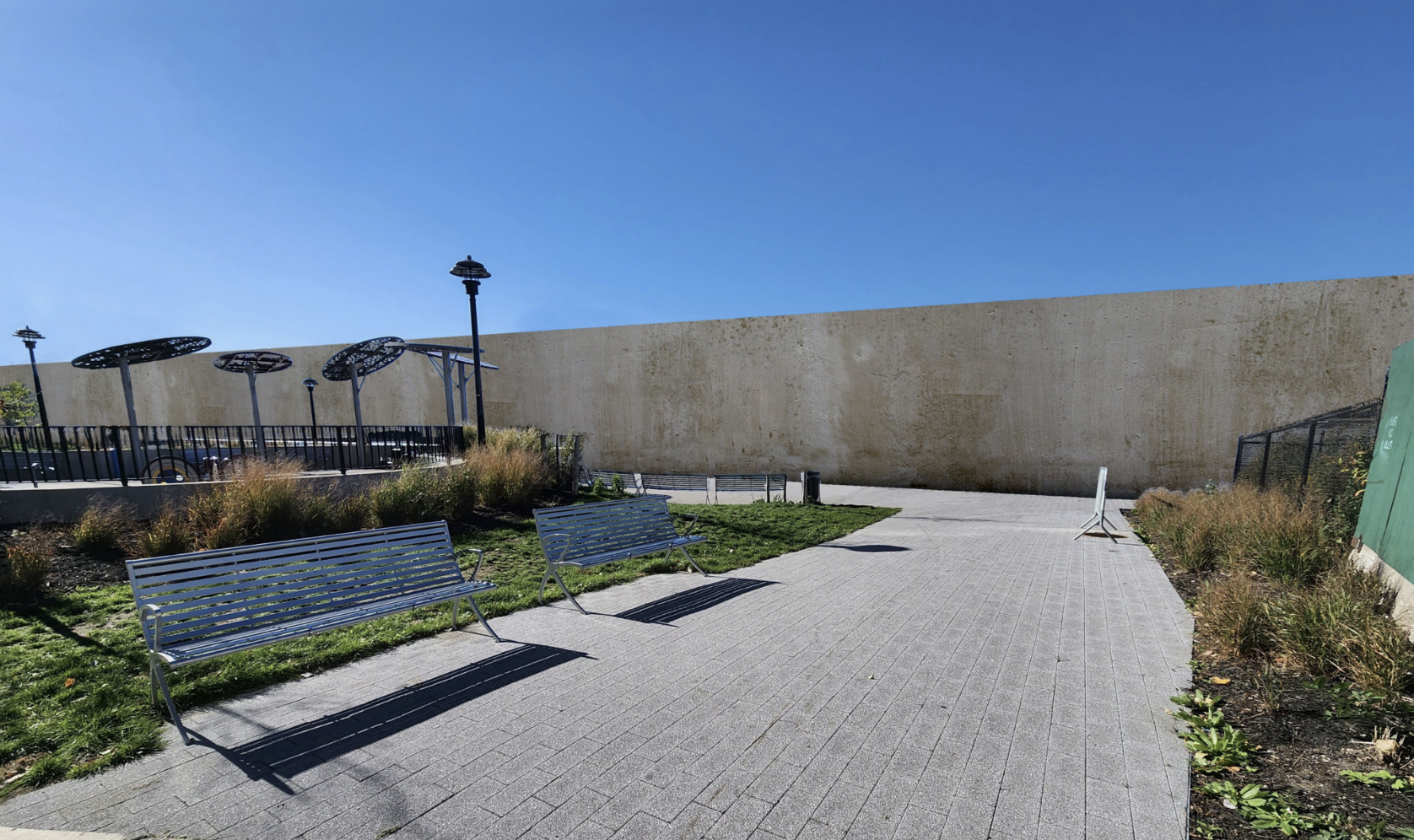 In total, the U.S. Army Corps of Engineers proposes the construction of 12 sea wall barriers around the city's major waterways, including ones by Christopher Street Pier on the Hudson River, East Harlem, Manhattan Beach, Red Hook and Newtown Creek. Another notable rendering shows an elevated Coney Island boardwalk that meets a sea wall and a floodwall intended to wrap around the peninsula.
The government agency is currently asking for local feedback at public meetings that will be hosted through March 7.
For the proposal to actually become a reality, though, both New York and New Jersey officials must first approve of the plans. Congress would then have to sign off on it all and determine how much funding it would grant the project. If all goes smoothly, construction on the barriers could kick off as soon as 2030, with an expected date of completion in 2044.
Although we're far away from it all, it's clear that the city is invested in the idea of developing a contingency plan related to the threat of flooding.
Interestingly enough, despite the very clear danger posed by our surroundings and rising sea levels, New Yorkers are still flocking to waterfront apartments. The compulsion to live by the water seems to be a primal one that affects humans across cities and countries, after all.