Inspired by both New York and Florence, a massive new 9,000-square-foot Gucci store just opened on the corner of West 14th Street and 9th Avenue in the Meatpacking District.
Inside, expect an extensive selection of men's and women's ready-to-wear, shoes, handbags, luggage pieces and beauty finds to live in a space reminiscent of the 1970s, complete with modular furniture, mirrored surfaces and jade-green carpeting.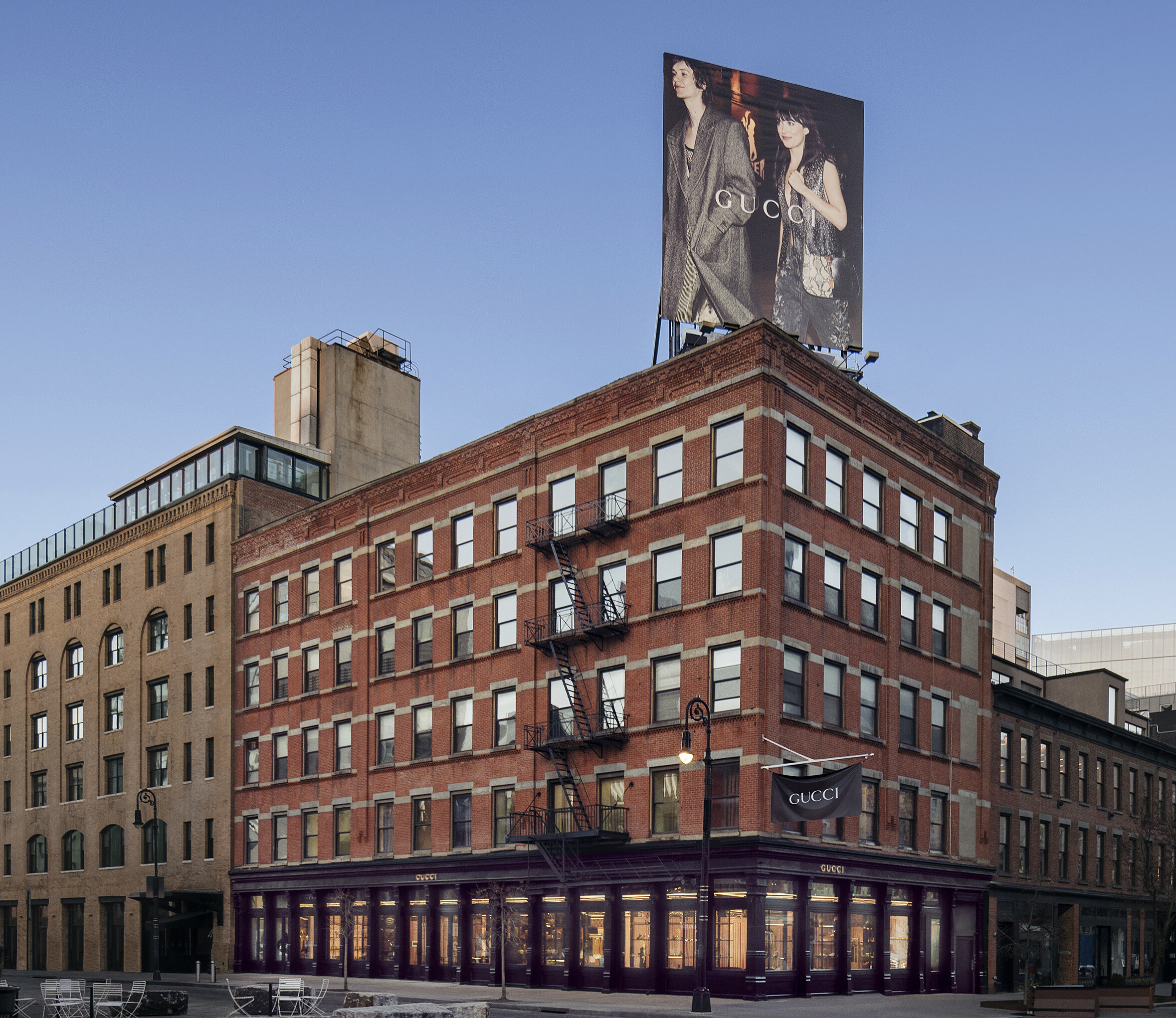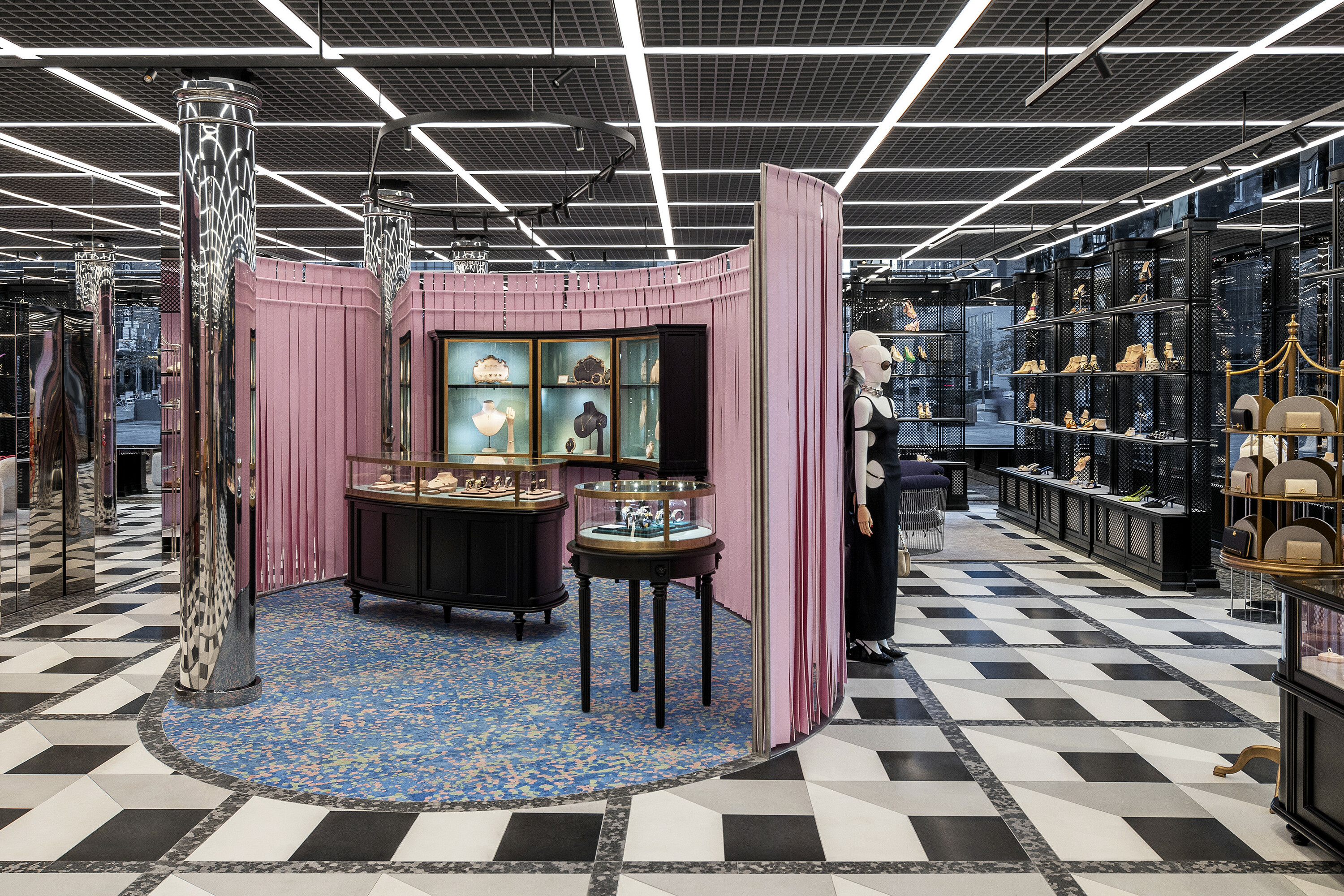 "Grid-patterned metal mesh ceilings evoke the industrial character of the neighborhood and create a geometric counterpoint to the flowing layout punctuated by a curved staircase adorned in shiny mirrored tiles and two inviting, U-shaped booths for displaying select items," reads a press release. "Painted cement flooring is drawn from historic Florentine marble motifs while reflective columns echo classical Italianate architecture and the magnetic pace of the city."
Perhaps most importantly, the boutique seeks to highlight Gucci's devotion to sustainability, hence the restored second-hand pieces spread throughout and the environmentally-friendly fabrics used on the store's walls and floors.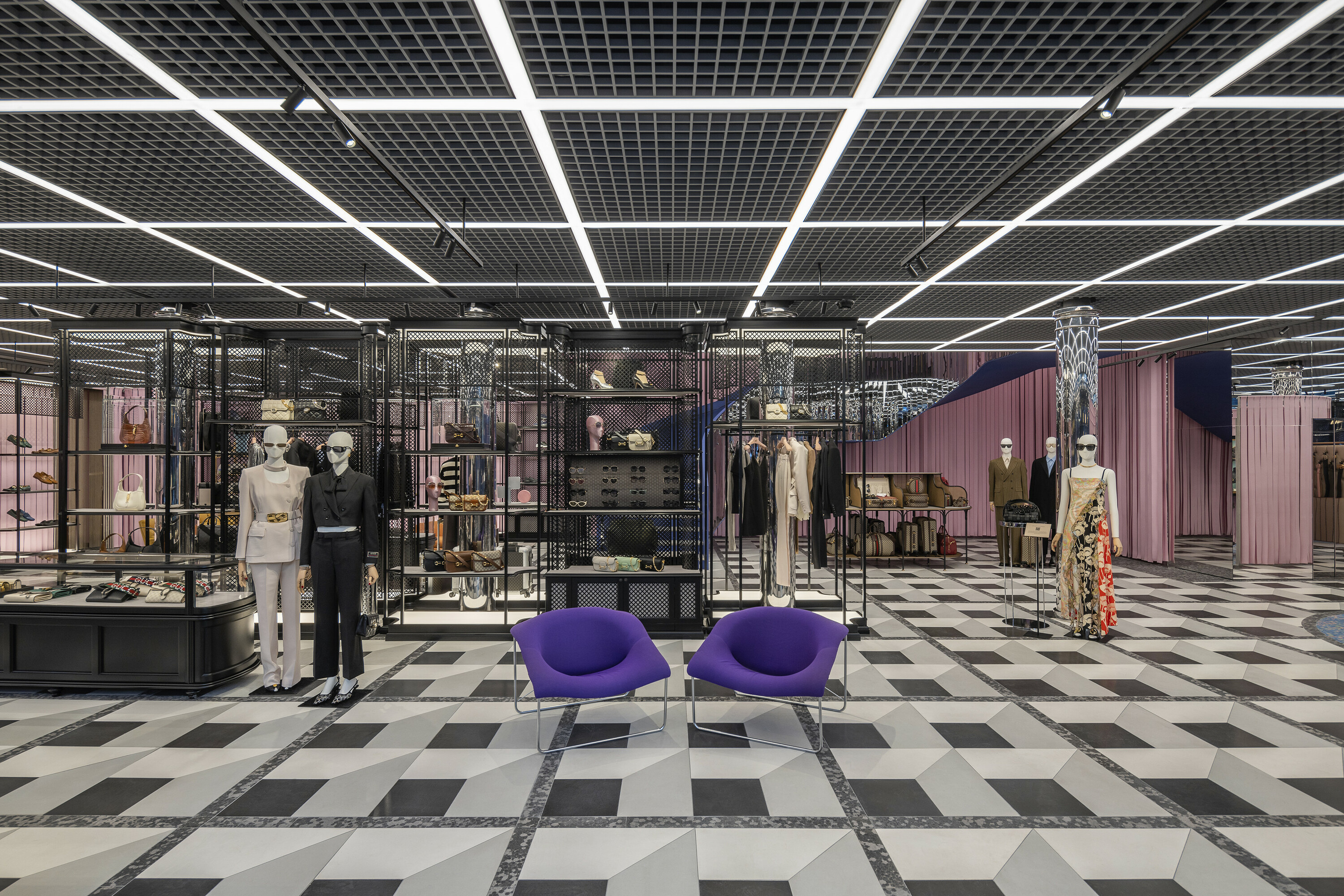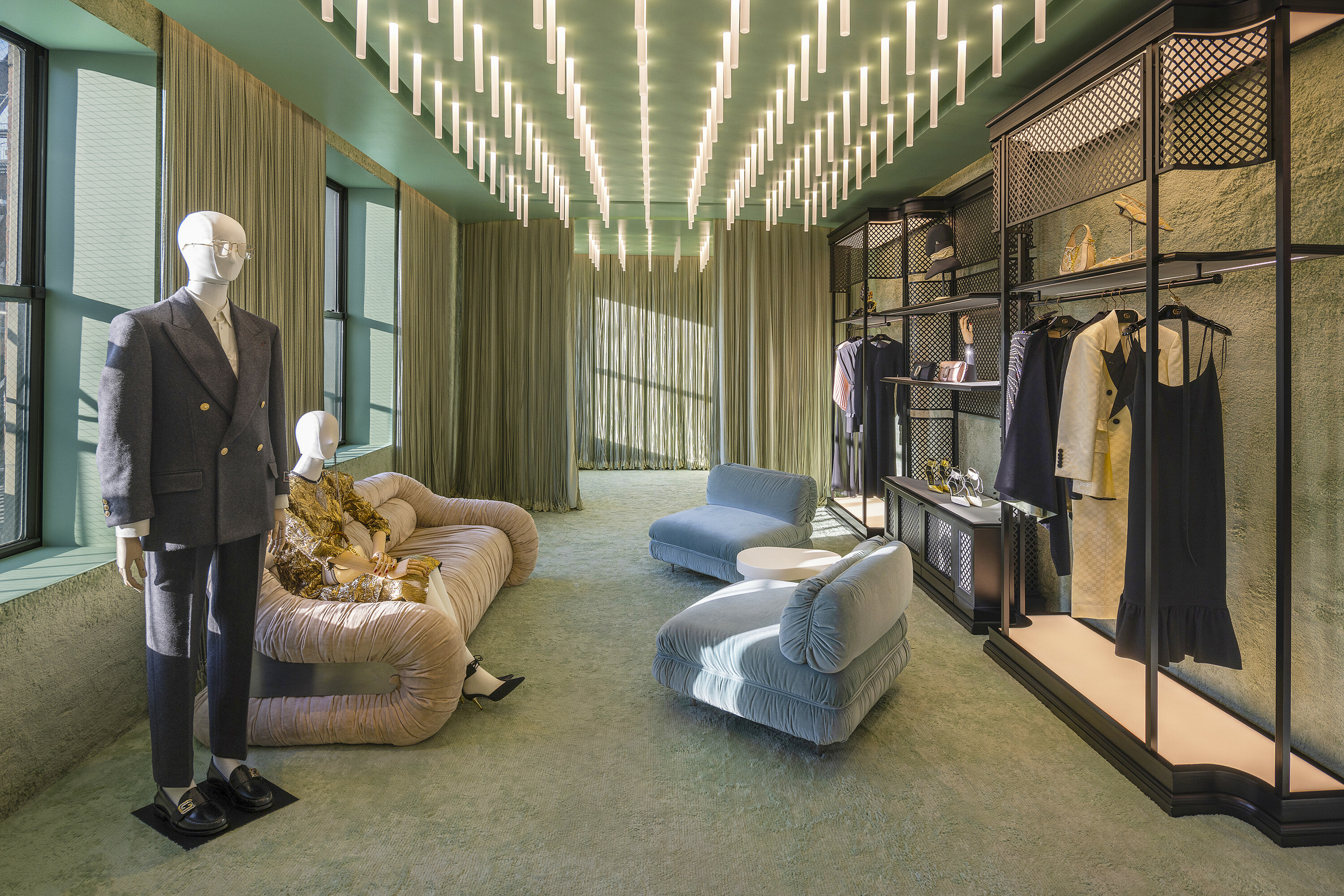 The venue is also LEED-certified, uses 100% renewable energy and LED lighting and boasts two fitting rooms that have been decorated with upcycled archival fabrics from the brand's past collections, including a maxi white and purple houndstooth pattern and a geometric design in rusty orange tones. How cool!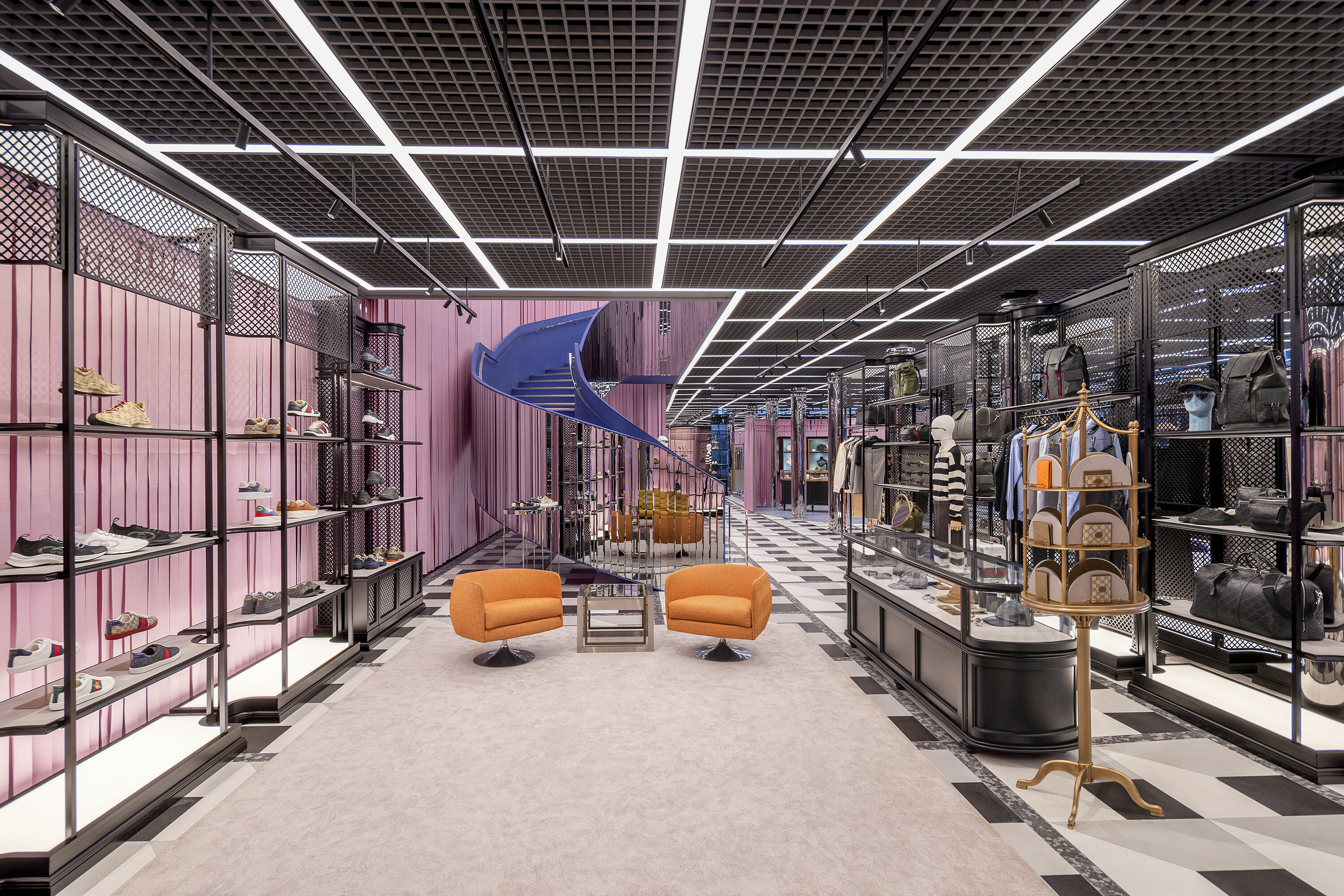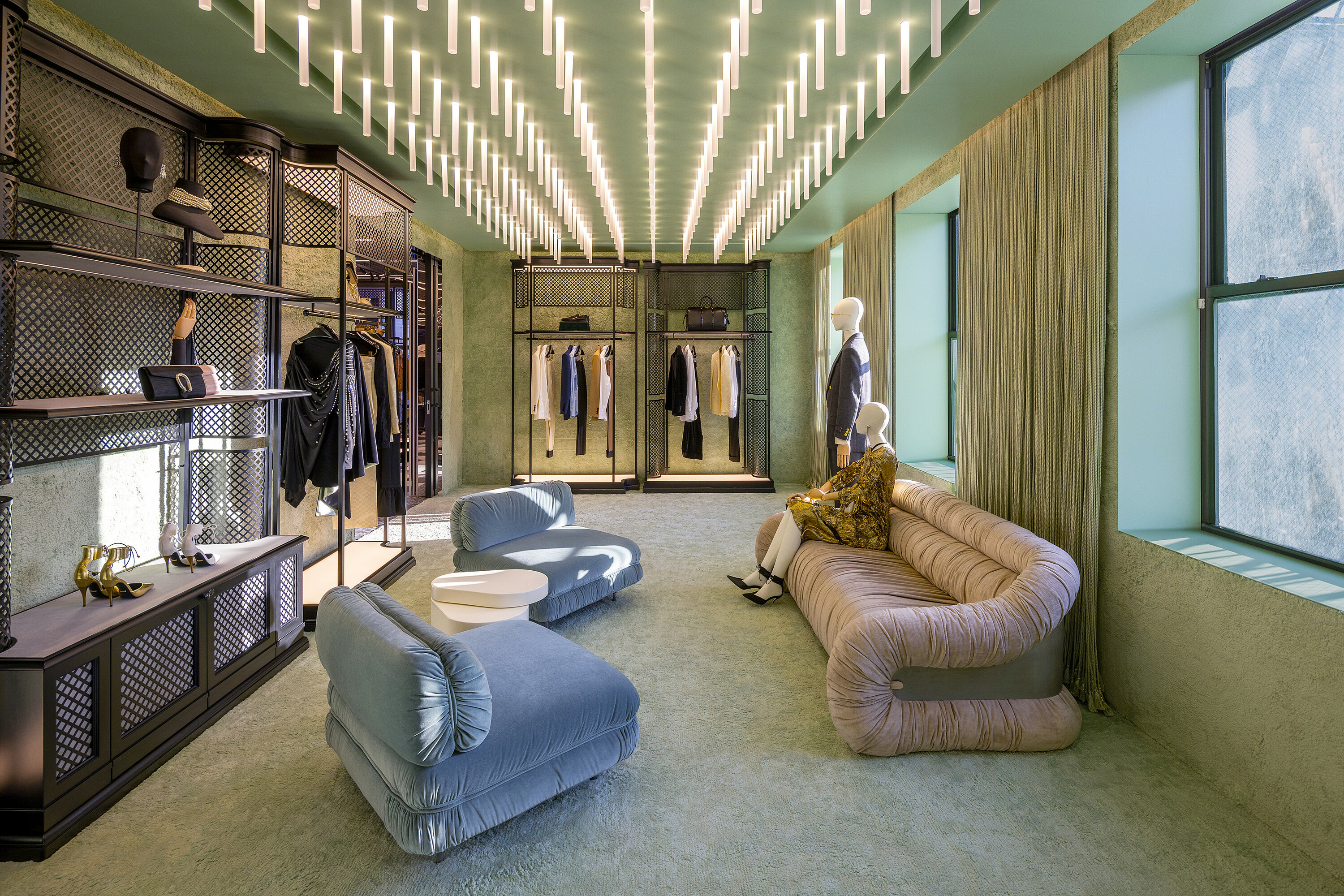 Whether you intend to shop or not, Gucci's new store is a sight for sore eyes—so make sure to take a walk inside if you're ever in the neighborhood.