Last week, the brand-spanking new Terminal A at Newark Liberty Airport was officially opened to the public—and it's looking fabulous.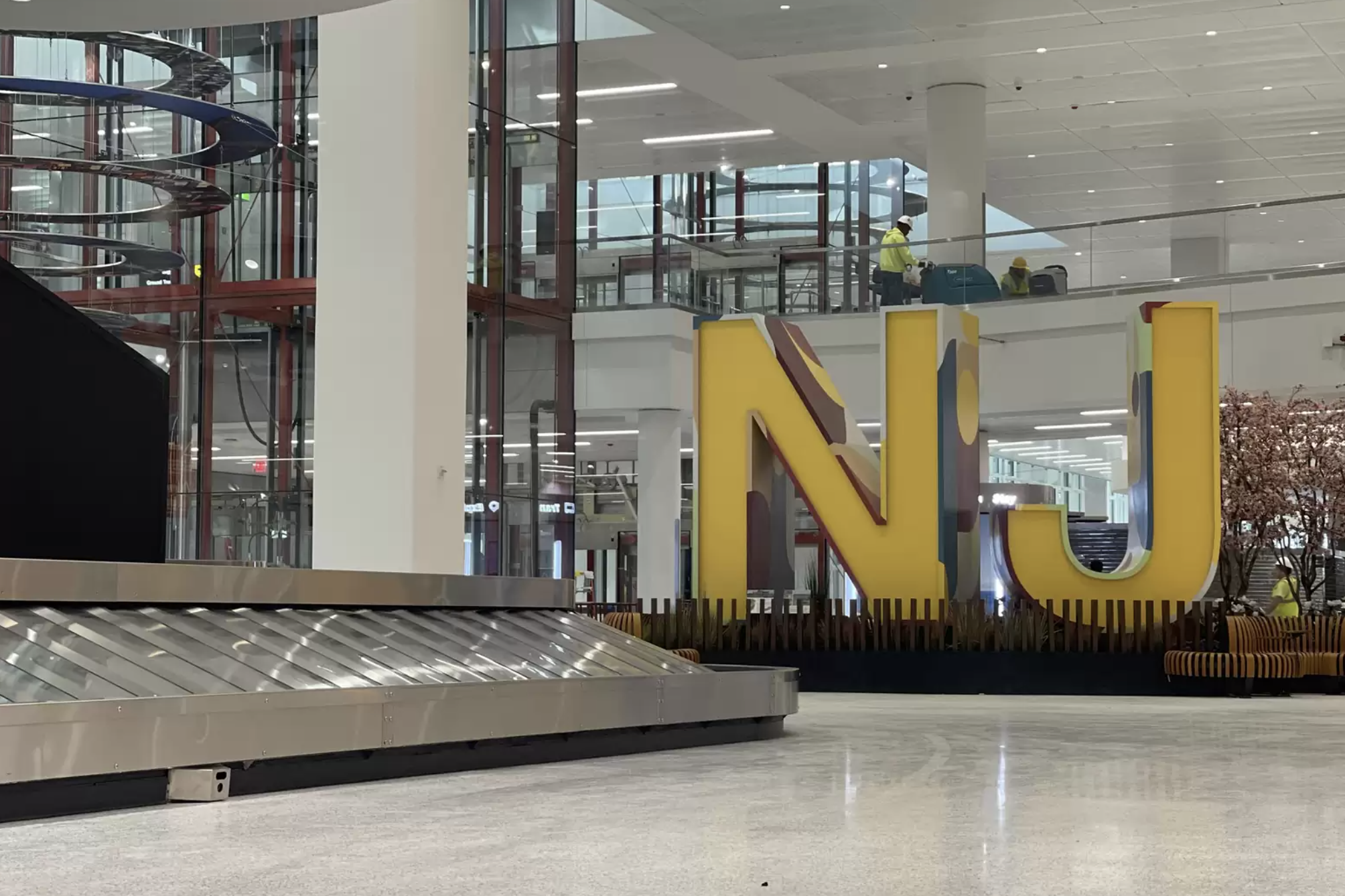 At $2.7 billion, the renovation is actually the largest investment in the history of the Port Authority, so you can only imagine how awesome the 1 million-square-foot space is.
Terminal A boasts a total of 33 gates (21 of them are currently open, the remaining ones scheduled to be up and running by this summer), four lounges and four lanes for curbside drop-off and pick-up, all designed to serve 13 million passengers a year. Garage space, car rental opportunities and touchless technology for a smoother security and boarding process define the hub as well.
Travelers can expect the on-site culinary offerings to function as a tribute to the airport's state, with Jersey City picks peppering the area, including Jersey & Co. Gelato, Bang Cookies and Carlitos Barbeque Taqueria, known for its food truck offerings.
The New Jersey theme carries through the entire space, where folks will get to gaze at interesting trivia points and art from 27 local artists, including Newark-based painter Layqa Nuna Yawar, whose 350-foot mural "Between the Future Past" takes over the arrivals hall and main concourse.
Following endless postponements and delays, the opening of Terminal A really seeks to shine a light on the beauty of New Jersey while, of course, improving the state's overall transportation infrastructure.
Check out some photos from inside the new space: