Although countless film and TV productions are set in Manhattan, the borough has yet to lay claim to its very own production-studio complex. Things are about to change, though.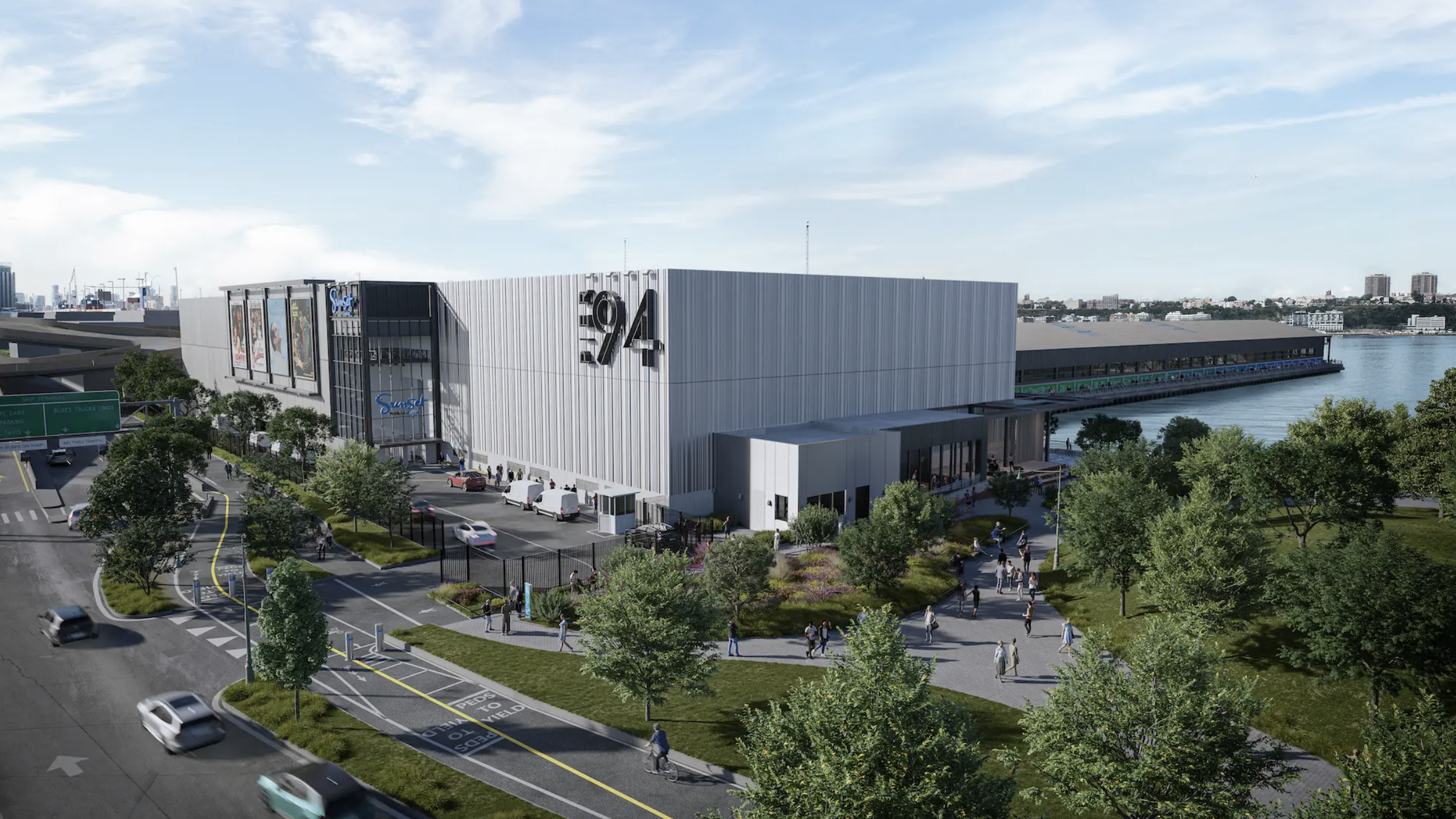 In fact, according to a report by The Wall Street Journal, three different companies—Blackstone, Hudson Pacific Properties and Vornado Realty Trust—have joined forced to build the Gensler-designed Sunset Pier 94 Studios, a 266,000-square-foot complex near the Pier 94 cruise terminal in Hell's Kitchen.
When completed by the end of 2025, the $350 million project will effectively become the first-ever movie studio in Manhattan.
According to an official press release, the state-of-the-art facility will also boast a variety of public amenities that New Yorkers will surely delight in, including "new public restrooms for Hudson River Park, an 1,850 square foot community amenity space, 25,000 square feet of waterfront open space and pier access, and safety improvements to the bikeway" along the Hudson.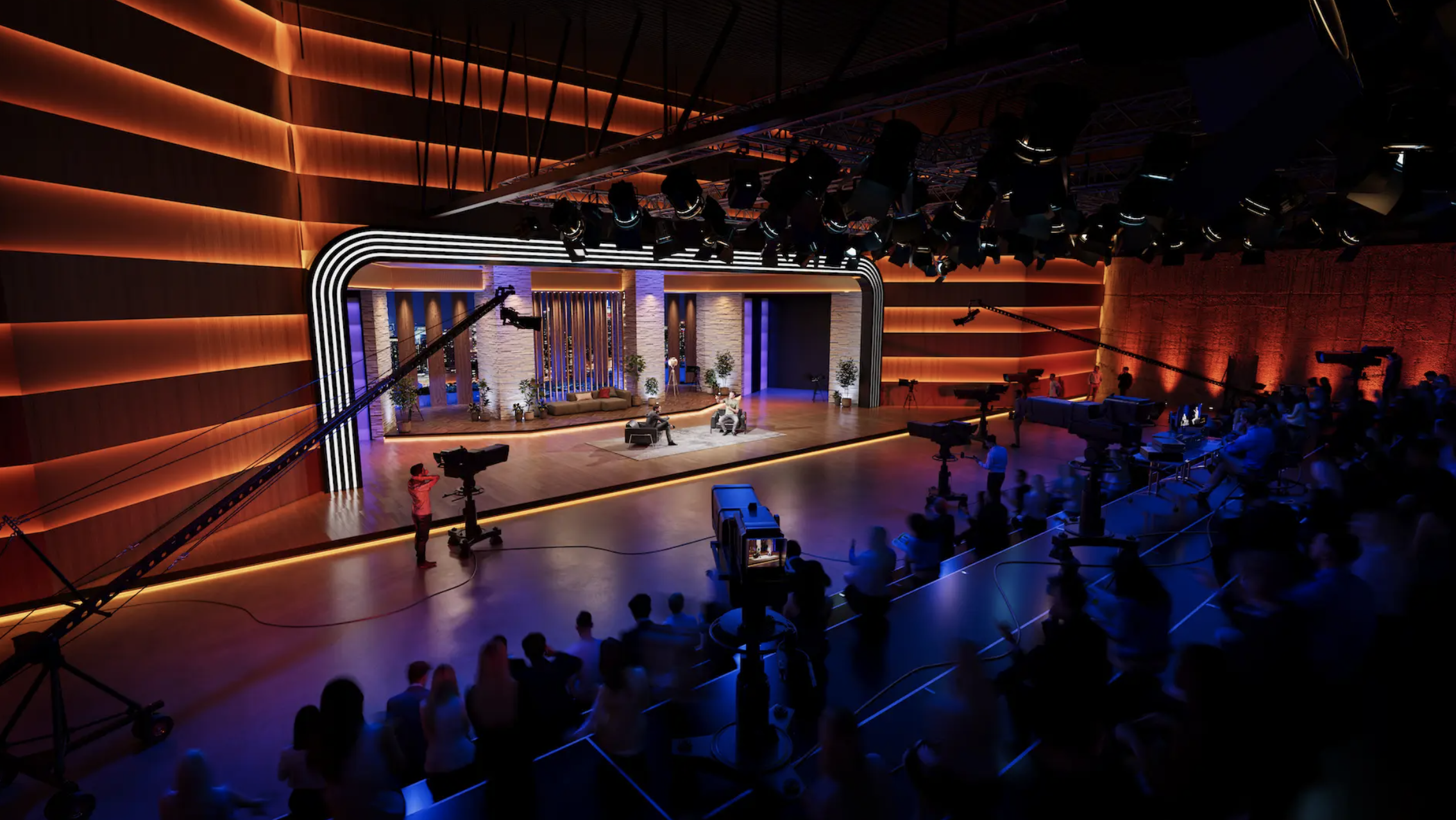 This is clearly a big deal, with the potential to completely revolutionize the film and TV making business by expanding the territory on which productions can be developed. Indirectly showing their support for this specific project and others like it, both the city and the state of New York have put in place a variety of tax benefits for the growing production industry.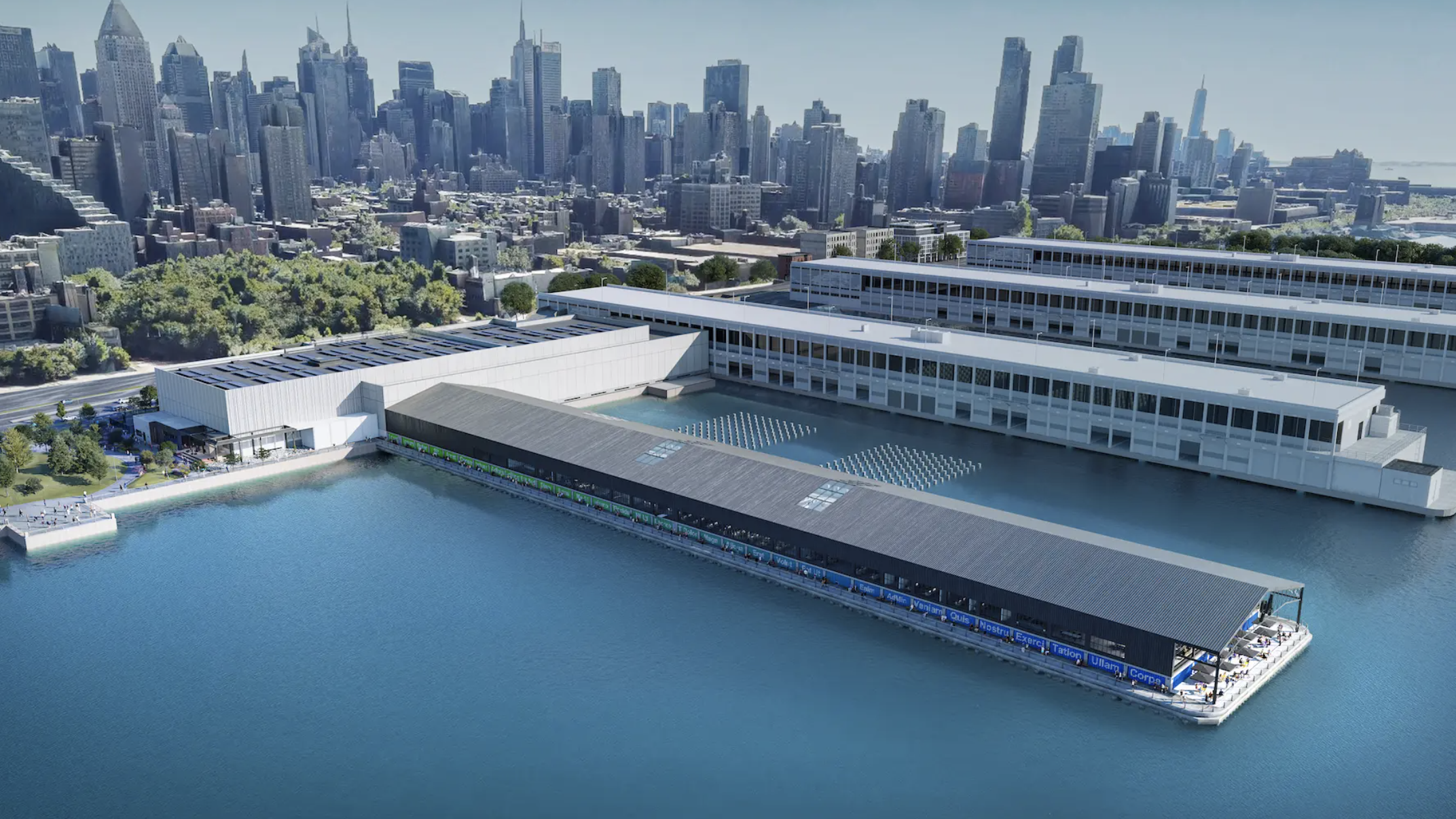 "With our administration's leadership, New York City is back—we have recovered 99 percent of the jobs lost during the pandemic, and visitors from across the world are returning to Broadway and Times Square," said Mayor Eric Adams in an official statement about the development. "At the same time, from Willets Points in Queens to Kips Bay in Manhattan to Kingsbridge Heights in the Bronx, we are advancing bold economic development projects across the entire city that will create tens of thousands of family-sustaining jobs in our communities, and the activation of Pier 94 will produce the same kinds of economic opportunities on the West Side of Manhattan."
Currently, New York is the second largest studio site in the United States after Los Angeles. However, most of the lots are located in the outer boroughs (the Robert De Niro-backed Wildflower Studios, for example, is set to open in Queens this year), a fact that renders this particular new project even more exciting.