Ready or not, here the cherry blossoms come. Some of the beloved pink flowers are already blooming in Central Park and the Brooklyn Botanic Garden.
The Central Park Conservancy launched a cherry blossom map so you can track the buds before you head out for a walk. While most of the park is still in the "pre-peak phase," one section of the park is at peak bloom. At Brooklyn Botanic Garden, the CherryWatch map shows that blooms are starting to burst onto the stage as well.
RECOMMENDED: The best places to see cherry blossoms in NYC
The blooms starting popping up in Central Park in early March—much earlier than usual because of this year's warm weather, the park announced earlier this month.
On the western edge of Central Park near the Jacqueline Kennedy Onassis Reservoir, the early-blooming Okames have peaked, according to the park's map. You'll find the Okames between the reservoir running track and the bridle path. But fear not if you can't head to Central Park quickly. The Kwanzans in that area haven't bloomed yet, so you still have time to catch the blossoms on the park's west side.
Other prime locations for cherry blossom fans in Central Park include the east side of the reservoir, the Great Lawn, Cherry Hill, Pilgrim Hill and Sheep Meadow. All of those spots are still in pre-peak.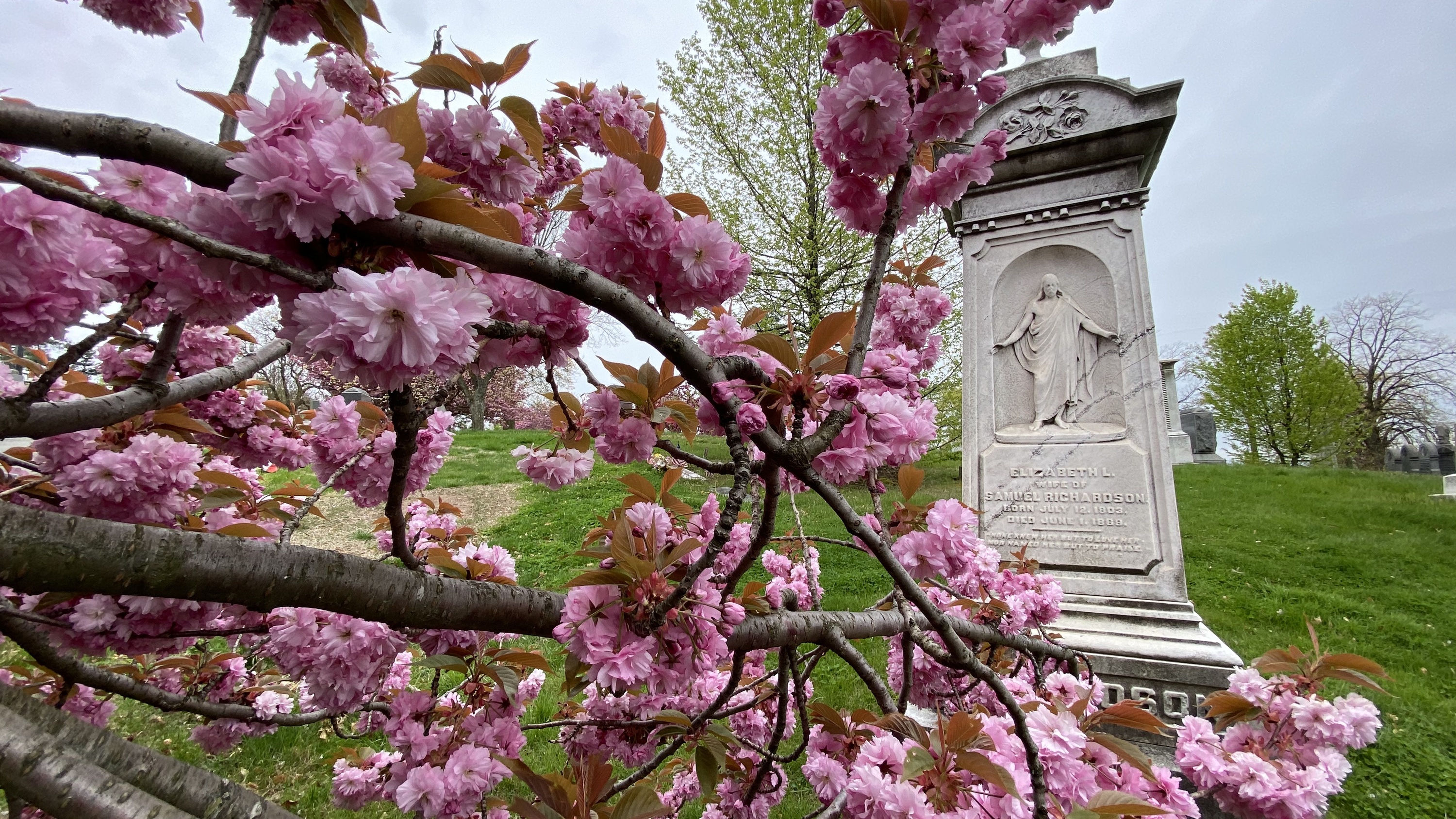 The Conservancy's arborists care for more than 170 species of trees and they'll keep the map updated so you can find these must-see trees.
With the seasons in flux, Central Park staff say they've come to expect unpredictability, whether that's a lack of snow or a "tropical rainforest climate." These dizzying effects of climate change can also spell a warmer winter making way for earlier cherry blossoms.
For a unique way to experience the blossoms this year, head to Brooklyn Botanic Garden for Hanami Nights on Tuesday, April 25 and Wednesday, April 26. These evening events are held at the gardens' Cherry Esplanade, Japanese Hill-and-Pond Garden, and Atrium where you can celebrate the season beneath the flowering trees. Hanami is the Japanese tradition of experiencing the ephemeral beauty of cherry blossom season. Admire the uplit trees, listen to live music, watch dance performances and enjoy food and drinks. Ticket info will be released soon.
Looking for more places to find cherry blossoms around town? We've rounded up 13 spots with excellent views of the trees, including Green-Wood Cemetery, Sakura Park, Little Island, Roosevelt Island and Queens Botanical Garden. Normally the blooms begin in late March, but this year, you might want to head to your favorite garden earlier than usual.
If you're heading out of town this spring, cherry blossoms delight in cities across the U.S. Here's our guide for the best cities to see cherry blossoms in the USA.