The color of the year for 2023: Pantone's Viva Magenta, a hue evoking bravery, optimistic celebration and self-expression without restraint.
Now you can immersive yourself in the energy of that purply-pinkish-red tone at ARTECHOUSE's newest technology-driven experiential art experience called MAGENTAVERSE. The multi-sensory exhibit is open in Chelsea through May 29.
RECOMMENDED: Here's what's coming to The Met in 2023, including a major Van Gogh exhibit
The hour-long experience begins in the Immersion Gallery with a 22-minute film exploring the character and depth of Viva Magenta through a panoramic projection with powerful audio systems. The experience draws inspiration and materials from nature, NASA and the James Webb Space Telescope footage of outer space. Images in the installation evoke coral reefs, gemstones, balloons, molten metal, anemones and flowers, all presented in a breathtaking audio-visual display.
While the Immersion Gallery is the main event, don't miss the interactive displays tucked upstairs near the bar. Speaking of the bar, it's got a lengthy list of cocktails—including several in purply pink colors.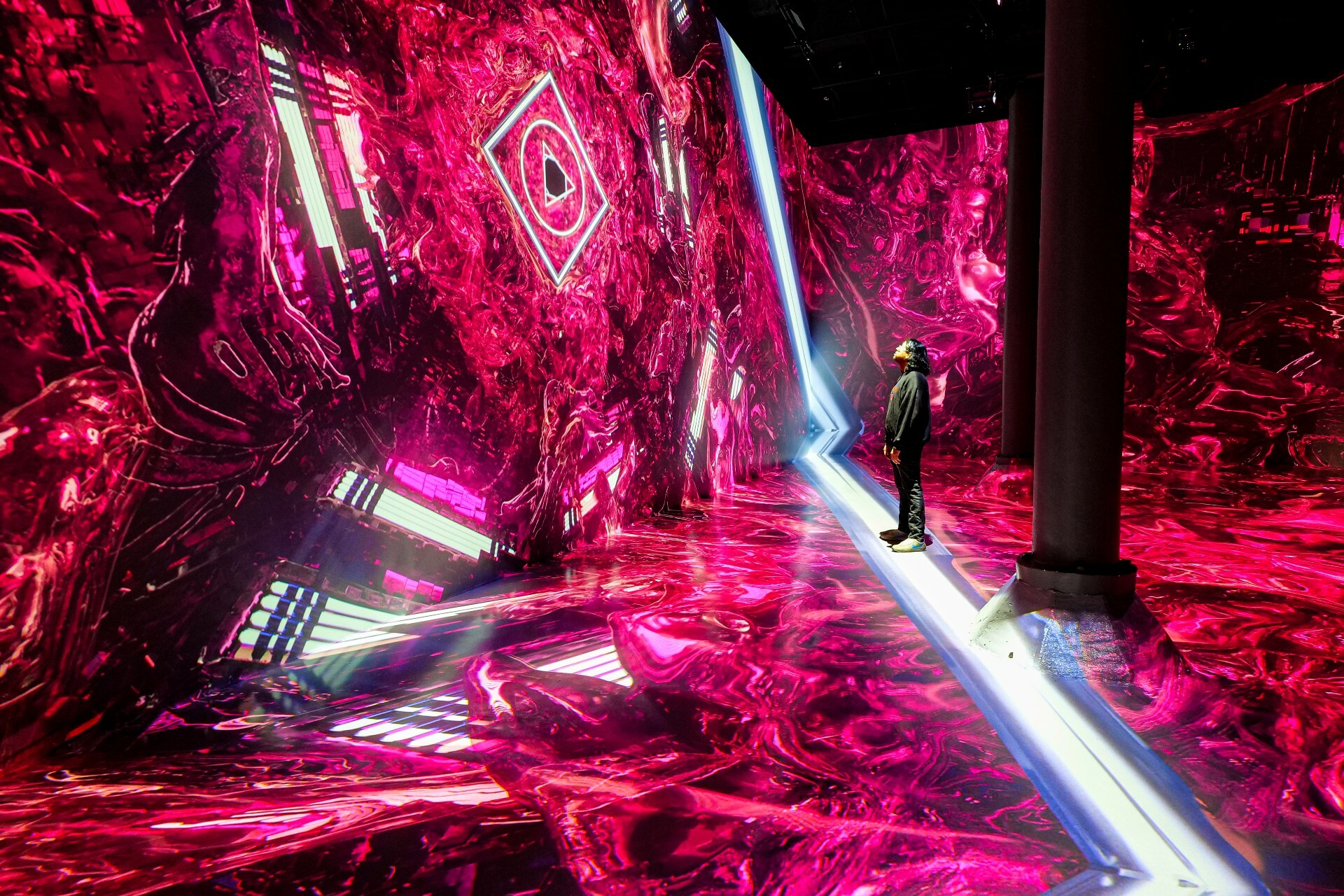 The exhibition "combines the influences of art, design, science, and technology," Pantone's Senior Director of Marketing Sara Walker said.
"As Pantone's Color of the Year is a harbinger for trends across the global art, fashion, and design communities, it was only fitting that MAGENTAVERSE's next home be here in New York City, itself an international trendsetter," Sandro Kereselidze, ARTECHOUSE's co-founder and chief creative officer, said in a statement. "We wanted to offer visitors a multi-sensory experience that embodies and celebrates the striking and expressive nature of Viva Magenta."
This exhibit builds on prior collaborations between ARTECHOUSE and Pantone. Previous iterations celebrated Pantone's Very Peri, Ultimate Gray, Illuminating, and Classic Blue colors.
If you haven't been to ARTECHOUSE NYC yet, you should: the venue is very cool in and of itself. It's located in a 100-year-old boiler room beneath the iconic Chelsea Market and is known for using the largest seamless megapixel count projections of any cultural institution. It started as the nation's first digital art space.
After you've experienced MAGENTAVERSE, head inside Chelsea Market to grab some food.
See MAGENTAVERSE at ARTECHOUSE, 439 W 15th Street in Chelsea. Tickets are on sale now with daily availability through May 29. General admission starts at $25.