Everyday New Yorkers aren't the kind of people who like to wait on line. They won't wait an hour to eat at a hot new restaurant; they'll simple go to another nearby spot. They won't fly to a new Soho pop-up like moths to a flame; they'll find something cooler. Lines are for Disney World, but, at least in certain segments of the city, the Disneyfication is alive and well. The latest example? The newly returned Museum of Ice Cream in the Meatpacking District.
The attraction first arrived in New York two years ago, drawing international attention in the process. With tickets ranging in price from $18 to $30, visitors could take selfies in colorful rooms filled with fake sprinkles, sample flavors from local ice cream vendors and interact with a variety of sugar-themed installations. This week, it returned to the neighborhood with a vengeance, this time dubbed The Pint Shop. It's occupying the space at 459 West 14th Street through mid-August, with free entry and tickets for a tasting starting at a whopping $45.
Like its previous iteration, it's a museum only by name. It's not a cultural experience—it's a faux music video set intended to facilitate the creation of insufferably basic internet content. Search the hashtag #MuseumOfIceCream on Instagram, and you'll find a never-ending stream of images that are effectively all the same: A "plandid" in front of a pink or yellow wall. A Boomerang of someone tossing fake cherries into the air. An influencer desperately trying to get more exposure.
On its opening night, the line in front of The Pint Shop extended down 14th Street and wrapped around the corner. Inside, visitors waited on another lengthy line in front of a set of giant ice cream pints that housed things like an cherry-themed adult ball pit and a swing above a pool of plastic sprinkles. There are ample opportunities to make purchases at the shop as well, ranging from pints of its signature ice cream to $25 sparkly hats. The space also includes tasting sessions hosted by a group of overenthusiastic millennials who look to be straight out of theater school. There, guests are given pink lab coats embroidered with the name "Vanilla" and embark on a 30-minute crash course about ice cream, which includes a brief tasting and provides the kind of information that one could obtain from a Wikipedia snippet.
The vanilla theme is alive and well at The Pint Shop—it's the butt of a joke that its creators do not seem to get. There's nothing edgy about the place. There's nothing challenging. It spoon-feeds visitors what they want: likes, comments and a sense of self worth that's as hollow as those giant ice cream pints. It's the kind of thing that would make Lou Reed roll in his grave. However, it is by many measures "hip," which is truly disheartening.
New York's sense of cool is under attack, largely by an ongoing quest to go viral. (We're looking at you, Salt Bae.) A sense of taste, joy or inspiration ought to be enough allow for an event or installation to be considered "fab" by the masses. Now, we live in a simulation driven by Instagram and Facebook algorithms, and what people consider to be cool is driven not by the thing itself, but by the number of likes it gathers. God may be dead in this city, but the red notification icon acts as the almighty.
An Instagram post will never convey the fact that The Pint Shop's ice cream is on par with Eddy's. It will never reveal the emptiness in a visitor's eyes after they spend 45 minutes staring at the pop-up through their phone. And it will certainly never reveal the fact that someone wasted their hard-earned money on an evening of shallow nonsense.
Instagram posts like this will, however, force New Yorkers to mindlessly flock to a location to join in on a trend. On the surface, this phenomenon feels like something that brings people together. But in reality, it turns them into lemmings, lining up to jump off a cliff into tastelessness.
Say what you will about Disney World, but at least the lines there gives way to roller-coaster thrills and children's laughter. The Museum of Ice Cream's lines give way to nothing more than a handful of expensive likes.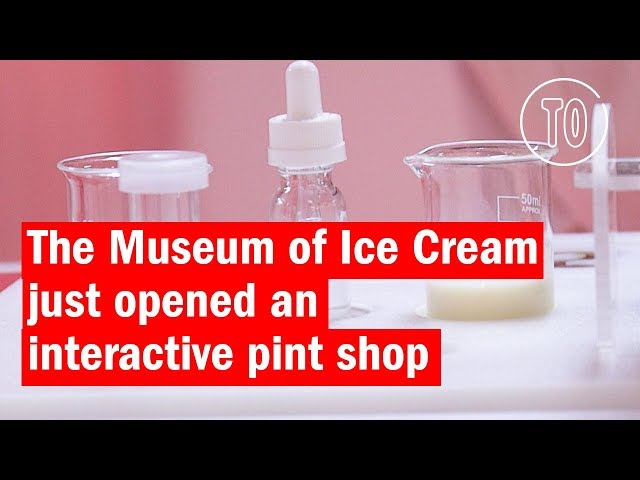 Editor's note: This story has been edited to reflect the correct price of admission to The Pint Shop.
Sign up to receive great Time Out deals in your inbox each day.