We finally know what will replace those glass token booths in the subway as the Metropolitan Transportation Authority (MTA) just released photos of the new customer service centers scheduled to be installed all over the system.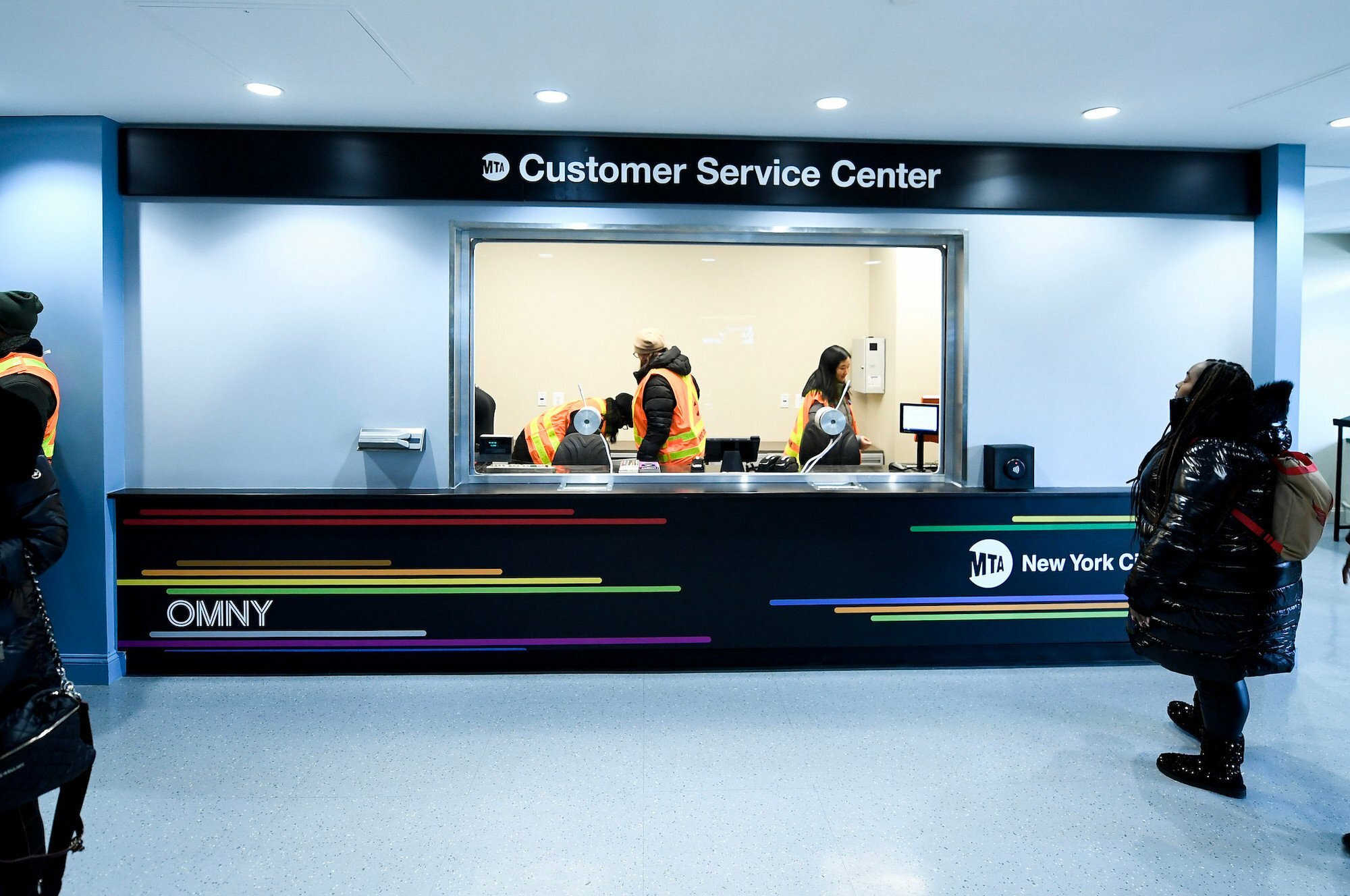 As previously announced, agents have been tasked with shifting duties and will now be expected to step outside the locked booths and help commuters navigate the system, properly use the tap-to-pay OMNY card and walk around the station to make sure everything all is working properly.
Even more specifically, the kiosks, which will either be constructed anew or be repurposed versions of the old token booths, will feature MetroCard vending machines and OMNY technologies, digital displays that will help guide folks through the system and more.
Three such stalls have already opened at the Coney Island-Stillwell Avenue stop, the Atlantic Avenue-Barclays Center one and at 161 Street-Yankee Stadium.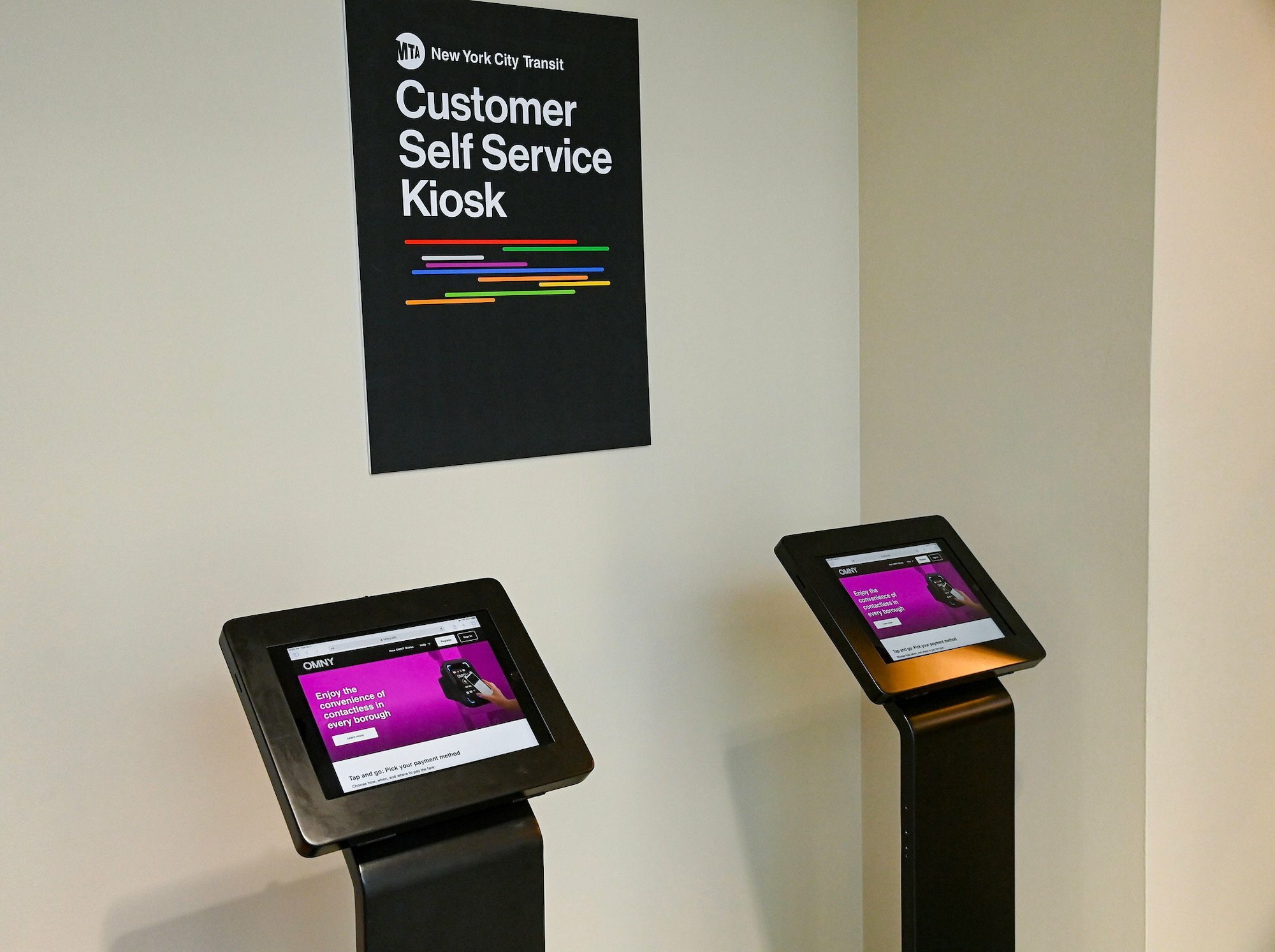 An additional 12 across the five boroughs are scheduled to debut over the course of 2023 at the following stations, according to an official press release:
St. George
34 Street–Penn Station
Flushing-Main Street
Fulton Street
Myrtle–Wyckoff Avenues
74 Street–Jackson Heights–Roosevelt Avenue
E 180 Street
125 Street
Fordham Road
Times Square–42 Street
Sutphin Boulevard–Archer Avenue–JFK Airport
168 Street
"Along with bringing station agents out of the booth, these centers will make transit more convenient and accessible for customers, especially as we encourage riders to tap and go with OMNY," said MTA acting chief customer officer Shanifah Rieara in an official statement. "We believe in bringing customer service into the communities riders live and work in, by the end of the year, customers will be able to access these services at 15 stations in all five boroughs."
Cheers to the future of local transit.