Rockefeller Center's famous statues are all wearing giant masks in solidarity with New Yorkers who are starting to come out of their homes as Phase 2 begins.
The giant Atlas holding a globe, the Mankind Figures — Maiden and Youth, and the golden Prometheus are all masked to remind passersby to wear their masks and social distance as more of them return to work.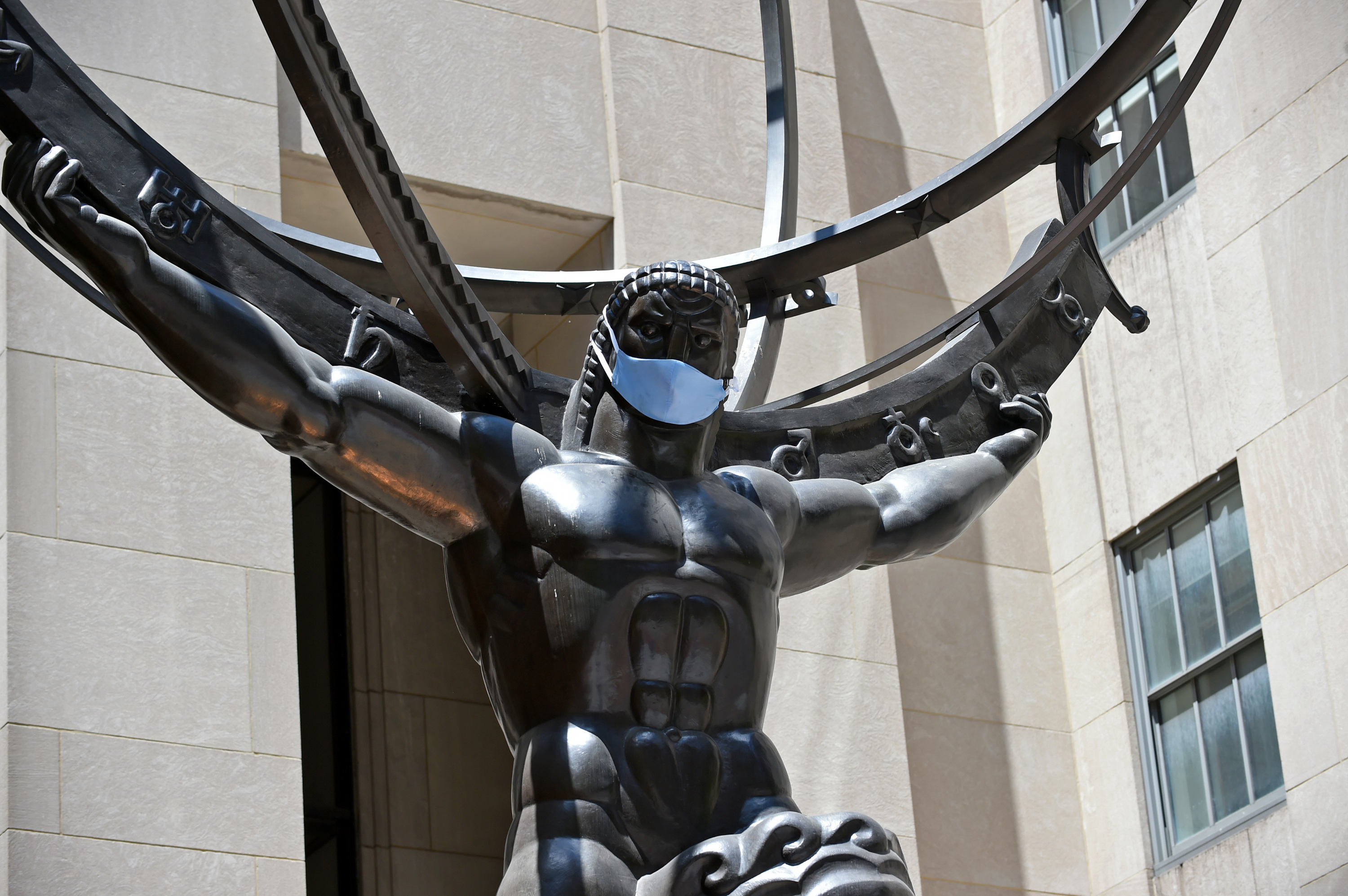 The coverings are made of fabric that was fitted to the dimensions of each sculpture.
You can view them on Fifth Avenue between 50 and 51 streets.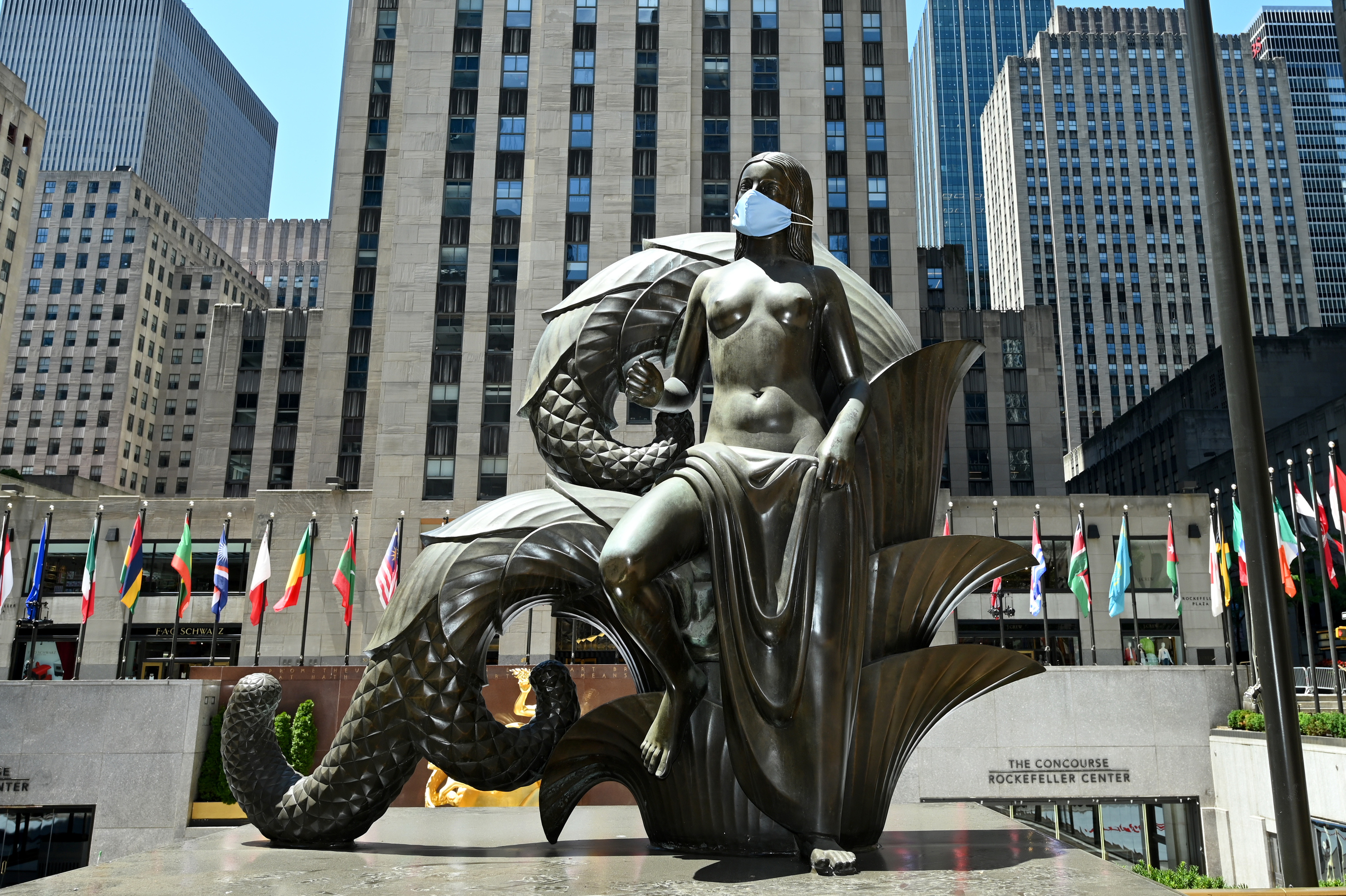 New York City started Phase 2 of reopening on Monday. The city is expecting about 300,000 people to return to work and restaurants to open outdoor dining over the next two weeks, which is why it is important now more than ever to wear your mask when you go outside.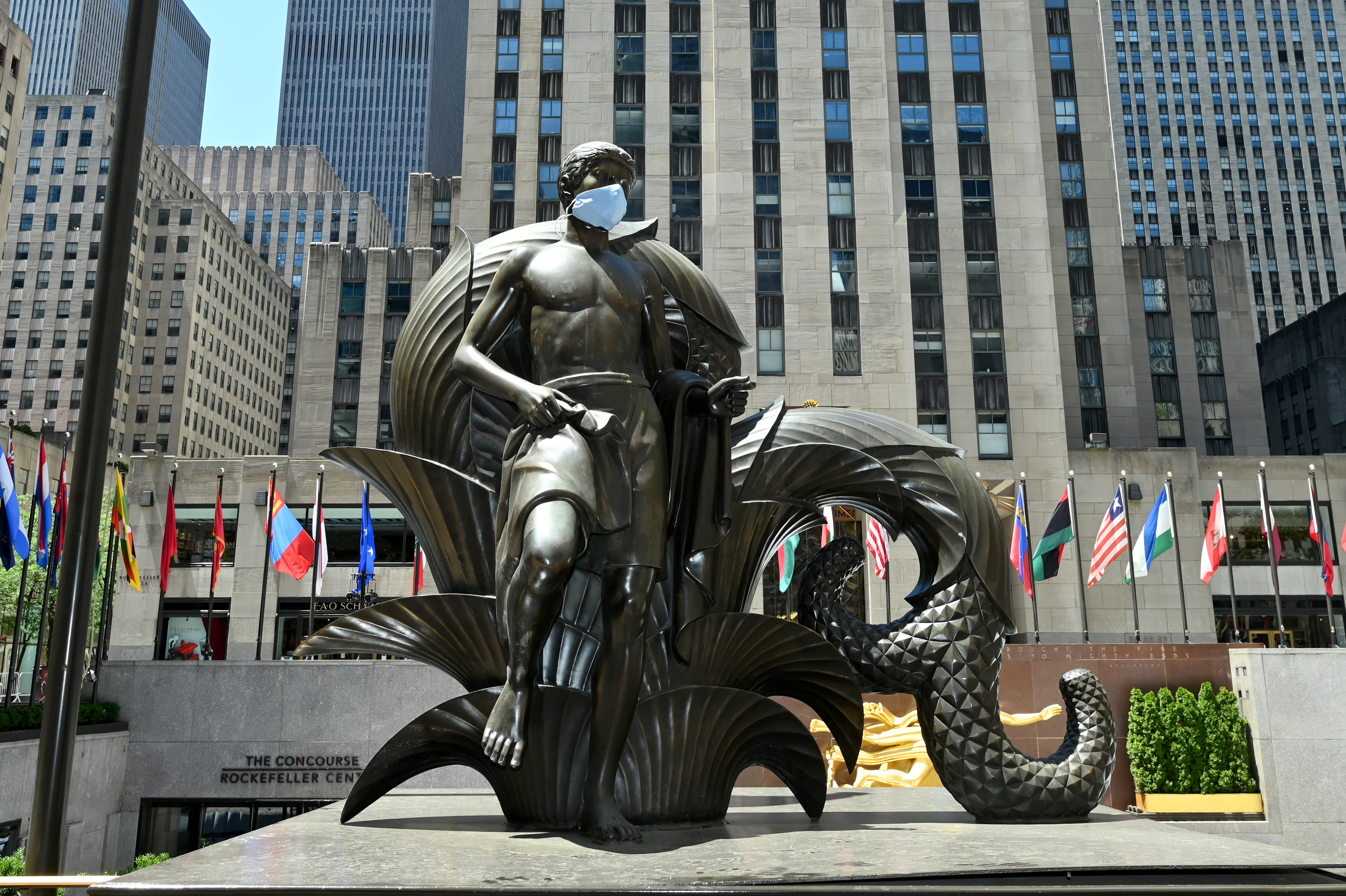 Most popular on Time Out
- One of NYC's best bars is opening a summer pop-up
- The 50 best family movies to watch together
- When will gyms reopen in NYC?
- The absolute best '80s songs
- When will hair salons reopen in NYC?