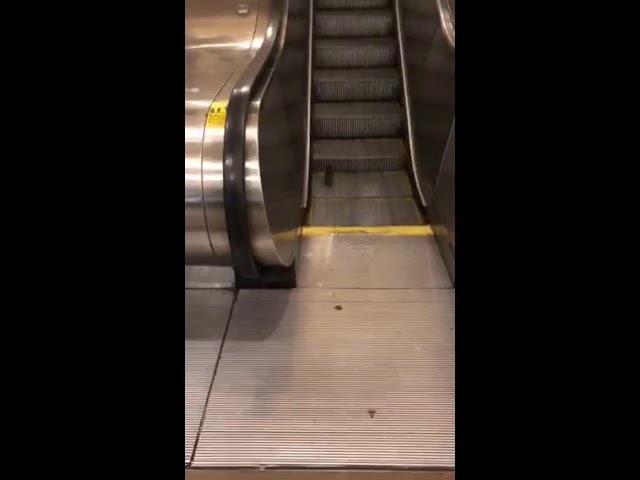 Some days in New York can feel like a rat race. But for the city's millions of rodent residents, every day is a rat race. These gnarly mammals spend the entirety of their lives scurrying about the city, desperately trying to survive. Sometimes they get squished by a car. Sometimes they go hungry. Sometimes they get confused by a piece of subway infrastructure and proceed to get kicked in the face. If this sounds like an apt description of life in New York City for a human, it's because it is.
Last week, Gothamist surfaced a video of a rat attempting to climb an escalator in the wrong direction at Grand Central Terminal, creating a treadmill-like phenomenon. After being passed by a few weary straphangers, a brave rat hater kicks it square in the face, sending it flying off to kingdom come.
One might consider the kick too cruel, but it's also worth noting that Mayor Bill de Blasio held a press event last month during which he smiled while a team of city workers worked to kill an entire colony of rats with dry ice. What's more, the rat is simply being held to a similar set of standards as all 8.5 million human New Yorkers. If you were to walk up a crowded subway escalator in the wrong direction, you might not get kicked in the face, but you'd surely be scolded by passersby.
Still, the video of the rat's failed attempt to traverse an escalator is both a well deserved form of rat justice and a symbol for living in New York City. Every day is a sprint. Every day is filled with disappointment. And every day is a veritable kick in the jaw.
Sign up to receive great Time Out deals in your inbox each day.