While preparing for her one-night-only engagement at Dizzy's Club at Jazz at Lincoln Center on November 30, Antonia Bennett, daughter of legendary jazz icon Tony Bennett and an acclaimed singer in her own right, took the time to extol the virtues of the city she will perform in, New York, while discussing her father's own relationship with the town.
"There is no place on earth like New York City," she said. "I just love the city and the energy. I live in Los Angeles and my husband and I have talked about moving back there. There's nothing like it. You go outside and feel stimulation and culture everywhere."
Her love affair with New York may in part be due to her father's heritage. The late Bennett was born in Long Island City back in 1926 and passed away in his hometown earlier this summer, in July.
"Fun fact: my dad wasn't much of a cook but he really developed a knack for finding a good restaurant," the 49-year-old Antonia remembers. Can you blame him for loving New York so much?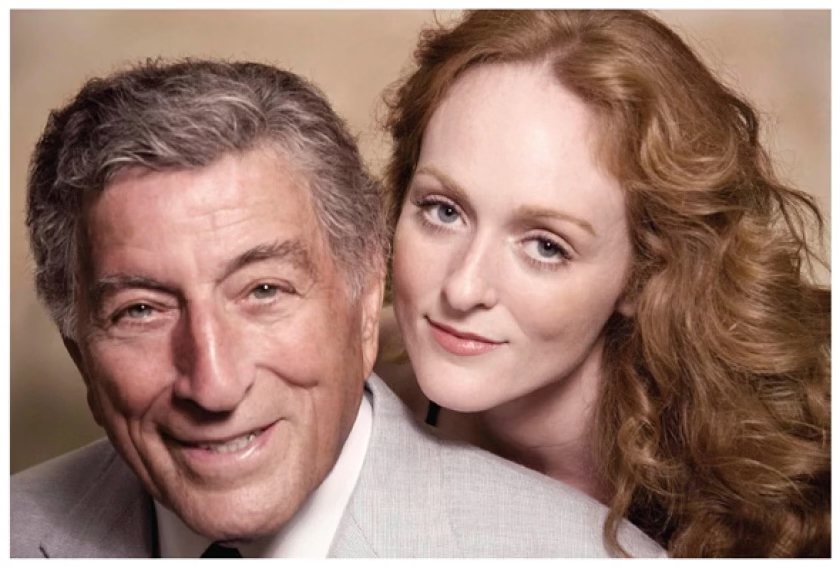 When asked about her own favorite local spots, Antonia is quick to note that musical-adjacent spots are usually her go-tos.
"Especially during COVID-19, I was often going to the Russian Samovar Restaurant and Piano Bar in midtown Manhattan because I have good friends that have steady gigs there so I would go there and listen," she says.
Also on her preferred list is Arturo's, the pizzeria on West Houston Street.
"There is always great music there and I've been going there since I was a kid," she explains.
Her visit later this month will coincide with the holiday season, a fact that brings the jazz artist a lot of joy and adds a few must-dos to her schedule. "I'm going to have to go ice skating in Central Park; it's one of the things I love to do that I used to do a lot with my dad," she says. "I'll also obviously walk down Fifth Avenue to see all the windows and beautiful stores. That's always very exciting to me."
As for what we should expect from her upcoming show at Lincoln Center, Antonia reveals that she'll play some tried-and-true standards alongside original tunes that she has written herself, headlining two separate shows accompanied by The Todd Hunter Trio.
"Even though I live in Los Angeles, I still feel like a New Yorker," she says. "To me, it's home and I'm glad to come back and see my people."